For Denny Johnson, volunteerism is second nature. During his career and in the community, he has weathered literal storms to bring both propane and puppet shows to those in need.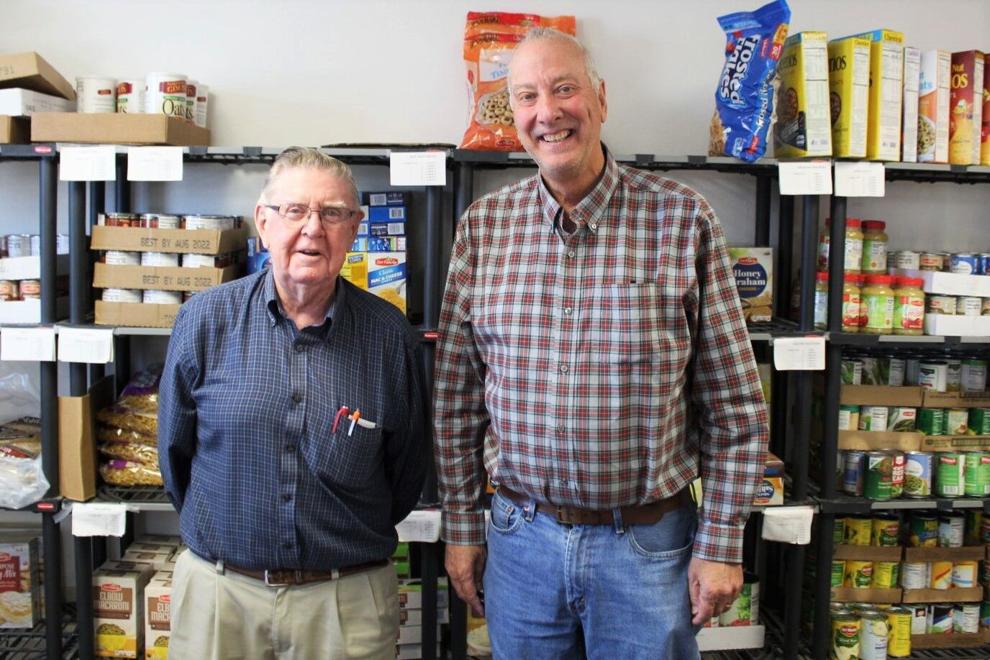 This fall, Johnson will also become a Distinguished Alumni, one of three honored by the Osage Education Foundation (OEF).
"I'm humbled by the whole experience," Johnson said of earning the recognition.
Walk
Johnson graduated from Osage High School in 1976. He grew up on a farm southeast of Osage, and after high school he worked the land for six years. His father started Johnson Chemicals in Osage in 1969, which is now Helena Chemical Company, and it was successful enough that Johnson farmed so his father could focus on the family business.
"I didn't know any other way of life, and I didn't miss out on anything living on the farm," Johnson said, adding that there were once more neighbors, before farming became big business. He laments the loss of habitat and homesteads, as houses and farm buildings were torn down to accommodate a new form of agriculture.
Also lost was the neighborhood of young children, who were connected by bicycle. There were chores, but there was freedom, as well.
During his early days, he attended Washington Elementary School, while other students went to Lincoln Elementary School in Osage. He did not know all of his classmates until he started middle school.
For lunch, Johnson had to walk from Washington to the high school, a trip that was unsupervised once he got older. Students would stop at the ma-and-pa grocery store for candy. In middle school, he had to walk back to Washington for basketball practice.
Johnson grew up in Our Savior's Lutheran Church, and he is still a member. After basketball practice, he walked to Confirmation Class, and with extra spending money he would eat at the Maple Inn.
Then, back and forth from the farm, he rode the activity bus. It was a long day.
Propane
For 32 years, Johnson owned and operated Johnson Oil and L.P. in Osage, which was once Bree's Oil Company. Johnson sold the business in 2014.
"The thing I miss the most is the people," Johnson said.
Delivering fuel could be a dangerous game. In the winter, he often took after-hour calls during snowstorms. That was part of the business.
For one large farm operation, his company was caring for the needs of several confinement buildings. During an ice storm, Johnson got the call to deliver propane for the generators. Powerlines were down. It was completely dark except for the truck's headlights.
"I told my wife I had a guardian angel looking after me that night," Johnson said of that nighttime trip. "We're talking probably 80 miles on the truck. It was a harrowing experience."
Johnson said he was fortunate enough never to get in an accident throughout the years.
However, there were two separate building fires during his time delivering fuel. One fire took out a storage shed that housed his trucks. After parking a vehicle in the shed, it overheated and set the gas tank on fire. In another incident, a chemical pump shorted out and burned down that building.
"Those are memories whether I like it or not," Johnson joked.
Puppet shows
Johnson is also a volunteer. He is director of the Mitchell County Food Bank, president of the Osage Public Library Board, a past president of the Lions Club, a past scoutmaster for the Boy Scouts, a member of the Mitchell County Concert Series Board, and a volunteer at the Mitchell County Historical Society Museum.
As a member of the Lions Club, he received the Melvin Jones Fellowship award. Through that organization, he assists with the KidSight screening program for children.
Johnson said his work at the Food Bank is extremely rewarding.
"It's opened my eyes to the need we have in Mitchell County for people that need food assistance," Johnson said. "We think that since we live in the breadbasket of the nation that we don't have those issues in our own community, but we do."
He took over the Food Bank only a few months before COVID-19 hit, and the pandemic changed the way the organization delivered goods.
"We gave them the food they needed to get through all of this," Johnson said.
The Ukrainian War, supply chain problems and economic difficulties at home have caused more havoc. Food prices have risen across the board, which adds more strain on families in need of food.
"We're needed now more than ever, because it's causing financial difficulties for some of these families," Johnson said.
KidSight is another rewarding endeavor for Johnson. The Lion's Club bought a special vision screening camera, which it brings into school districts to test younger students. According to Johnson, they take a picture of children's eyes and send them to the University of Iowa. Just by looking at a photograph, the Lion's Club can tell children whether they need to see an eye doctor.
"They're usually recommended for glasses," Johnson said. "Which is a big deal at that age, because if you have a kid going into preschool or kindergarten and they don't realize they have vision problems, that is a detriment for the student during early learning."
The Osage Lions Club serves children in Osage, Riceville, St. Ansgar, Central Springs, Nora Springs and Manly.
While Johnson grew up in 4-H, he was never in Boy Scouts. However, when his boys became Boy Scouts, a few parents asked Johnson to take over the vacated scoutmaster position.
"It was a group effort," Johnson said. "I couldn't be the Lone Ranger. It was a worthwhile experience. I knew the job needed to be done, and someone had to do it. I've never backed down from taking on a challenge."
"When our boys were young, Denny asked me to join him in rebuilding the Boy Scout program in Osage," said Mark Campbell. "Neither of us had been Boy Scouts and the task seemed a certain uphill battle, but I told Denny that he was the only person I would join in a challenge like this."
Johnson's boys would go on to become Eagle Scouts.
As well, using his technological skills at Our Savior's Lutheran Church, during the pandemic, Johnson and Jim Wherry worked to make sure sermons – along with puppet shows for children – could be broadcast to those who could not make it on Sundays.
"He has been invaluable to this congregation," said Our Savior's Lutheran Church Pastor Cindy Krause.
Johnson has been invaluable to the community. As Johnson says, it is a team effort. Therefore it will be odd for him to receive an individual award like Distinguished Alumni. But according to the neighbors he has served over the years, from propane to puppets, he has earned it.
Awards ceremony
Along with Johnson, there are two other 2022 Distinguished Alumni, Coreen Sweeney and Josh Olson.
The Osage Education Foundation (OEF) will honor them over Homecoming weekend, Sept. 23-24. Ticket prices are $20 for presales and $25 on the day of the event. Former Distinguished Alumni award winners are encouraged to attend.
The Distinguished Alumni awards will be held at 4 p.m. on Saturday, Sept. 24 at the Cedar Valley Seminary. There will be a reception following the awards with appetizers and desserts and a cash bar. The public is welcome.
Each year the OEF honors alumni who have graduated more than 10 years prior and who have achieved outstanding success in any of the following areas: the arts, business, community service, humanitarianism or their profession.
Jason W. Selby is the community editor for the Mitchell Country Press News. He can be reached at 515-971-6217, or by email at jason.selby@globegazette.com.