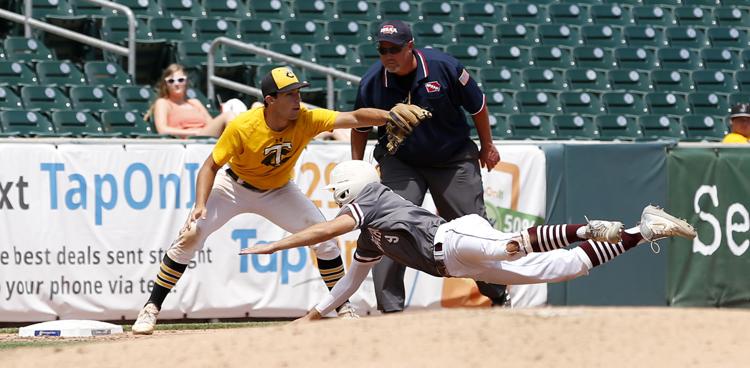 Umpiring a baseball or a softball game can be challenging in the best of circumstances. During COVID-19, those challenges are magnified.
Over the past several years, the pool of umpires and officials working games in Iowa has already dwindled, a problem that has been made worse by the pandemic. 
According to Ken Robbins, the head of the North Iowa Officials Association, recruiting new officials has been an enormous challenge. Robbins estimates that around 20 to 25 officials have retired in the past five years, while only 10 to 12 people have joined in that same time.
"We still need people to become umpires for our children in the future," Robbins said. "Otherwise, it is going to be very hard to schedule in the future if people don't get into our profession. We need more help."
With an average age of 56, Iowa's umpires are at high risk for COVID-19. Several umpires have chosen to not participate this season due to health concerns, making an already overworked group even more busy. In a typical year, most umpires work around three to four nights per week, while this year, most will be working four to five. 
According to the officials themselves, the shortage is due to things like the massive time commitment, and the verbal abuse that officials take from coaches and fans.
"You have to be pretty thick skinned," softball umpire Craig Snider said. "People need to be a little more understanding, this year especially. If we get them all covered, there will be very few people if we had an emergency left. You need these people in order to play. Give them a little slack."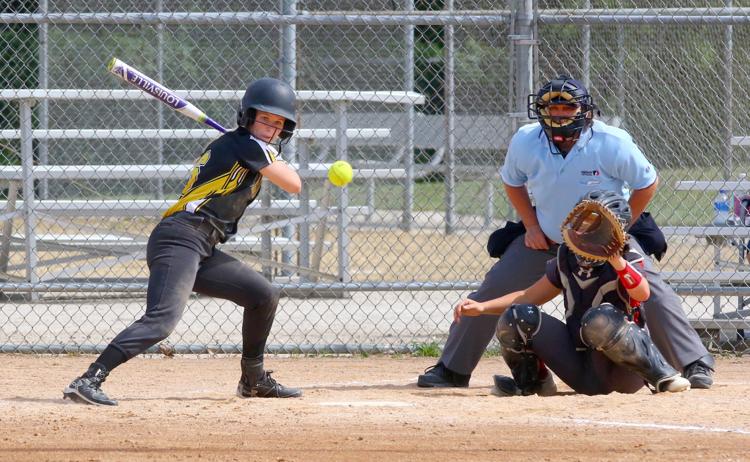 The shortage is most severe in the western part of the state, according to Robbins. In areas west of Garner, such as Britt and Algona, there are very few certified umpires available to work things like the state tournament. 
Iowa's high school baseball and softball programs will begin their schedules on June 15, as the state continues to reopen. When the Iowa High School Athletic Association (IHSAA), and the Iowa Girls High School Athletic Union (IGHSAU) announced that teams could begin practicing on June 1, they sent out a series of regulations and restrictions that are meant to keep players, coaches, and fans healthy. Fans and players will be required to social distance, and there will be no concessions at games. 
The umpires' health regulations and best practices guidelines should be released later this week. 
"We've been told things, like a mask is going to be optional," Robbins said. "There is no difference as far as positioning goes. The home plate umpire will still be behind the catchers. But will they be told to leave the bats alone? And the baseballs and softballs, we haven't been told yet how often you should handle those between innings. We don't have a direction as far as that goes yet."
With the season just weeks away, and the group's yearly meeting canceled, Robbins doesn't expect to have any new umpires this year. 
"I don't expect us to have anybody call me and say 'I want to get into umpiring this summer.' I just don't see that happening," Robbins said. "If things improve for the COVID, we need them definitely for 2021."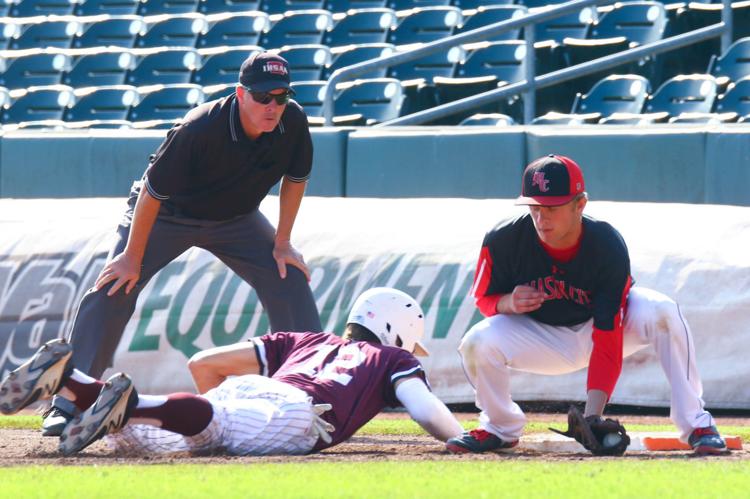 For the umpires that will be working games this summer, the news about sports returning was a pleasant surprise. After the cancellation of spring sports back in April, the outlook for baseball and softball looked grim for a time. Baseball and softball are sports that are relatively easy to social distance, and the officials see summer as an important step on the road to seeing if a fall sports season will be possible. 
"We're really hoping it all works," Snider said. "If everybody, coaches, players, and fans do what they're supposed to do, we can make this work. I think it's very important so we can see what the next step is for fall sports. If we can't make this work in baseball and softball, how are we going to make it work in football, volleyball and cross country?"
No matter what, 2020 will be a strange season. Revered baseball traditions like high-fives, handshakes, spitting, and sunflower seeds will probably be absent, and significant health steps will be taken to try to make the season viable and safe for everyone involved. 
"It's going to be a team effort from school administration, ADs, coaches, umpires, parents, fans, and players," baseball umpire Scott Hopple said. "We're all in this sport together, and it's going to take a team effort to make this work."
Shane Lantz covers sports for the Globe Gazette. You can reach him at Shane.Lantz@GlobeGazette.com, or by phone at 641-421-0526. Follow Shane on Twitter @ShaneMLantz.
Be the first to know
Get local news delivered to your inbox!