Public Health Coordinator Jessa Ketelsen is confident the Delta variant has reached Mitchell County.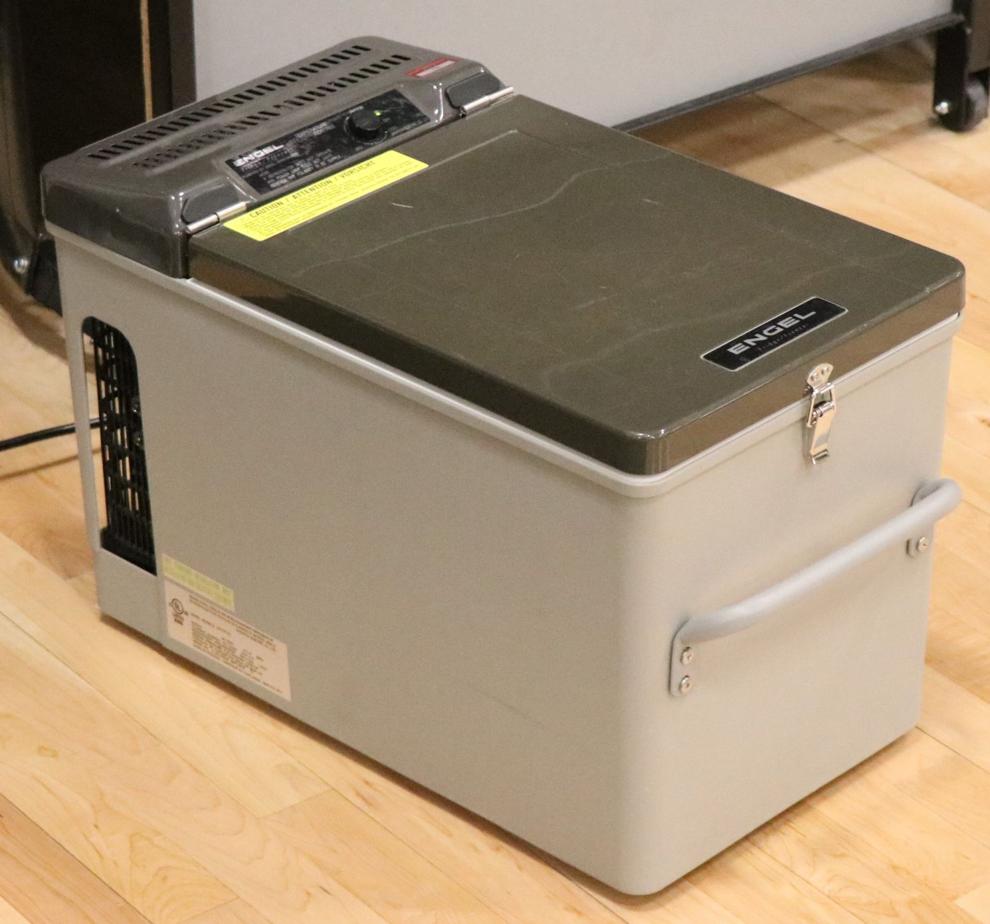 By Sept. 2, the number of active cases of COVID-19 had climbed to 48. While it is not a dramatic rise and there is fluctuation in the numbers, Ketelsen urges caution. Not only does the Delta variant spread fast, it is more deadly, making vaccinations more urgent.
Several of the cases in Mitchell County have been severe, requiring hospitalization.
"We're seeing more severe sickness," Ketelsen said. "The Delta variant is more contagious as well."
It is these signs that lead Ketelsen to suspect the presence of something different than the COVID-19 strains from 2020 and early 2021, though Public Health does not track variants in-house.
"Definitely this is a different variant," she said. "We're not seeing the symptoms or severity that we had previously, back in November [of 2020]."
A win for Public Health has been the FDA approval of the Pfizer vaccine. However, Moderna and Johnson & Johnson are still awaiting approval. Ketelsen has seen more interest in the public receiving shots since Pfizer was given the green light.
Over 41 percent of residents have been vaccinated, an increase of one percent since Aug. 11.
"That's the rough patch, getting people vaccinated to slow the spread," Ketelsen said. "I just give them the facts, educate them and tell them where to find the proper information. We're not here to make anyone get it."
Chances of exposure to the virus are also increasing, as school, sporting events and large gatherings continue. Vaccinations could ensure these public events take place.
"We have to go on with our day-to-day things, but it does worry me about those individuals that aren't eligible to get the vaccine, even though they want it," Ketelsen said. "It's important we take precautions for those under 12 who can't receive the vaccine at this time.
"I feel that the opportunity's been there for those over the age of 12. It has me worried for those who are immunocompromised."
Public Health has also been working closely with the schools across Mitchell County. Ketelsen's advice to them is to do the best they can. Precautions include hygiene and keeping students in seating charts, the same precautions as the previous schoolyear.
While Public Health cannot mandate masks, it strongly recommends and encourages students and teachers to wear them if they are so inclined. The CDC recommends people wear masks indoors whether the individual is vaccinated or not.
The first vaccination clinic in the schools open to the public was held Sept. 1 at Osage Community High School. The Pfizer shot was used. Superintendent Barb Schwamman believes the event was a success.
"It went very smooth for those who wanted it," she said.
Schwamman indicated Osage has experienced a few cases of COVID-19 among its students. Since the last school board meeting, policy at Osage has remained the same.
"Last year we did a great job of staying in school and in essence keeping kids safe," Schwamman said. "Our protocol is different as per HF 847 [a bill prohibiting Iowa schools from requiring masks] and we will do the best we can with handwashing, sanitizers, social distancing, and we hope to be in school all year as well."
The next walk-in vaccination clinic will be from 2-6 p.m. on Wednesday, Sept. 8 at St. Ansgar Community High School. The Pfizer shot will be used. It is open to the public for individuals who are at least 12 years old. For more information, contact Mitchell County Public Health at 641-832-3500.
Jason W. Selby is the community editor for the Mitchell Country Press News. He can be reached at 515-971-6217, or by email at jason.selby@globegazette.com.