After a two-week holiday break, the Iowa high school girls basketball season is back in full swing, and there is plenty for area fans to keep a close eye on as postseason tournament time creeps closer. 
The No. 3 ranked St. Ansgar girls are still North Iowa's highest ranked squad, as the Saints' 8-0 record, good for first place in the Top of Iowa East, puts them behind only Bishop Garrigan and Newell-Fonda in the Class 1A standings. 
In Class 2A, the West Hancock girls have continued to dominate the competition this year. With senior Rachel Leerar currently fourth in Class 2A with 227 points, the Eagles have put up an average winning margin of 28 points. They are ranked No. 6.
Clear Lake and Osage round out the area squads in this week's rankings, with the Lions currently fifth in Class 3A, followed closely by the sixth place Green Devils. 
IGHSAU girls basketball rankings- January 7
3. St. Ansgar, 8-0: The Saints kicked off 2021 with a 67-24 victory over Northwood-Kensett on Jan. 5, further cementing their place atop the Top of Iowa East. Senior Hali Anderson currently lead the team with 116 points, 48 assists, and 41 steals this season. With several important conference games coming up for the Saints, the next two weeks will be the team's biggest test yet.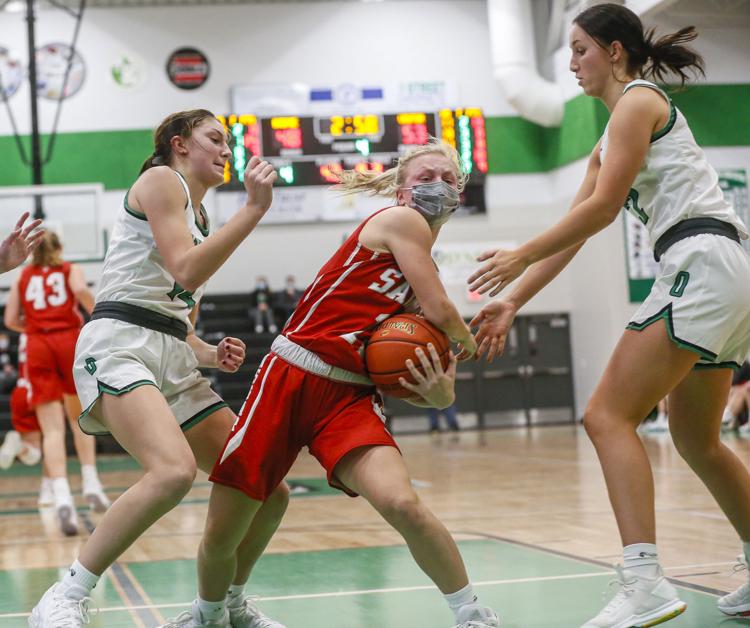 4. Kingsley-Pierson, 10-0
11. Winfield-Mount Union, 10-0
13. Burlington Notre Dame, 5-1
Class 2A
2. Dike-New Hartford, 7-0
6. West Hancock, 9-0: The Eagles soared in their first game back from winter break, with a 79-37 victory at Belmond-Klemme. With Rachel Leerar continuing to provide loads of points, rebounds, and steals, the team is off to a blazing 9-0 start. This Friday will provide the Eagles' toughest test yet when they host Class 1A No. 1 Bishop Garrigan, in a battle for first place in the Top of Iowa West.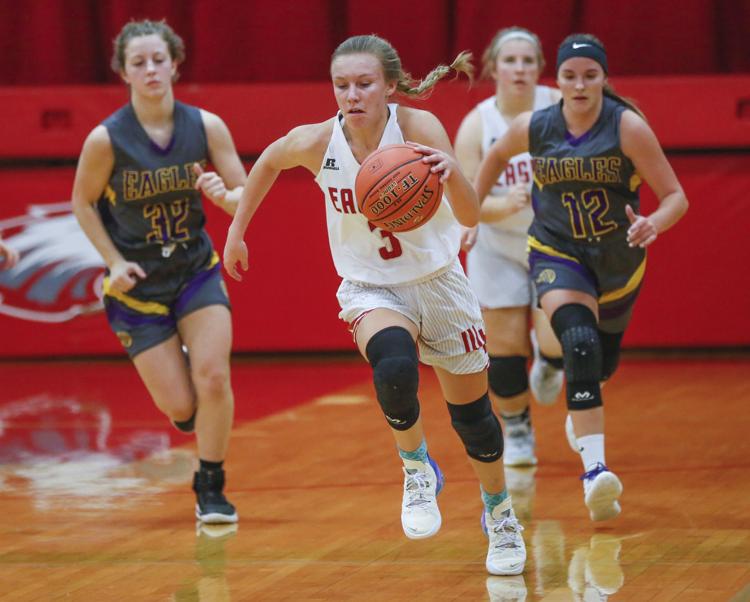 10. South Central Calhoun, 9-1
Class 3A
2. Des Moines Christian, 11-1
4. Center Point-Urbana, 8-2
5. Clear Lake, 8-1: The Lions fell one spot in the rankings after suffering their first loss of the season on Monday night, a 46-33 defeat against Waverly-Shell Rock. Although the loss was a frustrating one for the Lions, the return of senior Darby Dodd should provide an offensive boost to the injury-riddled starting lineup. Once defensive standout Zoe Fasbender returns, the Lions will finally be at full health. For a team already in first place, the next few weeks look bright.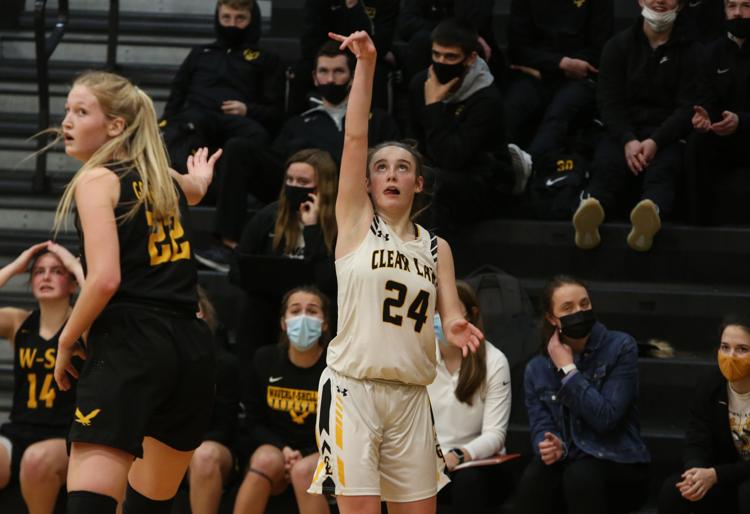 6. Osage, 7-1: Since its 57-53 loss to St. Ansgar on Dec. 8, Osage has been on a tear. The Green Devils have now won five consecutive games, and after their 64-10 win over Rockford on Tuesday night, the team's average winning margin over the past month is 40.6 points. The Green Devils and Saints will play each other again on Jan. 19, a game that both teams surely have circled on the calendar.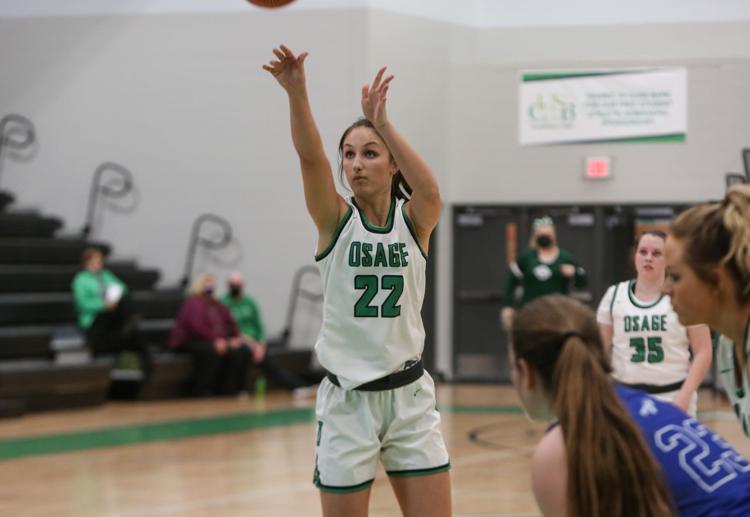 12. Clarion-Goldfield-Dows, 6-1
14. Estherville-Lincoln Central, 8-1
15. Vinton-Shellsburg, 9-1
Shane Lantz covers sports for the Globe Gazette. You can reach him at Shane.Lantz@GlobeGazette.com, or by phone at 641-421-0526. Follow Shane on Twitter @ShaneMLantz.