At its May 22 meeting, the Osage City Council discussed the possibility of adding additional handicap parking on Main Street.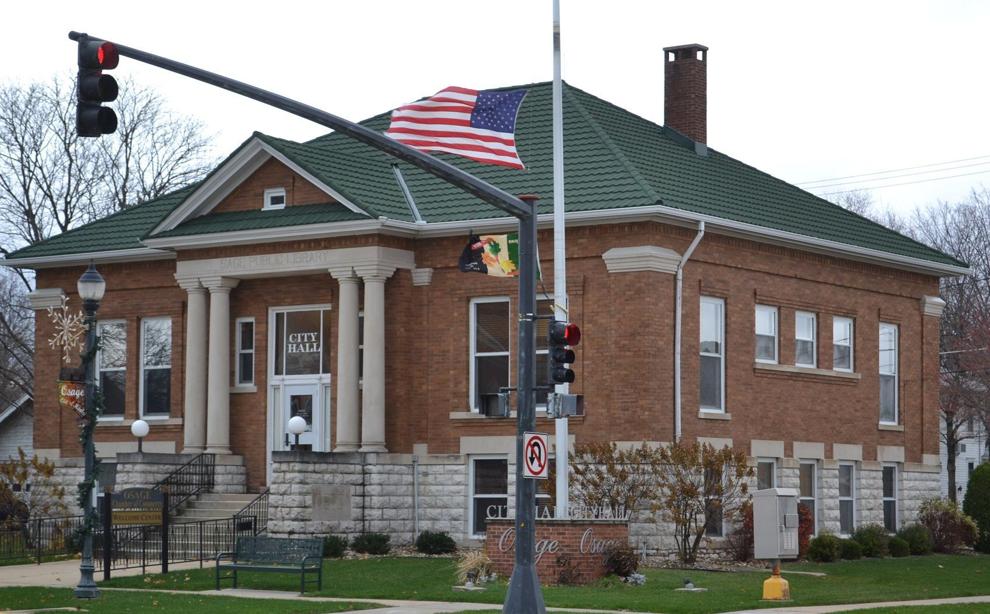 According to councilmember Brian Fangmeier, he was approached by a resident who was finding it difficult to find handicap parking on Main Street. The resident suggested one more parking spot per block.
"I know with the situation I went through with both my parents, it'd be nice to have a few more spots," Fangmeier said. "After (the resident) approached me, every time I'd come down Main Street, I'd look – the handicap spots are always taken, so there definitely is a need for it."
Councilmember Judy Voaklander said that until around three years ago, there was no handicap parking.
"We were told we don't need them, because they can park in the parking lots – each one of those has a handicap spot," Voaklander said.
Voaklander noted that at that time, BecMar Diner approached the City wanting a handicap parking space in front of their business – many disabled people from the nursing homes and assisted living facilities frequent their establishment.
Voaklander added that businesses such as hair salons also wanted handicap parking for their disabled customers.
"How can we keep everybody happy?" Voaklander said. "We can't. How many more can we put in, and where would we put them? I'm not opposed to it, but then we eliminate parking for other people, too."
At its last meeting, the City Council approved a preconstruction agreement with the Iowa Department of Transportation (DOT), which will work on North 7th Street. Osage Mayor Steve Cooper suggested it might be a good time, as new sidewalks are installed, to also consider handicap parking.
Cooper also suggested having the Council's public safety committee consider the proposal and work with Osage Public Works Director Brock Waters.
"We shouldn't look at the businesses, we should look at the people," Fangmeier said. "As far as putting them in front of somebody's business, that's not the object. The object is about the handicapped person."
• In other business, Osage Police Chief Brian Wright informed the City Council he was looking to hire a new officer from Floyd County.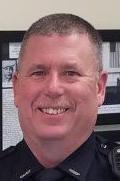 "He works at the jail right now," Wright said. "He's got prior military experience. He interviewed very well. So far, he's passed all of his tests. He's had his physical and he's all ready to go. It's whenever you want to have him start."
Wright indicated it would be the hire's first time as a patrol officer.
"He's got a year of being a jailer," Wright said. "And he's got six years of being in the military reserve up in Minnesota. He was actually up at the George Floyd riots."
Wright reported the hire would attend the police academy in August for 16 weeks of training, and that he would not be on the street until November.
"Until then, we can put him in a car with another officer and get some training that way," Wright said. "So he can learn where everything's at and our procedures. We've got to train him sometime. It's alright to train him before he goes to the academy. Then when he gets home we do a tune-up on him and get him going."
Wright indicated the City pays for training at the police academy. The hire would sign a four-year contract.
Since Wright had not made it official, he declined to share the hire's name with the City Council, as the hire would need to let his current employer know of his intentions. The hire would need to move to Osage.
Wright also reported that he had received applications for another patrol officer.
"So far we have two very good applicants," Wright said. "Actually, one of them tested last time – she didn't make it through the run, but she's been training so I think she'll do fine. The other kid is another military guy. It's a long way from putting applications in and getting hired."
Wright noted the female applicant is also a jailer at the Mitchell County Jail. "She's a very good candidate," Wright said.
"I don't think the public realizes the situation," Cooper said of being down a patrol officer.
Wright said that was a good thing. "If the services are still there, and they're happy, then we must be doing okay," Wright said.
"From my standpoint, I appreciate the fact you're able to cover 24 hours a day, seven days a week," Cooper said.
In addition, Fangmeier indicated he received positive feedback about Wright visiting the Osage Community School District as a representative of the Osage Police Department.
Cooper noted he had also seen officers at the playground patrolling for graffiti and other poor behavior.
Jason W. Selby is the community editor for the Mitchell Country Press News. He can be reached at 515-971-6217, or by email at jason.selby@globegazette.com.