Lost in their smart phones, some children cannot imagine the pioneer life of 200 years ago.
They might learn the history on their devices, but it is not quite the same as actually holding a musket.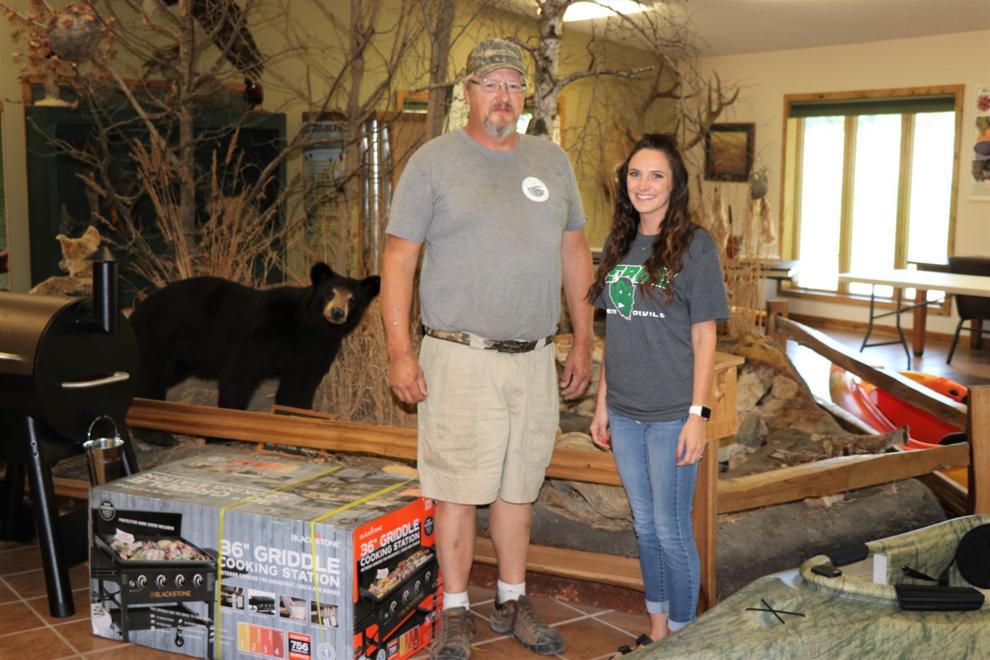 In 21st century Mitchell County, preparations are underway for an annual time machine to a more primitive era.
Cedar River Rendezvous and Outdoor Days began as an educational endeavor, learning about history through hands-on activities, a tactile experience for students. It has evolved into a multi-day event financed by a raffle and represented by butterflies.
Mitchell County Conservation Naturalist Chelsea Ewen Rowcliffe sees the fun in pre-settlement and settlement-era Iowa. It is a hard life people can learn from, she believes.
"It reflects on how the Cedar River was the main reason for people to be in this area, and how they interacted with the land," she said.
This interaction includes outdoor skills like trapping, hunting and fishing, callings that people instinctually follow. The fur trade also involved Europeans interacting with Native Americans.
And just like today, people also needed levity and pastimes, both pioneer and native, to balance the perpetual struggle for survival.
"We have games for families to see what we did before computers and electricity and screens," Rowcliffe said. "How to cook your food, how to make your clothes, and how to use things from the environment as everyday goods."
For a few days near the nature center in Osage, from Sept. 17-19, the modern era will be forgotten.
Foundation
Conservation's Brian Huffman has lost track of the years. He guesses it was 12 autumns ago when he created the Cedar River Rendezvous. It takes weeks of work to organize, but for him it is a pleasure to serve families.
"We wanted to put on an event to get children and parents involved," Huffman said. "Mostly to teach why people hunted, fished and trapped."
He said rendezvous events such as these are difficult to start, as those involved set their schedules to begin the year.
"And you have to break into that," he said. "So it takes time to get those people to come to your event, and you have to grow your event to get the public to come."
That makes the Cedar River Rendezvous a success story.
"It's growing, and we're getting our kids involved," Huffman said. "We've got our school days now, and a lot of those kids are bringing their parents on Saturdays and Sundays. It's what we aimed to do at first. It just took time to do it.
"It takes everybody getting involved. It's not a one-person-driven event."
Daniele Dorsey is Huffman's right-hand man, one of many people who make the event possible.
"I enjoy helping it run," she said. "We have lots of volunteers."
The list includes Jes Bohannon, Scott Moen, Diane Wright, Morey and Cindy Bandel, David Goodale, Mike Gehrke, Bridget Chatfield and Gary Huffman.
Brian Huffman is proud they do not charge admission at the gate. Vendors can set up for free. A large raffle makes that possible. There are $30,000 in prizes, including kayaks, firearms, cash and a griddle. The proceeds bring a profit, leaving money for the Environmental Education Foundation, which in turn helps send Rowcliffe into schools and nursing homes.
"That's how I can buy supplies and do free education throughout the whole year," Rowcliffe said.
She added that the funds will also go to the design plan for the nature center's renovation.
Huffman has five children of his own, all grown. He has always been a teacher of the outdoors, and his grandchildren are his youngest students.
"I see a big need to get kids in the outdoors," Huffman said. "Get them away from the TV and the PlayStation. There's so much more out there they can't learn on a computer."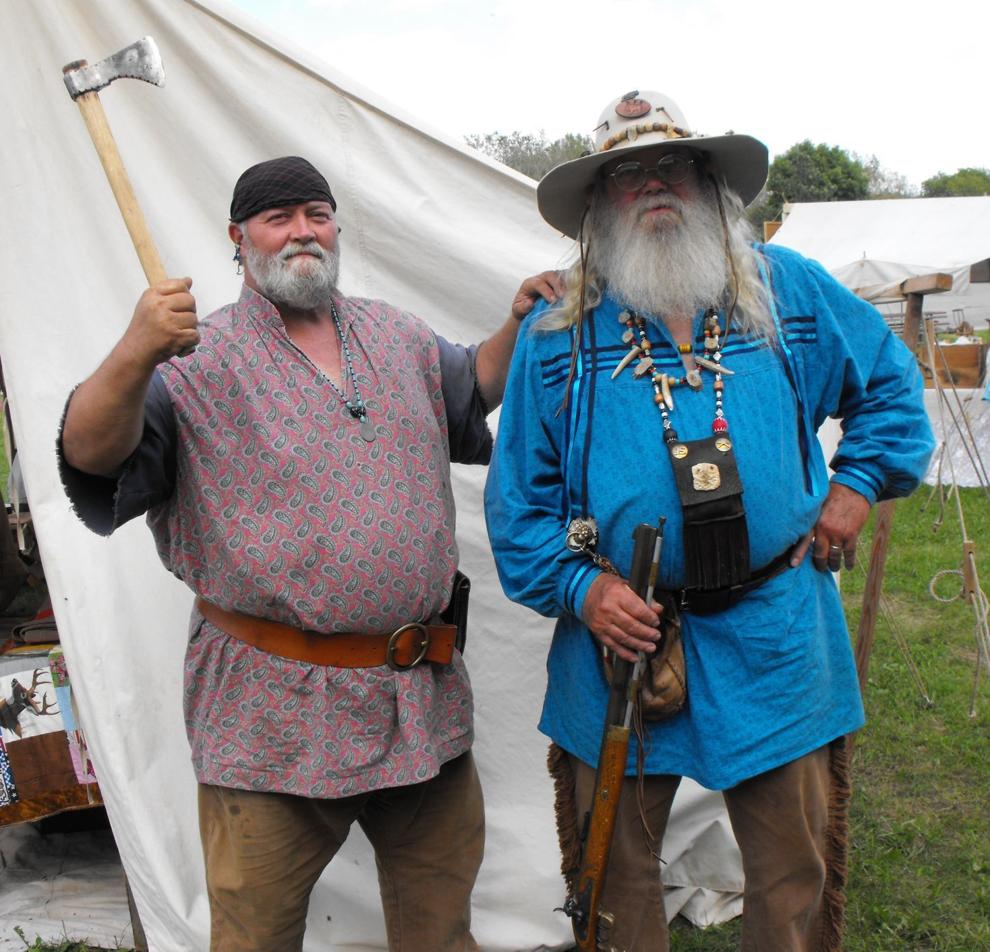 Monarchs
The common theme between Rowcliffe and Huffman is a love of history, a simple curiosity about the past.
"I like coming out here when the tents are set up and they have their fires going, the ambience and visiting with frontier people," Huffman said. "I have a lot in common with them."
Rowcliffe has been involved in planning the Rendezvous since she became Mitchell County Conservation's naturalist in 2012.
Besides a major in animal ecology with a concentration in interpretation of natural resources, Rowcliffe was an American history minor at Iowa State University. She grew up enjoying the rendezvous experience.
In Osage, the local event has led to friendships with people who return every autumn. Craftspeople interest her most. This past year, a man who made beadwork passed away, and she will miss his lessons.
Appropriately, the event begins Friday, Sept. 17 with its education day. Local students travel to Osage for special demonstrations just for them, before it is opened to the public. They learn how to play games like "keeper of the fire." They play dice using bison bones and teeth.
The main area is the buckskin and fur trader encampment with canvas tents and canoes. Families set up in period dress and equipment, becoming living historical scenes. Others do craftwork such as weaving, beadwork and blacksmithing. Food is cooked over the fire to the tune of folk music on flutes and banjos.
Music can also be made by bending a saw.
"It's eerie," Rowcliffe said of the sound.
Men aim black powder muskets and throw knives and tomahawks. People can also try archery and trap shooting, as well as an atlatl, a tool used to throw spears. They fire cannons indicative of the Civil War. Period military physicians demonstrate the surgical expertise of the time.
An oddity among this spectacle is Minnesota Captain Jack Sparrow and his entourage. The iconic movie character will speak of piracy on the Mississippi River and its tributaries.
The event is dripping with maple syrup and honey.
Folded into the Rendezvous this year is the Deer and Turkey Expo, which will be held on Saturday, Sept. 18. It normally takes place in March, but COVID-19 changed the schedule. Rowcliffe said it is miniature version of the Iowa Deer Classic.
In the past, tribes of Native Americans such as the Meskwaki and the Lakota Sioux have performed traditional dances and demonstrated their heritage, though there will not be representatives this year.
One woman is proficient on a traditional Native American flute.
"She played the song I walked down the aisle to at my wedding," Rowcliffe said.
Monarchs are migrating during the Rendezvous. Rowcliffe will instruct participants how to tag butterflies. That September afternoon, in the middle of planning the event, she was traveling to schools to talk about monarchs. The same day, a woman appeared at her door to speak of caterpillars and pupas.
"It's that time of the year," Rowcliffe said.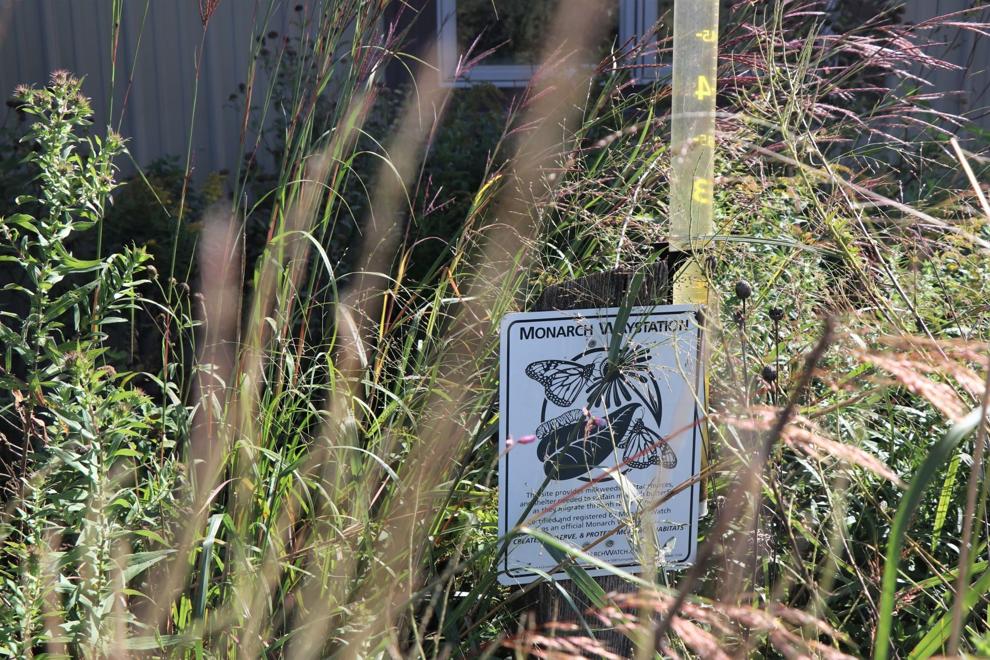 Jason W. Selby is the community editor for the Mitchell Country Press News. He can be reached at 515-971-6217, or by email at jason.selby@globegazette.com.