BRITT | Each West Hancock player was limited to fewer than 10 points Friday, Jan. 4, as Bishop Garrigan overwhelmed the Eagles. The Golden Bears took a 20-9 lead after the first quarter.
The final score was Bishop-Garrigan 59, West Hancock 41.
Lamar Flowers had nine points, Lucas Weiland had eight, and Tanner Thompson had seven. Joe Smith had six points and a team-high six rebounds. Flowers had three steals.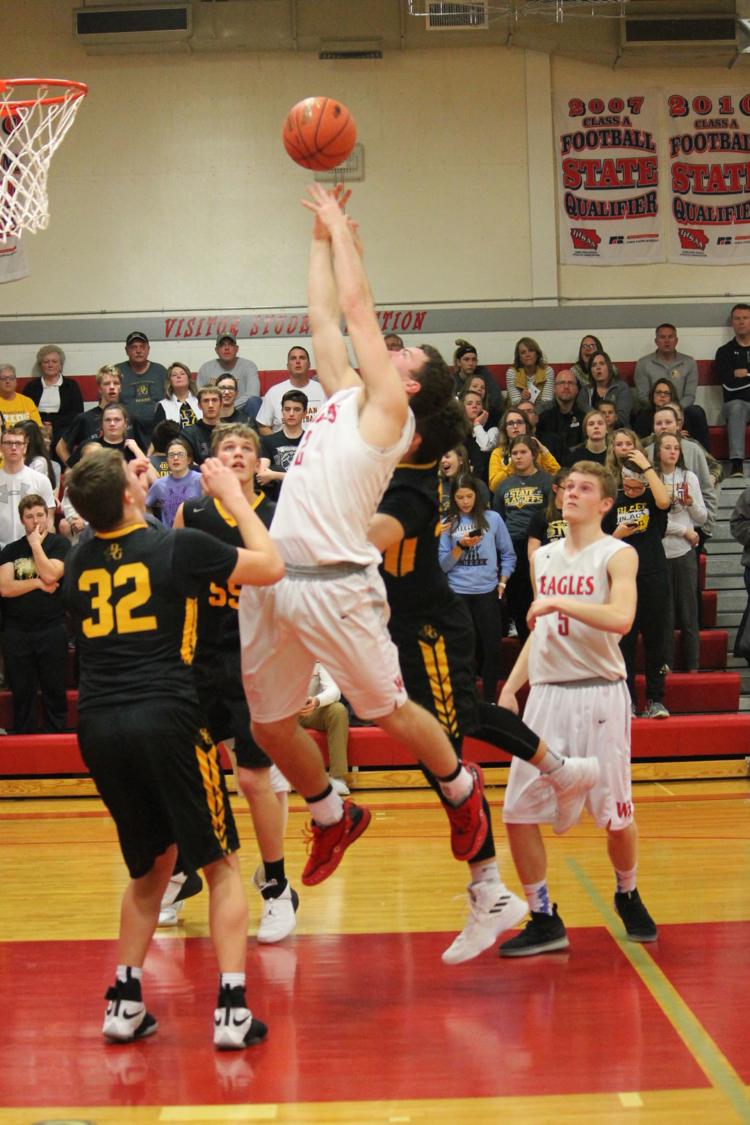 The Eagles struggled from beyond the arc, shooting three-of-15 from three.
The Eagles (5-6) are at home Tuesday, Jan. 8 against Lake Mills (8-2). They travel to Eagle Grove (1-10) on Friday, Jan. 11.