LAKE MILLS | The Bulldogs opened their season with a victory Tuesday, Nov. 27, outscoring West Hancock by eight points in the second half.
The final score was Lake Mills 76, West Hancock 68.
Gavin Becker, Lucas Weiland and Lamar Flowers led the way for West Hancock, as the trio combined for 52 points and 34 rebounds. 
The Eagles made light work of Eagle Grove on Friday, Nov. 30, posting an incredible deficit on the scoreboard.
The final score was West Hancock 73, Eagle Grove 26
Joe Smith finished with 16 points, and Lamar Flowers added 15. Lucas Welland, who had 11 points on seven field goal attempts, was the third West Hancock player to reach double figures.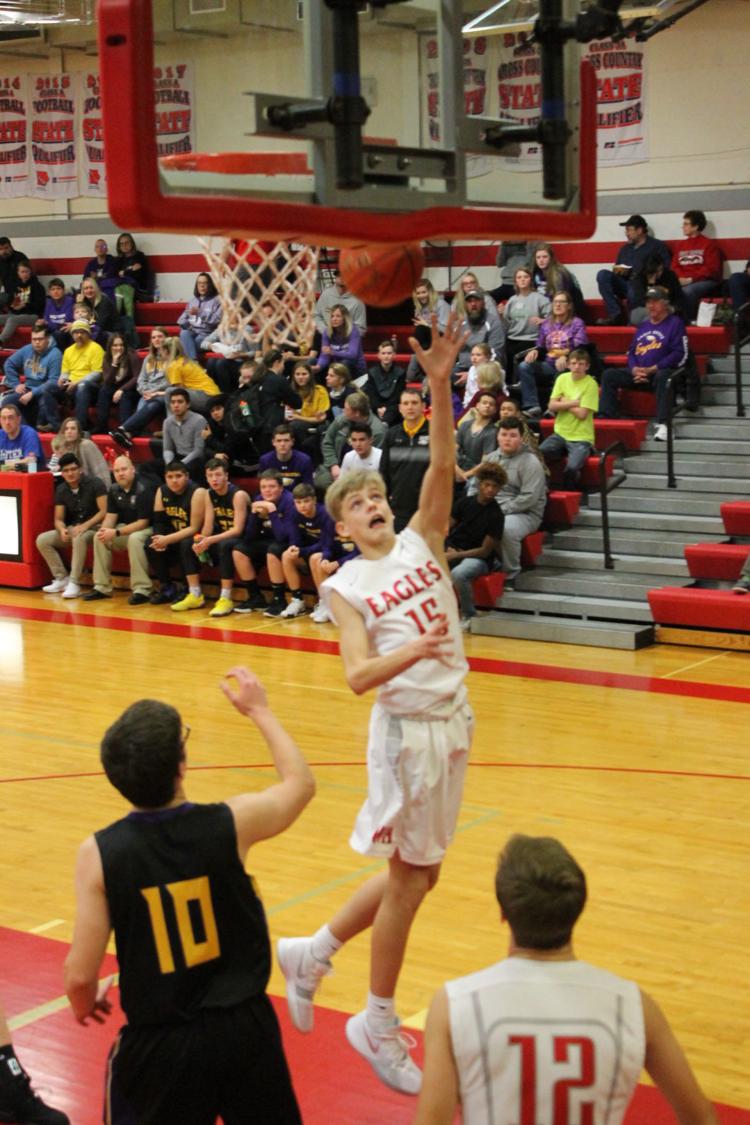 Smith also finished with 15 rebounds, four steals and two blocks. Flowers had a team-high four assists. 
The Eagles (1-1) are on the road Tuesday, Dec. 4 at Garner-Hayfield-Ventura (1-1). They are then at home on Thursday, Dec 6 against Rockford Senior (2-1) and again on Saturday, Dec. 7 against North Union (0-1).