The last time the West Hancock girls basketball team made it to the state tournament, two young fans named Amanda Chizek and Mahayla Faust were there to cheer.
As fourth-graders at West Hancock Elementary School, Chizek and Faust were part of a group of students who had a passion for Eagles basketball. A Britt News Tribune article from Feb. 29, 2012, quoted 10-year-old Chizek as saying: "I hope we grow up to be just like them."
Chizek has definitely grown up in the time since. No longer a wide-eyed 10-year old, Chizek is now a star post player for the Eagles, second on the team in scoring, and fifth in the state in rebounds, with 276. Seven years later, Chizek has brought the team back to the state tournament.
"I'm glad it finally paid off, and we finally made it to state," Chizek said. "It definitely helps to go see good basketball every time you go and watch, and now that we're the ones playing the good basketball, that's exciting."
West Hancock does work in the summertime with elementary basketball camps, and that exposure helps foster a love of the game and in the Eagles.
"We have tons of younger sibling of a lot of our teammates, and they look up to us," Chizek said. "We help with the camp in the summer, with little girls, so they always are looking up to us, because we get to teach them basketball."
Chizek has been around the program, and playing with the same group of players since they were all very young. Familiarity is not something that is lacking in the West Hancock program.
"Our five starters have been playing together since third or fourth grade," Chizek said. "That definitely helps a lot because we can read each other's minds, and we know what our next move is going to be, every time we're on the court."
It seemed inevitable that the Eagles would get their shot this year. After falling one game short of the state tournament in 2018, the Eagles came back with a vengeance. The team was undefeated until losing to Osage on Feb. 5. 
"It was nice to play a team like Osage," said Paul Sonius, West Hancock's coach.  "That gave us a tough task with some very good athletes. We had to fight during that game. We still didn't finish it, but we still had to fight."
The Eagles got some recognition for their work this season. Chizek and Rachel Leerar both were named to the all-district team, and Sonius was named conference coach of the year.
Leerar is still just a sophomore, while other big contributors like Faust and Chizek are juniors.
Sonius thinks the experience of going to the tournament can only help his team as they move forward in their careers, and he credits the team's fortunes with a renewed focus on defense.
"The maturity level has certainly gotten better," Sonius said. "I think they've really discovered what helps them out."
The team's whole focus is now on North Mahaska. The Warhawks squeaked into the state tournament after they beat Seymour in the regional finals 38-37. But their methodical style of play could be a challenge for the Eagles.
"Fast-break and try to get ourselves into a lot faster game," Sonius said. "If we can do that, I think we'll be in good shape." 
wh vs kp districts 2-18-19 058.JPG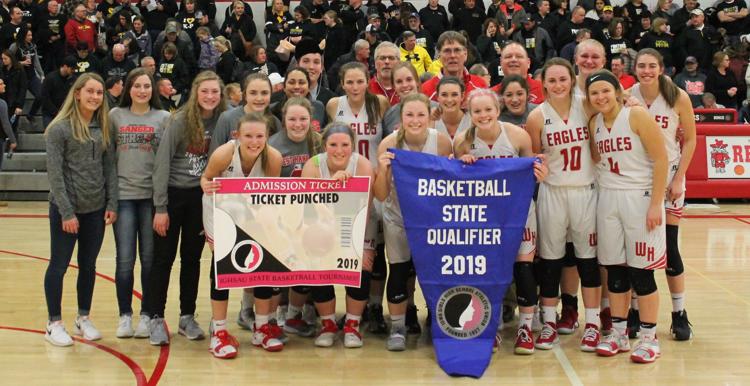 wh vs kp districts 2-18-19 009.JPG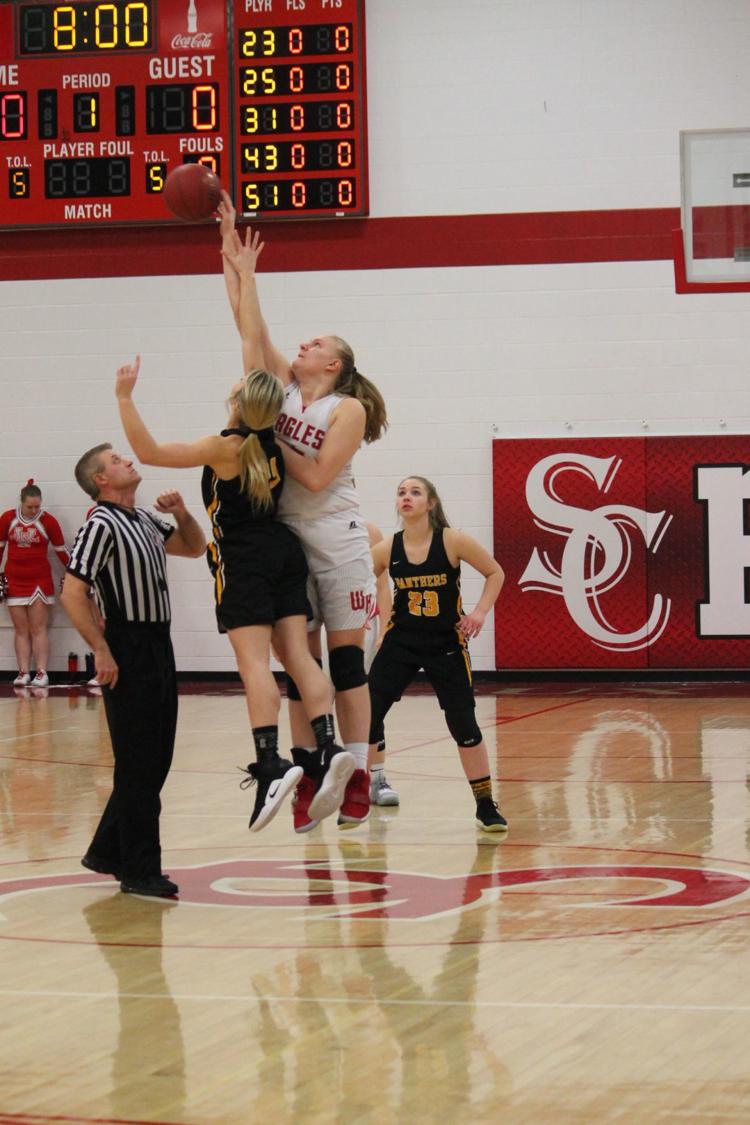 wh vs kp districts 2-18-19 015.JPG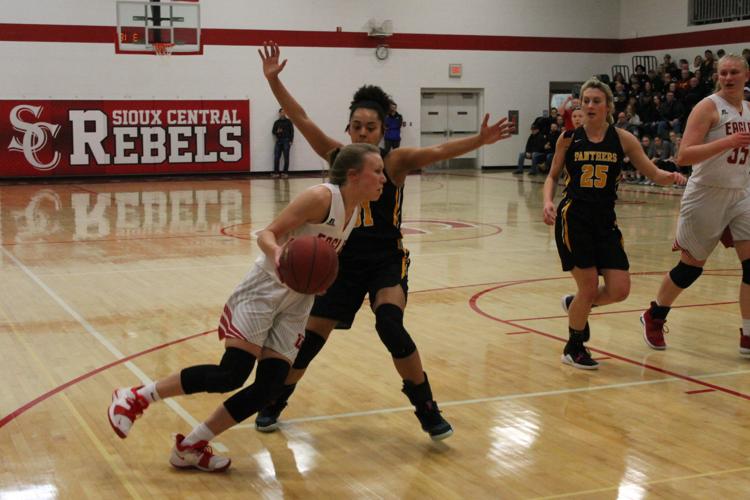 wh vs kp districts 2-18-19 020.JPG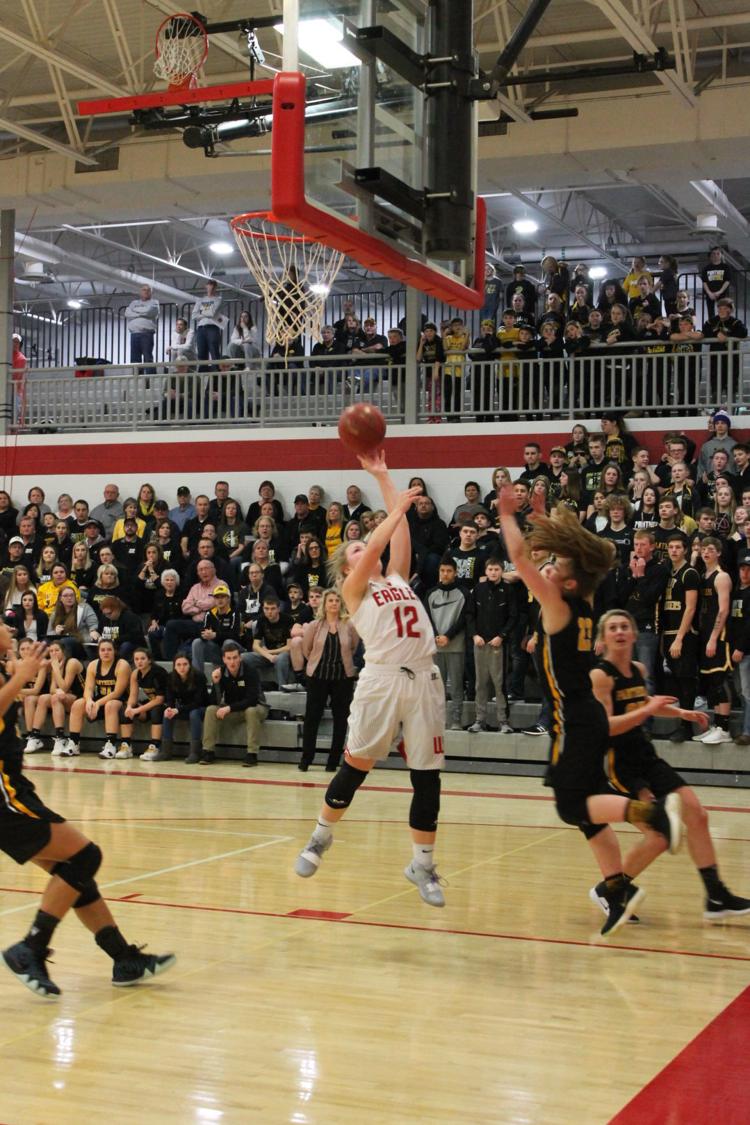 wh vs kp districts 2-18-19 023.JPG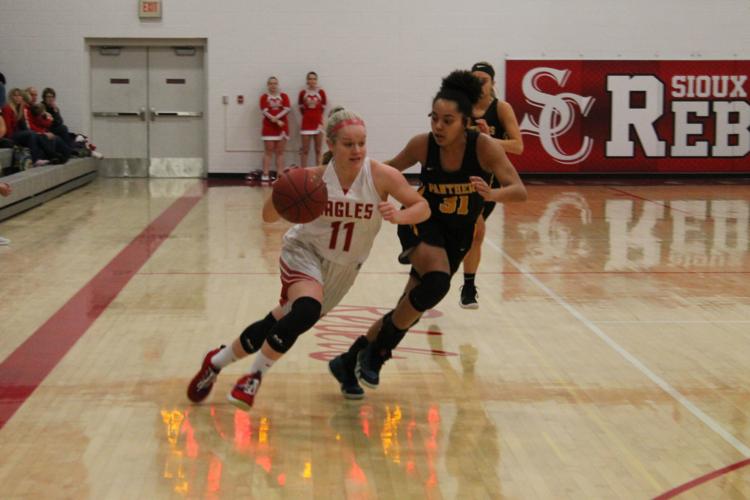 wh vs kp districts 2-18-19 032.JPG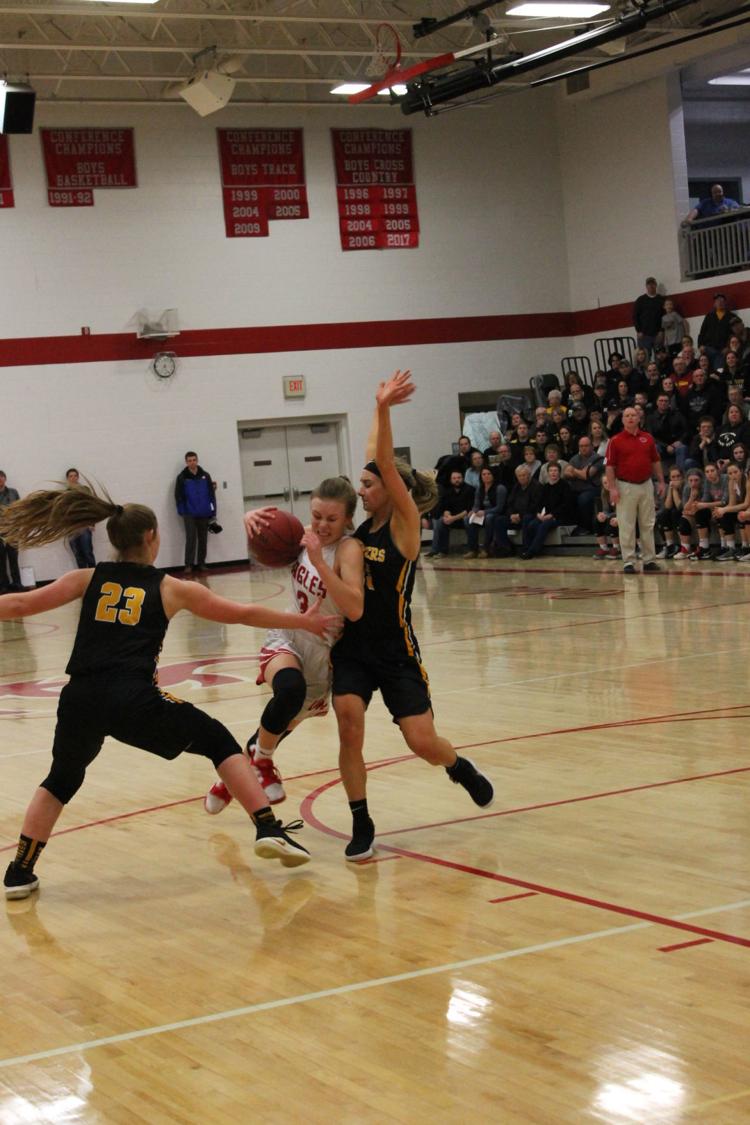 wh vs kp districts 2-18-19 041.JPG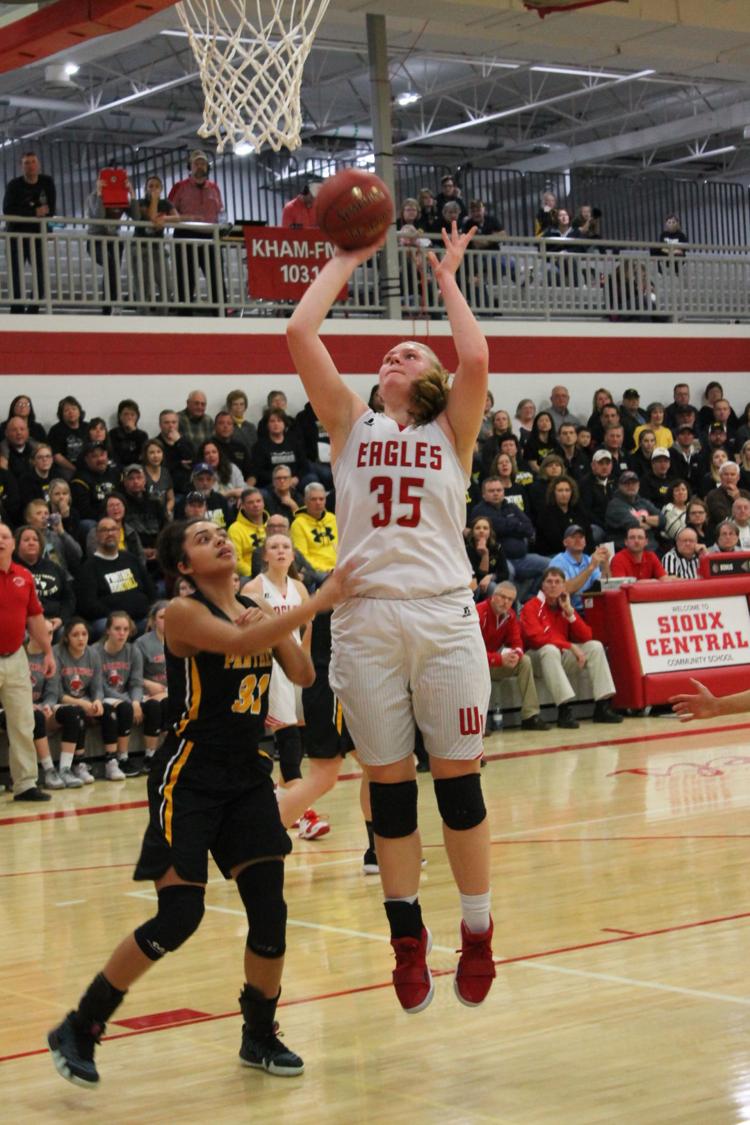 wh vs kp districts 2-18-19 045.JPG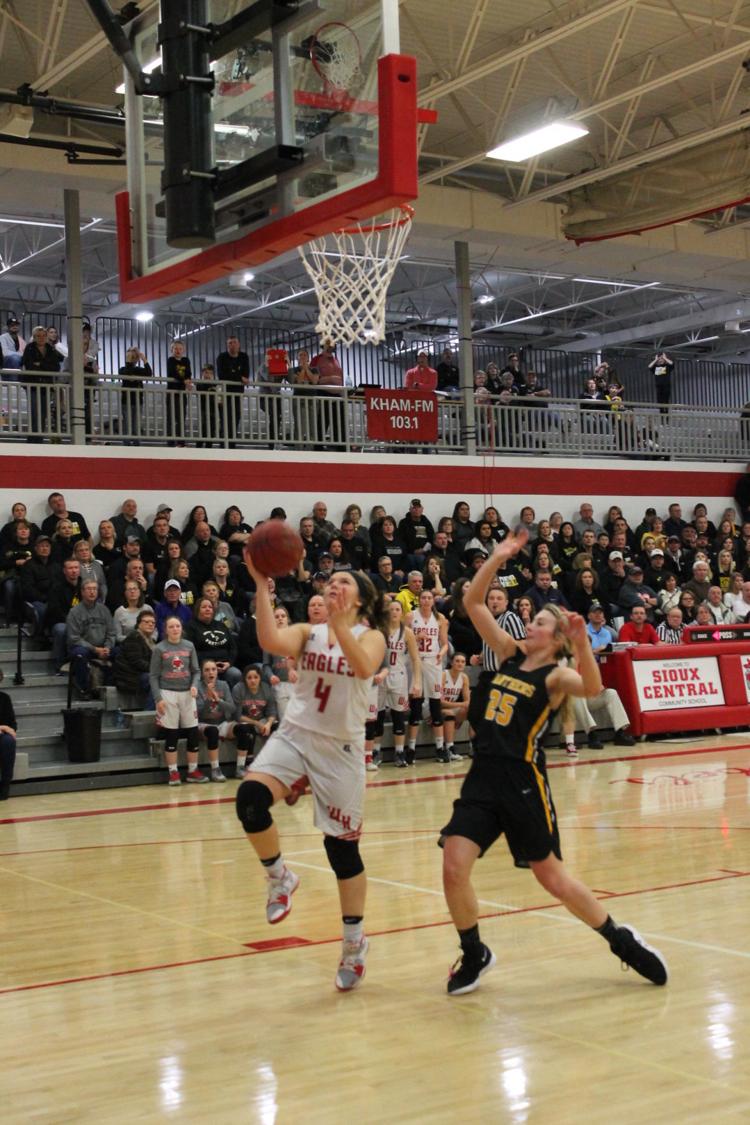 wh vs kp districts 2-18-19 049.JPG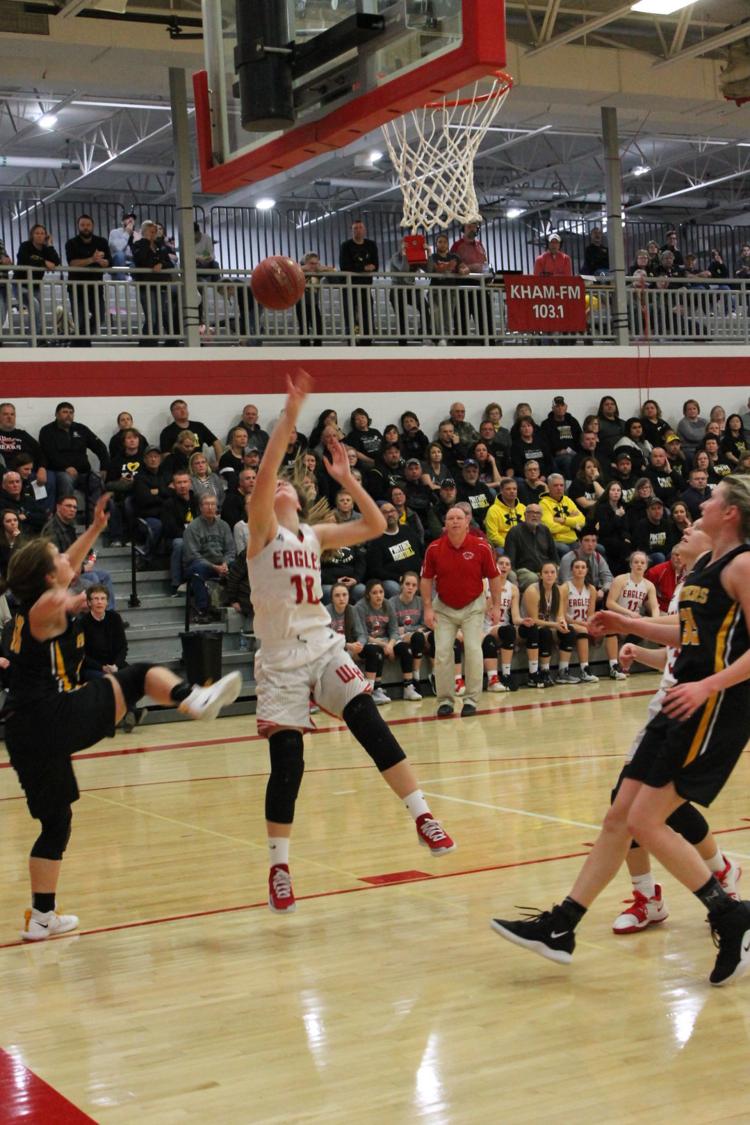 wh vs kp districts 2-18-19 050.JPG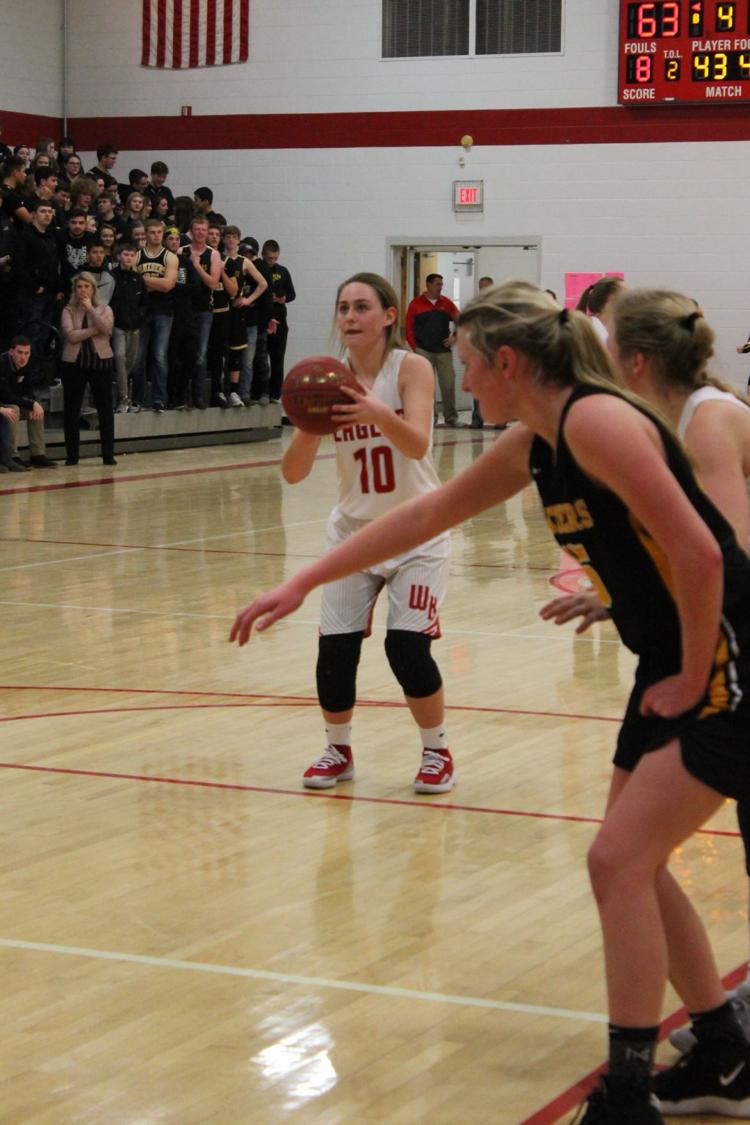 wh vs kp districts 2-18-19 063.JPG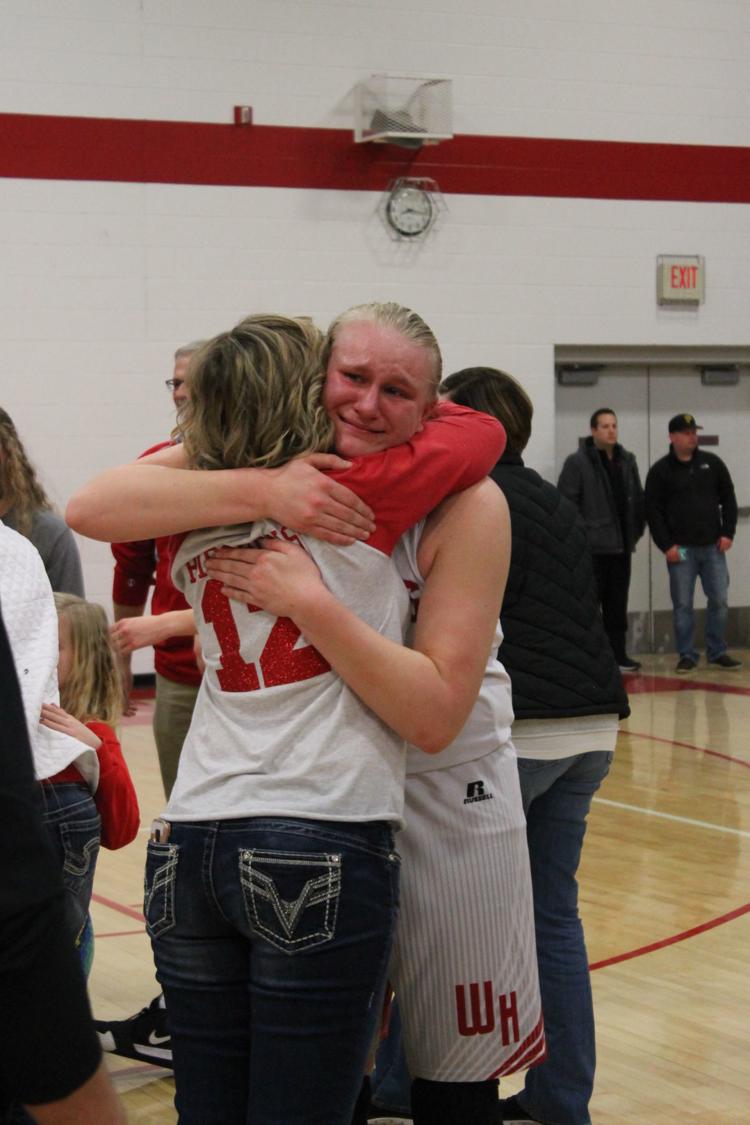 wh vs kp districts 2-18-19 064.JPG