The Top of Iowa released its annual All-Conference team on Wednesday, with Osage coming out very well-represented.
Well, the time has come for the final girls basketball rankings of the season. With the regional tournament starting this week, we can now sep…
Six West Hancock wrestlers made the trip to the Class 1A, District 1 meet on Saturday at Denver High School. Next week, those same six will be…
West Hancock's Tate Hagen picked up where he left off last, winning the IHSAA 1A, Sec 1 title Saturday at Lake Mills High School.
West Hancock 61, Belmond-Klemme 31: The West Hancock girls basketball team rode another dominate offensive performance Tuesday to remain undef…
West Hancock 65, Belmond-Klemme 42: The West Hancock boys basketball team improves to 12-9 after a win Tuesday on the road.
Longtime West Hancock football coach Bob Sanger died on Wednesday from complications from leukemia, at the age of 74. Sanger was the head foot…
The West Hancock girls basketball team is on the brink of an outstanding, if not memorable season.
The West Hancock wrestling team walked away with a pair of victories in a quad on Tuesday night, as the Eagles beat South Hamilton and Manson …
West Hancock 79, North Iowa 10
West Hancock 58, North Iowa 50
The West Hancock wrestling team dominate Belmond-Klemme 66-18, edged Northwood-Kensett 39-36 and lost to Lake Mills 51-21 in a home quad on Th…
The West Hancock boys basketball team was cruising toward its ninth win of the season on Tuesday night in Garner when momentum quickly shifted.
Defense has been the foundation of the West Hancock girls basketball program for quite some time.
A lot has changed this week in the new AP boys basketball poll. In Class 3A, every team changed position, and Norwalk leaped from No. 8 to No. 1.
With just 4 seconds left in the game and his team behind by a point, Garner-Hayfield-Ventura coach Jake Young knew that if the Cardinals got t…
The newest Iowa Girls High School Athletic Union (IGHSAU) basketball rankings are out, and North Iowa remains well-represented in the polls.
Nine area students qualified for the next level of the Knights of Columbus free throw contest Iowa.
The West Hancock wrestling team came up big on Thursday, scoring three decisive victories in a quad meet.
Lake Mills 68, West Hancock 28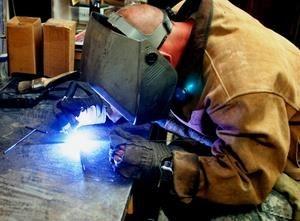 J & J Machining, Welding & Fabricating
West Hancock 62, Eagle Grove 21
After a dream season, the honors just keep coming for the West Hancock football program.
The West Hancock wrestling team rolled over its opponents on Thursday in its own quad meet.
The West Hancock wrestling team held its own in the Hampton-Dumont-CAL Dual Tournament on Saturday, downing Clear Lake 42-34, St. Ansgar 54-21…
West Hancock 56, Bishop Garrigan 55
Bishop Garrigan 80, West Hancock 29