The Mason City girls basketball team pulled off an upset Friday night, downing Ames, 71-53, on the road behind freshman Reggi Spotts' 21 point…
Thunderous cheers erupted from the orange-clad crowd gathered at Xtreme Arena on Saturday afternoon, as a pair of Charles City wrestlers earne…
For the third consecutive year, the team in green walked away from the Top of Iowa conference wrestling tournament as champions.
Mason City assistant boys basketball coach Corey Miner has made a tremendous impact on the high school basketball scene in North Iowa.
Five area wresters advanced to the state quarterfinals on the first day of the IWCOA Girls State wrestling meet, as Osage's Emma Grimm, Jalynn…
Here's a look into the latest Predicament team and individual wrestling rankings.
The Osage girls crushed Central Springs on Thursday night, 59-17, as the Green Devils won their 10th consecutive game.
The latest Iowa Girls High School Athletic Union (IGHSAU) basketball rankings are out, and North Iowa is well-represented, with four area scho…
The IHSAA board decided to keep the state wrestling championships as scheduled. It also added a new classification, Class 5A, for the upcoming…
This weekend, Iowa's female high school wrestlers will gather at Xtream Arena in Coralville, for the third annual Iowa Wrestling Coaches and O…
The Mason City girls basketball team ran into a buzz saw on Tuesday night, as the Mohawks fell to Johnston, 75-42. 
The Waldorf  women's wrestling team announced on Tuesday that it has signed Postville wrestler Khiaya Burns for the 2021-2022 season. 
After eight consecutive victories from the Clear Lake boys' basketball team, the sportswriters of Iowa had little choice. The Lions are finall…
Since the start of the new year, the Newman Catholic boys basketball team has been perfect.
In basketball it seems, all you need is love, and maybe an ability to read minds.
Take a breath, Garner. That ballgame was a doozy.
For the second consecutive year, West Hancock head football coach Mark Sanger has added a coach of the year award to his home trophy case.
With a winter storm bearing down on Iowa, and blizzard-like conditions expected across much of the area on Thursday night, area sports teams h…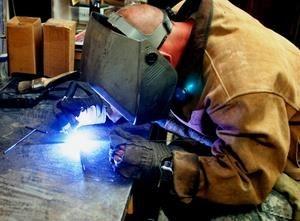 J & J Machining, Welding & Fabricating
The Clear Lake boys basketball team earned a win over Charles City and many area teams competed on the mat and the court on Tuesday night.
The Clear Lake girls basketball team earned a win over Forest City, Osage boys basketball beat Belmond-Klemme and many area wrestling teams co…
As the new year begins, the  Iowa high school wrestling postseason is fast approaching. With the district tournament only a month away, the ar…
There is a bit of ancient sports wisdom that says, "You learn more from losses than from wins."
The Mason City boys basketball team has itself a winning streak. 
The West Hancock girls basketball  team nearly pulled off the comeback of the season on Friday night against No. 1 Bishop Garrigan, but couldn…