The driver with the most Karl Kustoms Northern SportMod feature wins plugged his way to his biggest win on June 22 at the Hancock County Speed…
Kamryn Eckels is only a sophomore on the West Hancock softball team.
Photos from day two of the Iowa State Track Meet in Des Moines on Friday. Check back for updates to this gallery as more photos become available.
I truly believe that spring sports are the perfect change-of-pace for Iowa athletes. Here's why.
West Hancock junior Kennedy Kelly has battled back from an Achilles tendon tear last summer to compete as one of the top 400-meter hurdlers in…
The Lake Mills boys golf team is still perfect.
Garner-Hayfield-Ventura historically hasn't had its US Highway 18 rival Clear Lake's number in soccer, boys or girls.
Thursday night was another busy night for North Iowa spring sports.
Tuesday was a very busy night for North Iowa area sports.
The Iowa High School Athletic Association (IHSAA) released the team assignments for the co-ed state qualifying track and field meets scheduled…
Many area teams were in action on Thursday night.
Forget the cold, spring is officially here.
I know North Iowa has plenty of sports stories to tell. And I'm excited to keep telling them this spring.
The West Hancock girls track and field team is no stranger to sending many events to the state meet at Drake Stadium every year.
Matt Welp has some big shoes to fill.
Some of the top boys basketball players in the state play here in North Iowa. Here is a roster of the best of the best.
To conclude another exciting girls basketball season, here is the roster of some of the top talent from the area.
The IHSAA released the new districts and classifications on Friday morning.
West Hancock senior Ann Horstman is headed west to continue her softball career.
Five area players were selected to an Iowa Girls Coaches Association All-State team.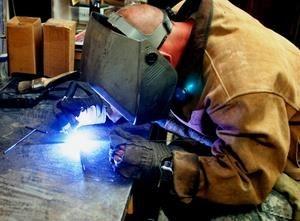 J & J Machining, Welding & Fabricating
North Iowa, your nightmare is over. 
For Cole Kelly, the next step in his athletic career might feel a lot like home. 
The Iowa girls high school basketball season is coming to a close with just two teams, St. Ansgar and Clear Lake, still in the hunt for a stat…
The end of an era came for the West Hancock girls basketball team on Wednesday night in Hampton. 
The Drake Relays are back, and for the first time in what seems like forever, North Iowa's spring sports season is about to begin. 
Even the most wild of roller coasters eventually comes to an end. 
Four years. Four state tournament trips. Two state finals appearances. One state title.