With the upcoming retirement of Sheriff Scott Dodd at the end of the year, it is with great excitement that I am announcing my candidacy for t…
As an economic development director, I could not do what we do without our partners. One of the biggest partners we have is NIACC and the NIAC…
As Executive Director of Winn-Worth Betco, I have seen firsthand the positive economic impact North Iowa Area Community College has in Winneba…
What does it mean for Iowa high school graduates to be future ready?
Historically across the state of Iowa, students with disabilities have not been making acceptable achievement gains. In fact, in a span of 12 …
Congratulations to all involved with the West Hancock football team. What a ride they took us on the last couple years, culminating in a state…
Thursday is the big day — Turkey Day.
Quitting smoking is not easy. It takes time. And a plan.
This week we celebrate American Education Week
I'm certain I have covered this topic at some point this past year. Probably one or two times.
First Things, First. What Is Cyber Security?
We have to admit people do a great job of not exhibiting common sense. We see it in our culture all the time. We stop and shake our heads and …
Q: I want to prepare my 11-year-old to resist the peer pressure I know she'll experience in her teen years. How can I help her develop the con…
Following an announcement by Gov. Kim Reynolds Iowa will invest $2.1 million to address the mental health needs of the state's school-aged chi…
How often do we feel we aren't making a difference in the world in which we live?
Hi! I'm Karrie Wallen and I was appointed to the Britt City Council in June 2019. I was raised in Britt and have many fond memories - memories…
Q: My kids (2nd and 4th graders) are both really smart, and they seem to get along well with peers and teachers. But occasionally they go thro…
Many vets suffer from service-related PTSD, Post-Traumatic Stress Disorder. PTSD can cause intense, disturbing thoughts and feelings, includin…
It appears that fall is here – at least by the look of my yard – with winter not too far behind.
Q: I have a not-so-distant relative who is an extremely difficult person to be around. "Chris" can spot a flaw from across the room and never …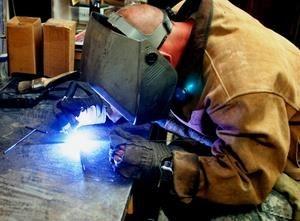 J & J Machining, Welding & Fabricating
Iowa farmers and rural communities are facing another round of uncertainty this fall. Low commodity prices, trade wars, new small refinery exe…
Have you ever been so angry or frustrated with somebody, especially when the other person doesn't give a care as to how you feel? Or, you are …
Q: Once again, I couldn't afford to give my kids the memorable summer vacation that their friends all seem to experience. It's discouraging. D…
Q: I'm very discouraged about what I see in our country. So many problems; so much animosity and negativity. But it's all so big -- what can o…
I hate to say that but it's true.
This past week I was involved in the Conservation Districts of Iowa annual conference in Ames.