To ensure as many election-related letters to the editor are published prior to voters heading to the polls on Nov. 3, please submit letters b…
I am proud to share my reflections on Steve Hepperly in his campaign for sheriff of Winnebago County.  I have known the Hepperly family for ma…
Harvest is a busy time in our rural communities as farmers get out in the fields to harvest the year's crop. Harvest also means combines and l…
Iowa Gov. Kim Reynolds' aversion to following the science on masks is puzzling.
I am working on a research project and paper to remember North Iowa"s Yesterday's High School Sports Heroes from Britt, Forest City, Thompson …
Q: What is the Great American Outdoors Act?
The dual dynamics of COVID-19, with disproportionate impact on lower income and people of color, and George Floyd's murder, presents a harsh r…
What's outside your window?
As I'm sure many of you are, I'm frustrated with politicians and their agendas. If there's anything we CAN agree on, it's time for change in W…
Across America, workers involved in the food supply chain are considered essential. After their input suppliers, farmers and ranchers are the …
You can call it a fluke, luck of the draw, bad luck or whatever but the fact remains that 2020 is not a good year for our young people to grad…
Last week I talked about 2020 being a difficult year to graduate because the traditions that mark their last year of high school all but disap…
Iowa CCI is demanding Reynolds put an immediate six-month halt on the approval of all factory farm construction permits.
While I do not consider myself to be "old," it is pretty clear that I would be so classified at it relates to the coronavirus pandemic! Thus, …
Each of us must be responsible for our own health and accountable for the impacts we have on each other.
So welcome to the world of social distancing! It's a whole new world for me as I am a "people person" who likes to be active and "move around."
Q: What is Congress doing to address the public health and economic emergency?
The West Hancock Community School District will hold an informational meeting for parents of Britt and Kanawha kindergarten-prep and kindergar…
The West Hancock Community School District will hold an informational meeting for parents of Britt and Kanawha 3- and 4-year old preschool chi…
Iowa Lakes Community College has released the fall honors list of full-time students who have demonstrated academic excellence by earning at l…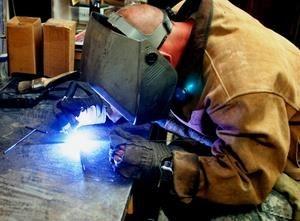 J & J Machining, Welding & Fabricating
For most of us growing up, learning math was about solving problems the "right" way based on the steps our teacher taught. A lot has changed i…
With the upcoming retirement of Sheriff Scott Dodd at the end of the year, it is with great excitement that I am announcing my candidacy for t…
As an economic development director, I could not do what we do without our partners. One of the biggest partners we have is NIACC and the NIAC…
As Executive Director of Winn-Worth Betco, I have seen firsthand the positive economic impact North Iowa Area Community College has in Winneba…
What does it mean for Iowa high school graduates to be future ready?
Historically across the state of Iowa, students with disabilities have not been making acceptable achievement gains. In fact, in a span of 12 …
Congratulations to all involved with the West Hancock football team. What a ride they took us on the last couple years, culminating in a state…