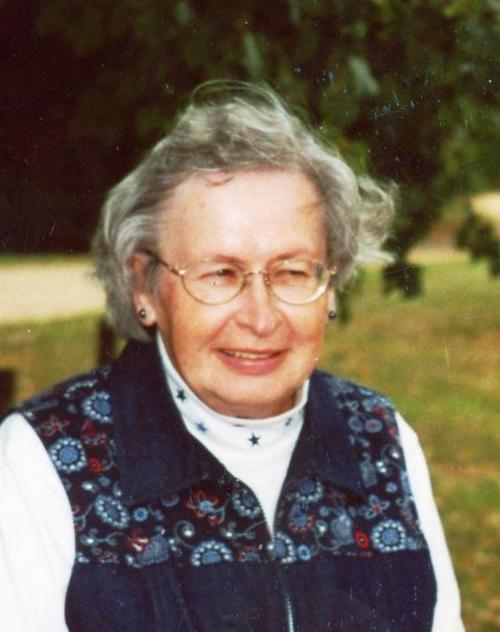 October 24, 1937 - January 29, 2019
Marva J. Rowe, 81, of Fort Dodge, died Tuesday, January 29, 2019, at the Paula J. Baber Hospice Home in Fort Dodge.
You have free articles remaining.
A service honoring Marva's life was held Monday, February 4, at First Presbyterian Church in Fort Dodge. Interment was in Oakland Cemetery in Fort Dodge. In lieu of flowers, memorials may be directed to the Oakland Cemetery Preservation Fund or to the discretion of the donor. Arrangements were entrusted to Gunderson Funeral Home & Cremation Services in Fort Dodge.
Marva is survived by her husband of 62 years Jerry; her sister Delores (Lawrence) Roseke, Fort Dodge; her sister-in-law Evelyn Rowe, LeMars; her nieces and nephews, Steve (Susan) Schuster, Ashburn, Virginia; Larry (April) Schuster, Fort Dodge; Sue Schuster (Merle Bloom), Twin Lakes; Kerry (Sheri) Rowe, Brian (Laurie) Rowe, Scott (Jane) Rowe, and Sharon (John) Sailor, all of LeMars. She was preceded in death by her parents and her brother-in-law Jim Rowe.
Marva Jean Nieman, the daughter of Edwin and Dorothy (Blank) Nieman, was born October 24, 1937, at Britt, Iowa. She grew up on a farm in the Kanawha area. She attended country school for a short time and then attended and graduated from Kanawha High School in 1955. She attended and graduated from Mankato, Minnesota Business School. Marva married Jerold E. (Jerry) Rowe in 1958, and they made their home in Fort Dodge. She professed her faith in our Lord at an early age and was a member of First Presbyterian Church in Fort Dodge. Marva worked for many years for attorneys in Fort Dodge. She retired from the Kersten Law Firm in 1995.
Marva was active in TTT, the Historical Society and the Marvelous Marva Club. She was a member of the Frontier Days Steering Committee, Fort Dodge Dragoons and was active with many Civil War events. She developed the public directory for Oakland Cemetery. She and Jerry established the Oakland Cemetery Walk. She also established the Marvelous Marva Iowa Club. Her main hobby was cross stitch embroidery of which her nieces and nephews have several keepsakes. She enjoyed genealogy, history, reading, walking and she researched and recorded her family history.
To plant a tree in memory of Marva Rowe as a living tribute, please visit Tribute Store.