BRITT — The fourth grade class of West Hancock Elementary School presented their biographies on famous people throughout history, from Leonardo da Vinci to Lucille Ball and Charles Ingalls to T.J. Hockinson.
Mary Hildman's and Renita Kahlstorf's 46 students were divided into 12 rooms at the elementary school, where they presented their biographies, while practicing public speaking, in front of their families and friends.
Hildman said the students were nervous about the presentations, but putting on the costumes for their famous people helped a lot.
"They are just tearing me up tonight," she said. "They're putting their heart and soul into this."
The students started working on their presentations three to four weeks ago after choosing their person.
In their presentations, they had to tell their person's abbreviated life story and say why they would want to be that person's friend, while in costume.
You have free articles remaining.
Students had boards set up around the rooms they were assigned, saying who they did their biography on, and they had a red paper circle on the floor in front of them. When someone stepped on the circle, the students had to present their biographies.
Braxton Foster said he did his biography on Juan Ponce de Leon because he traveled the world and came to America with Christopher Columbus, which fascinated Foster.
Emily Boothroyd dressed in ripped jeans and wore dirt on her face and a pot on her head to completely dress the part of Johnny Appleseed, on whom she did her biography. Boothroyd also had a pile of apples, a Bible and a staff to complete the Appleseed look.
"I like apples, and I was going to do Babe Ruth, but I thought he was a little bit weird, so I did Johnny Appleseed," Boothroyd said.
This is the third year West Hancock Elementary School's fourth-grade students did biography projects and presented them to family and friends.
WHES 4th - Lucille Ball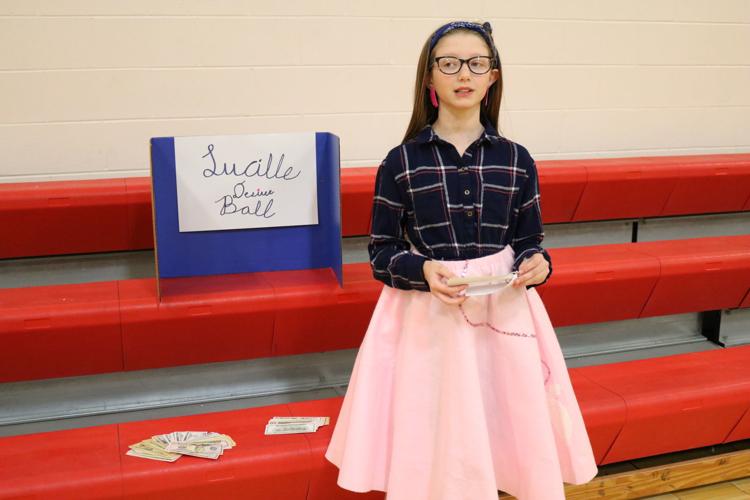 WHES 4th - Frederick Banting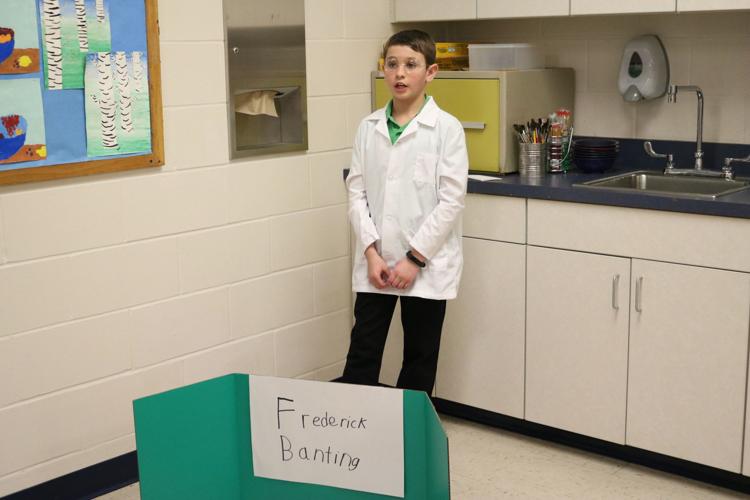 WHES 4th Biographies class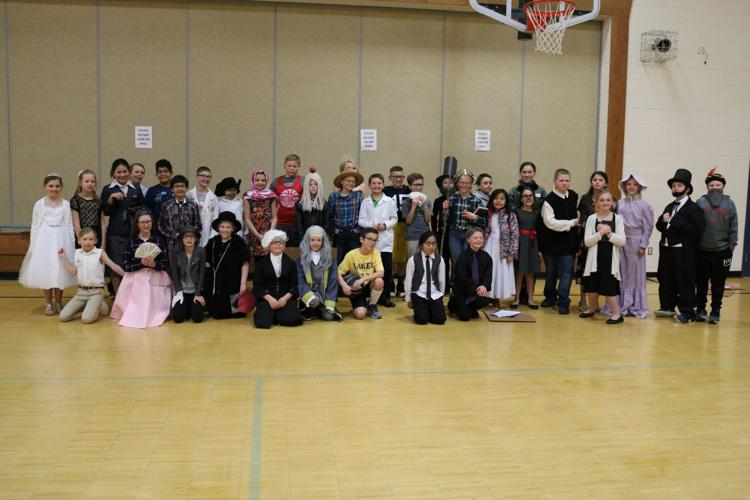 WHES 4th - Juan Ponce de Leon
WHES 4th - Charles Ingalls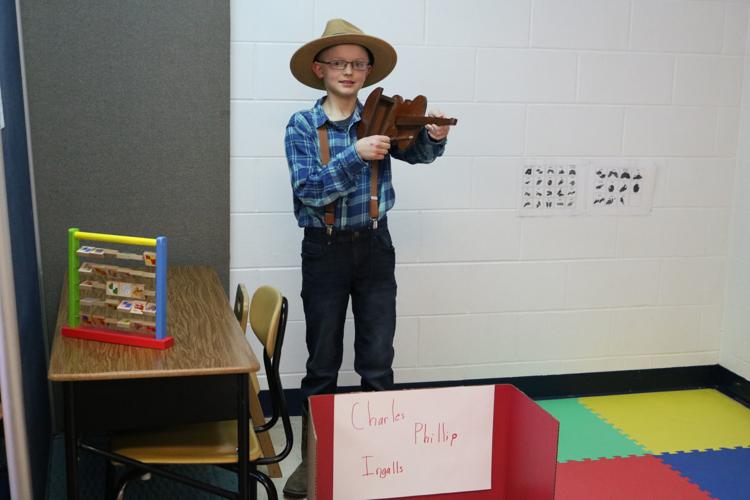 WHES 4th - Isaac Newton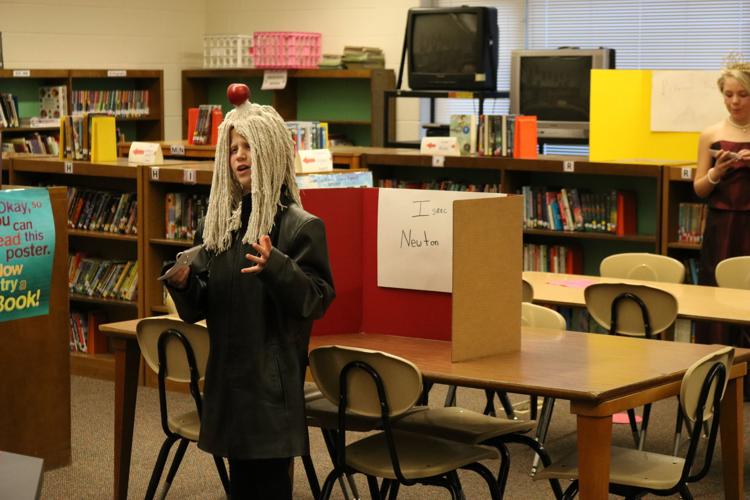 WHES 4th - T.J. Hockinson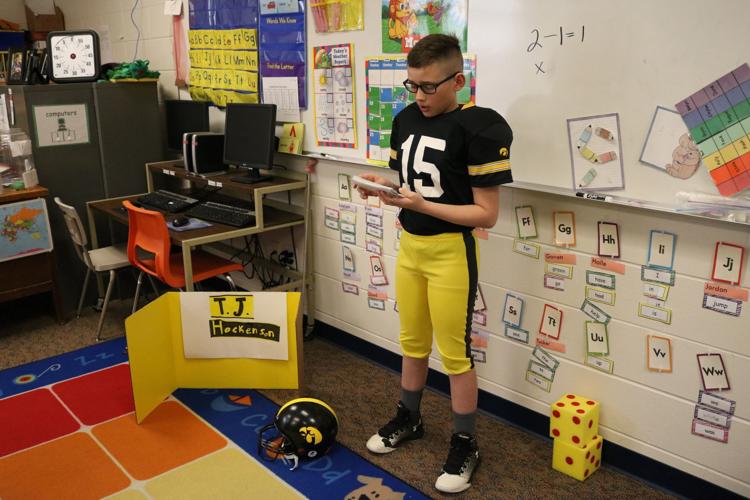 WHES 4th - Johnny Appleseed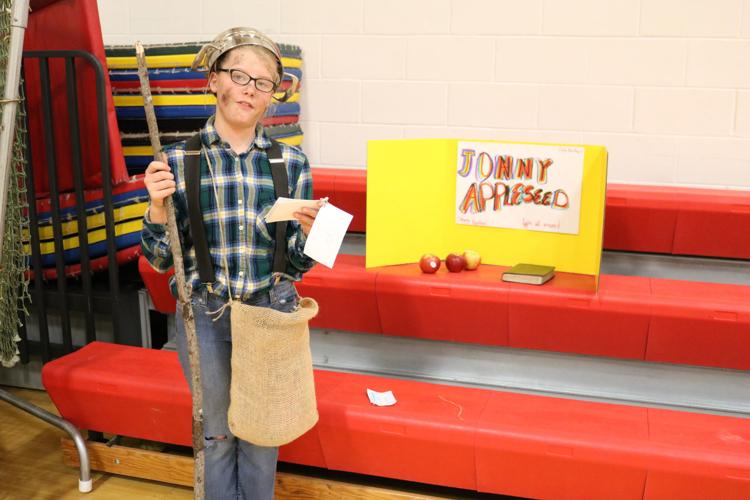 WHES 4th - Sally Ride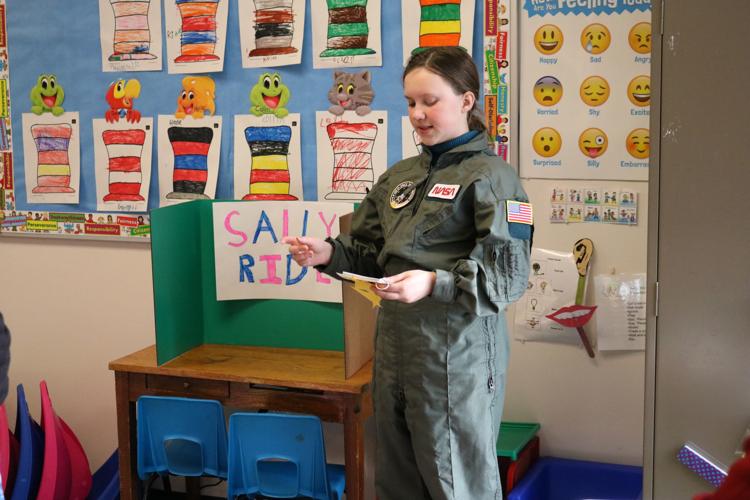 WHES 4th - John Kennedy
WHES 4th - Helen Keller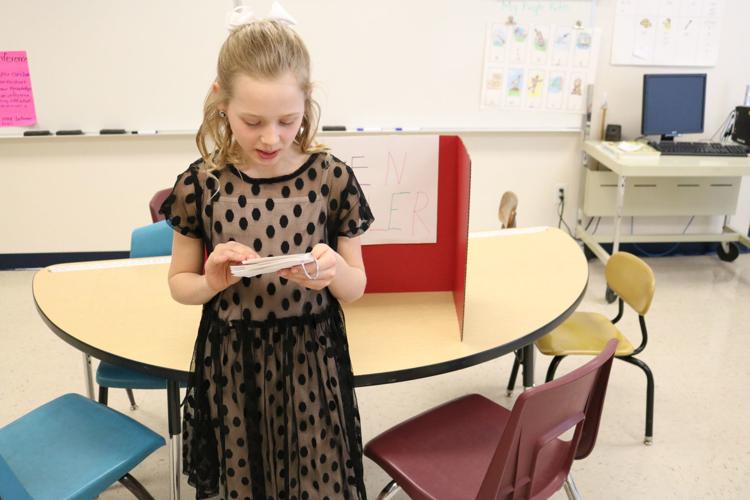 WHES 4th - Leonardo da Vinci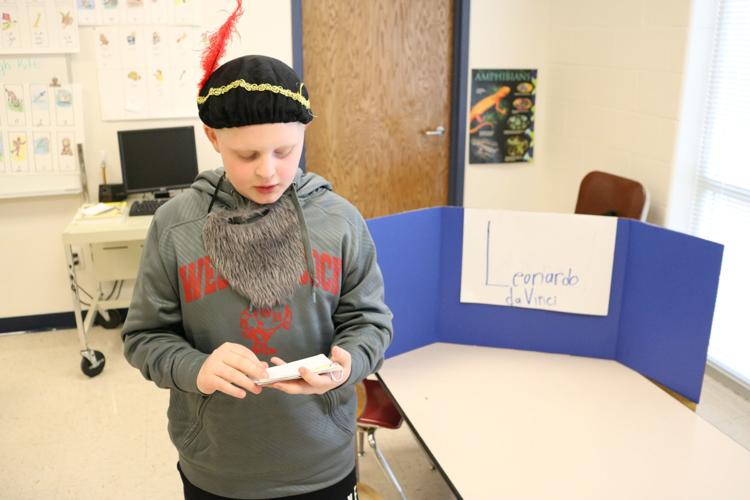 WHES 4th - Black Beard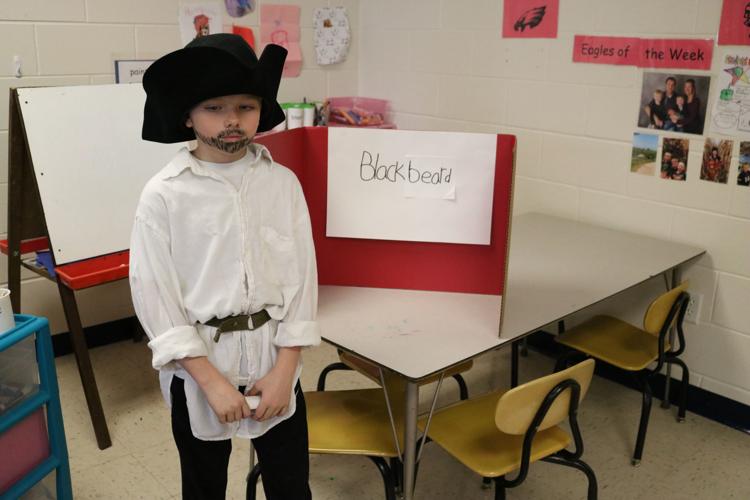 WHES 4th - George H. W. Bush