This past summer, James McNeil, a fifth-grader at West Hancock Middle School, got the opportunity to live what he loves when he attended Space Camp at the U.S. Space and Rocket Center in Huntsville, Alabama.
Space Camp is an educational program promoting science, technology, engineering and math (STEM) while training students with hands-on activities and missions-based teamwork, leadership and problem solving.
Mom Marty McNeil said she knew of the camp through a relative who attended. 
When she saw an ad on the back of her son's Boy Scout magazine, she knew she had to sign him up. 
"Me and my husband decided it would be worth it," Marty said. "He's been obsessed with space since he was 3."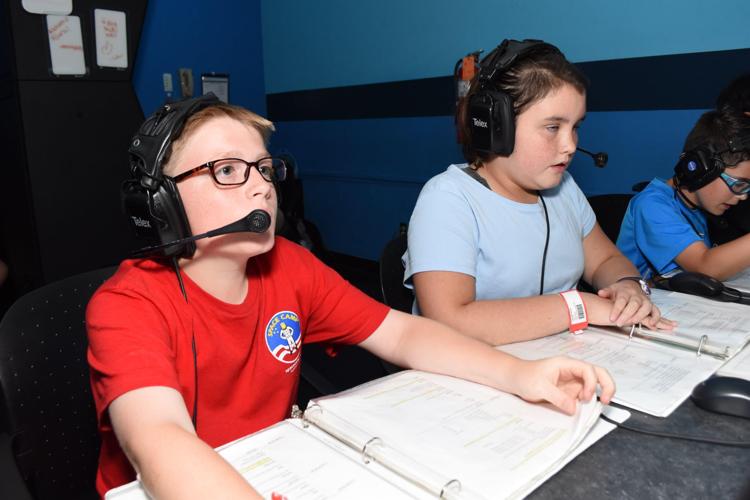 James said he wants to be a planetary scientist, someone who studies planetary systems looking for life, when he grows up.
"You never know if you'll have to jump places to stay alive," he said.
Upon arrival, trainees were divided into two groups and stayed in quarters resembling the International Space Station. His crew trained in simulators like those used by NASA, flying a simulated mission to the ISS, where they completed a spacewalk. 
James said it's difficult to be an astronaut. He had to listen to speeches, fill out a logbook and create a habitat for their team to survive on Mars using a $50,000 budget. 
One mission had crew members simulating a mechanical maintenance issue. Strapped into a vacuum chair that levitated, James had to work with a tool to tighten a bolt on the wall before using his hands and feet to climb up the wall to push a button. 
He said a G-force simulator was his favorite part of the week. It simulated 3Gs, or the force a person would feel if they were re-entering the Earth's atmosphere. 
"They said we might feel a little dizzy and to just keep your head back," James said. "When you re-enter your capsule goes crazy. It takes practice to keep your stomach settled."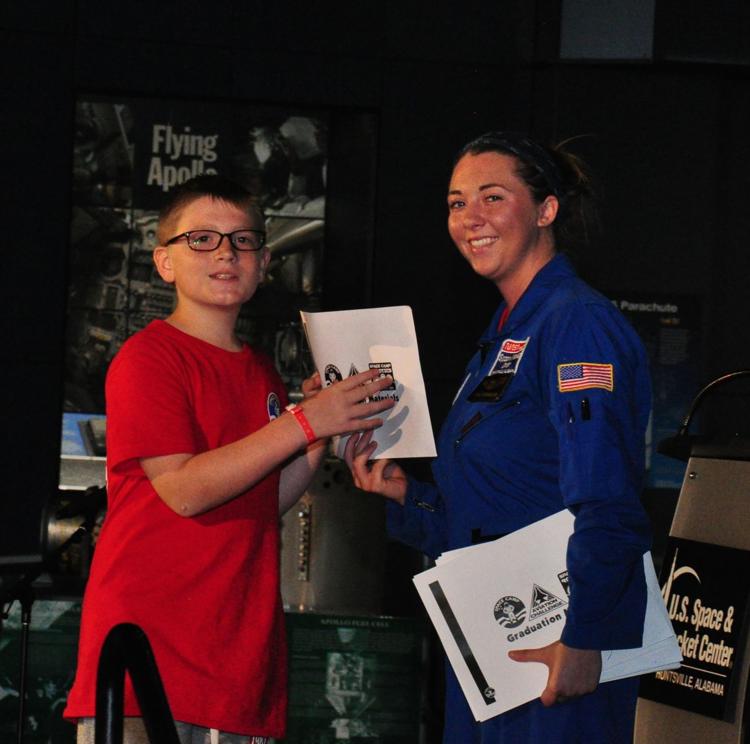 The U.S. Space and Rocket Center, the home of Space Camp, Space Camp Robotics, Aviation Challenge and the NASA Marshall Space Flight Center's Official Visitor Center, has graduated more than 750,000 student and teacher trainees since its inception in 1982.
With more missions out there for McNeil to complete, Marty said they'd probably send him back.
"He loves space, has always loved space. But, with him, he's dyslexic. This is the most logical step to get to that goal, learning more about NASA and hearing from the people involved in it," she said.