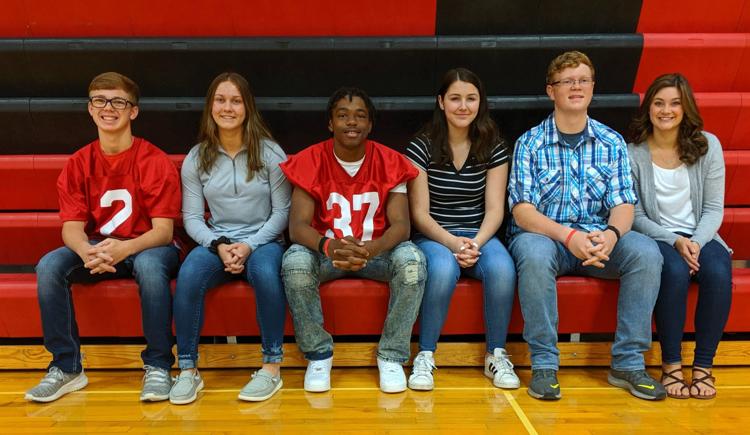 The halls of West Hancock High School are swelling with Eagle pride this week.
Homecoming festivities are underway throughout the district, and although the week officially kicked off Monday with special dress-up days, there are plenty of activities to which both students and community members can look forward to today through Friday night.
Homecoming week began with Powderpuff football on Sanger Field followed by He-man volleyball in the gym on Sunday afternoon.
This year's dress-up days are Monday – Fraternity Day, Tuesday – Hawaiian Tuesday, Wednesday - Farmer Day, Thursday - Class Color Day and Friday - Spirit Day.
Special Thursday night activities include the Homecoming Parade downtown, beginning at 6:30 p.m. followed by the coronation and pep rally at the corner of Main and Center Street.
At 7 p.m., on Friday, the homecoming court will be recognized during halftime of the football game. Following the game until 11:30 p.m. is the Homecoming Dance.
You have free articles remaining.
King and Queen Candidates and court members include: 
Freshmen Court: Rhett Eisenman, son of Kevin and Michelle Eisenman, and Shelby Goepel - daughter of Stacey and Kari Goepel.
Sophomore Court: Avonte Ward, son of Clarissa Selvie, and Peyton Clark, daughter of Rich and Erynn Clark.
Junior Court: Chance Eden, son of Keith and Deb Eden, and Shae Smith, daughter of Heather Smith and Ted Smith.
Queen candidates: Nora Clark, daughter of Melinda and Chris Clark; Madison Eisenman, daughter of Kevin and Michelle Eisenman; Ryleigh Hudspeth, daughter of Tina Hudspeth and Kerry Hudspeth; Cristina Mendoza, daughter of Rubin and Yolanda Mendoza; Katey Tegtmeyer, daughter of Brad and Kristy Tegtmeyer.
King candidates: Keifer Carlson, son of Dan and Lisa Carlson; Tanner Hagen, son of Cindy Reineke and Vance Hagen; Tate Hagen, son of Travis and Jami Hagen; Jayden Johanson, son of Grant and Joan Johanson; Chandler Redenius, son of Jason and Kim Redenius.
The West Hancock Eagles take on West Fork at 7:30 p.m. on Sanger Field.