The Hancock County District Fair was named a Blue Ribbon Fair, for 2019, by the Association of Iowa Fairs for the north central district, which consists of 19 fairs.
The fair board received the honor during the fall district meeting.
"We're very honored," fair manager Randy Hiscocks said. "We've been trying to get this for a few years, and…we were a little surprised this year."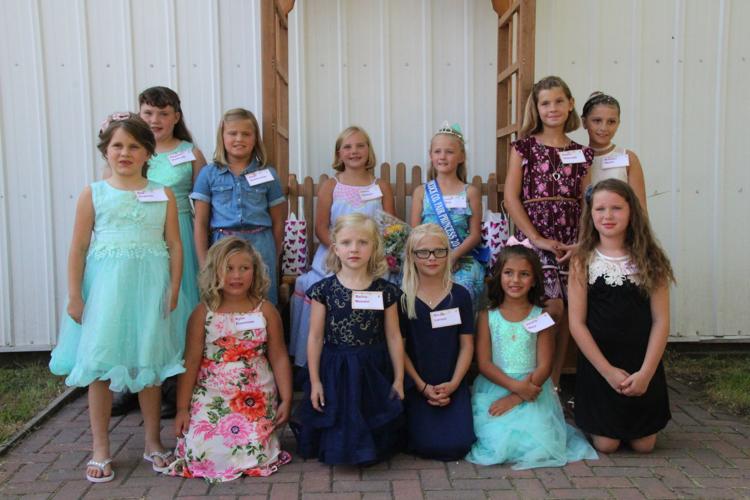 Hiscocks said there are certain criteria a fair has to meet to be considered a blue ribbon fair. Most of it is based on presentation, including signage and making sure the corrals are looking good.
"Our district officers come to our fair and look at it and see what we did. So, they picked us this year. We had reached our criteria," he said.
For the last few years, Hancock County's fair has been "under the microscope" by the officers, according to Hiscocks.
Hiscocks said the attendance at the Hancock County Fair has been growing for the last few years. This year, the fair had an increase of both participants and exhibits, with attendance up across the board.
Hiscocks said the fair board is always working to improve the fair. This year the board members did some different things to spruce up the fair, including painting projects and improving their free entertainment acts.
"That entertainment is free to the public, but it isn't really free to us, you know, but we keep looking at better acts all the time," he said.
Hiscocks said being named a blue ribbon fair would continue to push the fair board to keep improving from here on, since the last time they were named a blue ribbon fair was about a decade ago.
With the blue ribbon, the fair now has a good advertising campaign, according to Hiscocks.
"Next year when we start advertising or promoting our fair, [we can say] 'we're a blue ribbon fair, you know,' " he said. "We're a highlighted fair in the north central district. We can use that to our benefit. We've reached this goal and we've been highlighted."
Every year, the board tries to improve something with the fair, according to Hiscocks, and when looking for sponsors, they are always asked what they have new each year.
"We like to strive to have something new," he said. "It might not be something real big, but we always try to have something a little bit different or new for people to be able to come and see."
Hiscocks said the board isn't sure what direction they'll go for next year, but they do have some ideas churning.
"And if people have got any suggestions, we're always open to it," he said.
The Hancock County Fair will be given the blue ribbon award during the awards banquet in December, Hiscocks said.
Be the first to know
Get local news delivered to your inbox!