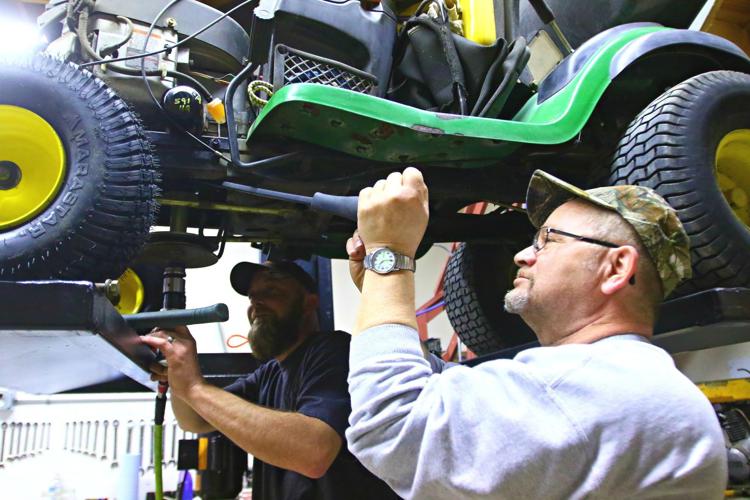 BRITT | Lawn mowers, weed trimmers and other lawn care equipment are slowly making their way out of storage this spring.
And that's meant an uptick in business for Dale Haugland and his son, Josh, who opened Haugland Repair, a small-engine service and sales shop, at 240 Seventh Ave. SE in Britt this January.
"The grass will start turning here in the next week, and then, we'll probably be busy," said Josh, 36.
Haugland Repair features a showroom lined with seasonal Gravely, Ariens and STIHL equipment and a full-service repair shop where Dale and Josh, with varied work histories, assess and fix "anything small-engine related," like lawn mowers, power washers and snowblowers.
Their wives LaRae Haugland and Meagan Haugland, respectively, handle customer service, inventory and bookkeeping.
Dale, 61, a Crystal Lake native who now resides in Britt, left Winnebago Industries in 2008 after 32 years. He worked at The Motor Hut in Camdenton, Missouri, until 2013 when he returned to Britt and worked at Smidley Manufacturing.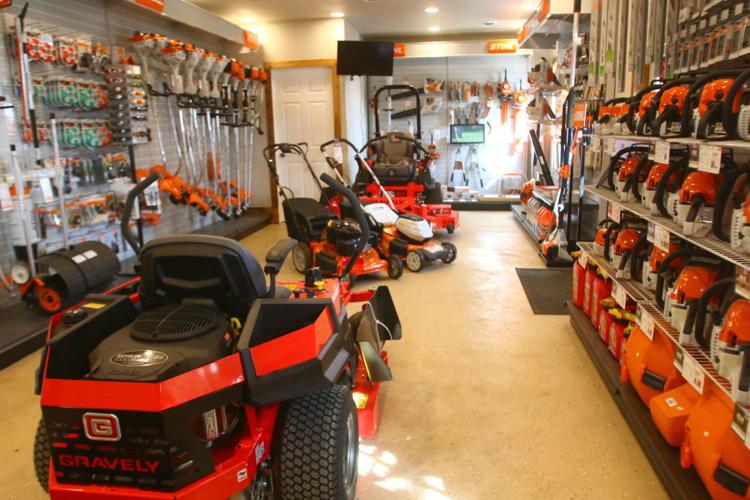 Josh, Dale's oldest son, graduated from Crystal Lake High School in 2001, attended Hawkeye Community College for an automotive degree and ran a shop near Lake of the Ozarks in Missouri for about 15 years before returning to the Britt area.
He worked at Miller & Sons Golf Cars for nearly four years and fixed small engines on the side for family and friends at his rural Britt home, but he and his father decided to open a business together when he became too busy while rebuilding a house.
"Britt's very good about supporting local businesses. They're very good about that," Josh said. "It's a good, little community, and we both kind of agreed there was a need for it."
The men purchased the property on the corner of Second Street Southeast and Seventh Avenue Southeast last spring and spent at least three months remodeling it.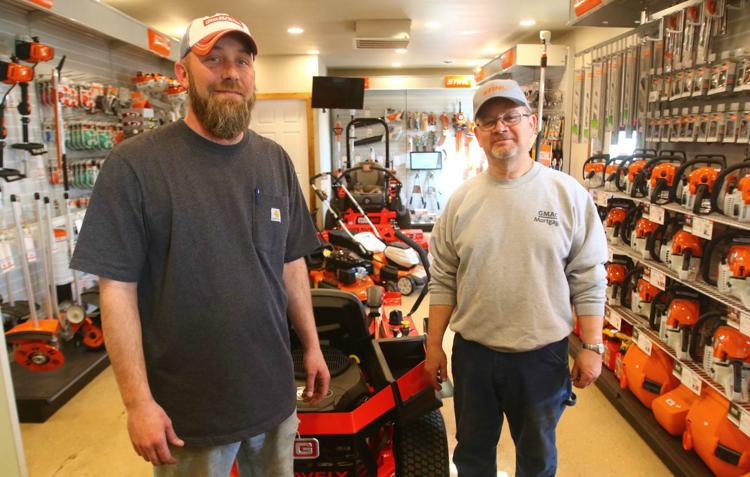 You have free articles remaining.
The building received a new roof, new siding and new windows as well as a fresh interior.
When Haugland Repair opened in January, Dale said they saw quite a few snowblowers, but now, they're starting to see more lawn equipment as area residents start thinking — and feeling — spring.
The men will pick up and deliver equipment within Britt for $10, and within the area based on a mileage formula.
"We do what we can, and if we can help them out, we do," Josh said.
He said Haugland Repair will also accept trades for lawn mowers this spring.
The Hauglands hope the business succeeds, so it can be kept in the family.
Josh and Meagan have three children Cameron, 10; Ryker, 8; and Harker, 4.
"Hopefully we can pass it down to them if everything goes well," he said.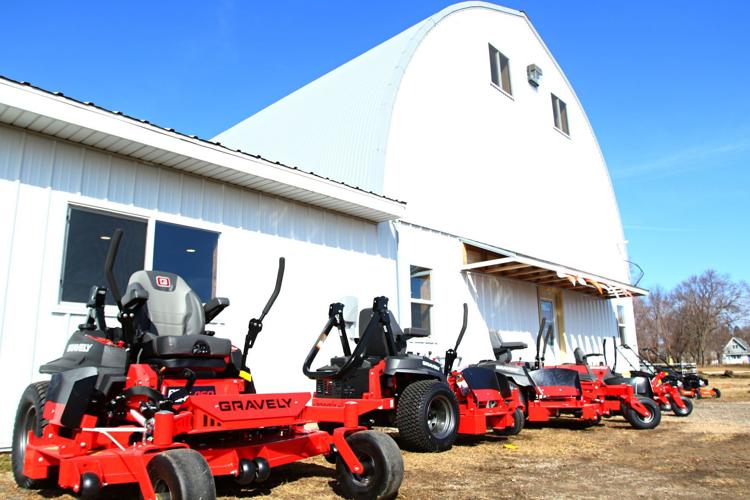 A grand opening will be held this summer when the weather clears up.
Haugland Repair is open during the spring and summer from 9 a.m. to 5 p.m. Tuesday, Thursday and Friday, from 9 a.m. to 7 p.m. Monday and Wednesday and by appointment Saturday.
For more information about Haugland Repair, visit www.hauglandrepair.com, follow its Facebook page or call 641-843-0300.