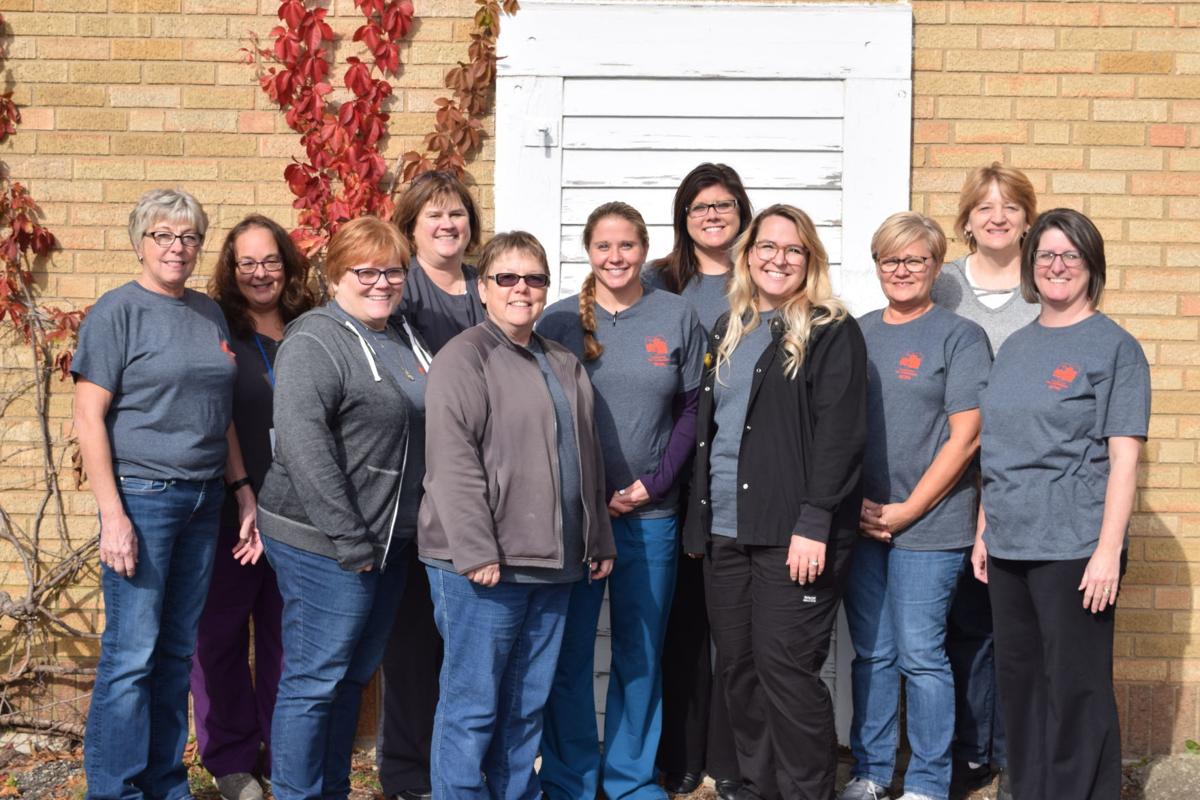 Hancock County Health System (HCHS) joins the rest the country to recognize November as National Home Care Month.
"It's a time when we all can join together to celebrate home care and all of the individuals who make it possible," said Laura Zwiefel, CEO of HCHS. "At HCHS we are especially fortunate to have a very dedicated team of caregivers and all our patients whose determined spirit of independence inspires us all."
At HCHS, home care is included within the department called HCHS Community Health.
Home care services include a range of medical, social, assistive and other services provided in an individual's home when a person needs follow‐up care after a hospital stay, an illness or an injury.
It is also for aging people who need just a little help staying in their homes.
"Home care services are appropriate whenever a person prefers to stay at home, or is homebound, but needs ongoing care," said Chelcee Schleuger, Director of HCHS Community Health.
Services of HCHS Community Health include:
Skilled home nursing care services can include assessments, teaching, managing acute and chronic conditions, IV therapy, drawing blood for lab tests, giving medicines by injection, caring for a wound or teaching about medication and treatments.
Home Care Aides who provide personal care services such as bathing, skin and hair care, foot care, therapeutic exercises. They also can help new parents with their skills through the Family Connections program.
Home Care can provide physical, occupational and speech therapy as well.
Assistive equipment is available to Hancock County residents free of charge through the Loan Closet, which is not a direct program of home health care, but is a huge benefit to people.
Items available in the Loan Closet include toilet risers, shower chairs, wheelchairs and commodes.
HCHS Community Health also offers the public service programs of immunizations, environmental health, prevention programs (such as tobacco cessation, work-injury prevention, safe communities), chronic disease management and disease investigation.
To contact, HCHS call 641-923-3676 or toll-free at 1-800-775-6180.
Be the first to know
Get local news delivered to your inbox!