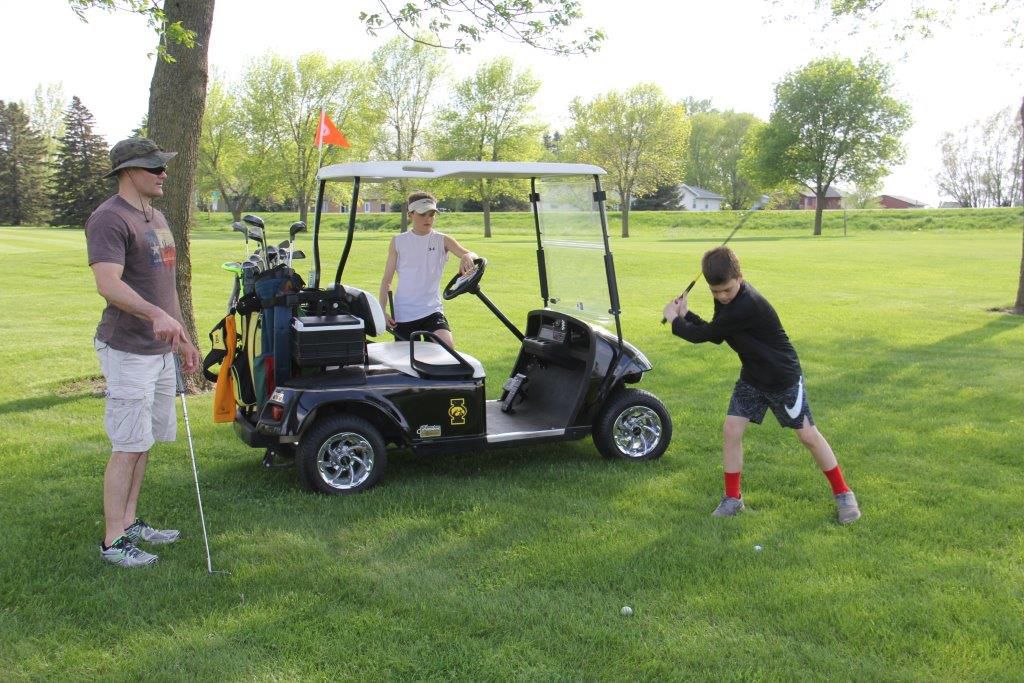 The Britt golf course is in dire need of financial assistance, to the tune of $5,000.
That was the picture presented by Britt Golf Course Vice-President Kolton Wagaman, during the Britt City Council meeting held on Tuesday, Nov. 19.
"We are struggling financially and have been for a while," Wagaman said. "We have made a lot of changes this past year. We were successful this year, but unfortunately, it does not make a dent in where we are financially.
"We are in quite a bit of debt and where it stands right now, we are not going to make it through winter."
Wagaman said different options had been considered, including a private showing of the golf course to an interested party, but nothing came of that meeting.
You have free articles remaining.
"We have exhausted our options," Wagaman said. "We have two requests - one is asking for consideration of $5,000 for bills to get us through to December."
Wagaman reviewed the golf course's financial obligations, including their $940 loan payment, all due in December. The current account balance shows only $963 in the account.
"Our second request is for consideration by the city of Britt to purchase the golf course," Wagaman said. "We did a lot of research and met with the Garner golf course, who went through a similar thing in 2013.
"At that time, the city (Garner) came into an agreement and bought the golf course. They have been successful and have been in the black every single year since."
He added if the city was willing and able, "we think we can make it work," Wagaman said. "We just want to start working toward this for the city. The golf course is a great thing for the city and it would be a shame for the city to lose it."
The City Council approved a loan of $5,000 for the golf course to help them through the winter and allow for more time for the council to further consider the possible purchase of the golf course.
Jesusa Christians is the Community Editor of the Forest City/Britt Summit-Tribune.