BRITT – For decades, Duncan Community Hall — and dancing — have brought Allan and Frances Doughan together.
And this year, the year in which they celebrate their 70th wedding anniversary, is no different.
"We love to dance," Allan said.
Waltz, foxtrot and polka are among their favorites.
The two, children of avid dancers, spent many evenings and weekends at area dance halls growing up.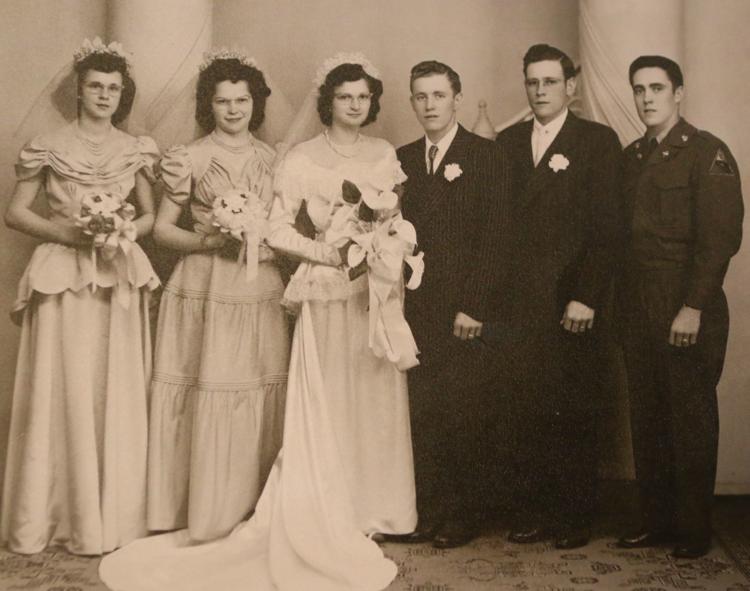 Allan, 89, one of seven children born to Ray and Marie Doughan, graduated from Corwith High School in 1946, while Frances, 87, the youngest of Adolf and Mary Ptacek's eight children, attended Britt High School for only two years because her parents didn't believe in high school.
They met as teens at the Britt Candy Kitchen, an ice cream place where all the young kids kind of hung out after high school.
"We'd go in there and he'd come in there with some other guys once in a while, and we got to visiting," Frances said.
In 1947, Allan asked Frances to go home with him after her sister's wedding dance at Duncan Community Hall, but instead of leaving with him, she went home with her sister who got married.
Their paths later crossed again uptown.
"She was chasing me," Allan said with a smile.
The couple married on April 19, 1949, at St. Wenceslaus Catholic Church in Duncan. Their reception was held at Forester Hotel in Forest City, and their dance took place in Klemme.
Allan and Frances moved onto the Doughan family farm south of Britt, where they resided in a two-bedroom wash house.
"My parents lived in the big house," he said. "We lived in the shack."
The couple raised their eight children, Diane, Dwight, Duane, Danny, Debbie, Douglas, Dean and Darla, in the wash house.
Allan farmed while Frances cared for the children.
You have free articles remaining.
"They all turned out real good, every one of them," Allan said.
The couple moved into Allan's childhood home when his parents relocated, and they resided there until they moved to Britt in 1994.
Allan and Frances' children are live within a 20-mile radius, with the exception of their son, Dean, who died in December 2017.
The couple has 23 grandchildren and 35 great grandchildren.
All their children, grandchildren and several great grandchildren attended Britt-West Hancock High School.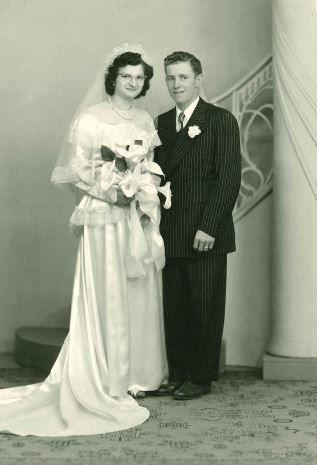 When asked what the secret to a long-lasting marriage is, Frances said, "I guess we just get along."
"Whatever the other person wants to do, go along with it," he said. "It may not always be right, but you still gotta go along with the other person."
The couple also laughs a lot and makes up after they fight.
The Doughans will celebrate their wedding anniversary with a reception and dance from 1 to 5 p.m. Saturday, April 27, at Duncan Community Hall. A lunch will be available during the dance.
The Malek's Fishermen Band, a Midwest polka band, will play a wide range of dance music, including polkas, waltzes and two-step as well as big band, country and other dance-hall favorites.
"They're great," Frances said.
The band has played at all their anniversary dances, including their 25th and 50th, so the Doughans are able to share their love for dance with their children, grandchildren and great grandchildren.
Those unable to attend are invited to send cards to 816 Second St. SW Britt, IA 50423.
You've been together how long? North Iowa anniversaries in Celebrations for 2019
Aird 50th Anniversary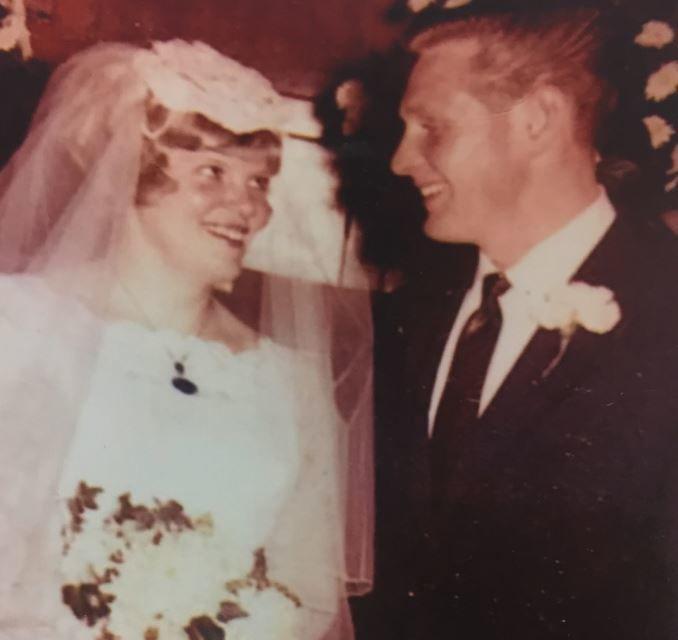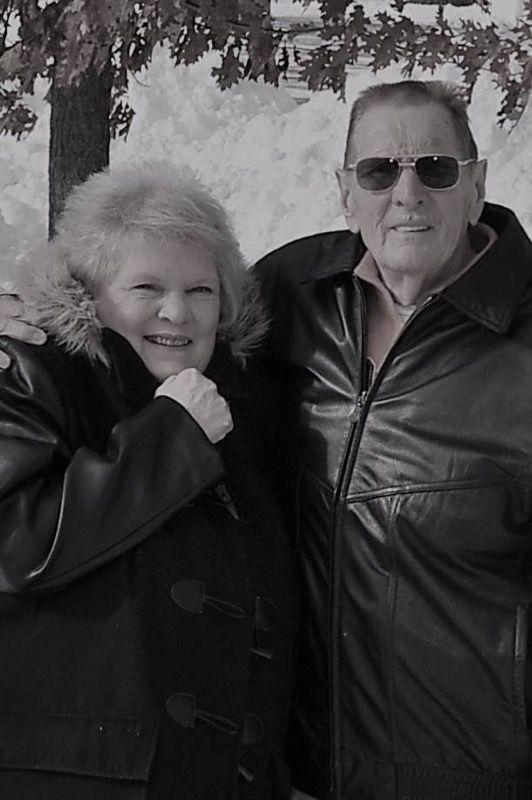 Al Aird and Colleen (Roberts) Aird will be celebrating their 50th wedding anniversary with a card shower. They were married February 22, 1969, at the United Methodist Church in Floyd, Iowa, during the blizzard of '69.
The couple has 3 children, Aaron (Sandy) Aird of Charles City, Angela Aird of Minneapolis, MN, and Anne Nelson of Gilroy, CA. They have 8 grandchildren, Justin and Matt Nelson, Holly Caspers, Hannah and Jacob Day, Aliza Vanek, and Arturo and Umberto Aird-Williams.
Cards and congrats can be sent to them at 2623 210th St, Charles City, IA 50616. They are planning a trip at a later date.
Ballhagen, 63 Years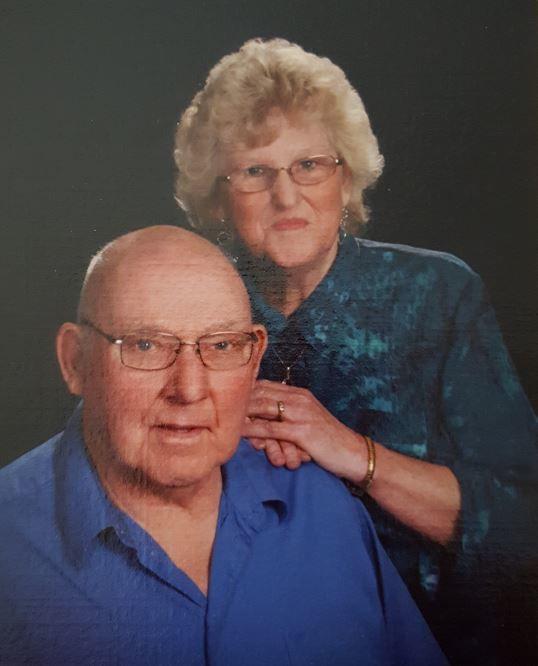 Duane Ballhagen and Shirley Arndt Ballhagen of Rockwell, IA, were married March 11, 1956. They will celebrate their 63rd anniversary with a family dinner. The couple's children and their spouses are Terri Ballhagen, Sheffield, IA; Connie Strong, Destin, FL; Will Ballhagen, deceased; and Peggi (Dave) Meyer, Latimer, IA. They have 7 grandchildren, 12 great-grandchildren and 2 great-great-grandchildren. Cards may be sent to 302 Monroe St East, Rockwell, IA 50469.
Colby, 60 years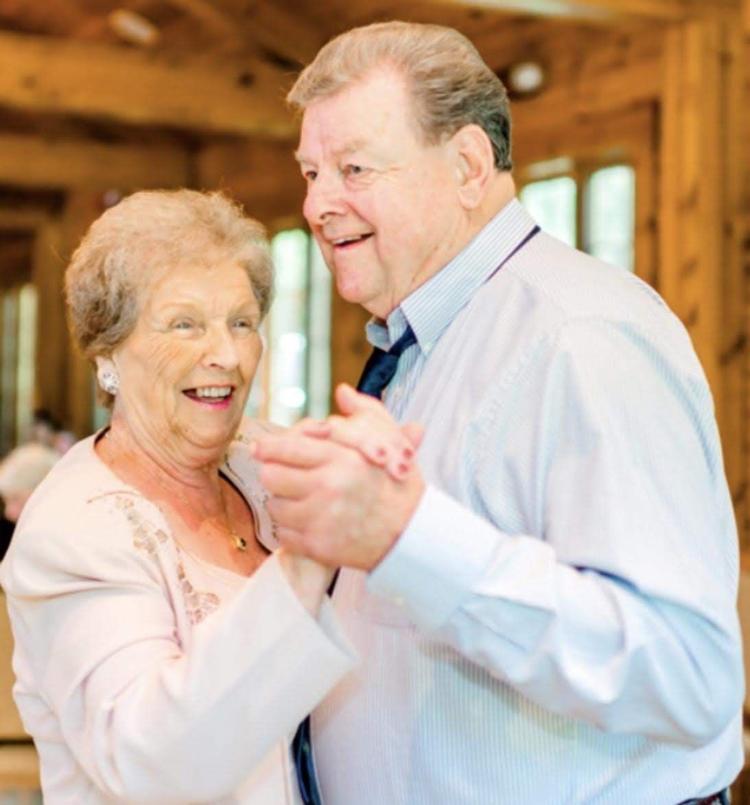 Jack Colby and Kay (Read) Colby of Mason City, IA, were married January 10, 1959, at Grace Baptist Church in Mason City. They will celebrate their 60th anniversary with family. The couple's children and their spouses are Julie (Keith) Kruger, Barbara (Tom) Hovland, and Cindy (Mark) Merkel. They have 7 grandchildren and 5 great-grandchildren.
Helgeson, 50 Years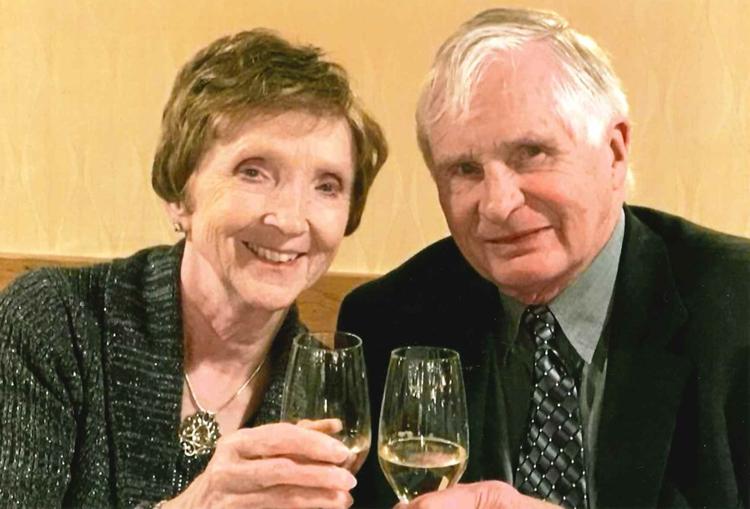 Jim Helgeson and Gloria (Adams) Helgeson of Kensett, IA, were married January 25, 1969, at Elk Creek Lutheran Church in Kensett, IA. The couple celebrated their 50th anniversary with a Caribbean Cruise with their family in December. The couple's family includes Michelle and Troy Conroy of Algonquin, IL -Seth and Jadon; and Todd and Kim Helgeson of Kalamazoo, MI -Tyler and Kate. They have 4 grandchildren.
Linnevold, 50 years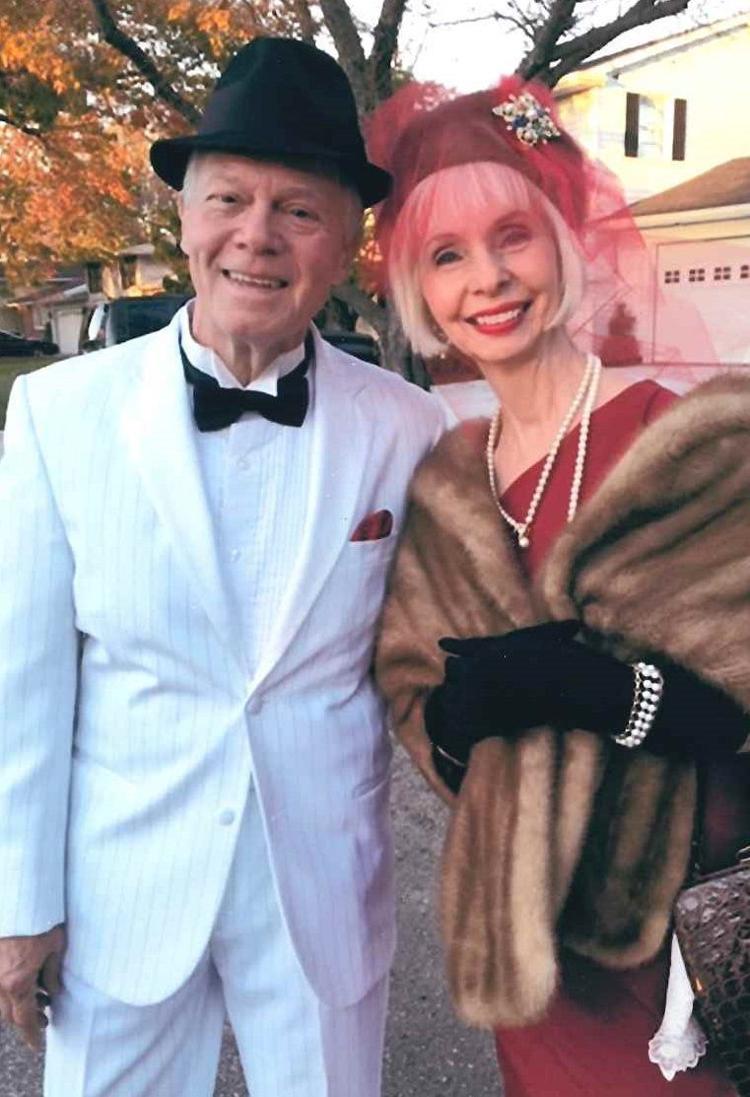 Gordon and Paula Linnevold are celebrating their 50th wedding anniversary on January 26th. The couple recently returned from a train trip on the Orient Express and expect to celebrate with a family and friends party in July when the weather is above zero. The couple are the parents of Wendy Linnevold, and Robin (Ryan) Frost. The happy couple sends an anniversary shout out to their cat, Apple, and family members Helen, Vonnie, Becky, Bob, Gary, Patsy, Kevin, Nichole, Murray, Krista, Robin Patrick, Lynne, Silas, Vicki, Tenzin, Bodhi, Elodie, Nicki, Tom, Grey, Kaylee, Cindy (and thems), Kirk, Dana, Race, Aria, Yvonne, Bob, Brenda, Adam, Leigh, Jean, Karl, Russ and Diana, friends and co-workers at Oakwood Care Center, and Turning Leaf Counseling. We can't believe we made it!
Mechem, 50 Years
Raymond Mechem and Mary (Otis) Mechem of Mason City, IA, were married December 28, 1968 in Forest City, IA, at St. James Catholic Church. The couple will celebrate their 50th wedding anniversary with a family dinner and family trip to Lake of the Ozarks. Cards and wishes may be sent to them at 518 S Monroe Court, Mason City, IA 50401. No gifts please.
The couple's children and their spouses, along with grandchildren are: Malinda (Basil) Weaver of Villa Park, IL – Owen and Jack; Dr. Sarah Mechem of Mason City, IA; Allison (Matthew) Feuerborn of Hutchinson, MN – Charlie, Adalyn, anad Elizabeth; and Nancy (Joshua) Sturges of Nora Springs, IA – Henrik and Rory.
Schroeder, 50 years
David Schroeder and Terri (Cramer) Schroeder of Ventura, IA, were married January 25, 1969, at Vernon Lutheran Church, rural Dows, IA. The couple has two children, Michael (Julie) Schroeder of Illinois, and Andi (Damien) DeLozier of Missouri. They have five grandchildren: Britain, Brannon, and Brenna Schroeder, and Boone and Sailor DeLozier. A celebration with family and friends will be held at a later date.