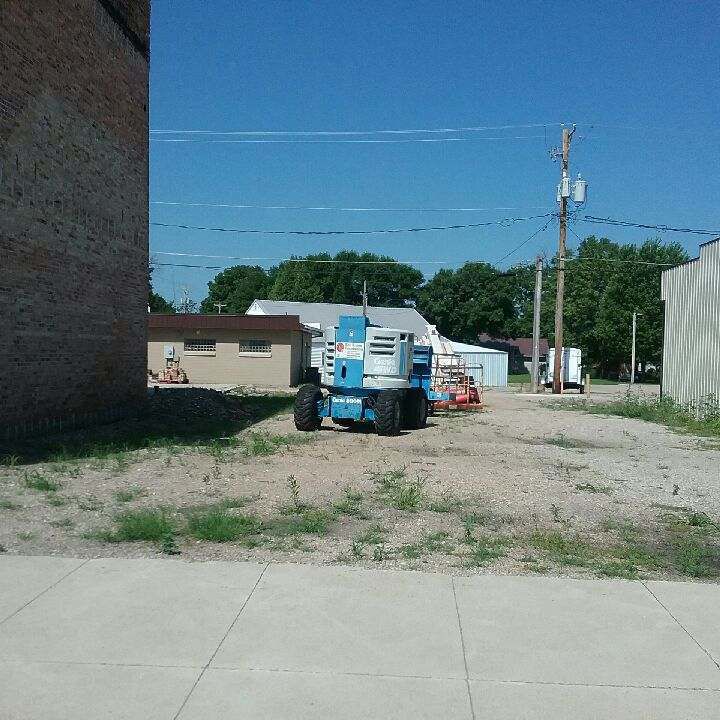 Having accepted Jared Wingert's bid of $5,000 for the lot on Main Avenue, just north of the old bank building, the Britt City Council moved forward in the process of selling him the lot.
The action was taken during the council's Tuesday, Oct. 1 meeting.
To continue the process, the Council had to approve a resolution acknowledging the offer to buy the lot and to set a public hearing date to vacate and sell the lot on Main Ave.
The public hearing will be held at 7 p.m. on Tuesday, Oct. 15, during the council's next regular meeting.
Mayor Ryan Arndorfer said if someone else wants to put in their own bid on the lot, they can do so until the end of the public hearing.
Arndorfer said because the city did not actually have the lot listed for sale, anyone can make an offer if they so desire.
"At that time, we can choose to stick with the offer we have or we can choose to go with a different offer, even at the public hearing that night," he said.
In his verbal bid, Wingert, owner of Mojo Productions, said he would turn the lot into a public eating area with picnic tables and a little park for people to have some sort of Main Avenue dining.
"It's Main Street dining, pretty much," city administrator Debra Sawyer said. "I mean, it would be set up to have picnic tables, people – he can do whatever, you know, he wants to do a bunch of little events there."
Sawyer said other communities have sidewalk dining tables, but that doesn't really offer much with just two little tables against the buildings.
"And in the spring and the fall, it's nice to just take your food, sit outside and kind of decompress," she said.
Though Wingert said he will be turning it into a picnic area, Arndorfer said he would also be willing to sell it to someone else if they want to build a business there.
"I agree with the sentiment that if someone wanted to build a business there, they could, but we also find lots in a commercial park, and in all honesty, I think if someone really wanted to Jared would be willing to sell the lot anyways," Arndorfer said.
Arndorfer said the council didn't want to hold onto it, since they are paying property taxes on the empty lot each year. Granted, it's only about $100 in property taxes for that one lot, but with all the other empty lots the city owns and pays taxes on, it all adds up, he said.
"We just pay it on a lot of little lots like that," he said. "We have one across the street that we pay it on. We have little lots all over town, and then the commercial park and then Sunset Ridge that we're paying property tax on also."
Be the first to know
Get local news delivered to your inbox!