With four new members, the Britt Chamber of Commerce now has 103 members and 10 volunteer board members and they have been working to bring together the community and businesses through a variety of events.
"Our mission of the Britt Chamber is to help support and promote our small community by showing what we have to offer," Chamber secretary Amy Madson said.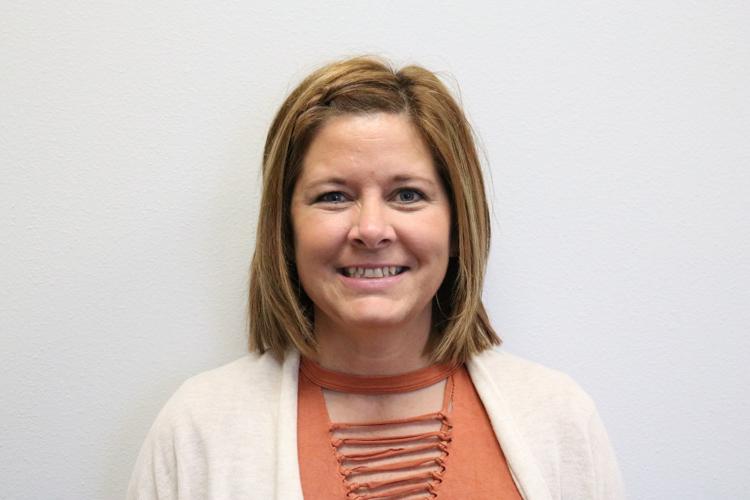 Madson said the Chamber can't promote an event if the organization hosting it is not a member of the Chamber.
"This is where it's beneficial for the member or the business to join because there're perks for you," she said.
The membership money is used to help improve things in the area, such as getting flower pots along Main Street, donate to causes and put on some events, Madson said.
This year, the Britt Chamber is partnering with Mojo Productions, owned by Jared and Kate Wingert, on the Britt Car, Truck, Bike, Tractor Night Cruise, which will be held the third Wednesday in July, August and September.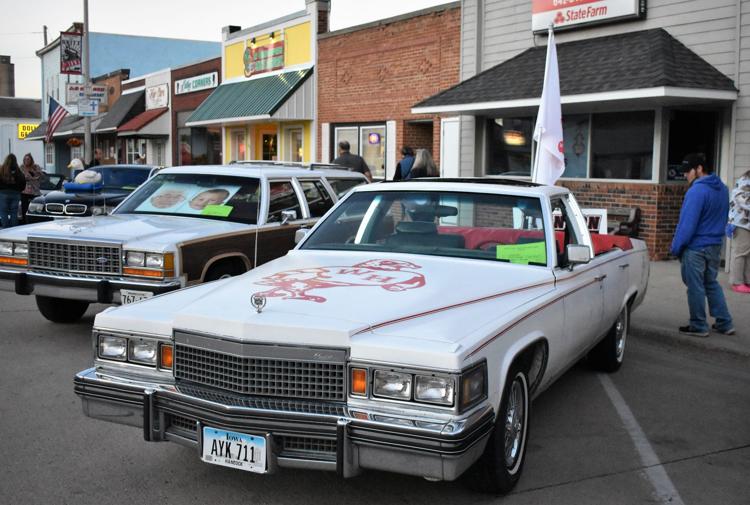 "These people come into town and it's free, you don't have to have an entry fee, they come down Main Street and they park their rigs and they block it off, and it's basically an open road for just entertainment," Madson said.
Wingert went by several businesses and organizations asking for donations to put on the event, and Madson said the Britt Chamber donated $900, $300 for each night, and Wingert told her he had the inflatables paid for as of May 14.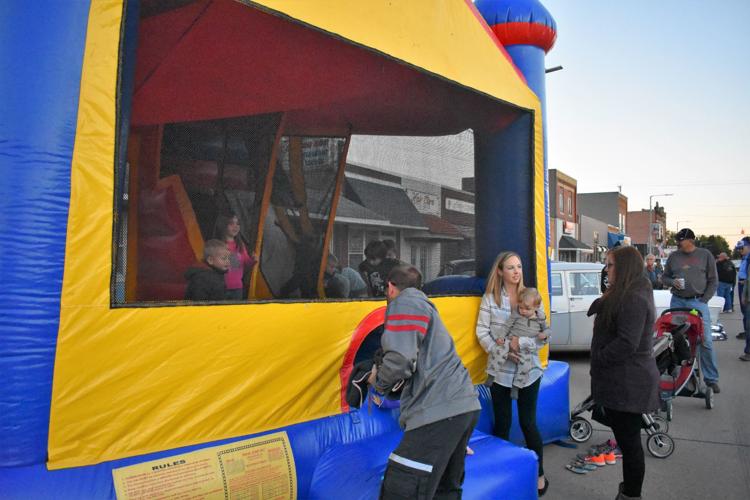 Another way the Chamber has been working to connect with the community is by giving businesses and organizations that host the Chamber After Hours $50 back as an incentive for them to host the event.
"It does take money to put one on," Madson said.
The Traveling Chamber Charlie Doll travels around the area around the time of Hobo Days, getting dropped off at Britt businesses, which then enter a drawing to win Britt Bucks, a sort of gift certificate that can be used at businesses in Britt that are members of the Britt Chamber.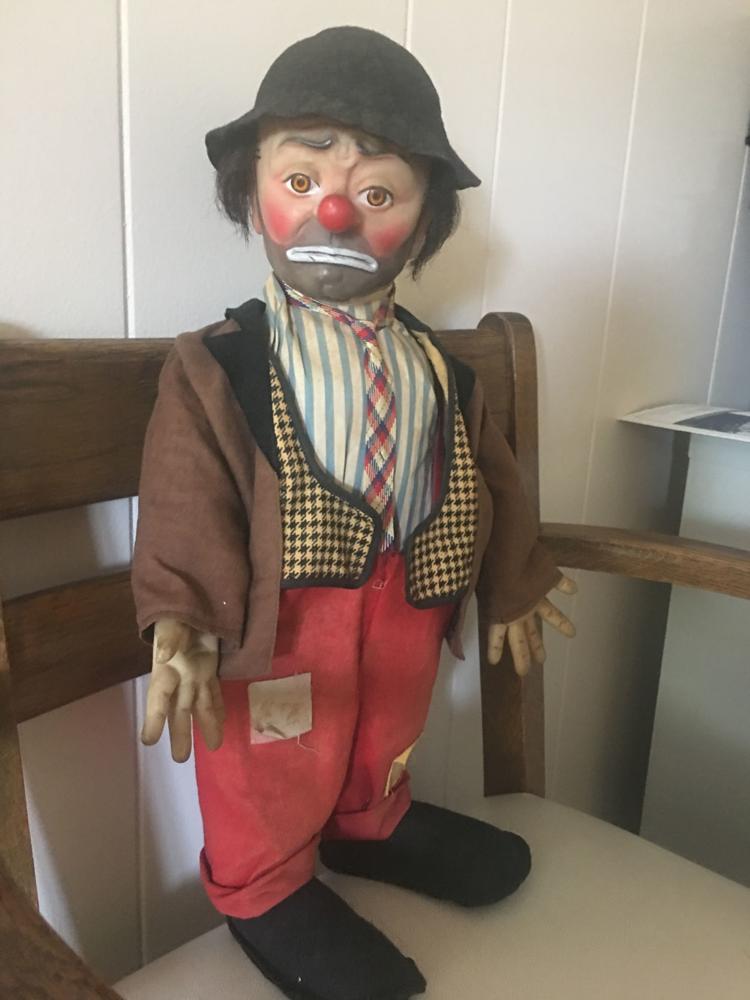 Flowers on Main Street is the new project for the Britt Chamber. The project was started two years ago, but they have not found the right solution yet.
"What [Clear Lake's and Garner's] main streets look like once the flowers start blooming, they have these hanging pots that go up and down Main Street, and Clear Lake and Garner are kind of key, where that's what we want our town to look like, so that's what we've been using as examples," Madson said.
Madson said they are hoping to have Britt's hanging pots up before Memorial Day.
You have free articles remaining.
"They'll be very pretty, and they have to be these big balls of color so they'll represent the street very well," she said.
During the past couple years when they tried it, the Chamber had the businesses water the flowers that were in front of their building, but not all businesses watered the flowers the same way so it didn't quite work out, Madson said.
This year, the two women who own Mary Jo's Hobo House will take the time to water each flower pot down the street, according to Madson.
"It's kind of a trade-out with them," she said. "So they didn't have to pay a fee this year; this is what they're doing for us."
Madson said in projects like this she really sees the businesses come together to improve the city.
"Sometimes you don't always get the avid members that want to be really actually contributing other than paying their dues, so all of our events that we hold are, those people are able to work," she said. "We will take them because we're all volunteers."
The Chamber is also working on improvements to Centennial Park, replacing the scoreboard two years ago because the original scoreboard was two students writing the scores on dry erase boards, which become less effective and more difficult to read over time.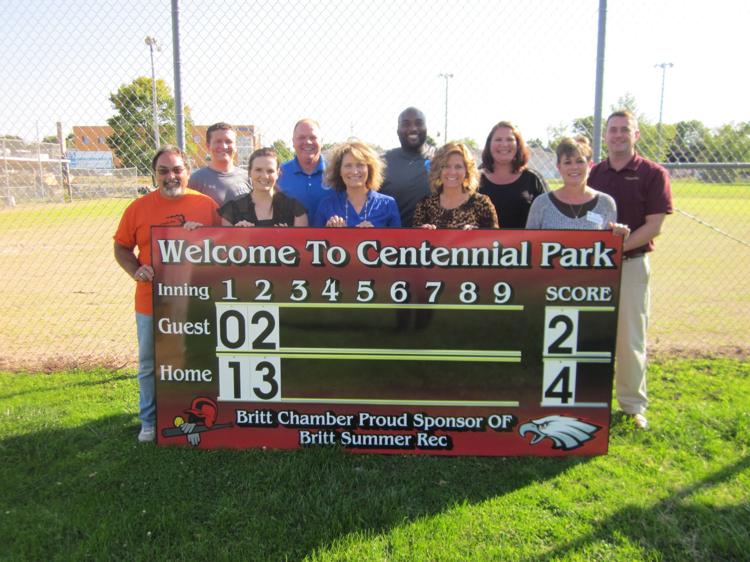 "Just our little marks on the town as we go," she said.
Each year, the Chamber also puts on around 15 events, including the Chili Cookoff, free outdoor movie in the pool park, Harvest Hoedown, Frozen Frolic and Homecoming Dress Up Days.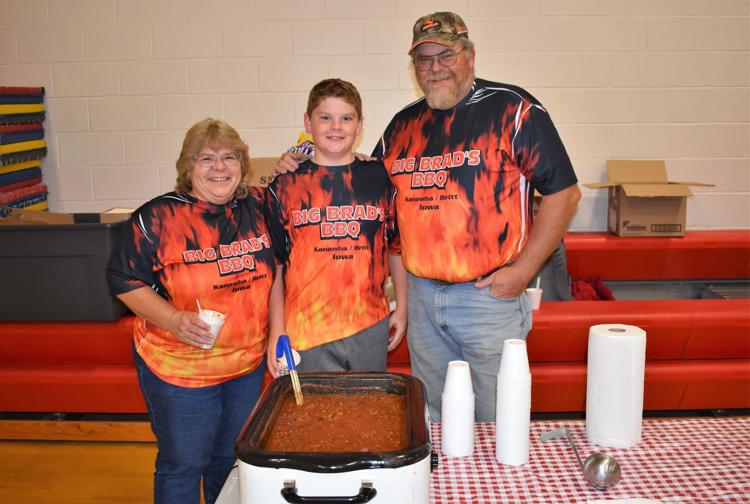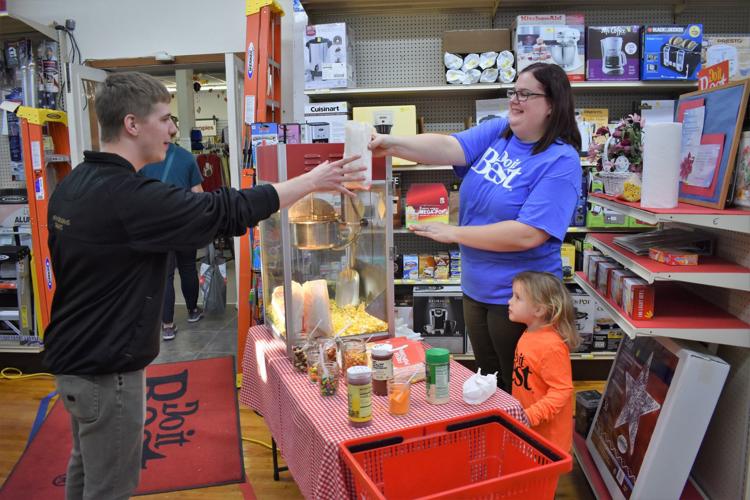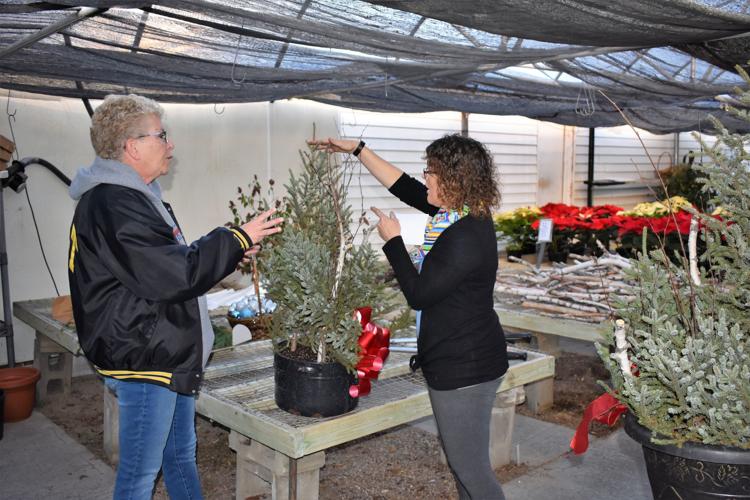 "We are all volunteers and put in a lot of time and consideration when planning our events," Madson said. "Our events are usually well-attended by the community and we are always willing to hear suggestions of how to run the events we put on."
The Chamber lists the events they hold on the city page and their Facebook page. They can be reached at brittchamber@gmail.com or P.O. Box 63, Britt, Iowa, 50423.
"At this time, our Chamber is thriving with businesses and interest," Madson said. "We are very grateful for all our members and our community."