BRITT | In trying to determine the top news stories in the area for 2018, we turned to the stories receiving the most views on the Britt News-Tribune website.
The following are excerpts from the top stories, which we, the Britt News-Tribune staff, believe best represent "The year that was 2018 in the Britt area."
A few of the stories have a brief follow-up since first being published.
1. First Car, Truck and Bike Night Cruise brings Britt to life
Main Street came alive in Britt during the first Car, Truck and Bike Night Cruise on July 18.
Dozens of classic automobiles and motorcycles lined Main Avenue North from First Street North to First Street South, while more than 100 area residents enjoyed food, live entertainment, vendors, games and other activities, like the North Iowa Youth Center inflatables, as well as patronized local businesses that stayed open for the event.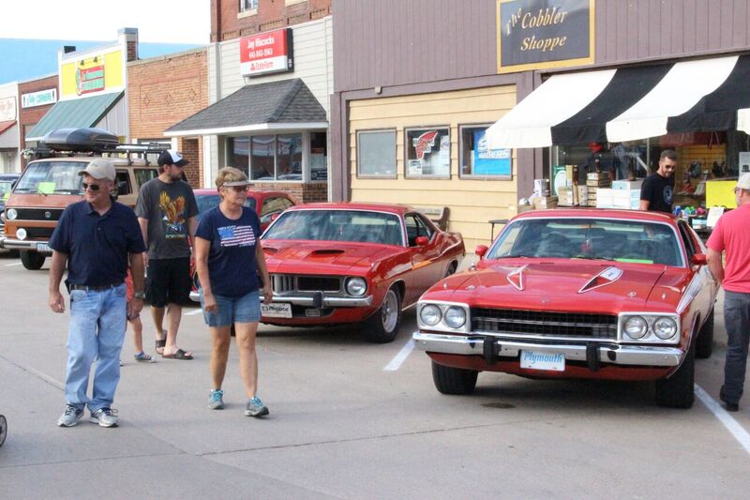 The event, which was organized by classic automobile and motorcycle enthusiasts Jared Wingert, Spencer Gear and Mark Gjerde, Main Avenue was reopened and those with cars, trucks and motorcycles were encouraged to "cruise the loop."
The event was held in August and September, as well, with similar crowds.
The Car, Truck and Bike Night Cruise will return in 2019 the third Wednesday of July, August and September with the addition of tractors.
2. Ron Eisenman Cook Off has another successful year
The Grillin' and Chillin' event, which featured the Ron Eisenman Cook Off and a performance from the Kraft Brothers, took place on Saturday, Sept. 22, at City Park.
The free event kicked off with the barbecue competition, which is in its sixth year as a competition and its fourth as a memorial event for Ron Eisenman, who died in a grain bin accident in 2014.
The participants competed in two divisions. The first was the open division that required the cooking of any dish featuring pork, and the second was for pork loin, which was donated by the Hancock County Pork Producers.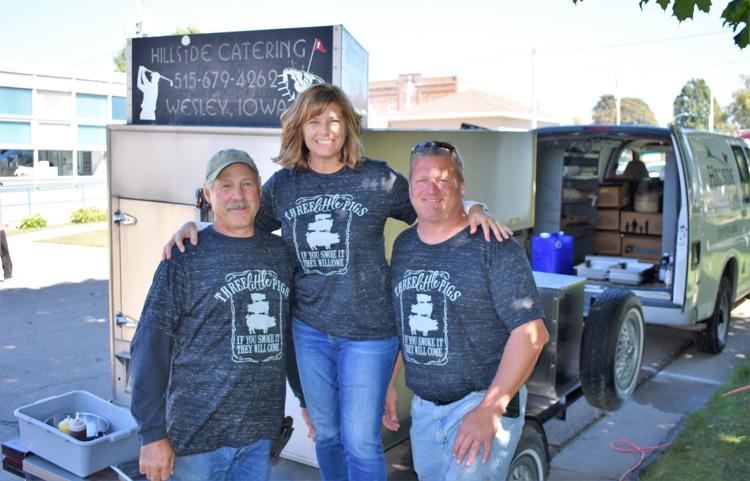 The competitor who received the highest combined score between the two divisions was the event's grand prize winner, a Weber grill.
Individuals sampling the barbecue had the opportunity to select a People's Choice Award recipient based on the food they liked best. The winner earned a free entry into next year's competition.
The Kraft Brothers, sponsored by the Britt Chamber of Commerce, performed.
The 2019 Chillin' and Grillin' event will take place Saturday, Sept. 28, back at City Park.
3. Britt police chief, councilman resign
After the Britt City Council's most recent meeting, it's looking to fill two city positions: one for the police chief and another for a councilman.
On Tuesday, Sept. 25, the council accepted the resignations of Police Chief Dan Cummings and Councilman Bryan Aitchison during its meeting after their letters of resignation – both dated Sept. 25 – were added to the council packet after they were received earlier in the day.
Cummings, who was hired as police chief in August 2015, included no explanation for his departure in his letter that simply stated he was submitting his two-week notice to terminate his employment on Oct. 15.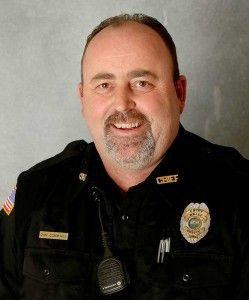 Tyler Harmon, who is the department's K-9 handler, was appointed acting police chief until Patrolman Mark Anderson was promoted in November.
Anderson, who joined the Britt Police Department in September 2017, grew up in Kanawha and graduated from West Hancock High School in 2004.
Since October, the police department has hired two new officers: Tyler Holbrook, a former Webster County jailer, and Joshua Williams, a former security guard in Waukee. Its first K-9, Kovu, also joined the department.
Aitchison, who was re-elected to the city council in 2015 after previously serving on the council for more than five years, said he's resigning for personal reasons that have not allowed him to "give 100 percent" to the city he loves.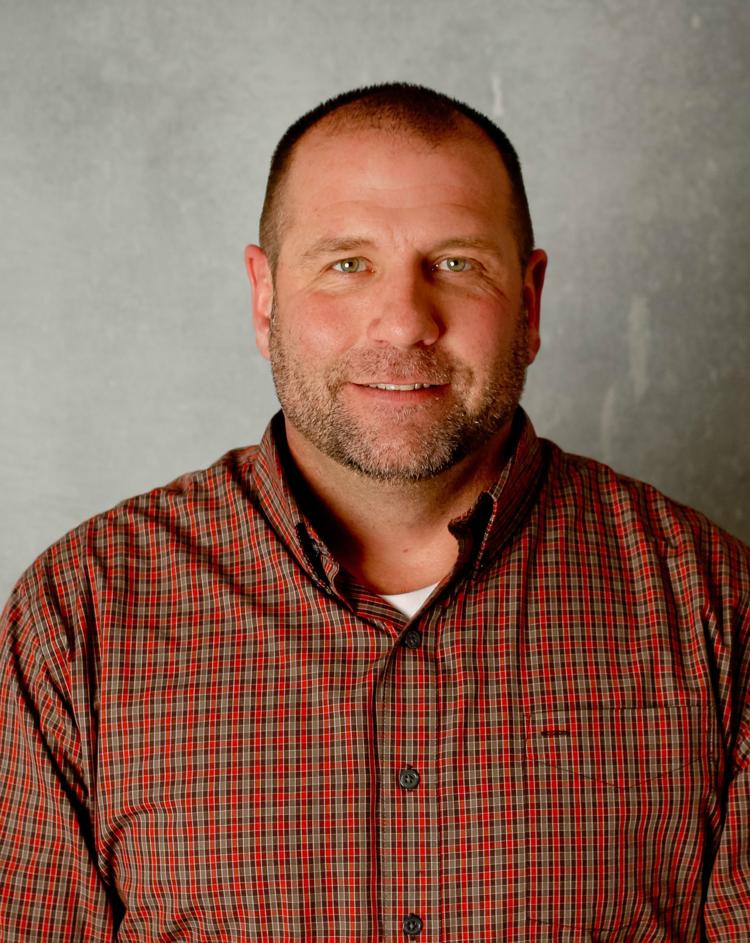 The city council unanimously appointed former councilman Dwight Leerar in October to complete Aitchison's term, which expires in December 2019.
4. 'The best of us': North Iowans gather in Britt to honor, remember fallen heroes
More than 100 people dotted Main Avenue in Britt Saturday morning during a program organized to honor and remember the men and women in the U.S. military who died while deployed in The War on Terror since 9/11.
Their military and personal photos — more than 5,000 — adorned 93 full-color, double-sided banners comprising the National Remembering Our Fallen Memorial that neatly lined Main Avenue from First Street Southwest to Second Street Southwest.
The memorial, which honors military men and women who died from an accident, attack or job-related injury while serving active duty stateside or overseas as well as those who succumbed to post-traumatic stress disorder after serving in combat, including 100 from Iowa, arrived in Britt Thursday afternoon with an escort of more than 60 motorcycle riders, the Iowa State Patrol and Britt fire and police departments. It was on display until 6 p.m. Sunday.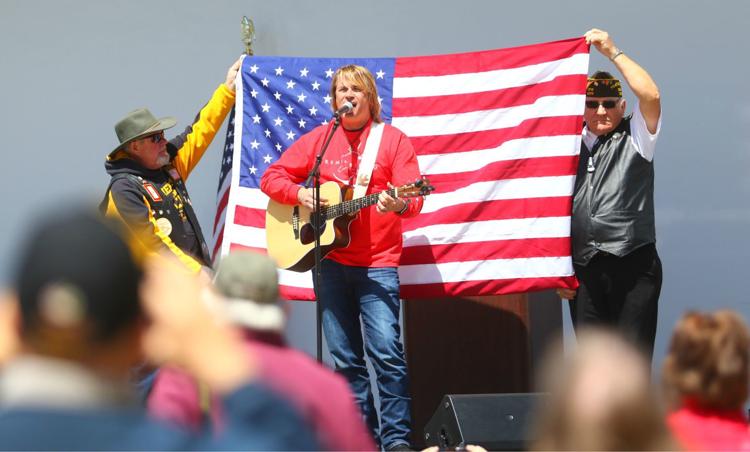 Jerry Christensen, a Vietnam War veteran and member of the Britt American Legion and VFW posts, led the effort to bring the Remembering Our Fallen Memorial to Britt, so North Iowa residents had the opportunity to pay their respects.
Local businesses, organizations and individuals donated their time, money and resources to host the memorial for nearly four days.
Since the first memorial was unveiled, 18 state-specific ones were created to travel within their respective state, including Iowa. The national traveling display, and the one that came to Britt, was revealed in Lincoln, Nebraska, in September. It's since traveled to New York, Wyoming, California and other states.
5. Pretty Paws: Wesley native grows animal grooming, boarding business in new location
As a child, Hannah Harmon never thought her love for animals would become her career, but that's exactly what it became.
Harmon started Hannah's Furry Friends, a "fun little side job," on the family farm in Wesley in 2009, when she was a high school sophomore, by boarding the dogs of family and friends in a small shed with three kennels her father set up for her.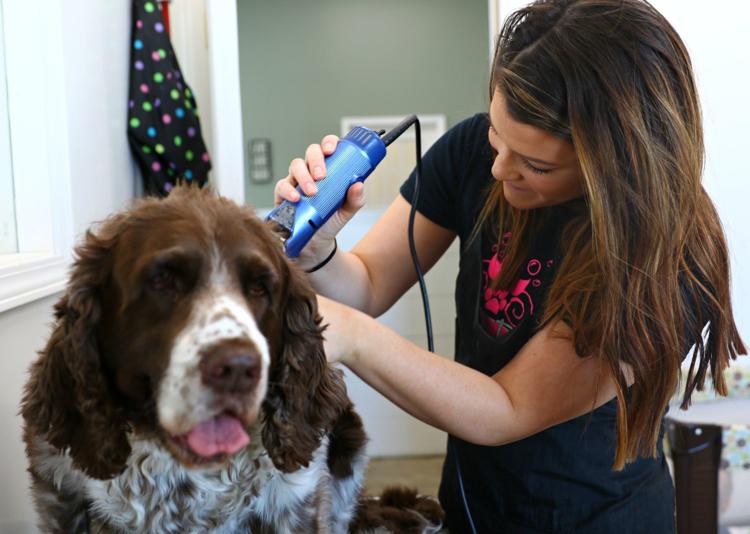 As a high school senior who was homeschooled, Harmon took online courses through Animal Behavior College and completed two internships, one in Humboldt and another in Gilmore City, to earn a degree in grooming the summer after graduating in 2012.
In 2013, Harmon expanded her business, renamed Pretty Paws, into a mobile trailer featuring eight kennels and grooming space on the family farm.
The trailer and the shed moved to the business's current location at 530 225th St., an acreage about 5 miles west of Britt, after she married her husband, Tyler, in 2015.
So, Harmon decided to turn a 40-by-60 machine shed on the acreage into her animal boarding and grooming business.
After refinishing the tin exterior, installing in-floor heat and completing other improvements, she moved her business to the renovated building in November 2017.
Harmon's business features a play pen, grooming room, laundry room, puppy room, cat boarding room and food preparation room in the front half of the building and the back half of the building is reserved for boarding animals and a large fenced yard.
6. Federal flood aid includes funds for public property damage but not private
Winnebago and Hancock are among the 30 Iowa counties declared a major disaster area by President Donald Trump on Aug. 20 due to severe storms and flooding earlier this summer.
This means public assistance funding is available to rebuild damaged infrastructure such as roads and bridges and to pay for emergency services during storms and debris removal afterward.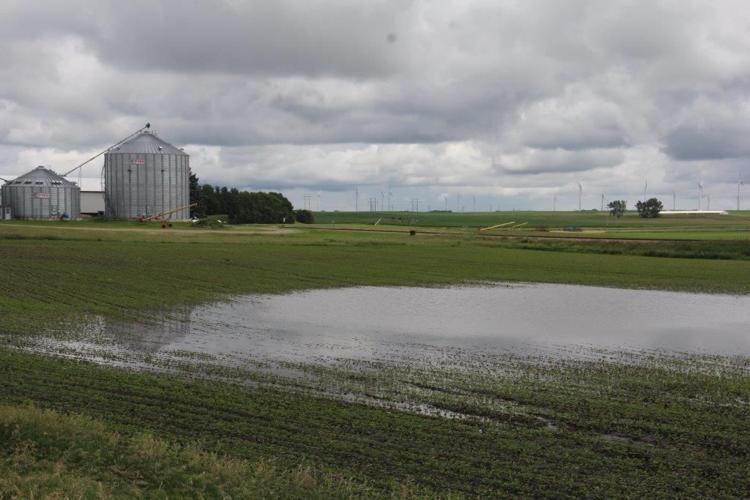 Hancock and Winnebago counties' expenses totaled more than $20,000 each in large part due to pump hours, equipment hours and labor hours, said Andy Buffington, emergency management coordinator for both counties.
Gov. Kim Reynolds declared Winnebago and Hancock counties as state disaster areas on June 25, the day after torrential rain hit the area and caused the flooding.
This activated the Iowa Individual Assistance Grant Program, which provides grants of up to $5,000 to qualifying residents to help pay for home or car repairs, replacing clothing or food and temporary housing expenses.
Reynolds sent a letter to Trump in July requesting a federal disaster declaration for 30 Iowa counties where significant damage of at least $16 million was sustained from severe storms and flooding from June 6 to July 2.
On Aug. 1, Reynolds requested the federal Individual Assistance Program be made available to disaster-affected residents and businesses in Winnebago, Buchanan, Dickinson and Polk counties.
The federal government denied Reynolds' request for Individual Assistance Funding stating the impact to individuals and households in the four counties from June 6 to July 7 was not of such severity and magnitude to warrant the designation. She plans to appeal the decision.
7. Warm welcome: Britt native receives 'overwhelming' support after opening bar and grill
Eric Cox never imagined the warm welcome he'd receive from opening a restaurant in his hometown.
He opened Britt Bar & Grill, 130 Main Ave. N., on Monday, April 2, and within a two-hour evening rush, he — with the help of family and friends — cooked more than 70 suppers and ran out of food.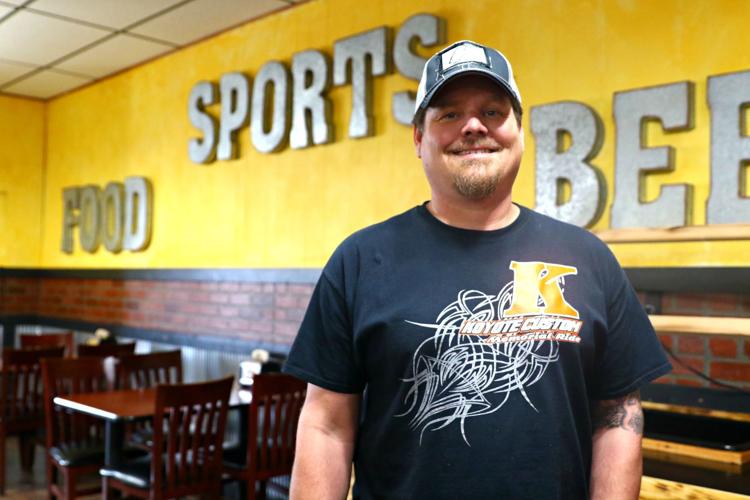 The evening — although chaotic — affirmed the decision Cox made this winter to leave his nearly 12-year career as a physical therapy assistant at Iowa Specialty Hospital in Clarion and pursue an idea he had batted around for about a decade.
Three months ago, his idea to purchase the Red Rooster and turn it into a bar and grill gained traction after his wife, Stacy, and some friends challenged him to take action or stop talking about it.
Cox closed on the property on Friday, March 30, and he and his family spent the weekend cleaning, redecorating and rearranging for opening day.
Britt Bar & Grill, which is dotted with old Britt, Kanawha and West Hancock sports memorabilia, features two areas: a family-friendly dining space in the front of the building with TVs for lunch and supper offerings and the bar in the back that now has new stools and more TVs.
The restaurant offers daily homemade specials, soup and salad bar and signature menu items, like Broasted chicken and the Barnyard Burger comprising a hamburger patty, sausage patty, ham, bacon, egg and cheese.
The menu also contains traditional and boneless wings, fried pickles, pulled pork, tenderloin and children's options.
8. 'A little miracle': Woden couple grateful for daughter born at 23 weeks
Ivy and Jason Gardner of Woden welcomed Ellie Grace — their fourth child — into the world on Sept. 3 at 23 weeks old by emergency cesarean section. She was 1.2 pounds and 11 inches, a micro-preemie.
"She's like a little miracle," Ivy said.
Three weeks prior to Ellie's birth, Ivy's ultrasound showed she had placenta previa, which occurs when the placenta covers the cervix, and she was placed on restricted activity until her next appointment.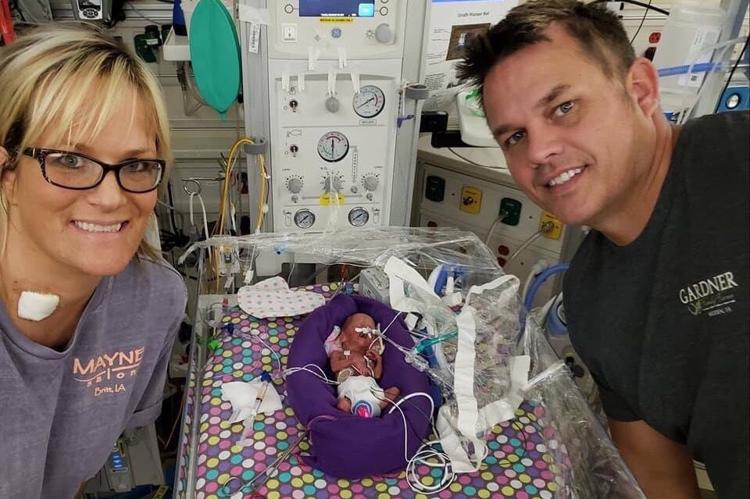 On Sept. 2, Ivy experienced "terrible, terrible pains" that brought her into the emergency room, where it was suspected she was bleeding internally, and she was taken by ambulance to Iowa City.
There, it was confirmed she had internal bleeding and placenta accreta, a condition in which the placenta attaches too deep in the uterine wall. Ivy had an emergency C-section shortly after midnight.
After a four-and-a-half hour delivery and surgery, including 13 units of blood, Ivy woke up in the intensive care unit to learn she and her husband had a baby girl.
"I was just so thankful she was alive and stable," she said of Ellie Grace, whose original due date was Dec. 31.
Ivy was discharged from the hospital a week later, while Ellie remains on the neonatal intensive care unit floor at the University of Iowa Stead Family Children's Hospital in Iowa City.
To keep family and friends updated, Ivy's documented Ellie's progress in a Facebook group named after her.
Ivy and Jason are grateful and overwhelmed by the outpouring of love and support they have received from their family, friends and members of the community who are helping with Mayne Salon, their children and everything in between during this challenging time.
9. Hob Nob legacy for sale in Britt
The bar counter is slightly scarred and the bar stools are worn, but J&D Hob Nob in Britt is like home. It's a place no one ever really leaves and a place everyone always comes back to.
The place is now for sale after owner Dale Nielson decided 39 years were enough, according to his wife, Rose.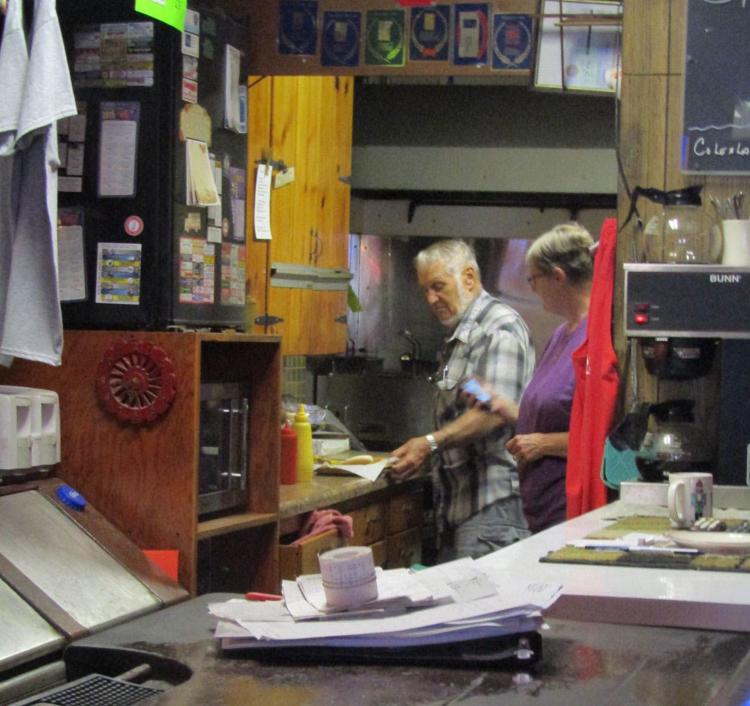 It's one of the five places locals make the rounds to find out the news of the day, according to Rose, and has a "news table where they all seem to sit at."
The bar has larger tables, similar to ones in a family dining room, Rose said, one of the first changes when Dale and his former wife, Jane, bought the bar from Don Pletcher and wife, Vivian, in 1979.
Dale, who implied it wasn't his intention to become a barkeep, worked at Britt Implement Co. for two decades before coming to the bar.
Their three kids worked as stockers, cleaners and bartenders — and their oldest daughter, Robin, and some of the grandchildren still help with Hobo Days.
The building at 79 Main Ave. N. started out as a grocery store but was dubbed "Official Bar of the Hobos" in 2006. Hobo Queen Mama Jo and husband Hobo Santa dubbed Dale and Rose official bartenders of hobos out back in the alley, Dale said.
The bar has changed hands several times, but as far back as anyone can remember it has always been the Hob Nob.
10. Hancock County Board sells former Duncan Heights property despite some opposition
Much – if not all – of the objection to the Hancock County Board of Supervisors' sale of the former Duncan Heights Residential Care Center property Monday had nothing to do with the offer itself.
Instead, the 45-minute public hearing surrounded the building of a new county shop at the site the supervisors briefly explored this spring without action.
The county board hasn't discussed a county shop since July, when it tapped its brakes on financing conversations because the scope and location of the project hadn't been determined.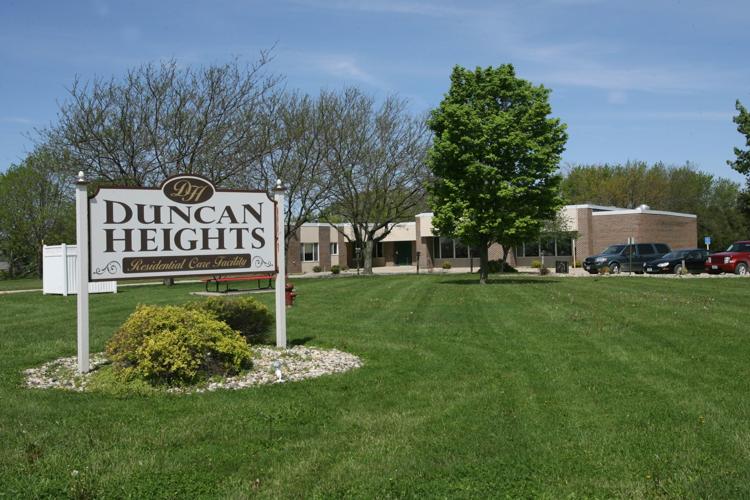 The public hearing, which nearly 20 people attended, was scheduled to discuss the $131,000 offer from Jeremy and Elaine Bossard of Garner for the property that's been on the market for the past two years.
The Bossards' bid was the
highest of four the supervisors received in September. The other bids were $95,100, $100,000 and $101,500.
Prior to the bids, the 9.7-acre property, featuring a three-bedroom house built in 1984 and the 21,000-square-foot 20-unit, one-story building that once housed the facility's clients, had been on the market for $250,000 since 2016 with two different real estate agents with little to no success.
At the conclusion of the public hearing, the sale was finalized after Supervisors Sis Greiman and Ron Sweers approved a resolution, despite public objection, including a petition with 34 signatures.
The closing date for the property was Nov. 30.