The Heartland Diner has sat empty for several months, but now it can look forward to some remodeling and rebranding as a new barbecue restaura…
The Britt City Hall closed to public access until further notice due to a potential exposure to COVID-19.
The Hancock County Historical Society is canceling its Murder Mystery Dinner scheduled for Nov. 12-15. Guidelines for social distancing and ca…
DES MOINES — Iowans heard some good economic news Friday when state officials reported an index of leading indicators posted its first positiv…
While COVID postponed the Iowa State Fair, 4-Hers still got the opportunity to show their livestock projects and have virtual judging and show…
Hancock County Veterans Affairs will offer free flu shots for county veterans.
The 2020 Britt Draft Horse Show was held over Labor Day weekend, with the groomer and showmanship, halter and performance classes on Saturday.
Margaret Guth of Hancock County was inducted into the 2020 Iowa 4-H Hall of Fame during a virtual ceremony on Aug. 23. This year, 119 people f…
The Britt Draft Horse Show started Friday with the youth and amateur show and continued into Saturday and Sunday.
Stellar Industries is partnering with "I Make America," to help employees get ready to vote for the 2020 elections.
The Britt Draft Horse Show will go on as planned on Labor Day weekend, with a full cast of 18 six-horse hitches set to participate in the show.
The Hancock County Foundation will again receive state gaming funds to advance community-based philanthropy throughout Hancock County. This an…
All of Kanawha will be under a boil water advisory starting Wednesday, Aug. 26 at 1 p.m.
The West Hancock CSD School Board did not to make masks mandatory in its return to learn.
Dr. Harry Condoleon will now offer specialized breast care for women who need a mastectomy/lumpectomy and breast reconstruction at both Hancoc…
Proceedings in the Iowa District Court for Winnebago County for the week of Aug. 3.
GARNER – As Iowans continue to push through the COVID-19 pandemic and maintain their new sense of normalcy, parents and guardians of school-ag…
The county offices for Hancock County will get new phones and a new phone system up and running by Sept. 30.
Plans are underway to expand Pampered Pets in Kanawha after spending just three years in its current building.
Hancock County will be getting a new website domain name, changing from a .org to a .gov website.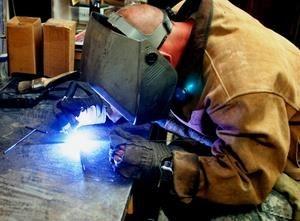 J & J Machining, Welding & Fabricating
Twelve full-time Britt city employees will receive an increase in their next paychecks.
Though the National Hobo Convention and Hobo Days in Britt was canceled this year, a group of 15 to 25 hobos came to Britt to hold a memorial …
The old barn, built in 1878, has recently been abated by the City of Britt, and due to structural and roof damages, it must either be nearly c…
Beginning in mid-August, HCHS will open a Respiratory Clinic/COVID-19 Testing Site from its HCHS Garner Medical Clinic, 730 West Third St., an…
The county fair grand champions of nine North Iowa counties converged in a showdown at the Hancock County Fairgrounds Wednesday afternoon.
Country Thunder Music Festivals is delaying its debut in Forest City — again.
Habitat for Humanity of North Central Iowa celebrated the completion of its 51st Habitat house in North Iowa, located at 1080 Grove Ave. in Garner.