Here's a list of event cancellations, due to the coming winter storm. Keep checking back for additional information as it becomes available: 
After a dream season, the honors just keep coming for the West Hancock football program.
Britt City Council members will meet with Garner city officials on Tuesday in Britt to receive input about Garner's experience with purchasing…
A new online research tool, known as AEA Scout, has been launched by Iowa's Area Education Agencies and ensures that students and families hav…
Britt Fire Chief Jon Swenson announced the purchase of new equipment at a department update with Britt City Council on Jan. 7.
State officials who track weather trends say Iowa received about six more inches of rain than usual in 2019. With 41.5 inches of rain falling …
The Britt Area Food Bank, formerly located at the Britt Hospitality Room, has made it through the first holiday season at its new location at …
You can't get enough of those draft horses, Britt. Readers from the Britt area deemed our behind-the-scenes look at the annual show the top st…
The little things can have the largest impact. And in this case, it's true, but it's not just one little thing, it's a lot of them.
Fine Arts was celebrated at the West Hancock High School, recognizing "A students," those who participate in activities, academics and the arts.
West Hancock School Board discussed creating a flexible spending account at its meeting on Dec. 16 and also set a date for the required public…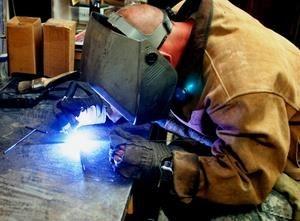 J & J Machining, Welding & Fabricating
West Hancock Middle School recently released the names of the students on the 2019-2020 first quarter honor rolls.
West Hancock High School recently released the names of the students on the 2019-2020 first quarter honor rolls.
A weekend of holiday festivities were held in Britt last weekend.
Beginning in the fall of 2020, Waldorf University will enter the competitive arena of esports gaming as an addition to the athletic program.
The Salvation Army of North Iowa is preparing to host its 21st Annual Holiday Auction.
The Britt Dean Welsh VFW Auxiliary Christmas party will be held at Mat's Place in Garner on Dec. 16 at 11 a.m.