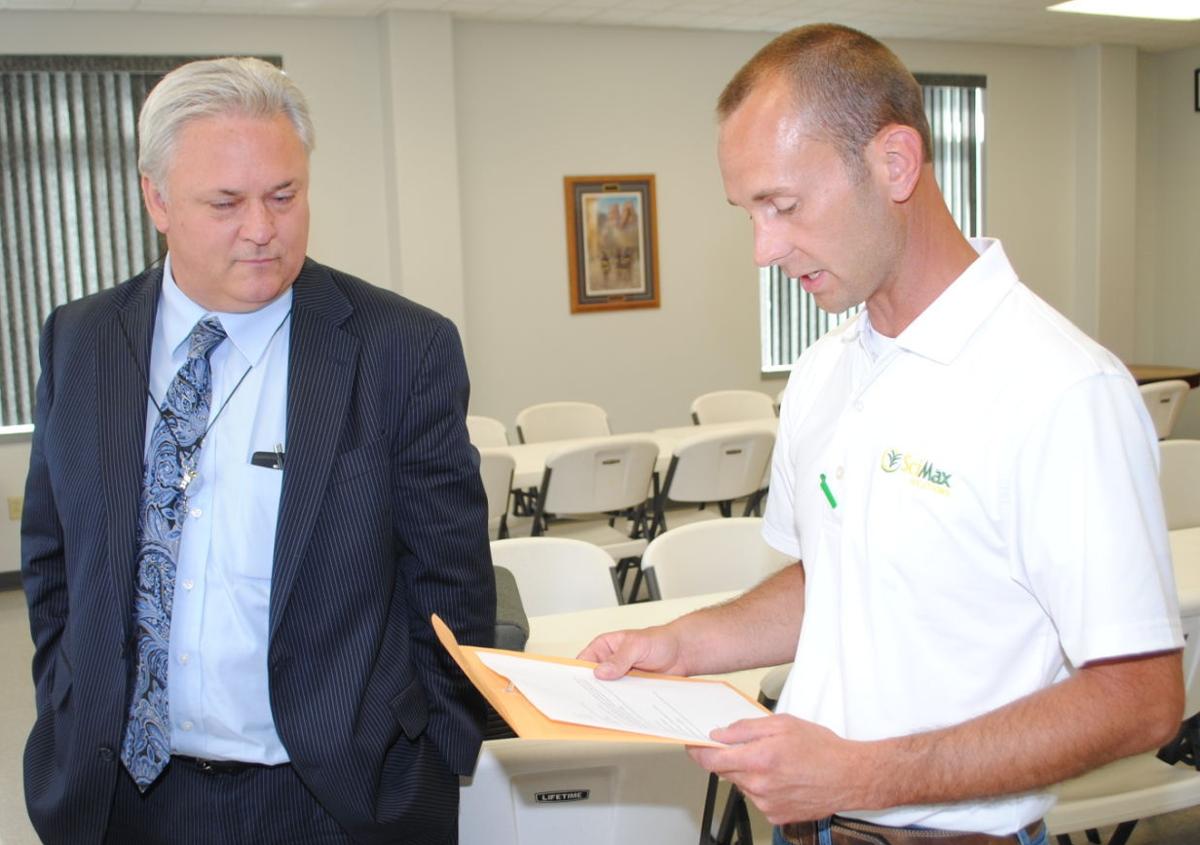 BRITT | Donors described it as $25,000 toward saving lives.
The Hope for Brad nonprofit based in Britt donated $25,000 to the Mercy Foundation of Mercy Medical Center-North Iowa in Mason City.
"This is a way to donate to our local community. To help those with cancer," said Peter Bixel, a representative of Hope for Brad.
The nonprofit was started several years in honor of Brad Broshar of Britt who died at age 31 in 2010 from colon cancer related to his genetic condition of familial adenomatous polyposis.
 "Since then we've been raising money," Steph Broshar said.
The $25,000 is to be split between patient amenities, patient transportation, cancer screenings for those who can't afford them and equipment replacement, Bixel said.
Losing someone to  cancer can be a difficult experience. "To be able to turn it into something positive, is wonderful," said Dave Tatman, director of Mercy's Cancer Center.
Hope for Brad also has a program called Brad's Hope that focuses on genetic testing for FAP. 
If FAP can be diagnosed at an early age "a person can be proactive and stay ahead of it," said Bill Broshar, Brad Broshar's father.