Gov. Kim Reynolds visited Priority Electric in Kanawha as part of her 99-county tour and answered some questions people had concerning COVID-19 and the economy.
Reynolds said she put Priority Electric on her tour schedule when owner Mathieu Lemay was present at the occupational license reform bill signing and Sen. Dennis Guth shared his story with the committee and the governor.
"He had a license in something like 24 other states and had a wealth of experience, he actually was running into all kinds of problems getting a license here in Iowa, and we want Americans outside of Iowa to know that Iowa is open for business, and there is a lot of opportunity here," she said.
By bringing in people from out of state, Iowa gains more tradesmen, and rural communities such as Kanawha can continue to build and expand, and as tradesmen like Lemay continue to increase their business and hire new people they can expand their service area as well, Reynolds said.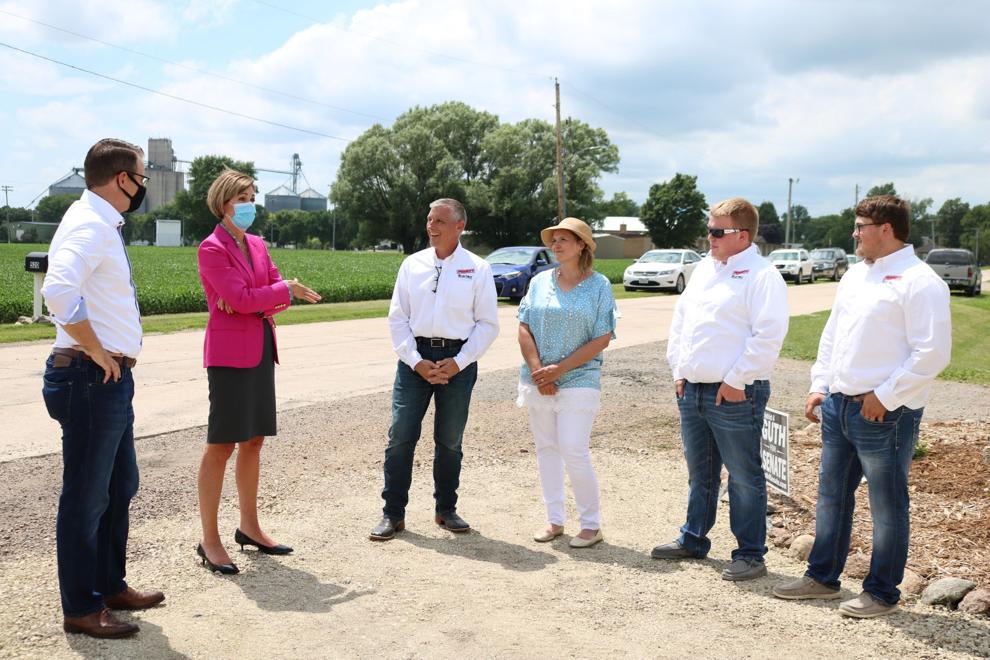 "I think honestly, especially with COVID-19 and the quality of life that we have here in Iowa as a low-cost living and housing and of the opportunity with jobs and a growing economy, we're going to look pretty appealing to individuals that are on the east and west coast that live in such close proximity and really continue to suffer from COVID-19, so I think there's an opportunity and we should market it," Reynolds said.
Lemay currently has about a service area of a 50-mile radius and has recently hired two new people, one fresh from college and the other fresh out of high school.
The new licensing reform is going to make a big difference in how journeymen get licensed in Iowa, since the trades are lacking in credentialed professionals, according to Lemay.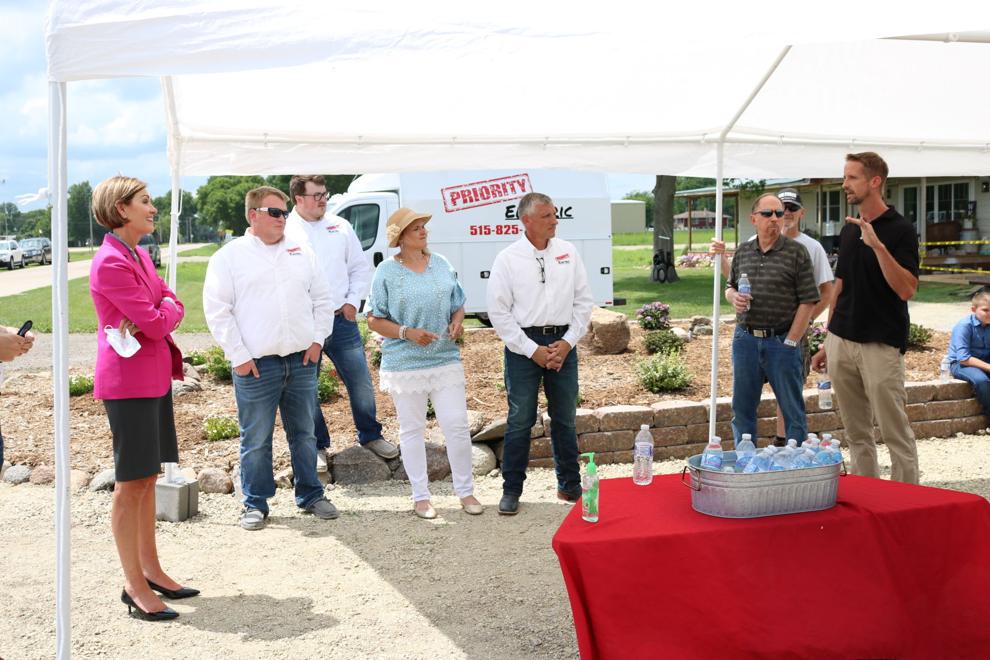 "We need to bring some people from out of state because a lot of the locals have left in different seasons of their life, and if the regulations aren't friendly to bringing in new people who want to settle in local communities and grow in businesses in the trade, then it's a difficult thing to safety and growth," he said.
Lemay and his wife moved from Houston, Texas, to Kanawha three years ago to be closer to his daughter, and shortly realized there was a need for an electrician in the area.
"Since there's a need here let's fill it, let's become part of the community, grow something and see what happens," Lemay said. "There's got to be some young men and journeymen who want to stay local and learn the trade join a company that they can grow and be a part of and benefit from, and I think we're starting to find some."
With at least three years of experience as an electrician in Iowa, Lemay said he has filled 31 different state credentials, including master credentials and other municipal or state licenses, but he had a harder time going through the challenging steps to get his credentials in Iowa so he could start Priority Electric.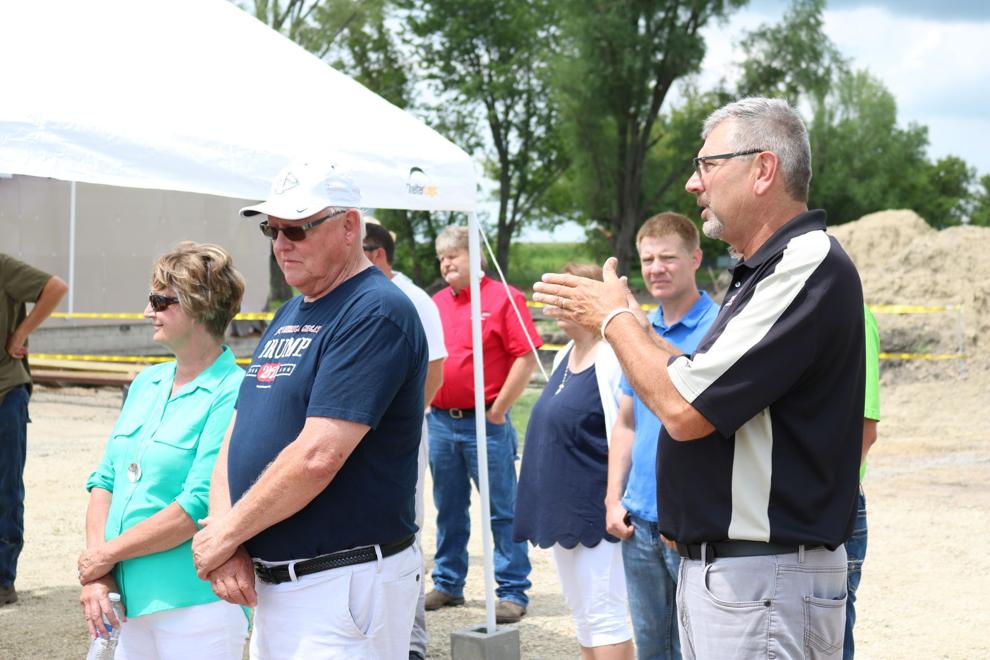 "I know several people that have acquired multiple licenses in multiple states, just like myself, and have hit those brick walls in each state," he said. "The requirements are very close to the same, the tests are very close to the same, but there are specific rules in each state that either bar people from the outside or some are easy enough to just come in, so we need to kind of average that out a little better so that the credentialed professionals, you get what you're expecting."
Lemay suggested having a national license with state specialties, so a journeyman with a license from Iowa can do some work in Colorado if necessary but have the specialty of working in agricultural wiring, such as with wind or solar farms.
The idea of a national journeyman's license is similar to that of a driver's license in that every driver doesn't need a license from every state, just their home state, but they can still drive across the country.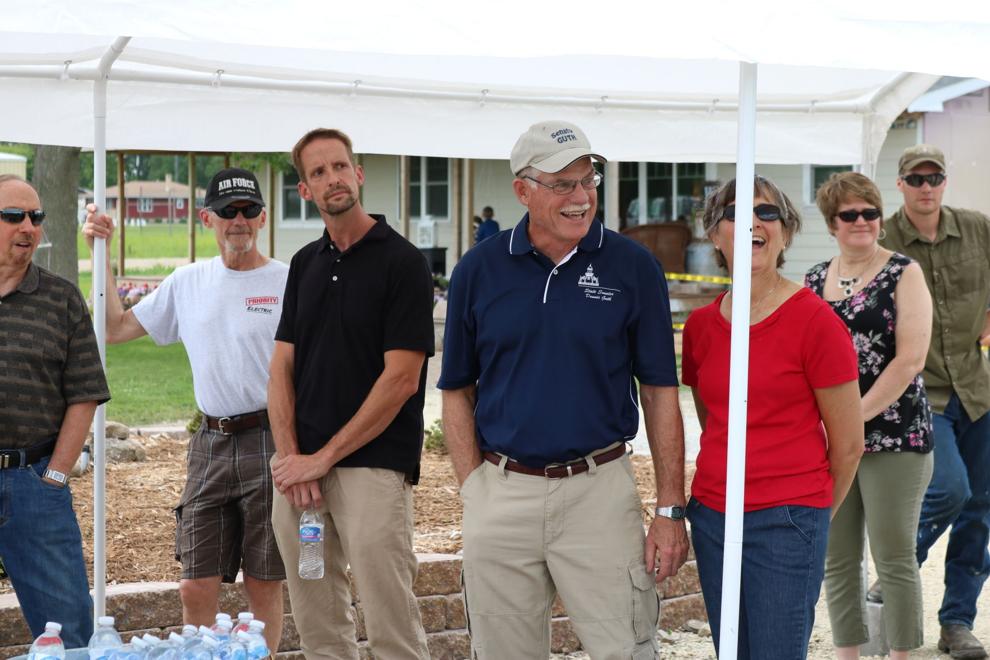 "You're expected that if you have a driver's license in Iowa, you obey the same rules, you drive the same way in Minnesota or Wisconsin or North Dakota as you do in Iowa," Lemay said. "But each state does have little specialties they do require. Some require an eye exam, some require a written test, some require just a road test, so there are different specialties there within the group of the trades as well, but a journeyman is a journeyman."
Reynolds said she will highlight Lemay's story and their visit to Kanawha with the White House to reiterate why Iowa is doing what it's doing.
The governor had also taken the time to answer some people's questions when she finished talking with Lemay about his experience and his business.
In regards to reopening nursing homes, Reynolds said there is a three-phased plan for reopening, including testing residents and staff and providing personal protection equipment, but each facility is at a different phase of the plan.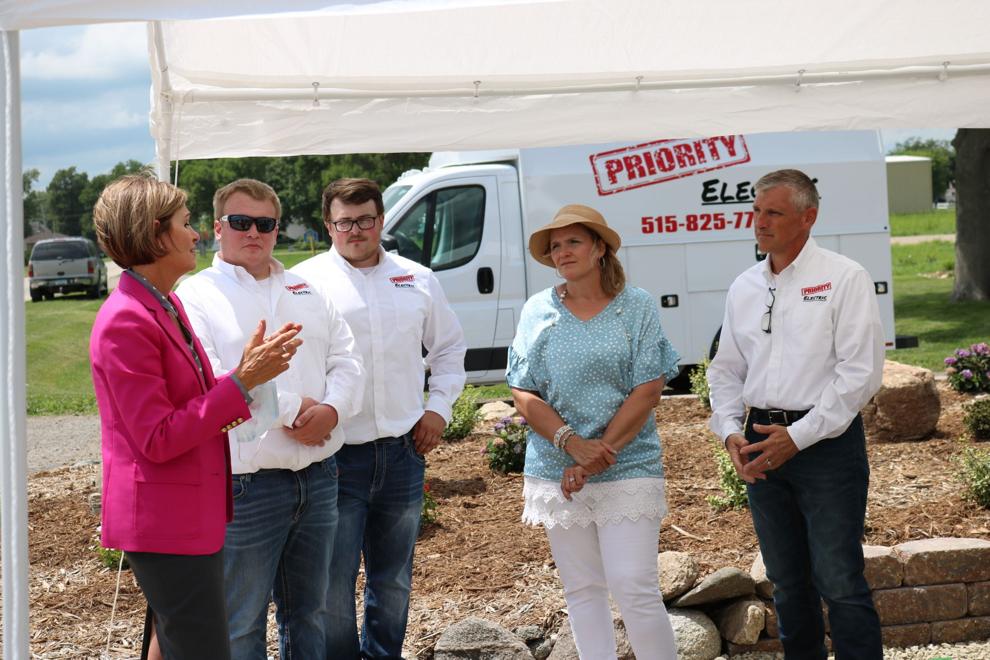 "I know we've been in the national media so much, and the owners are hesitant, they just want to make sure that they're being really, really careful," she said. "So they're trying to balance it. There is a plan."
When reopening the economy, Reynolds said they want to make sure they're doing it safely and responsibly with a three-pronged approach to stabilize, recover and then grow.
"So the way that we were able to move into recovery and start building everything up was our ability to significantly increase our testing capacity, and we did that with Test Iowa," Reynolds said. "That and then we expanded with the National Guard and the Department of Public Health our contact tracing, which really allows us to understand the scope of the virus and to be able to maintain and mitigate it once we tested it and find some positives."
Now that businesses are in their third and fourth quarters of the fiscal year, Hancock County Economic Development Executive Director Jill Kramer said some businesses are seeing more of an effect of the pandemic than they had originally thought they would and because they didn't see the effects in the beginning, they didn't apply for any loans.
Reynolds said the governor's economic task force is looking into putting through another small business grants package for the third and fourth quarters to keep businesses up and running until they've completely recovered.
Schools are preparing for the start of the school year, and each district had to submit a Return to Learn plan by July 1 with components on how the school will operate in person, how the school will work with students who need to learn online and what the school will do if a student tests positive, according to Reynolds.