LifeServe Blood Center will hold community blood drives in Garner and Klemme in upcoming weeks.
The Dean Welsh VFW Post 4370 of Britt will meet at 1:30 p.m. May 17 in the Britt Veterans Building.
Since 25-year Crystal Lake resident and former business owner/operator Sheryl "Sheri" Moore became city clerk three years ago, she has helped …
CDA Court St. Catherine of Siena #284 in Britt will be praying the patriotic rosary at 6:30 p.m. May 10 by the freedom rock in Britt. The rock…
The Hancock County Learning Center in Britt is getting a new look. Starting in April, the center began transitioning to nonprofit status.
The Hancock County Business Executive Network will hold a breakfast seminar with security awareness training at 7:30 a.m. May 26 at the Duncan…
West Hancock junior Kennedy Kelly has battled back from an Achilles tendon tear last summer to compete as one of the top 400-meter hurdlers in…
U.S. Sen. Joni Ernst, R-Iowa, shared concerns about the stark contrast in agricultural policies under President Joe Biden compared with the pr…
Hancock County Supervisors are closer to a solution on plumbing issues in two courthouse basement bathrooms scheduled for remodeling later this year.
The Lake Mills boys golf team is still perfect.
Garner-Hayfield-Ventura historically hasn't had its US Highway 18 rival Clear Lake's number in soccer, boys or girls.
Thursday night was another busy night for North Iowa spring sports.
This past year presented many different challenges and obstacles that tested everyone's strength and resiliency. The global pandemic forced pe…
On April 28, the Iowa House voted to pass a ban on vaccine passports in Iowa.
What a difference a year makes.
Hancock County Supervisors have set a 9:30 a.m. public hearing for May 17 on a proposed amendment to the county's fiscal year 2020-2021 budget…
The Hancock County Commission of Veteran Affairs will meet at 9:30 a.m. on May 12.
Three Britt students have been awarded scholarships at Central College in Pella.
Tuesday was a very busy night for North Iowa area sports.
Purchase and installation of a new, much larger emergency generator to provide electricity to the county law enforcement center/E-911 communic…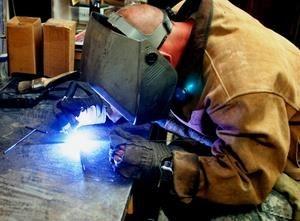 J & J Machining, Welding & Fabricating
Churches in Britt are encouraging everyone to join them in observing the 2021 National Day of Prayer.
The Garner-Hayfield-Ventura Community School District has been awarded $25,000 by the U.S. Environmental Protection Agency. Funds are to be us…
In light of continuing high natural gas prices and recent price spikes, the West Hancock School Board on April 19 unanimously approved renewin…
It's not easy to repair old courthouses. Just ask the Hancock County Board of Supervisors, who are addressing the needs of their historic coun…
Britt's newest police officer wants to help change the general public's image of law enforcement.
The Iowa High School Athletic Association (IHSAA) released the team assignments for the co-ed state qualifying track and field meets scheduled…
Britt is one of nine Iowa cities and two counties participating in the 2021 Live Healthy Iowa 5K run/walk at 8 a.m. on May 1.