Preparing to face a team with one star volleyball player can be difficult, but not impossible. 
Victory was sweet for the Mohawks on Senior Night at home. The Mason City girls' swim team came out and beat Marshalltown, 72-30, to earn a te…
After a challenging, but educational, weekend of volleyball at the Osage Tournament, the Forest City volleyball team went into Tuesday night's…
The Charles City School District made it clear back in mid-July that it was considering taking drastic action after then-junior Jeremiah Chapm…
The Hancock County Historical Society is canceling its Murder Mystery Dinner scheduled for Nov. 12-15. Guidelines for social distancing and ca…
The West Hancock volleyball team struggled against North Iowa for the first two sets, but took a win in the third. The Eagles still fell to th…
The West Hancock football team got back to its old ways on Friday night, as the Eagles' run game dominated, paving the way for a lopsided 35-0…
One day after Northwood photographer Jodie Bachtle decided to not sell a Northwood-Kensett "Back the Blue" volleyball poster that was meant to…
Ryan Cole has been a force for the Saints on offense this season, and had one of the most impressive games of his career on Friday night. 
DES MOINES — Iowans heard some good economic news Friday when state officials reported an index of leading indicators posted its first positiv…
While COVID postponed the Iowa State Fair, 4-Hers still got the opportunity to show their livestock projects and have virtual judging and show…
Hancock County Veterans Affairs will offer free flu shots for county veterans.
The 2020 Britt Draft Horse Show was held over Labor Day weekend, with the groomer and showmanship, halter and performance classes on Saturday.
Two weeks have passed in Iowa's high school football season, and we have already seen some memorable finishes and epic games.
NIACC freshman cross country runner Sarah Bertry ran the fourth-fastest 5K time in program history on Saturday at the Grand View open, as she …
Margaret Guth of Hancock County was inducted into the 2020 Iowa 4-H Hall of Fame during a virtual ceremony on Aug. 23. This year, 119 people f…
The West Hancock volleyball team fell in three straight games to Garner-Hayfield-Ventura on the road Tuesday, beating the Eagles by set scores…
The West Hancock football team beat Forest City by six points on Friday night in a game that required an extra quarter to determine the winner.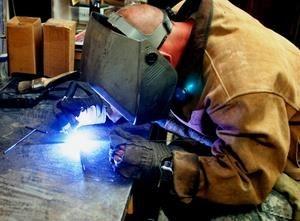 J & J Machining, Welding & Fabricating
Iowa Gov. Kim Reynolds' aversion to following the science on masks is puzzling.
It has become pretty clear over the past several days that what we are doing isn't working. 
The Britt Draft Horse Show started Friday with the youth and amateur show and continued into Saturday and Sunday.
We're one week into high school football season, and already, area fans have plenty to be excited about. Several North Iowa teams pulled off b…
The West Hancock volleyball team lost two matches on Saturday in a tournament at Garner-Hayfield-Ventura High School. The Eagles fell to North…