When the Osage Police Department began using cameras in their vehicles around the turn of the century, the recording format was VHS.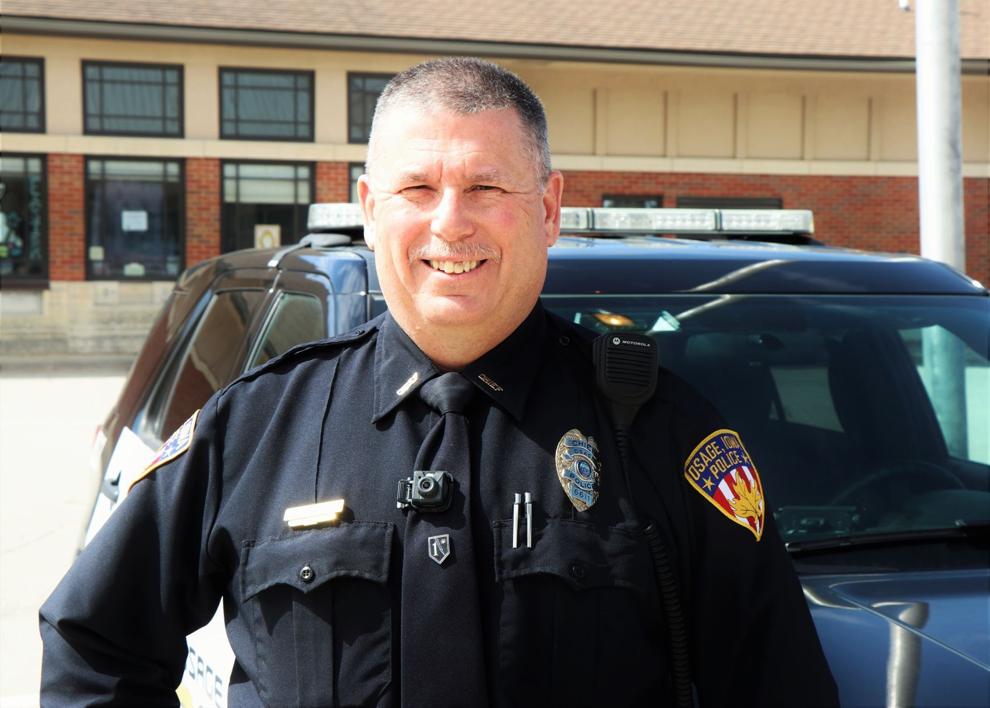 Brian Wright has been with the department for 25 years, serving as police chief since 2012. He comes from that distant era, and he has lived through CDs and digital, MP3s and streaming. No matter what format or recording device, he is trying to keep his officers state of the art.
"The next step up was to find out if we could get body cams, which would sync up with our in-car cameras," Wright said. "And we discovered we could."
Wright had seen how useful body cams could be, but it took a couple of years for his vision to be realized. After wading into grant work, Wright and his department secured the funds necessary to bring Osage up-to-date.
With the body cams now in, there are still a few more parts necessary to sync them with department vehicles. COVID-19 is slowing the process.
"It could be a month before we get them going," Wright said. "We're pushing as much as we can, because we're excited about them."
Body cams will not replace onboard cameras. They will work as one, and expand the digital vision on-scene. The fact the same company manufacturers both the body and vehicle cams is a benefit in getting the system functional.
While audio from police vehicles has worked well, there were some disadvantages. The vehicle cameras point out the front window, allowing blind spots. Cameras have helped most during traffic stops involving issues such as OWIs and driving while suspended, incidents that happen in front of the police car. The cameras also cover prisoner transport.
"People can't say it wasn't me driving if they get out of the driver's seat," Wright said. "In all honesty, most people understand it's usually the way the officer says. They know we have cameras on them."
The problem with on-board recording is that officers must aim the vehicle, pointing it directly at the scene. There have been instances where an individual is being led to the car, and he will begin fighting out of view of the camera.
Wright said there is not much recording necessary in a small town like Osage, but it only takes one arrest to go bad for the department to benefit from their use.
"Officer safety is probably number one," he said of the motivation to implement use of body cams. "And also just to document everything we do. It's a little bit more coverage, that's all. It's becoming that kind of a world."
Jason W. Selby is the community editor for the Mitchell Country Press News. He can be reached at 515-971-6217, or by email at jason.selby@globegazette.com.