On April 27, Mitchell County Board of Supervisors rejected a Wetland Mitigation Bank Project.
Touted by Mitchell County Conservation, U.S. Army Corps of Engineers and Nichoel Church of Snyder & Associates, the proposal was offered as a possible alternative revenue source for the county. Discussion boiled down to whether it was a gamble or a guarantee.
At the April 27 Mitchell County Board meeting, the supervisors took on the issue of a proposed Wetland Mitigation Bank Project.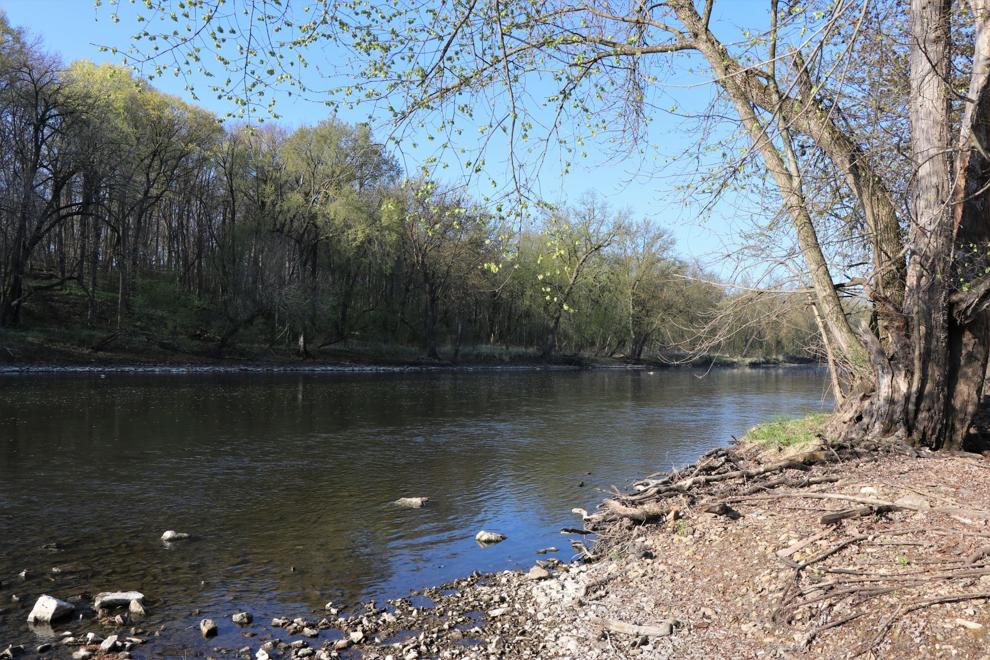 Two outside consultants sat in to explain the subject. One was Abigail Steele from the United States Army Corps of Engineers, who transacts wetland credits. The other was Nichoel Church from Snyder & Associates.
According to the Snyder website, Section 404 of the Clean Water Act was designed to regulate discharge of pollutants into water sources. The U.S. Army Corps of Engineers is responsible for enforcing section 404, which requires a permit for any project that discharges fill or dredge:
"Permit applicants must demonstrate that discharge won't significantly degrade the water it's discharged into. If impacts are imminent and expected to exceed permit thresholds, compensatory mitigation is required. Through mitigation, the applicant offsets the environmental impact by purchasing mitigation bank credit, in-lieu fee credit, or replacing what was lost through permittee-responsible mitigation."
That is just the beginning of understanding mitigation bank credit.
Adam Shirley, Executive Director of Mitchell County Conservation, began the discussion by distributing documents regarding the financial side to the Board – how to fund it and the reality of selling credits. Shirley also asked the supervisors to browse the Corps of Engineers' website, specifically RIBITS – Regulatory In-lieu Fee and Bank Information Tracking System.
"Obviously when you look at how to pay for it, it is contingent on selling the credits," Shirley said, adding Mitchell County would be in competition with Black Hawk, Highland and Smoketown.
"So, if you're building a road, and you mess up a woodland credit, you've got to go for those credits. If you mess up a stream, you've got to go for those. So these are the actual credits that are in direct competition with us."
Black Hawk has 12 credits available, Smoketown 6.8 and Highland 2.6.
"I don't have any other pending banks in your service area," Steele said. "And it's a business. We can't guarantee you'll sell credits…. We've had no problem with people selling emergent credits around the State in general."
Steele gave an example: if Wal-Mart planned to build in an area, and it impacted two acres of wetland, Wal-Mart would have to mitigate for that project. The business must then go to the Corps of Engineers RIBITS website to find mitigation banks in the service area.
"We tell them you should be calling all of those banks to wheel and deal your way into buying credits," Steele explained.
In this case, the competition would be Black Hawk, Highland and Smoketown, and Wal-Mart would be shopping for the best price for credits. That is profit for one of those three banks.
"I know one bank… already making money in less than a year," Steele said. "That's not common, but most people make up their money in five to 10 years depending on what kind of bank they have, what kinds of funds they have."
Church said that last year, credits were around $45,000 per credit. Now that there is more market competition, the price has gone down to $40,000 per credit, trending toward $35,000, therefore the price per credit was estimated at $30,000.
"You guys are not the first county conservation to develop mitigation banks," Steele said. "Dallas County Conservation and Johnson County Conservation both have mitigation banks."
Steele offered to provide information about those two county conservations. She also advised the Board to contact them.
Supervisor Mike Mayer presented figures about the Rock Island District.
"It has Black Hawk County in there," he said. "There were 641 acres available from 2001 through 2019, and they've only sold 144 credits out of that, so that's only like 22 percent sold in 18 years."
"You can't really go by acres of land developed into a mitigation bank either," Church said. "You can't really say, 'oh, well there's all these acres of land available for these banks, we shouldn't develop ours. We're looking at the credits available that you'd be in competition with, which is 15 to 20 credits."
"It looks like something that could pay for itself fairly easily," Supervisor Jim Wherry said.
Wherry moved to approve the wetland mitigation bank project, seconded by Supervisor Todd Frein. During the roll call, Supervisor Steve Smolik, Mayer, and Supervisor Hendrickson all voted no, while Wherry and Frein voted yes.
After the 3-2 vote, some supervisors expressed their desire to continue consideration of the matter after research.
"I'd just like to go ahead and get a little more information," Hendrickson said. "I don't want to kill it completely."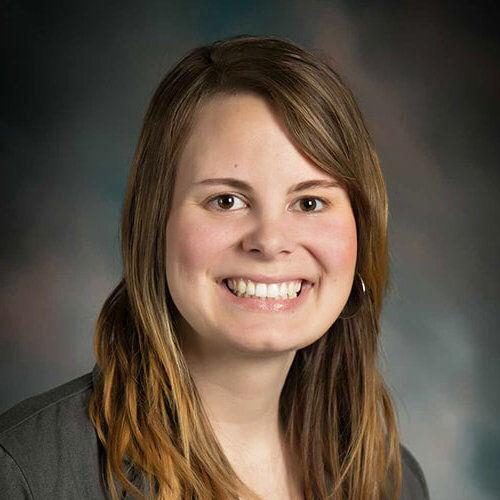 Church immediately provided her opinion of the Board's vote.
"For the folks who have just voted nay," Church said, "you've just heard from Abby Steele… who runs this program, saying this is basically a for sure thing. This is a really good, strong county investment. You're going to make your money back over time for the project.
"For a county, this is an alternative funding source. I'm just not quite sure why you're voting no…. This is very much a no-brainer project."
Church asked if the Supervisors would like her to explain mitigation banks further.
"To me, it's kind of a gamble," Mayer said. "You know, you're going to put out $200,000 initially, and then there's going to be more costs incurred after that if you don't sell any.
"Are we in a position to gamble with taxpayers' money? Because there's no guarantee on this…. There could be a glut in the market, and then here we sit."
Church said 2020 was not a good year from which to project the future.
"But oh my gosh, projects are ramping up in 2021," Church said. "We're getting calls for mitigation bank credits all the time. Can I tell you that you're going to make your money back the first season right after construction? I cannot tell you that. [Steele] can't tell you that either.
"Will you make your money back on construction over time? Yes. That is a guarantee…. This isn't a program that should be looked at as a gamble."
Hendrickson asked if the Board could reconsider the matter at a later date: "The land's not going anywhere, so in the future if we want to do it, we can do it."
Wherry asked why the Supervisors would wait on the project. "What's going to make us discuss it later down the road?"
Hendrickson reiterated his plan to correspond with banks in other counties.
"I don't plan on waiting to do it later," Smolik said in response to Wherry. "It's perfectly good the way it is. And there are landowners around it that are still not for it."
"If there was more demand for it, too," Mayer said.
Before signing off, Steele said Polk County Conservation is doing a 200-acre bank that is almost approved.
"Don't be afraid of the unknown," Church said. "It's a tough concept to explain, but this is a very real program."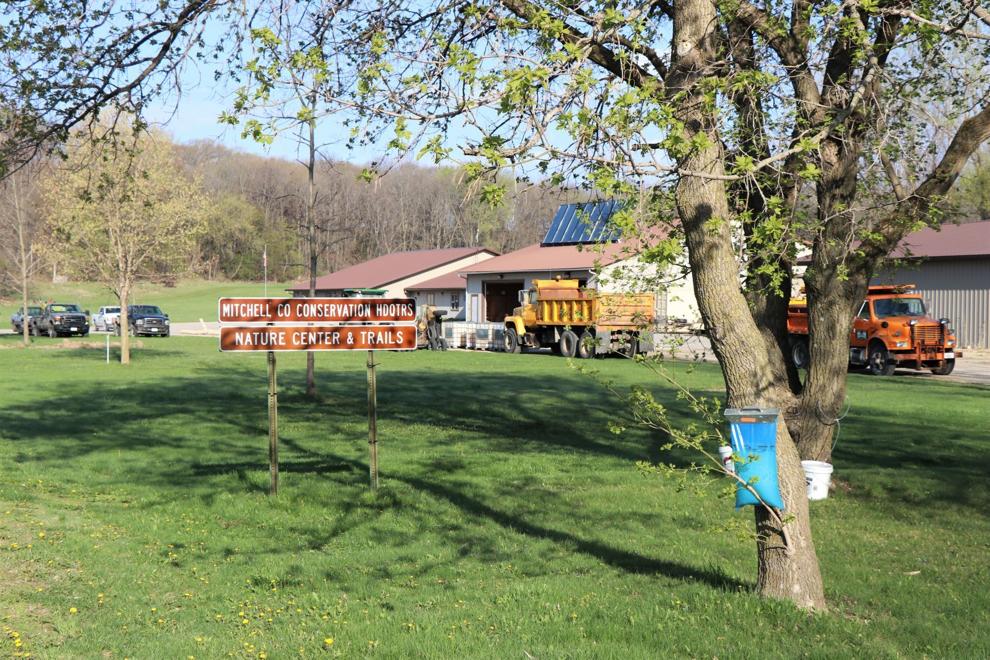 Jason W. Selby is the community editor for the Mitchell Country Press News. He can be reached at 515-971-6217, or by email at jason.selby@globegazette.com.