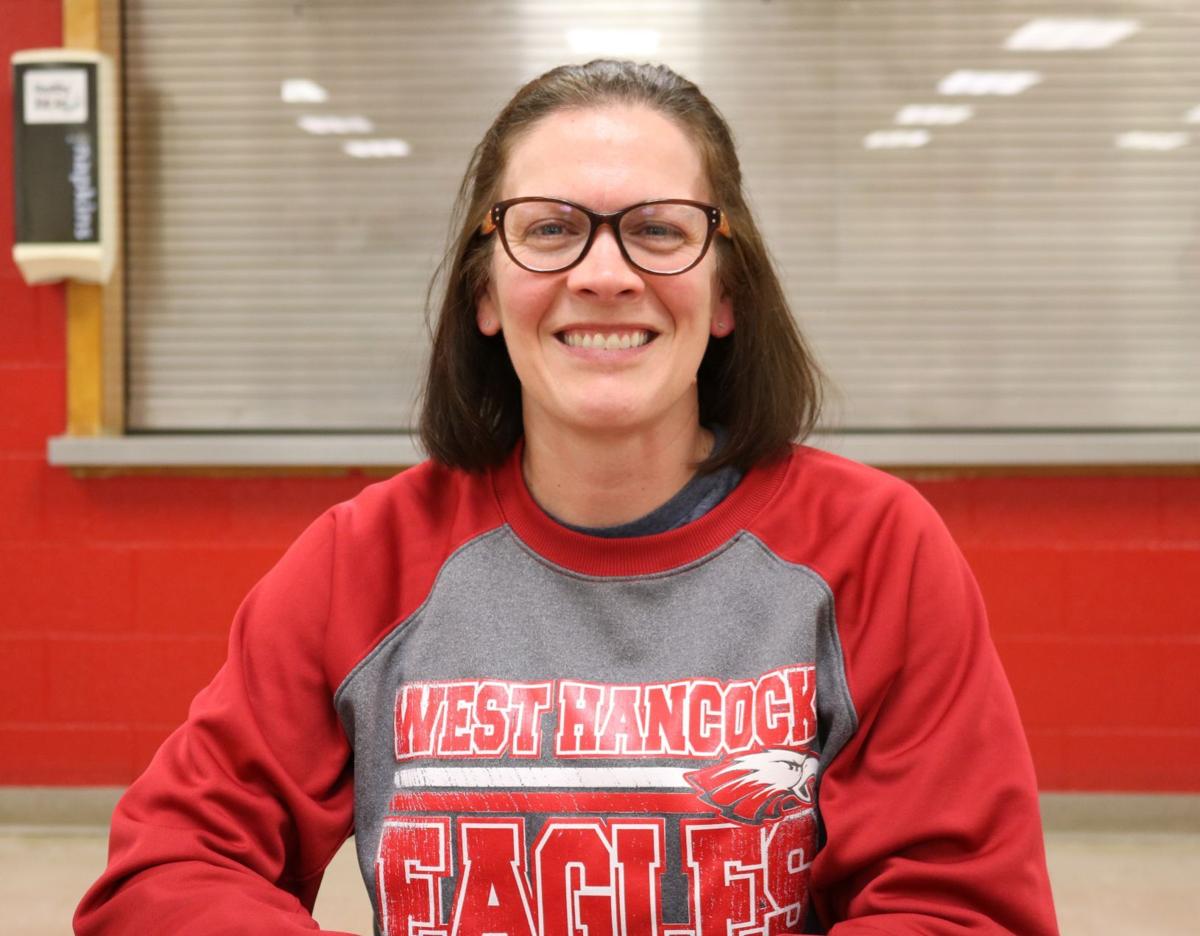 The West Hancock Board of education approved the appointment of Jennifer Bixel to an at-large seat on the seven-member board in a March 24 special meeting.
The vacant position was quickly filled following the board approving the resignation of Rene Abels at its March 15 regular monthly meeting.
Bixel's first full meeting as a board member will not be until April 19, but she said she is eager to start. She said it should be a benefit that she knows the other board members and has children in the West Hancock school district who share classes with some of their children.
"I'm excited for the opportunity," Bixel said. "I know who all the other board members are. That helps to have that familiarity with people on the board."
Bixel said she was first approached by other board members about possibly serving on the board about two years ago, but did not know if she was ready for the additional challenge at the time.
This time when Superintendent Wayne Kronemann called to gauge her interest in filling the vacancy, she felt the time was right.
"I have two boys in school, so being more involved with the school is a plus for me," she said. "I want to help keep the school as successful as we can."
Bixel and her husband, Peter, have both worked for MaxYield Cooperative for about 14 years. She is a seed and agronomy assistant at its Britt location and he is head of its Scimax division, working on the science of things like crop yields and recommendations. 
The rural Kanawha farm couple' has two sons, Nathan, who is 12 years old and in sixth grade, as well as Brady, who is 14 years old and in eighth grade.
"Farming is a real interest my husband and I, and our kids have," Bixel said. "He grew up on a farm in Ohio and I grew up on a farm just outside of Mason City."
She said they raise corn and beans and that the boys have raised hogs for 4-H for a number of years, including this year.  They have eight animals this year that they hope to show at the Hancock County Fair.
Bixel said both of their sons are also active in sports and other school activities.
"We'll have lots of games and choir and band concerts coming up and it will be nice to enjoy those things again," she said. Both sons have also raised funds for future class trips to Washington, D.C., which were postponed this year due to COVID-19. 
Bixel is a graduate of Mason City Newman High School. She received her Bachelor of Science degree from Iowa State University, where she studied agri-business. 
In her free time, Bixel is an avid runner. She said she has enjoyed running, often 5-6 days a week, for the better part of two decades.
"I love to run," she said. "That's my decompression time. It sets a better tone for the whole day."