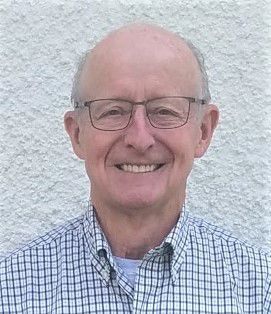 Every so often, the members of the Fine Arts Council of Mitchell County sit and consider why they do what they do. Most organizations plan. Apropos of artists and art lovers, the Council is more introspective.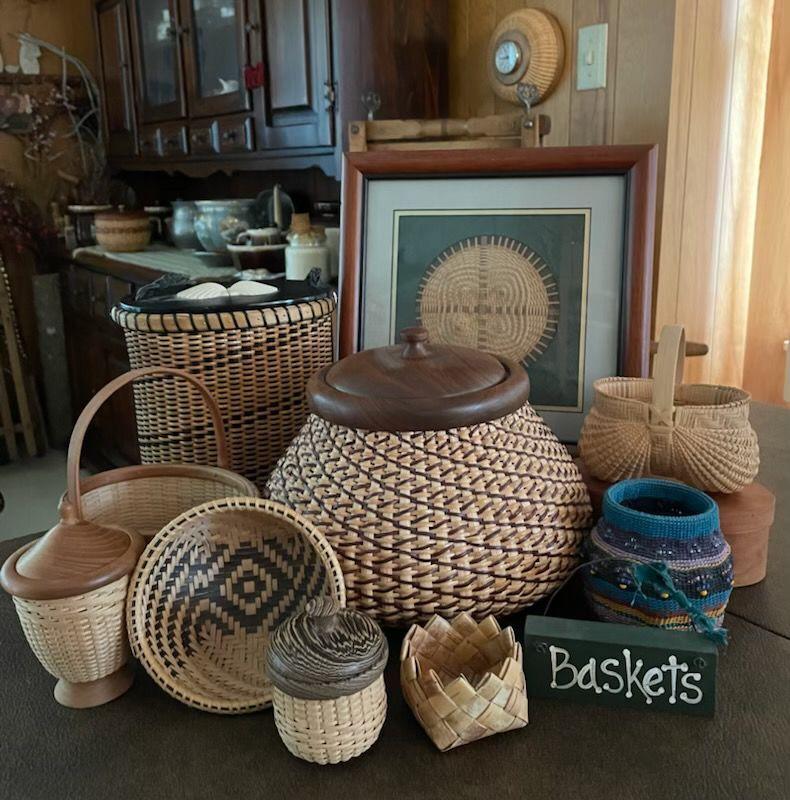 They are also inclusive. The term 'artist' is painted with a broad stroke.
Chainsaw restoration can be art. The path designed for a bike trail curving around the Cedar River is art. For good measure, the Council consecrated it with poems for hikers to read.
Then there are puzzle-like scenes made from exotic wood. A night of cowboy poetry, when a group of men sang and told stories in the Cedar Valley Seminary. Country music. Rock music. Restoring an antique car. All of it is art.
Geologists can be great musicians. Athletes can be great writers. Farmers can be great painters.
"What we're really trying to do is promote and sustain fine arts in Mitchell County, and that's a wide range," said Pat Mackin, the chair of the Council. "Sometimes people view that as high-end. But we're talking about anything. Basket weaving, carving, photography, quilting, virtually anything people do in their homes or workshops."
The Council has around 20 members. There are teachers in the group, as well as visual artists and writers. Some are simply lovers of art.
Cedar Arts Fest
This summer, the Council is holding the first ever Cedar Arts Fest. While the exhibition does not begin until July 31, the deadline for applications is a soft date of June 11.
The festival was in some ways inspired by another upcoming event, the Cedar Summerstock Theater. Since the production first came to Mitchell County, the Council has considered it as a primary opportunity to get the public involved in fine art.
"It is another mark of the progressive nature of this county," Mackin said. "Nancy Lee, who runs this, is an award-winning theater person. She recruits some of the top theatrical college students from all over the country."
Lee, the managing artistic director of the theater, is also a member of the Council.
"We've had children's choirs and stage bands from around the county involved in that," Mackin said of the theatrical productions. "You see the talent brought together to do these things. It helps our schools' art programs, and we benefit from those skills.
"Earlier this year, Lee suggested to us that we collaborate with one of her productions to produce an arts fest for the county. So that was the germination of this idea."
The Council would like to make Cedar Arts Fest an annual event. Participants may exhibit or sell their work.
"There are opportunities to contribute however you want," Mackin said.
The displays will be in the Mitchell County Historical Society area in the Cedar River Complex.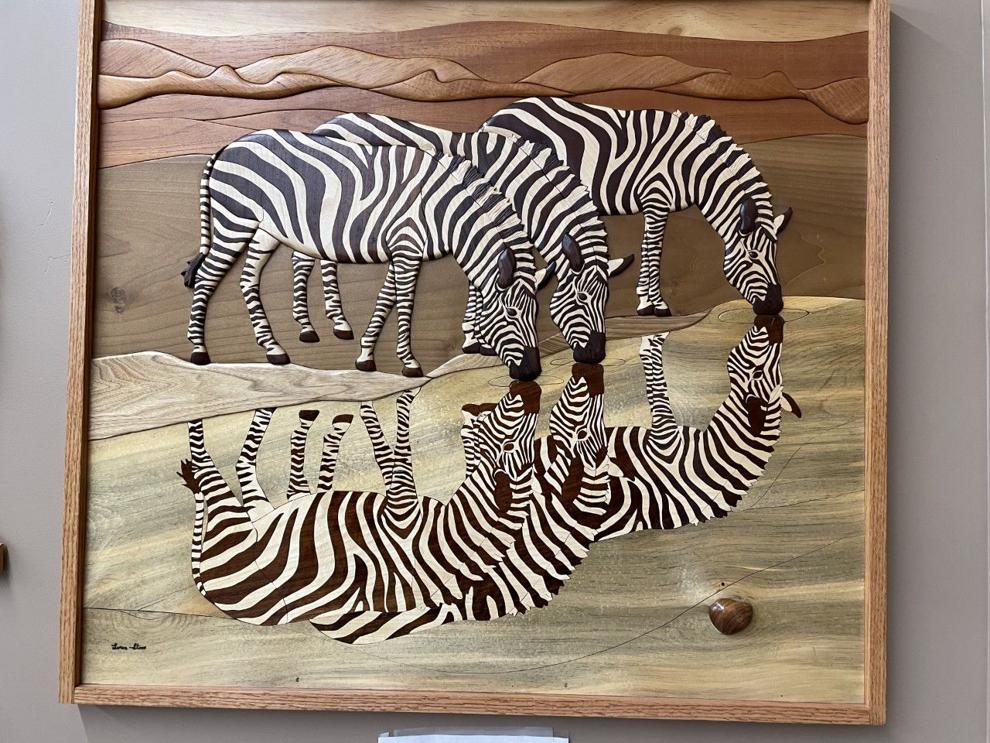 Deb Nicklay, Secretary of the Council, sees the Cedar Arts Fest as a way to bring attention to local talent.
"I think we have a growing arts community in Mitchell County and this is just another way to recognize those talents," Nicklay said. "The neat thing about this arts fest is that it draws established artists as well as those who may be displaying their works for the first time.
"And partnering with Cedar Summerstock Theater gives us a chance to celebrate not only the visual arts, but theater arts as well."
Imperfection
Mackin is not only chair of the Council, he is also a good example of the many forms art can take. A few years ago he displayed work at the Osage Public Library. This summer, he will have a show at the Cedar Arts Fest.
He could be called an imperfectionist.
When his son was young, they became involved in building model railroads. Mackin puts together craftsman kits – highly detailed and complex miniature structures. The odd thing is, he loves the buildings' imperfections most of all.
"My idea of railroads is that the equipment is all worn out and rusty and falling down," Mackin said. "So I design my structures to look like that."
Mackin graduated from Osage High School in 1966. In 2012, he moved back. It was when Mackin first returned to Mitchell County that he discovered the existence of the Council, during a performance of Handel's Messiah in Stacyville.
He saw most of the performers were local. He wanted to be a part of whoever made it possible. A couple of years later, he was the Chair of the organization.
"That's the thing we're trying to do," Mackin said, "get people interested in their own creative abilities."
Earlier this year, another member of the Council did just that. Lori Stewart collaborated with the public, and the result was a mural of Saint Arnold at Limestone Brewery in Osage. It was a collective work. Mackin wants one in every town in Mitchell County.
After helping to paint the mural, Stewart said, "I think it's such an important thing to expose everyone to art, including our kids. People hear the word art, and they shy away from it because they think, 'I'm not educated – I can't be a part of that,' or they think they don't know enough about art. That's not true."
Another example of the Council encouraging public participation is its logo. A few years ago, the Council held a contest for students in every high school in the county. The winner received not only a cash prize but a lasting visual impression.
"There are people in the county who do top-notch artwork, and a lot of people don't know about it," Mackin said. "We like to bring that into the light."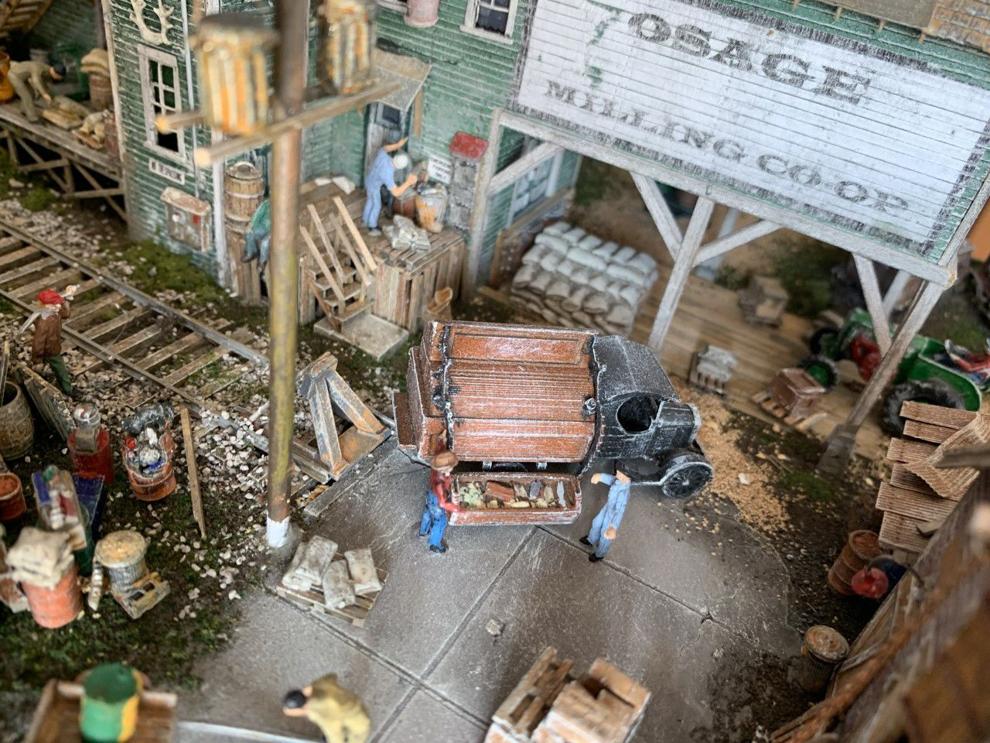 Light
Music is art. Mackin is well aware of this.
In first grade, his father arranged for him to take piano lessons.
"We had a large family," Mackin said. "We didn't have any money. My dad usually had two or three jobs, but he was also in a local dance band. One of the guys in the dance band was Sid Stott, the band director in Osage for many years."
Stott was piano player, and Mackin's dad was drummer.
"He told Sid, 'I'm going to take the money we earn from our gigs and give it to you if you teach all of my kids how to play the piano.'"
Everywhere he moved, even during his time in the Navy, his piano traveled with him – when he was not operating nuclear reactors on cruisers and aircraft carriers.
In fifth grade, he began playing the trumpet. Recently he began playing again.
Mackin feels that when he was growing up, Osage was progressive in many ways. "The programs related to art – band, chorus, literature, were extremely well done and stimulated a lot of interest in all of us. The schools were supportive of the arts."
The infrastructure, the water, the power were all progressive to Mackin. They were art forms. They lit the town during Christmas with light.
"I was happy when I returned and found that spirit still exists here," he said. "When I came back and found there were still fine arts going on here, I thought with other member of the Council that we should promote that. So that's what we do."
Jason W. Selby is the community editor for the Mitchell Country Press News. He can be reached at 515-971-6217, or by email at jason.selby@globegazette.com.