In Mark Twain's iconic novel, Huckleberry Finn traverses the Mississippi by raft. When Andy Taets was a child, the waterway was the Cedar River. He knows its history well. Every bend and rapid is familiar.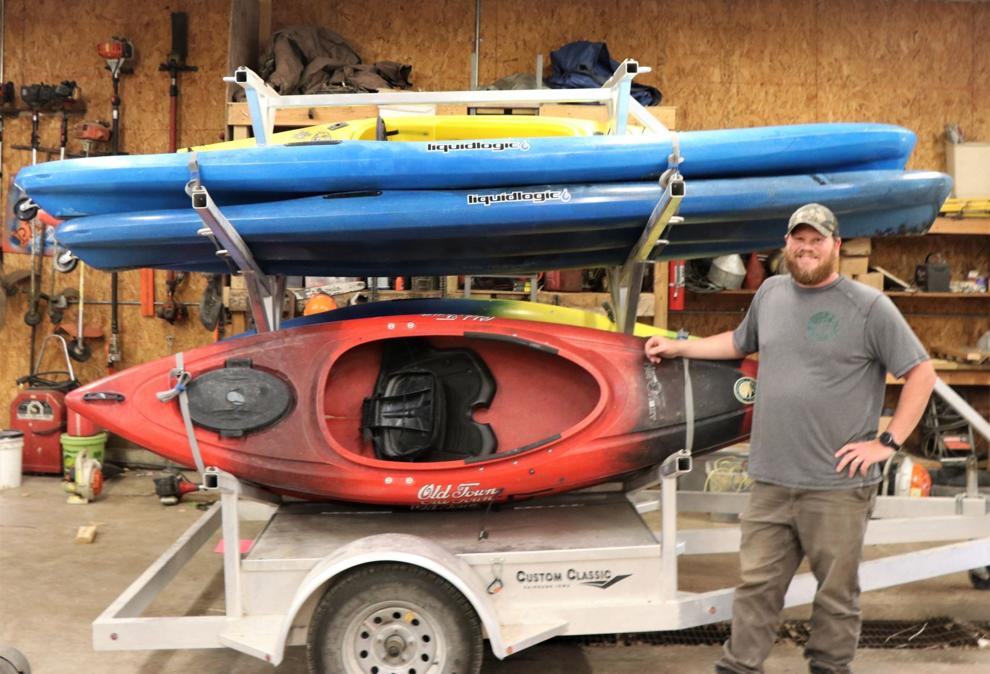 From just outside of Mitchell, he grew up kayaking and canoeing, fishing and watching eagles fly. A hiking trail led back to the Mitchell County Conservation headquarters in Osage, but Taets preferred aquatic travel and life on the river.
It did not hurt that his father owned a boat.
Today, Taets is Natural Resource Technician for Mitchell County Conservation. He maintains public hunting and wildlife areas, which does not seem like a job to him.
He and wife Samantha also own a kayak rental company in Osage called Nature Rx.
This month, Taets has a purpose – teaching young and old what he learned as a kid, while helping build a system of guideposts along the Cedar River.
Taets and Conservation are offering 10 free kayak programs. He took the idea from his days on the river as a child and planned a way to pass on this knowledge to another generation. He fundraised for the programs, enough to buy six kayaks and two standup paddleboards.
After Taets began these adventures, a double kayak was donated as well. Then there is his wife's boat, if there is participant overflow. Taets does not mind if there is.
"It's a great sport for all ages, minimum impact on your joints. The river guides you. You just have to steer the boat," Taets said. "You can drive 10 minutes, and you're on the river here."
A kayak program on Thursday (June 10) is tied to an event. It includes electro fishing, which is temporarily shocking fish so they can be scooped up in a net and studied, before returning them to the water. It will allow participants to identify fish in the stream. The event runs from 6-8:30 p.m.
The next program in July is a water trail event. Conservation will host an educational fair at the Milton R. Owen Nature Center, lunch provided, with a guided, interpretational float down the Cedar River in the afternoon, according to a press release. It will run from 10 a.m. to 2 p.m. on July 24.
There will be booths and vendors manned by the Iowa DNR and mussel and trapping experts, as well as a program by Conservation Naturalist Chelsea Ewen Rowcliffe describing the intricacies of the Cedar. There will be a float afterward.
Taets hopes to push out 30 kayaks that day, with three different guided tours.
From memory, he will stop the armada to point out a bend in the river, caves in bluffs filled with bats and other details of this aquatic environment.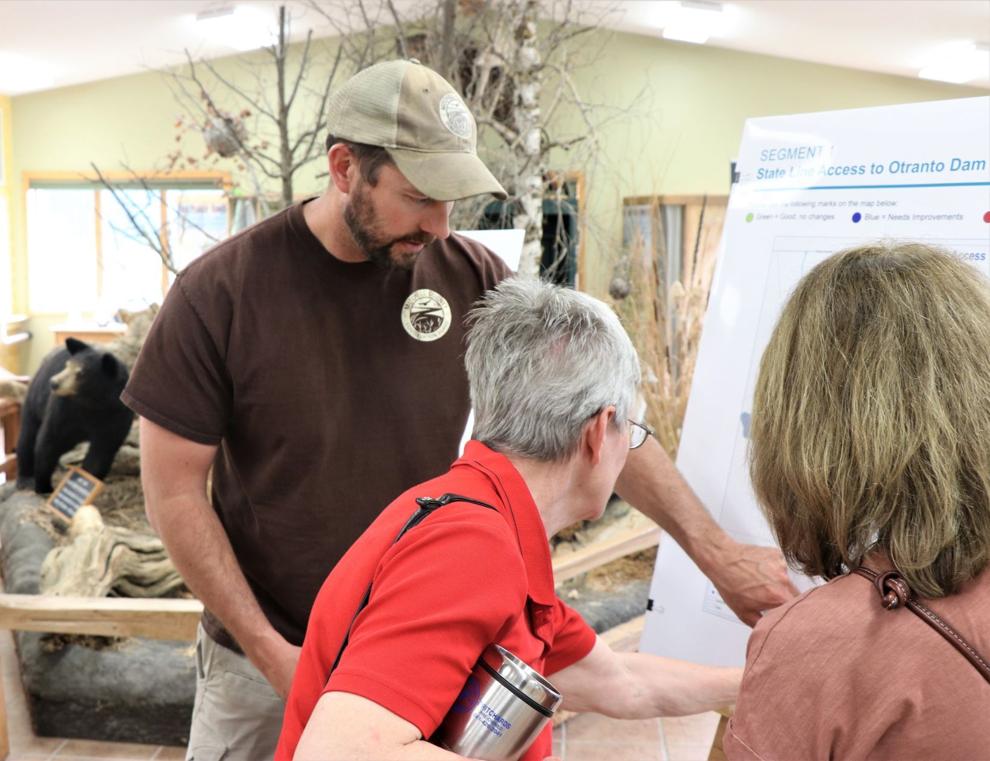 "The water trail plan will include better signage along the river," Taets said. "So if you're not familiar with the area, if I told you to go to the Bennett access point and get out at the T38 bridge, you would have no idea where that's at.
"There will be a map system consistent with all the water trails in Iowa. While a local resident knows the area, a visitor could get lost."
COVID-19 pushed the water trail plan back a year. There might also be restrooms built at sites, which could be paved and made bigger.
"What isn't special about the Cedar River?" Taets said. "It's a great river we have locally that we can recreate and fish on. We have a lot of great access points within the county. The water trail will help improve those.
"I think the community does a good job of keeping it that way, too," Taets said of the river's quality.
The river is filled with crappie, small-mouthed and rock bass, walleye, catfish, carp, northern pike, among others. Bass are Taet's favorite to catch and release.
Taets teaches paddle strokes and situational lessons, how to read the water, and he can provide a naturalist's view of the river. However, he prefers a hands off approach most of the time, so the kayakers can simply enjoy traveling the water.
"If you get onto these waters and wildlife areas," Taets said, "and you start doing stuff and enjoying them, I think you're less likely to pollute them, to dump appliances from bridges.
"Then they show their kids how to treat the river as well. It travels down the generations, that we protect our waters, respect nature and not throw garbage out. No one wants to float by a refrigerator when you're on the river."
Jason W. Selby is the community editor for the Mitchell Country Press News. He can be reached at 515-971-6217, or by email at jason.selby@globegazette.com.