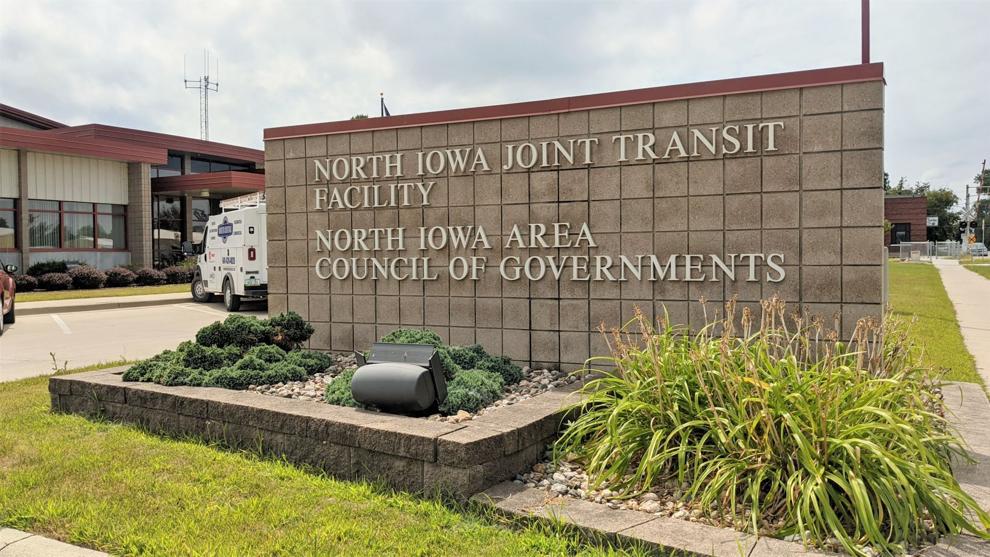 What's in a name? When William Shakespeare first posed that question in the 1590s, he likely wasn't referring to a cluster of somewhat connected, largely non-profit organizations in Mason City.
OK, he absolutely wasn't. It's worth asking, though, at a time and place where such organizations are working on all kinds of ways to improve the city that range from park beautification to bringing in major new businesses that can offer dozens of new jobs. And as the River City Renaissance motors on and the city navigates through the pandemic-caused recession, such orgs will continue to have a role to play.
Which is why it's good to know what exactly these organizations are and what they do. 
Mason City Chamber of Commerce: The kind of century-old organization common to cities of all sizes. The Mason City Chamber of Commerce has more than 650 members in its rank who, by the Chamber's tally, account for 16,000-plus jobs in the area. The executive committee is headed up by Bergland + Cram's Andy Meyer while the staff president is Robin Anderson. 
In terms of any kind of advocacy, the Chamber's website makes it clear that the organization does take positions on issues at the local, state and federal level to "stimulate economic growth opportunities for local business."
One example in recent years is the "yes" campaign that pushed for passing the bonding issue on the downtown multipurpose center. That particular campaign was a service project from "Leadership North Iowa" under the auspices of the Mason City Chamber of Commerce. That 30-year-old program's particular goal is identifying and developing future leaders in the community through a 12-week course. There's also a similar high school program that's been running for about a decade.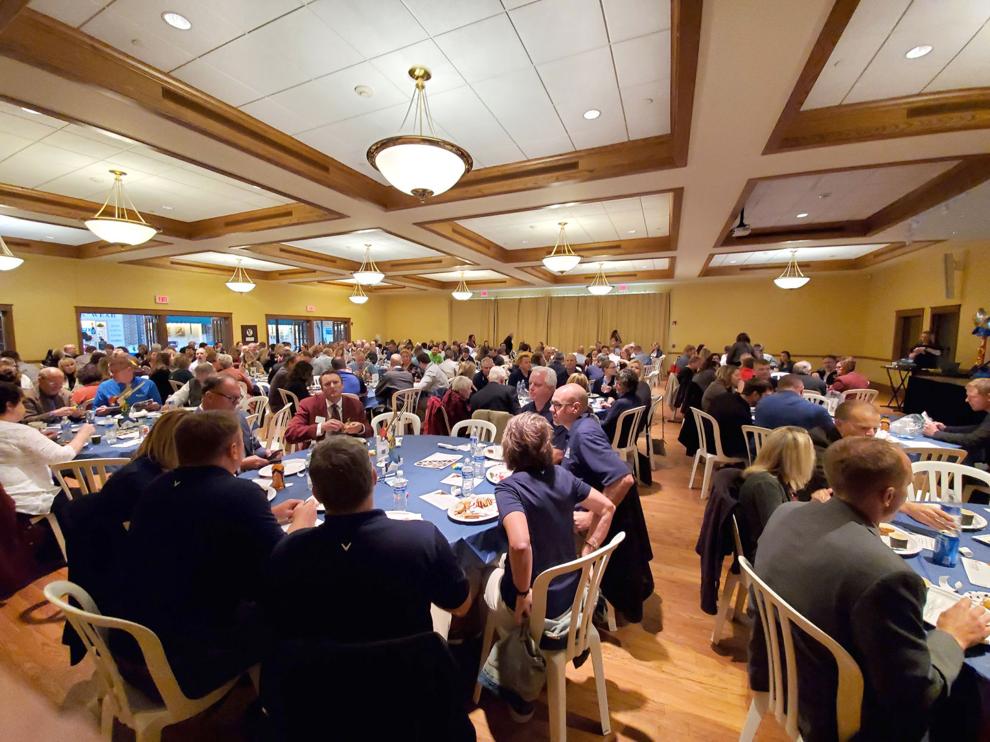 North Iowa Corridor Economic Development Corporation: One of the organizations that the Mason City Chamber of Commerce page mentions working closely with is the North Iowa Corridor Economic Development Corporation which is run by Chad Schreck and has formally existed since 2011 but has roots that stretch back decades. 
Unlike the Mason City Chamber of Commerce, the North Iowa Corridor has a focus on the large swathe of Cerro Gordo County. Recent projects such as the $35 million Bushel Boy facility and the $16 million, 133-unit Talon apartment complex were pushed by the North Iowa Corridor as part of what Schreck called a "ramped up" retention and expansion program in recent years.
On another front, the North Iowa Corridor was one of the lead organizers of a local COVID-19 relief fund that went out to businesses in the Clear Lake, Mason City and other parts of the county. In May, when Schreck announced the grants, which ranged from $1,000 to $5,000, he said that they would "provide critical short-term assistance to our small businesses so they can maintain or reopen business operations." In total, more than 100 Cerro Gordo County businesses received money through that Small Business Recovery & Continuity Fund.
North Iowa Area Council of Governments: Of the organizations based in Mason City that have done work related to COVID, NIACOG has one of the larger reaches. Despite its location in Cerro Gordo County, it counts seven other counties as members as well: Floyd, Franklin, Hancock, Kossuth, Mitchell, Winnebago and Worth. 
During the pandemic, the organization received $400,000 in assistance through the CARES Act to develop economic recovery and future resiliency plans. 
"It's relying on the economic development groups in our region to reach businesses to see what their needs are," NIACOG Director Myrtle Nelson said in August. 
Along with the current recovery work, NIACOG is also involved with a number of home repair programs. The "Regional Emergency Project" helps fund repair or replacement work on malfunctioning household utilities, such as furnaces and water heaters, for homes with a senior citizen or person with a disability. Its "Regional Home Repair" program allows for homeowners in Floyd, Franklin, Hancock, Kossuth, Mitchell, Worth and Winnebago counties to apply for up to $21,000 in funds to cover projects such as: dilapidated roofing, siding, handicapped accessibility, window/door replacement and wall repair.
Funding for the organization and its programs come through the local government bodies that participate in it as well as groups such as First Citizens Charitable Foundation Inc. which gave $5,000 for the home repair program in 2019.
Main Street Mason City: Smaller in focus than an organization such as NIACOG, this non-profit has a three-part goal to, as it says, "enhance, promote, and preserve downtown Mason City."
To accomplish that, the organization, whose board president is Melissa Fabian, recruits volunteers for: fund-raising events, sponsorship programs, creating business directories and downtown beautification. In one quarter of 2019, volunteers logged 250 hours for community cleanup efforts and filled 65 bags with yard waste and litter. 
During some of the early days of the pandemic, Main Street Mason City was one of the organizations in town that helped with a "Shop Local eGift Cards" page that let residents support businesses in the community without getting out of the house.
One of the other sponsors of that program is the Mason City Chamber of Commerce.
What a Globe Gazette News+ membership can do for you:
A deeper examination of local issues than you'll find anywhere else.
Two products in one – not everything that's in the print edition of the Globe Gazette is on our website, and not everything on our website is in the print edition.
Access to newspapers.com archives dating back two years.
The ability to carry your local news with you and receive alerts instantly as news unfolds.
Advertising that frequently gets you deals you won't find anywhere else.
Stories of the week from the Globe Gazette
Miss a day, miss a lot. Catch up on the news you might have missed this week: 
Jared McNett covers local government for the Globe Gazette. You can reach him at Jared.McNett@globegazette.com or by phone at 641-421-0527. Follow Jared on Twitter at @TwoHeadedBoy98.