When the nationwide COVID-19 pandemic started hitting local businesses in their pocketbooks in March 2020, there was an uncertainty surrounding how that would affect the economy in North Iowa.
While area businesses in all sectors felt the crushing blow of the pandemic, the real estate industry persevered and held steady, even in the midst of that uncertainty.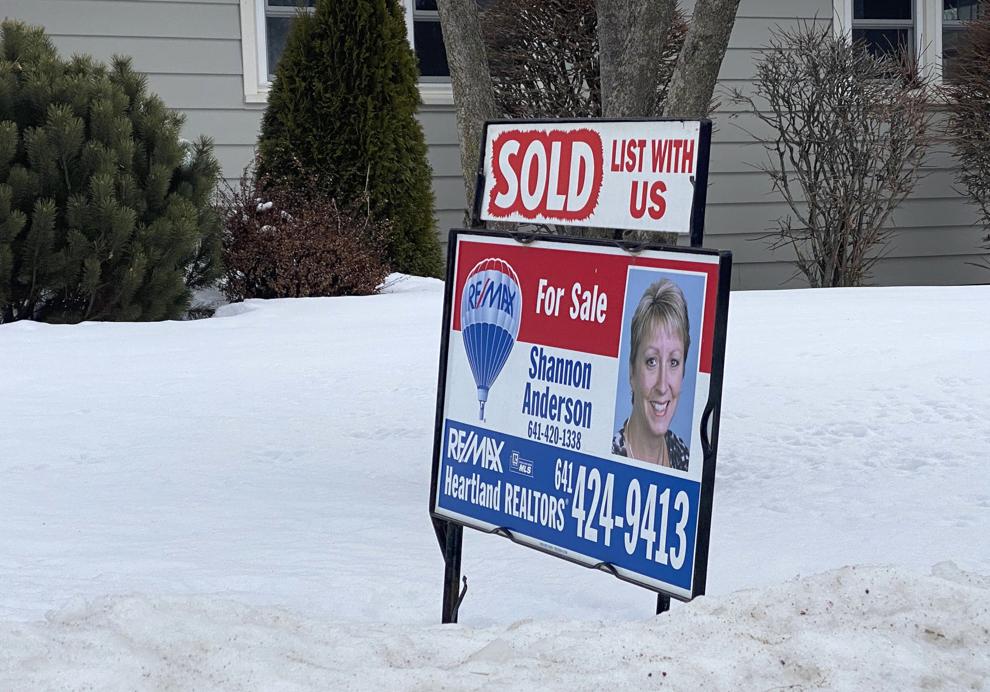 Thanks in part to historically low interest rates and an increase in people looking for bigger homes and yards – because spending more time at home has become the norm during the pandemic – instead of falling off like other sectors, the real estate market remained strong.
Diana Symonds, president of the Greater Mason City Board of Realtors and Mason City Multiple Listing Service, said that agents didn't know what to expect going into the pandemic as businesses were shuttering and people were sheltering in place.
With real estate being a commission-based industry where agents and brokers earn their pay from buyers and sellers rather than earning a salary, the start of the pandemic caused some agents stress as the risk-reward was uncertain.
"However, housing is a basic and essential need," Symonds said. "Our governor worked with the Iowa Association of Realtors to make sure the industry had everything necessary to continue selling and closing on homes."
Symonds said that as interest rates were low and inventory was in short supply, this created a "curious situation" as it was a great time for buyers to buy, and the right time for sellers to sell.
"(The year) 2020 was a great year for real estate in our market, and our industry is predicting 2021 to be another exceptional year."
The numbers tell the story.
A look at single family home sales statistics provided by the Greater Mason City Board of Realtors show just how the real estate industry in North Iowa bucked the trend of other industries that were hit hard by the COVID-19 pandemic.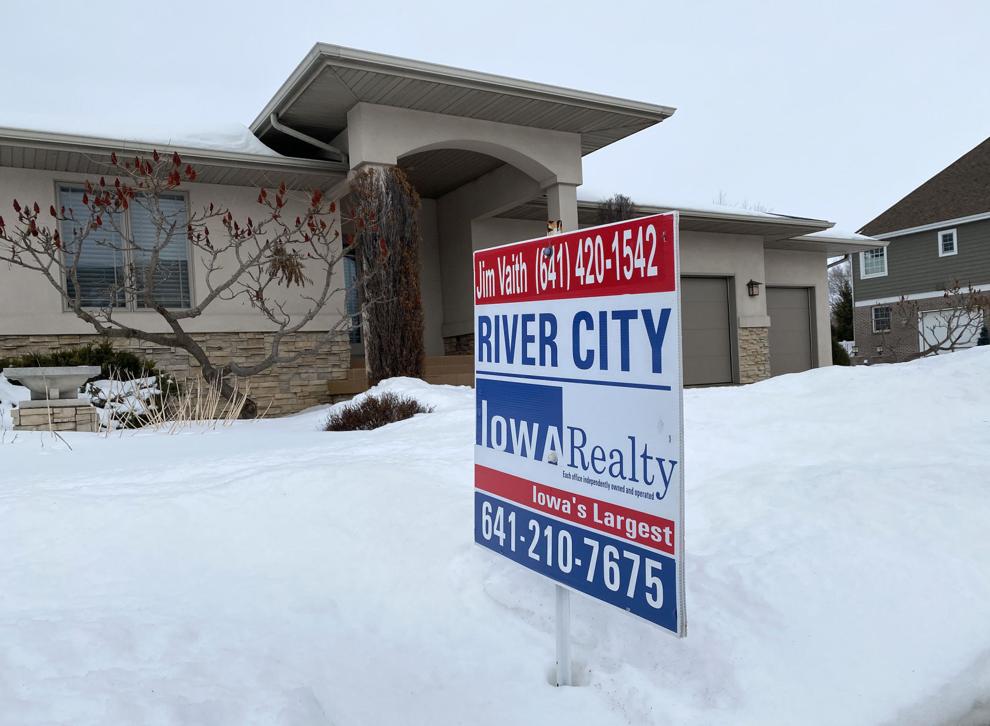 While there were fewer homes put on the market, a higher percentage have been sold since the pandemic started compared to the same time period the year before.
From March 1, 2020, to Jan. 31, 2021, there were a total of 453 homes listed, and 460 homes were sold in Mason City, meaning seven homes that were not listed also sold. The average list price was $144,647, while the average sale price was $140,347.
In the same time frame the year before, there were 534 homes listed, while 447 were sold (83.71 percent), with an average listing price of $141,252 and an average selling price of $135,449.
The average days on the market also decreased, going from 122 days to 109.
"We've continued to see an increase in average sale price, and a fairly steady decrease in average days on the market year-over-year," said Amber Scholl, executive officer with the Greater Mason City Board of Realtors and Mason City Multiple Listing Service.
The numbers outside of Mason City in North Iowa tell a similar story.
From March 1, 2020, to Jan. 31, 2021, there were 234 homes listed, with 231 of them being sold (98.72 percent) after sitting on the market for 119 days. The average listing price was $173,034, while the average selling price was $165,924.
In the same time period the year before, 273 homes were listed, while 204 were sold (74.73 percent) after sitting on the market an average of 113 days. The average listing price was much higher at $192,868, compared to the average selling price of $184,007.
Changing times
While many buyers aren't waiting for a return to normal, instead anticipating a new normal in which they live, work and entertain differently than before, real estate agents have had to change, too.
One Mason City real estate agent who spoke on condition of anonymity said he didn't know what to expect when the pandemic began, but knew he had to adjust to a new norm in terms of showings, open houses and closings in order for his business to at least maintain status quo, if not survive.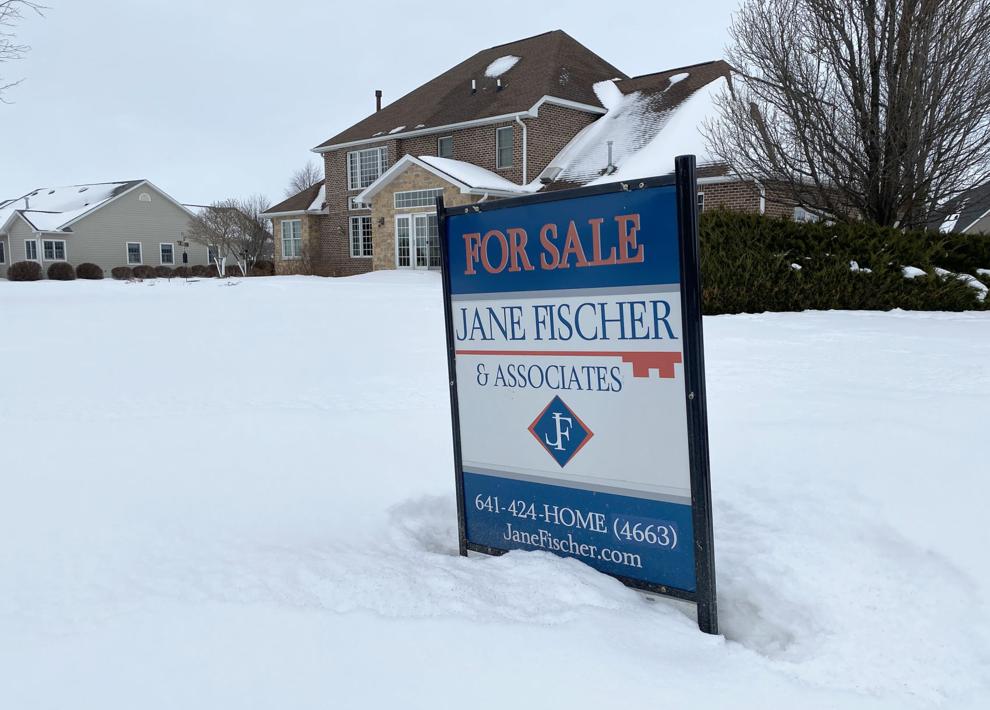 The local agent said he follows social distancing and always wears a mask, and even puts on gloves if he has to meet face-to-face with a seller or a potential buyer, which is now rare. He said there is less contact with clients as COVID-19 numbers continue to fluctuate.
He uses two of the homes he sold near the Mason City Country Club as examples of how things have changed in a short time. The agent said they were done completely online, with the showings done virtually, and the signing done online.
"It is less contact with the client because of the pandemic," he said. "We've used online signing before, but mostly just for out-of-state buyers. We now use it all the time."
As for showing homes, the agent said those are now done mostly with Facetime showings. To look at the home, buyers are using Google Earth to take a look at the neighborhood and virtual tours of the home on the broker's site to see the amenities.
"Technology has been a key factor in the success of many of our local agents," Scholl said. "We've offered additional training, as have several of our product and technology vendors. New and improved lock box features and easy-to-use mobile apps allowed our members to keep up with consumer demand while keeping themselves and their clients safe."
While most everyone involved in real estate has been pleasantly surprised with the success of the industry during the pandemic, they also see the coming year as a continuation of 2020.
With continuing low interest rates and inventory at all-time lows – agents have never seen it at this point – 2021 has started like 2020 ended.
According to Scholl, North Iowa real estate agents will continue to go with the flow and do what it takes to sell homes.
"Realtors are resilient by nature due to the variety of factors they're faced with in the real estate industry," she said. "From slow market conditions to housing booms, they've shown great strength to adapt to the ever-changing industry."
Jerry Smith is sports editor and special projects editor for the Globe Gazette. You can reach him at jerry.smith@globegazette.com or by phone at 641-421-0556.