Ramsey: Spending money in the budget?
We are debt-free except for our home, and we have six months of expenses set aside in our emergency fund. Every time we do our monthly budget, we set aside a small amount of personal spending money for us both. Do you see anything wrong with this?
There's absolutely nothing wrong with having a little fun money calculated into your monthly budget when you're in good financial shape. The problems start when couples don't agree on these kinds of things — or worse — when they start hiding stuff and lying to each other about where the money's going.
People either grow together or they grow apart when they get married. When you start hiding things from your spouse you're essentially keeping separate lives. That's a bad sign in any marriage, and in many cases, this kind of thing leads to divorce.
Having an agreed-upon budget isn't just telling your money what to do. It's also an important part of a healthy sharing and communication process between husband and wife!
Close small business?
I have a small business, and I love what I do. Unfortunately, things haven't been going well the last several months. On top of that, I've committed a lot of money to advertising in the coming year. Recently, I got a great job offer from a company that would pay me twice what I'm making now. What do you think I should do?
If it were me, I'd want to keep my options open. Closing your business would mean giving up all your customers. I'm not sure that's a good idea when the offer has just been made, and you know so little about the actual job.
If you think this new job is something you might like, why not accept the offer and see if you can continue your other work on the weekends? That would help cover some, if not all, of your advertising commitment. Plus, it would keep some money rolling in if the new job doesn't work out.
If you find you like this new job, then you've got a great income and something you like doing on weekends that pays. If you keep your business open — even on a small scale — there's always a chance it will begin to grow again. Who knows? It might give you the opportunity to jump back into it full-time somewhere down the road!
Names & News in North Iowa business for Oct. 7
Hermanson promoted to principal
RSM US LLP, the nation's fifth largest provider of assurance, tax and consulting services, recently announced the promotion of Scott Hermanson, principal, technology and management consulting, located in the firm's Mason City office, effective Oct. 1.
Mercy makes safety changes to ER entrance
Beginning Oct. 8, the entrance to the Emergency Department at Mercy Medical Center--North Iowa will be only open to patients seeking emergency care, and their visitors. Reducing the number of people using the ER entrance is a safety enhancement. 
Wright on the Park taking over walking tours
Charles H. MacNider Museum has formed a new partnership with Wright on the Park. The museum's well-known tours historic walking tours of Rock Crest/Rock Glenn will continue in coming years under the supervision and management of WOTP. Starting Jan. 1, 2019, WOTP will assume organizing and performing tours, with full operations turned over after 24 months.
Sukup inducted into National Academy of Engineering
Charles Sukup, president of Sukup Manufacturing Co., was inducted into the National Academy of Engineering (NAE) in a ceremony Sept. 30 in Washington, D.C.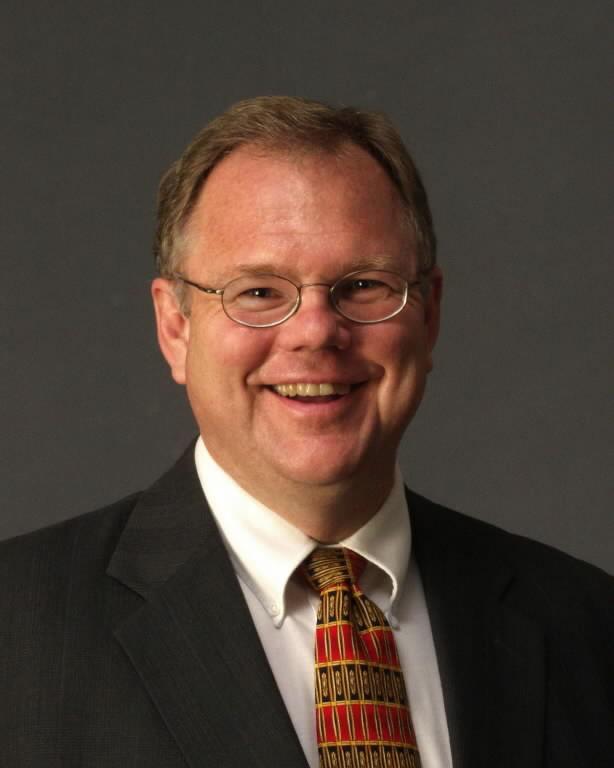 He is one of 83 new members and 16 foreign members elected Feb. 7 into NAE, which has 2,293 members.
Election into the NAE is considered the highest professional distinction accorded an engineer. 
Nelson joins Mercy Diabetes Center
Jeremiah Nelson, MD, FAAP, has joined the Mercy Diabetes Center. Nelson was diagnosed with Type 1 autoimmune diabetes at age 11, inspiring him to pursue a career in medicine.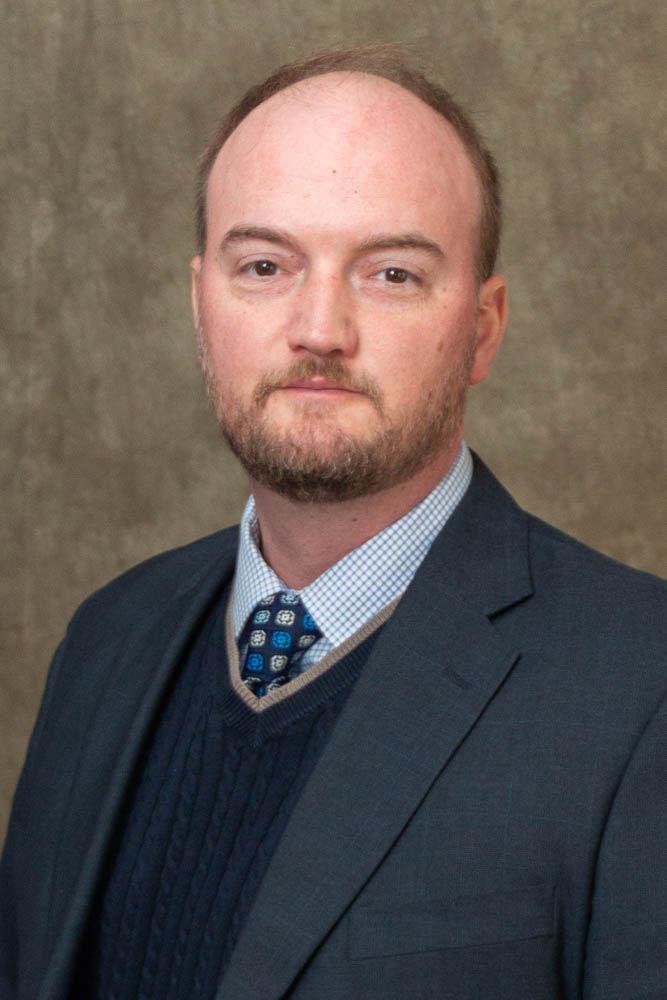 He started medical school at age 18 at the University of Missouri–Kansas City. His diabetes-focused fellowship at Washington University in St. Louis also included pediatric endocrinology.
He is a diabetologist who works with diabetes patients of all ages at any stage of life.
Stover Ventures wins $1,000 in entrepreneurial competition
Stover Ventures, LLC of Osage has received a $1,000 finalist award from the John Pappajohn Iowa Entrepreneurial Venture Competition. The company is applying a patented process to corn stover to extract highly effective antioxidants while creating a more digestible animal feed. They plan to open their first production facility in Osage. 
NIACC Pappajohn Center offers free workshop
The NIACC Pappajohn Center and the Small Business Development Center will offer a free workshop 6-8 p.m. Wednesday, Oct. 10, in room 117. The workshop is for anyone who is considering starting a business. Participants will learn how to create a business plan, do market research, consider different types of business ownership and learn how to register a business. To register, call Mary Spitz at 641-422-342 or email mary.spitz@niacc.edu.
NIVC Services named a Top Workplaces in Iowa
NIVC Services, Inc. was awarded a 2018 Top Workplaces honor by The Des Moines Register, ranking 13th in top 75 small businesses. The list is based solely on employee feedback gathered through a third-party survey administered by research partner Energage, LLC,, a leading provider of technology-based employee engagement tools. The anonymous survey measures several aspects of workplace culture, including alignment, execution and connection. 
Iowa Museum Association awards certificates
The Iowa Museum Association has awarded certificates to four Mason City residents: Joyce Deike, Wright on the Park & Stockman House; Kay Ingersoll, Kinney Pioneer Museum; Tara Schlichting, Wright on the Park and Lindsey James, Visit Mason City. Each received a certificate for completion of a series of five workshops on core museum industry topics. 
Meyers joins Clear Lake dental office
Dr. Matthew T. Meyers joined Sorenson Family Dentistry in Clear Lake in July.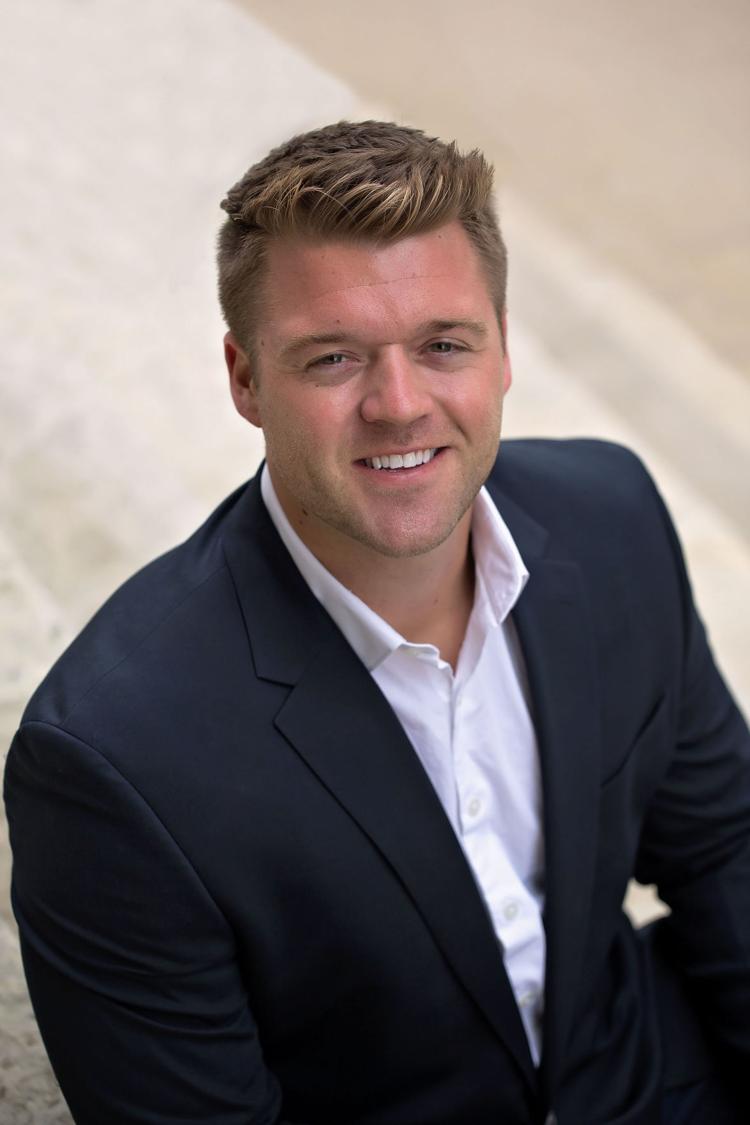 Meyers grew up in Pella and has degrees from Iowa State University and the University of Iowa College of Dentistry.
He is involved with the Iowa Mission of Mercy, which provides free dental services to underprivileged people. 
Dickerson, Rounds, McDonald join Lichtsinn RV in Forest City
Erin Dickerson, Brandon Rounds and Kevin McDonald have joined Lichtsinn RV in Forest City.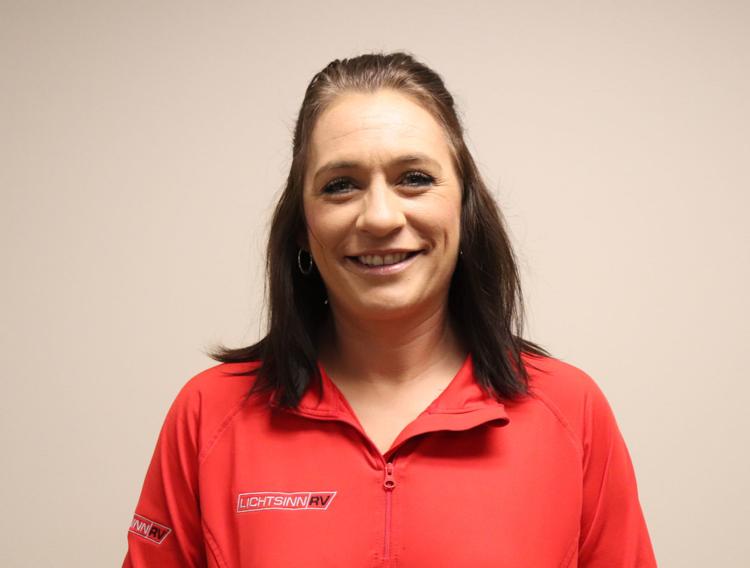 Dickerson, a graduate of CAL Schools, is a RV parts inventory specialist. She will focus on managing parts inventory and shop supply, overseeing the parts showroom display and shipping parts to guests across the U.S.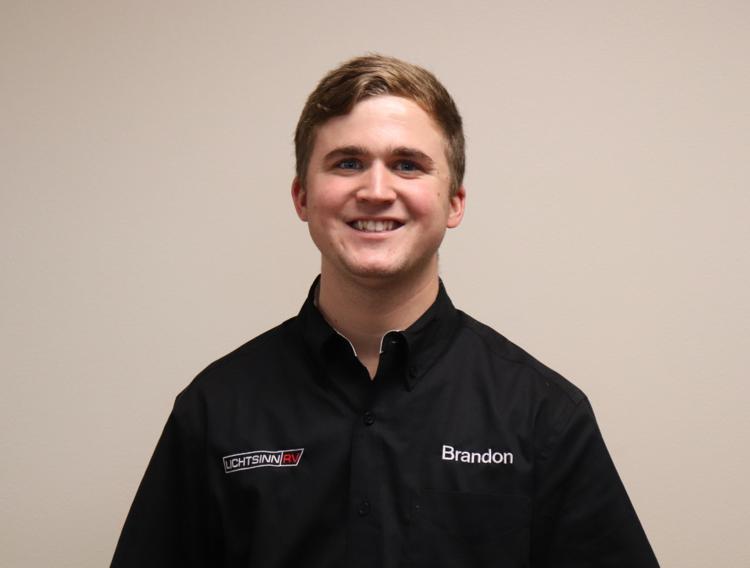 Rounds, a graduate of Shadow Ridge High School in North Las Vegas, Nevada, and McDonald, a graduate of Lake Mills High School, will work in RV finishing and quality control, cleaning interiors and exteriors of RVs.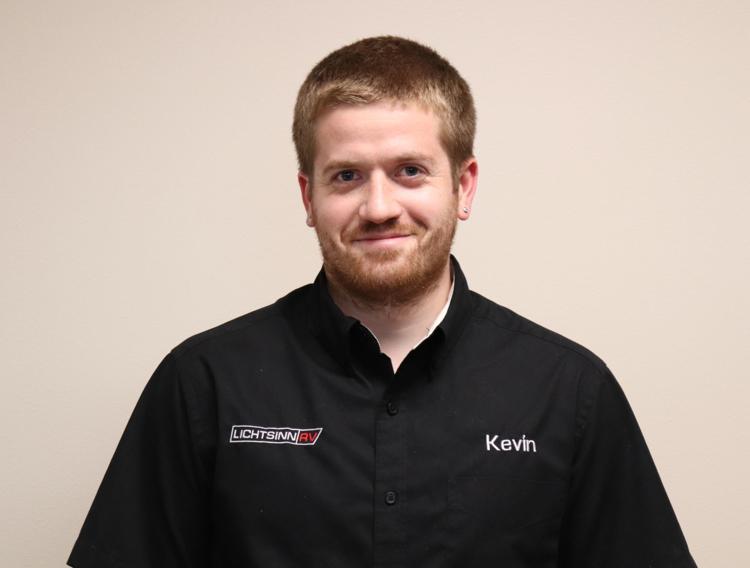 Foell to chair United Way campaign
Robert Foell will chair United Way of North Central Iowa's 2018 campaign.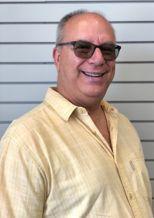 Foell has been involved with United Way for a number of years through Community Impact Teams, the volunteer group that reviews applications and recommends funding allocations.
The organization's campaign goal is to increase donor investments by 10 percent.
Sukup Manufacturing receives Workplace Wellness Diamond Award
Sukup Manufacturing Co. has been awarded Cerro Gordo County Department of Public's Health third annual Workplace Wellness Diamond Award for its support of employee health and well-being. The Workplace Wellness Awards Program is a partnership between the department, Mason City Chamber of Commerce and the Healthy-Mason City Worksite Committee. Henkel Construction was awarded the Silver Level, and the Mason City Chamber of Commerce received the Bronze Level. 
TruStile hosts employee picnic
TruStile Doors in Northwood hosted a picnic for employees Sept. 15 at Swensrud Park in Northwood. Over 180 attended the event, which included a magician, face painting, ducks, horseshoes, kickball, football, lunch and prizes. 
Kuehner joins Mercy Family Clinic-Rockford
Kim Kuehner, ARNP, has joined the medical team of Mercy Family Clinic-Rockford.
She received her master's degree from Simmons College and her RN from Kirkwood Community College.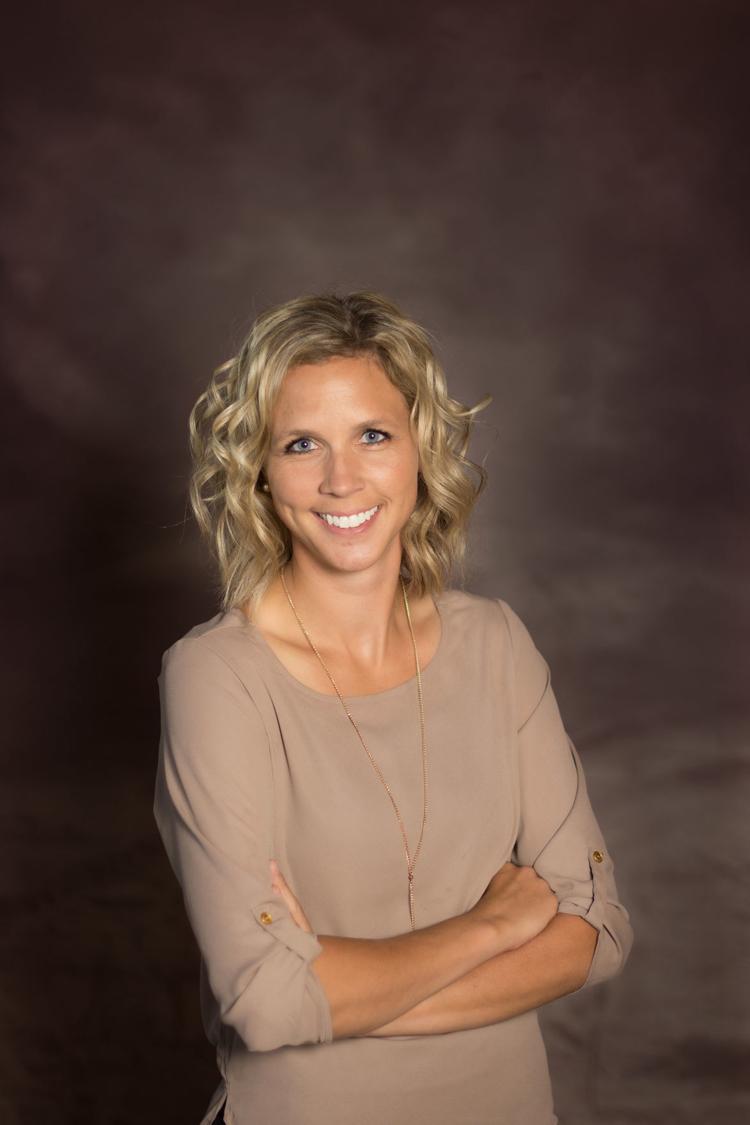 Kuehner grew up on a farm near Waucoma and looks forward to providing care to those who live in the Rockford community as well as the surrounding area.
Prior to joining Rockford, Kuehner was a surgical nurse for 10 years, most recently at Allen Hospital in Waterloo.                                                     
Clear Lake Bank & Trust makes list for eighth straight year
Clear Lake Bank & Trust was named a 2018 Top Workplaces honor by The Des Moines Register for the eighth consecutive year. The bank is one of only seven companies across the state of Iowa to have received the award since the award's inception, according to a release.
The awards are based on anonymous employee feedback gathered through a third-party survey administered by a research partner. The survey measures several aspects of workplace culture.
Waldorf donates finance curriculum to 5 schools
Forest City-based Waldorf University is donating Ramsey Solutions' Foundations in Personal Finance curriculum to five high schools, including Forest City High School. The others are in Albert Lea, Minnesota; Austin, Minnesota; Iowa Falls; and Fort Dodge.
Staci Ackerson, Shankland Insurance recognized as Entrepreneur of the Month
The NIACC John Pappajohn Entrepreneurial Center and the North Iowa Area SBDC named Staci Ackerson of Shankland Insurance as the Entrepreneur of the Month for September 2018. Using state grants, she moved the business from downtown Charles City to the derelict Western Railroad depot. The renovation included adding two rental apartments and maintaining the historical charm of the building.
North Iowa Oral Surgery launches charitable contest
Mason City-based North Iowa Oral Surgery & Dental Implant Center launched a charitable program that will provide one Mason City area resident a full-arch restoration treatment free of charge. For more information on the Second Chance program, visit nioralsurgery.com/second-chance.
Schmidt elected to executive board
Tim Schmidt, Garner city council member, was elected to serve on the executive board of the Iowa League of Cities during the group's annual conference Sept. 14 in Council Bluffs. Schmidt was first elected to the Garner City Council in November 2013. He also serves on the North Iowa Area Council of Governments.
Tott earns PTOE certification
Eric Tott, a licensed engineer with Mason City-based WHKS & Co., has become certified as a Professional Traffic Operations Engineer. Tott joined WHKS in 2007 and has managed and designed numerous roadway, traffic and infrastructure projects.
Access named to Top Workplaces list
WAUKEE-based Access Systems, with an office in Mason City, was named second in the mid-sized company category for Top Workplaces in Iowa for 2018 by the Des Moines Register. Access was also named a Top Iowa Workplace for the fourth straight year, and CEO Shane Sloan was named a Top Leader.
Hsu joins Mercy Family Clinic
Dr. Wei-Fen (Lisa) Hsu joined Mercy Family Clinic – Regency of Mason City. Wei-Fen received degrees from Chung-Shan Medical in Taiwan and from Poznan of Medical Sciences in Poland. She completed her residency at Mercy-North Iowa.
Goldman Sachs seeks applicants for small business program
The Goldman Sachs 10,000 Small Businesses Program will offer a free education program in January in "central Iowa" for accepted applicants. For requirements and more information, visit 10KSBapply.com/Iowa. Applications are due Oct. 15.
Mason City Sleep Center receives accreditation
Mason City Sleep Center was awarded a three-year accreditation by the Accreditation Commission for Health Care, recognizing "comprehensive, excellent patient care," according to a release.
C&C Auto Sales signs on with U-Haul
U-Haul Company of Iowa, Inc. announced that Charles City-based C&C Auto Sales is a new dealer for its trucks, trailers, towing equipment, moving supplies and in-store boxes.
Huffman joins ATURA
Scott Huffman has joined ATURA Architecture in Clear Lake as a senior designer. Huffman, a graduate of Iowa State, will be responsible for schematic design, design development, construction documents and project construction administration. He lives in Britt with his wife and son.
Clear Lake Rotary seeks award nominations
The Clear Lake Rotary Club is seeking nominations of worthy residents for its "William L. Nicholas Citizen of the Year" award for 2018. The award has been renamed in honor of long time member, William L. Nicholas.  Nominees may be any resident of Clear Lake whom an individual or an organization feels has served the community in a special way.
Nomination forms will be accepted through Oct. 12, and the recipient will be honored at the Nov. 9 meeting of the Clear Lake Rotary Club. Call 641-357-2992 or 641-529-1965 for more information.
Baldus, Osage restaurant recognized by Iowa trade group
Jessica Baldus will receive the Small Community Restaurant Neighbor Philanthropist award for Unc's Cheescakes in Osage from the Iowa Restaurant Association. Awards from the group will be presented at a banquet Oct. 8 in Des Moines. Restaurants were nominated by industry members and the public, and winners were selected by industry leaders, according to a release.
Nora Springs Care Center earns honor roll ranking
ABCM Corporation-owned Nora Springs Care Center was named to the Iowa National Nursing Home Quality Care Collaborative Honor Roll. The list recognizes performance on the Nursing Home Compare long-stay quality measures.
Health for Life awards two grants to Plymouth projects
The HEALTH For Life Board, in partnership with the Cerro Gordo County Department of Public Health, awarded funding for two wellness initiatives in Plymouth. The Plymouth Parks and Recreation Department was awarded $3,510 to develop a community disk golf course. The Plymouth Fitness Class was awarded $295 to purchase new fitness equipment.
Project funding requests for application can be submitted by emailing Ron Osterholm at ron@cghealth.com.
Country Meadow named Property of the Year
Mason City's Country Meadow Place was named Property of the Year by the Iowa Assisted Living Association at its annual conference Aug. 23 in Des Moines. The award recognizes "outstanding performance including consistently high occupancy, innovative renovations or remodeling, special events, awards received and tenant comments," according to a release.
Wagner joins Mason City Ford Chrysler
Chelsea Wagner has joined Mason City Ford Chrysler. She lives in Mason City with her boyfriend.
Beenken joins ATURA Architecture
Jared Beenken has joined Clear Lake-based ATURA Architecture as a project architect. Beenken, a Buffalo Center native, graduated from Iowa State and previously worked for Brunton Architects & Engineers of North Mankato, Minn. He, his fiance and his future stepdaughter will relocate to Clear Lake this fall. 
United Way plans campaign kickoff
United Way is holding a campaign kickoff and "Day of Caring" event Sept. 25 at the Mason City Chamber of Commerce. The day begins with breakfast at 7:30 a.m., and the program runs from 8 to 9 a.m. RSVP by Sept. 21 by calling 641-423-1774.
Nosko, Springer join IMT
Garner-based Iowa Mold Tooling Co., Inc. announced the hire of two new design engineers, Jonathan Nosko and John Springer. Nosko earned a degree from Wisconsin-Platteville, while Spring is a graduate of Wisconsin-Madison.
Live Love Yoga celebrates five years
Live Love Yoga, located in downtown Mason City, celebrated its fifth anniversary on Sept. 8 with an open house. The event featured chair massages, a henna artist from Des Moines, body art and refreshments.
RSM promotes three at Mason City office
The Mason City office of RSM US LLP recently announced the promotion of three employees: Laura Enderson, tax services supervisor; Nathan Burchett, consulting services senior associate; and Erin Schieffer, technology solutions senior associate.
Collins joins ATURA Architecture
David Collins has joined Clear Lake-based ATURA Architecture as a senior designer. Collins began his career in Seattle where he led as a BIM Specialist and has most recently been practicing in Raleigh, NC. At ATURA, he will be responsible for 3D modeling, renderings, documentation, and virtual reality experiences. He lives in Clear Lake with his wife and two sons.
FCIS promotes Peterson
Mary Peterson has been promoted to the position of commercial lines manager at FCIS Insurance in Forest City. Peterson has been employed with FCIS since July of 2007, and has an insurance designation of Certified Insurance Service Representative.
Iowa State Bar recognizes Berry
Clear Lake attorney Matt Berry was named the August recipient of the Spotlight on Service award from the Iowa State Bar Association. The award recognizes "work in the community." Berry, married to Jean and practicing law since 1981, has served as an ordained deacon to Catholic parishes in Mason City and Manly. He has also volunteered and served on boards with the Clear Lake Economic Development Corporation, Community Kitchen and One Vision.
Lichtsinn RV promotes Stone
Chris Stone has been promoted to finishing manager at Forest City-based Lichtsinn RV and will lead the Finishing Department. Stone recently joined Lichtsinn RV in April from Fabulous Freddy's in Las Vegas, where he held the position of car wash manager.
Lake Time Brewery wins SBDC award
America's SBDC Iowa announced that Lake Time Brewery in Clear Lake, is the winner of the group's August Business of the Month award. Lake Time Brewery was founded by Bob and Suzy Rolling in 2012. In addition to a downtown Clear Lake location, Lake Time is available in 23 North Iowa counties and eight more in the Des Moines/Ames area.
Reynolds names Schmitt to taskforce
Emily Schmitt, general counsel of Sheffield-based Sukup Manufacturing Co., was named to the Growing Rural Iowa Taskforce, as well as the Initiative's Executive Committee, by Gov. Kim Reynolds. The group will hold its first meeting Sept. 7.
Drury joins Cerro Gordo County Foundation committee
Swaledale Mayor John Drury was elected as a member of the governing committee of the Cerro Gordo County Community Foundation during its July meeting. Drury will serve a three-year term and joins other committee members Shaun Arneson, Dalena Barz, Angela Determan, Mary Ingham, Paula Petersburg, Marty Ramaekers, Adam Wedmore and Sterling Young.
Klapperich, Starkey promoted at First Citizens Bank
Mason City's First Citizens Bank announced the promotion of Mindy Klapperich to universal banker and Theresa Starkey to personal banker. Both will be based out of the West Mason City location.
Klapperich, with First Citizens since 2005, most recently she has served as a private banker at the downtown Mason City location. Klapperich holds degrees from NIACC and Kaplan, and also graduated from the Iowa School of Banking. Klapperich and her husband live in Mason City with their daughter. 
Starkey has been a receptionist with at the West Mason City location since 2016. She has a degree from Kaplan, has two children and lives in Mason City.
Nichols announces resignation from One Vision
Jeff Nichols, One Vision's chief executive officer since 2014, announced his resignation from the position, effective Sept. 30. He oversaw the transition of more than 120 supported individuals from a large group-home setting to smaller, community-based homes and the redevelopment to One Vision's Clear Lake campus directed toward senior living. Nichols has accepted a position as CEO of Minnesota Autism Center. Mark Dodd, One Vision chief operating officer, will serve as interim CEO.
Free Start Smart Workshop in Mason City
The NIACC Pappajohn Center and the Small Business Development Center is offering a free two-hour workshop designed for anyone who is considering starting a business. At Start Smart, participants will learn how to create a business plan, do market research, consider different types of business ownership and learn how to register a business. The workshop is 10 a.m. to noon Wednesday, Aug. 29, at IowaWORKS, 600 S. Pierce Ave., in Mason City. To register, call Mary Spitz at 641-422-4342 or email mary.spitz@niacc.edu.
Lichstinn RV promotes Gilbertson
Jeremy Gilbertson, previously finishing and quality control team lead, will be taking on the role of guest service specialist at Forest City-based Lichstinn RV. He will focus on educational orientations, the rentals department and inventory management support.
Carney: Brief history of U.S. conservation
Our current system of soil and water conservation district offices in every county in Iowa came as a direct result of the passion and drive of the first administrator of what is now the Natural Resources Conservation Service, Hugh Hammond Bennett.
Bennett, a farmer from North Carolina where the construction of terraces was the primary erosion reduction practice in the 1920s, became convinced that vegetation and improvements in soil tilth were a more economical way to reduce soil erosion. Bennett established demonstration projects across the country to illustrate and test farming methods that improved soil quality and reduced erosion.
The economic depression and the drought of the 1930s that resulted in the Dust Bowl, prompted the United States government to invest more money and manpower into this effort which was led by Bennett. In 1935, he became the administrator of the Soil Conservation Service, which was charged with the protection of the land. The concept of the farmer and the soil conservation technician working together to write a conservation plan for each farm was developed and the current system of voluntary, incentive based conservation began.
During the 1940s, conservation districts were established across the United States. The districts were approved by ballot and run by local farmers, elected soil and water district commissioners. There was a lot of momentum for conservation at the time with President Franklin Delano Roosevelt stating, "The nation that destroys its soil destroys itself."
Nearly 75 years later, the districts are still carrying out their mission to protect the water, land, and air for all of our citizens. The name of the federal agency overseeing districts was changed to the Natural Resources Conservation Service, or NRCS, in 1994 to better reflect this mission.
As economic pressures to produce increasing quantities of food, feed, and fuel grow, producers sometimes forget the lessons of the 1930s. Modern farming technologies have reduced the need for tillage, which is the single largest cause of soil erosion. Incentive payments are available to help producers try new practices, such as no-till and cover crops, and there are a wide variety of programs to protect vulnerable lands.
As Hugh Hammond Bennett stated, "Out of the long list of nature's gifts to man, none is perhaps so utterly essential to human life as soil."
Dave Ramsey is CEO of Ramsey Solutions. He has authored seven best-selling books, including "The Total Money Makeover." Follow Dave on the web at daveramsey.com and on Twitter at @DaveRamsey.