Racism. Bigotry. Xenophobia. These words describe ugly conditions that are part of this country's history — and still exist. In Mason City, ra…
I believe that puppies and rainbows are overrated.
My wife and I recently decided to move from my hometown of Mason City to Ashburn, Virginia. Age and wanting to be near our son played a big pa…
MASON CITY — Blatant racism was not evident in any of the emails sent to City Council members during the deliberations on the proposed Prestag…
MASON CITY — Officials in Mason City and Wright County had differing responses to the Globe Gazette's request for thousands of emails sent to …
CLARION — While racism was cited in the defeat of a pork processing plant in Mason City, its approval by Wright County officials was done so a…
Mason City Councilwoman Janet Solberg cited phone calls and emails as a reason to base racism on the opposition to the Prestage Farms project …
On behalf of the Prestage family, our employees, production partners, colleagues in the pork industry and agriculture in general, we thank tho…
Like a good many North Iowans, I don't live in Mason City or Cerro Gordo County, but do work, shop and from time to time play there.
EAGLE GROVE — Eagle Grove is taking steps to prepare for Prestage Foods of Iowa after the Wright County Supervisors passed a development agree…
CLARION — The Wright County Board of Supervisors on Monday approved some of the final steps in securing a $240 million pork processing plant.
No matter who wins the special City Council election on Sept. 20, a milestone will have been reached in Mason City political history.
It's hard to imagine any questions that haven't been raised about Prestage Foods' plans to build a pork slaughter and fabrication plant in Wri…
CLARION — The Wright County Board of Supervisors will vote on the development agreement with Prestage Foods of Iowa Monday.
DES MOINES — A proposed pork plant in Wright County, which originally was proposed to locate in Mason City, is getting a second opportunity fo…
MASON CITY — Cerro Gordo County supervisors recommended unanimously Tuesday to reject an application for construction of a hog confinement fac…
We are pleased with the great interest shown in the race for Mason City's at-large City Council seat. We hope that interest is taking hold in …
CLARION — The Wright County Board of Supervisors are set to make their final decision on Prestage Farms of Iowa next week.
CLARION — The Wright County Board of Supervisors will hold a second reading Monday on the division of taxes levied on property in the Urban Re…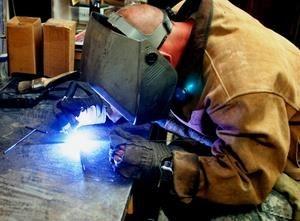 J & J Machining, Welding & Fabricating
Cerro Gordo County supervisors will hold a public hearing at 10 a.m. Tuesday on a proposed hog confinement facility north of Ventura.
CLARION — Discussion at the Wright County Board of Supervisors meeting Monday quickly turned from establishing an urban renewal area to opinio…