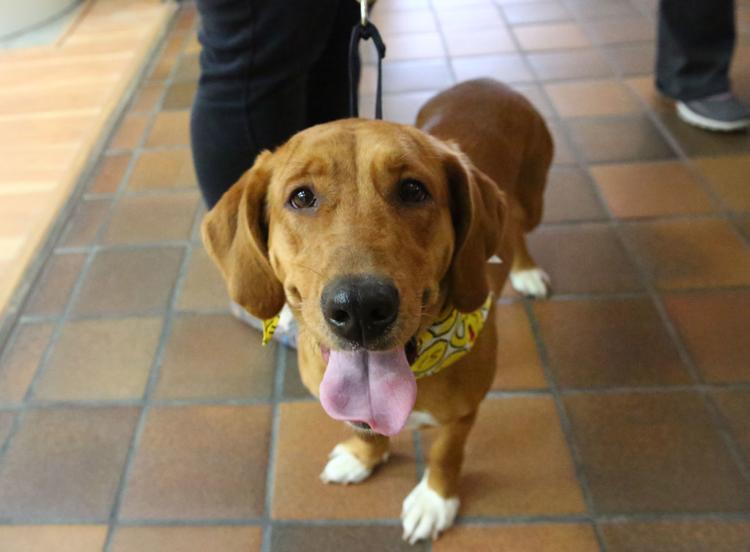 Pets Plus Owner Julie Bublitz's store hadn't materially changed much since it opened in December and when it had its official ribbon-cutting ceremony on Friday except for one small difference: Dogs. 
On Friday, one day after National Pet Day, there were plenty more dogs sniffing around the Southbridge Mall store.
Dachshund. Mini dachshund. Husky mix. Rottweiler. Boston terrier. All were in attendance for the Mason City Chamber of Commerce's ribbon-cutting ceremony. Some brought by the Humane Society of North Iowa, others came with friends and family of Bublitz.
And as they got their treats and belly rubs, Bublitz, who owns four dogs herself, took care to remind the crowd of the store's hours and noted that there would soon be a modification to the shop.
By August or September, Pets Plus will have a grooming kennel that Bublitz's daughter will help to operate.
You have free articles remaining.
Bublitz said that she plans for it to be Great Dane-sized so that most of the pooches coming in can be plenty comfortable.
As of now, Pets Plus operates from 10 a.m. to 4 p.m. Tuesday through Saturday.
Pets Plus is one of two stores to recently open in Southbridge.