The timing couldn't be much better. 
Just weeks after the Mason City multipurpose arena opened on the west end of Southbridge Mall, a new sports bar and grill is now up and running inside the mall as well. 
The Sports Page, which is located right near Southbridge's south entrance, got going on Friday, Dec. 27, and had steady crowds all weekend. 
According to Marc Shannon, who is helping run the bar and grill with his dad, Harry, and his dad's business partner, Steven Anderegg, Cyclones and Hawkeyes football both brought people out to the new establishment.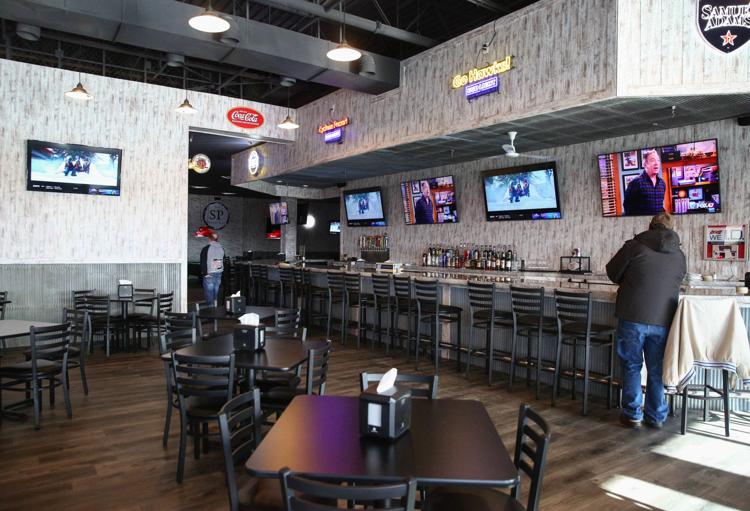 "We couldn't move in here," Shannon said about the crowds during the Hawkeyes game. 
That's a far cry from when Anderegg and Harry Shannon took over the long-vacant space in mid-September.
At that time, according to Marc, the place was "gutted." Walls were discolored and ceiling tiles were missing. Which isn't entirely a surprise for a space whose last steady occupant was Diamond Dave's which stopped doing business nearly 20 years ago.
You have free articles remaining.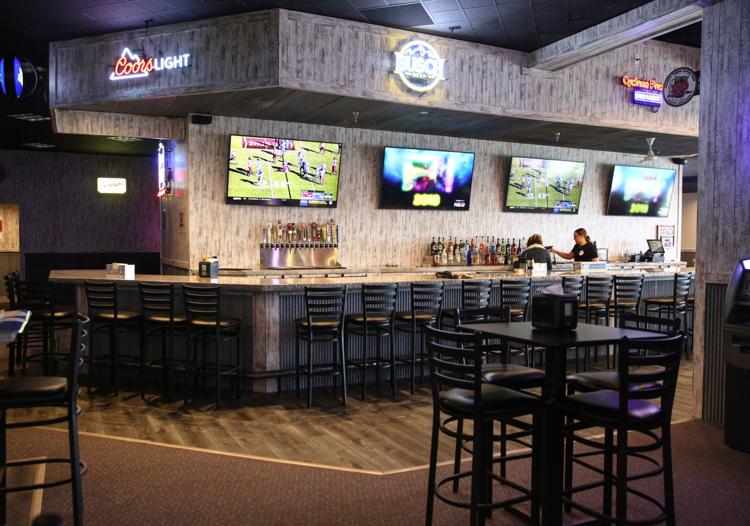 Marc said that it took awhile to get everything feeling fresh and new.
"I'm glad the construction is over," Marc joked. 
The Sports Page, which runs daily from 11 a.m. until 12:30 a.m., joins not only the arena, but also Country Axe and Mason City Parks and Rec as new additions to Southbridge Mall in the past month.
Part of the impetus for locating inside the mall for the Sports Page management was to get in on the new buzz surrounding the arena and Southbridge.
With the decision to locate downtown, the Sports Page was able to apply for and receive a $30,000 loan from the city. The money comes from the city's Downtown Revitalization Loan program which works to spur growth and development in downtown Mason City. 
In applying for the loan, Anderegg and Harry Shannon said that they wanted to do as much as possible to push downtown Mason City forward.
"It is our goal to be a new asset to the revitalization of downtown Mason City. We feel having a full-service sports bar adjoining the new arena will help keep families that are here for events in downtown Mason City."
What a Globe Gazette News+ membership can do for you:
A deeper examination of local issues than you'll find anywhere else.
Two products in one – not everything that's in the print edition of the Globe Gazette is on our website, and not everything on our website is in the print edition.
Access to newspapers.com archives dating back two years.
The ability to carry your local news with you and receive alerts instantly as news unfolds.
Advertising that frequently gets you deals you won't find anywhere else.
Reach Reporter Jared McNett at 641-421-0527. Follow him on Twitter and Instagram at @TwoHeadedBoy98.