Rachel Schreck wants a lot out of her new fair trade store in downtown Mason City.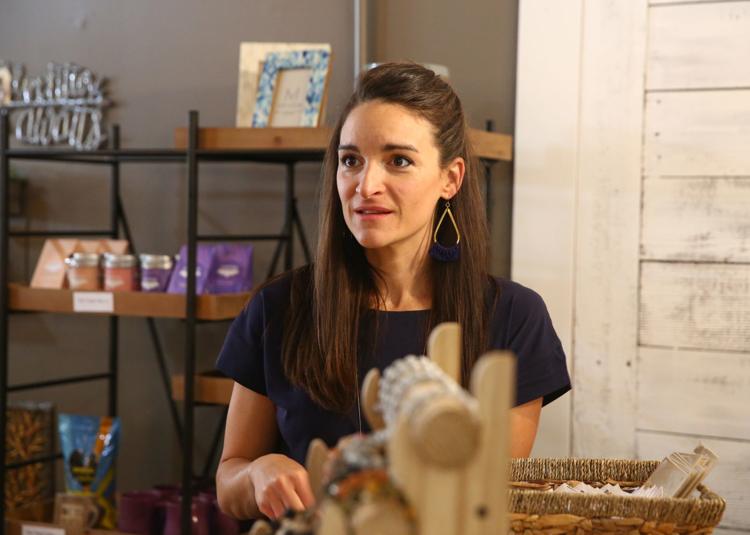 She wants My Fair Trade to share the stories of artisans working in Haiti to support their children. Schreck also wants the retail space, her first independent business venture, to be an educational place where people can learn more about where their products come from.
And she wants to be able to do all of that while re-purposing some more local fare as well.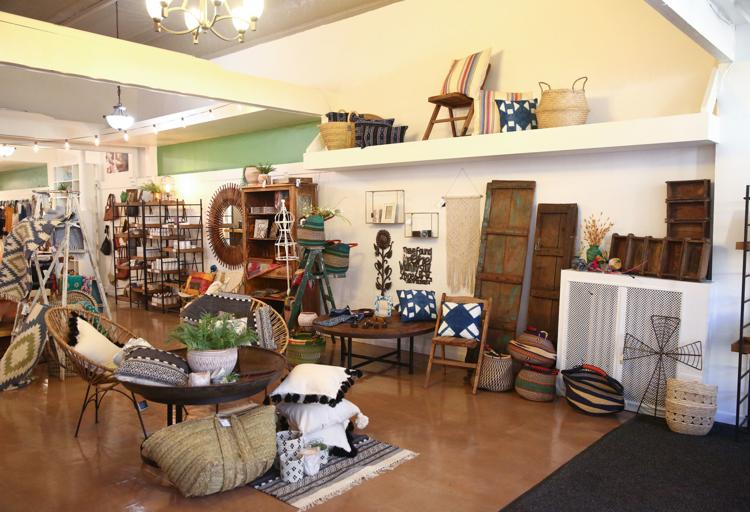 So there are reupholstered chairs in the store on Federal Plaza that were acquired from the massive Bergo's Department Store auction from earlier in the summer. Wagon wheels and old barn doors act as accouterments. And the curtains for the dressing room were constructed with help from Schreck's dad Denny. 
A lot of the inspiration for Schreck came from watching a documentary about the retail industry.
"I did start having kind of a shift, in the clothing, when I watched a documentary called True Cost and I really started learning about who was making our stuff and if we get it at a really cheap price, there's somebody on the other side who is paying for that and it's usually like abuse and long hours and dangerous conditions."
In the film, the director, Andrew Morgan, tells stories of workers in Bangladesh beaten by their employers for demanding more rights and Cambodian people shot by police for protesting conditions. 
Schreck said that, eventually, she'd like to be able to be get copies of the film to have in the store right alongside ethically-sourced shoes from Guatemala (that had to be ordered special) and bath works produced by a Tennessee company, Thistle Farms, that employs women survivors of trafficking, prostitution, and addiction.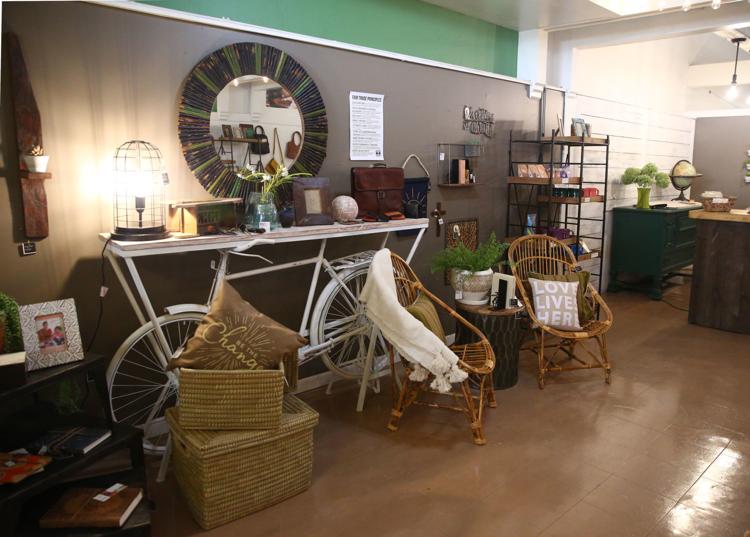 You have free articles remaining.
"We can source our things from somewhere where we know who is making them, where they are treated like an actual person," Schreck maintained.
She said that she's had the idea for awhile and thought that, once her kids were older, she'd be able to act on it. 
"It was always kind of in the back of my head to do a fair trade store. We've got five kids and they're all under the age of 9 so I thought it was going to be a later things, like in 10 years. But here we are."
For the past 4 1/2 years, Schreck worked with Trades of Hope and sold products made by craftspeople who'd been rescued from trafficking or workers trying to escape the extreme poverty they're mired in.
But the group had way more to offer than just bracelets. There were also mugs and pillows and a whole bunch of other things according to Schreck.
"So I thought if we had it in a location that people could visit regularly then we could help all of these people all over the world even more than just a party a month," Schreck said.
Before the week is up, when the store finally opens, Schreck will be able to do just that.
What a Globe Gazette News+ membership can do for you:
A deeper examination of local issues than you'll find anywhere else.
Two products in one – not everything that's in the print edition of the Globe Gazette is on our website, and not everything on our website is in the print edition.
Access to newspapers.com archives dating back two years.
The ability to carry your local news with you and receive alerts instantly as news unfolds.
Advertising that frequently gets you deals you won't find anywhere else.