Names & News in North Iowa business for Jan. 6
Share your business news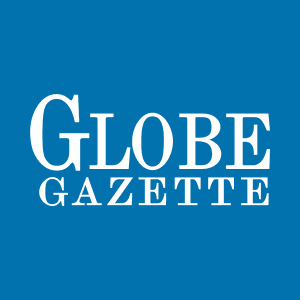 Do you have business news to brag about? Email the Globe Gazette at news@globegazette.com by 5 p.m. Tuesday for upcoming Sunday publication. Submissions will be edited for length, clarity, format, context and style. Please include a photo or company logo for potential use. For verbatim releases and photos, and item placement, email advertising@globegazette.com.
Graham joins Jane Fischer & Associates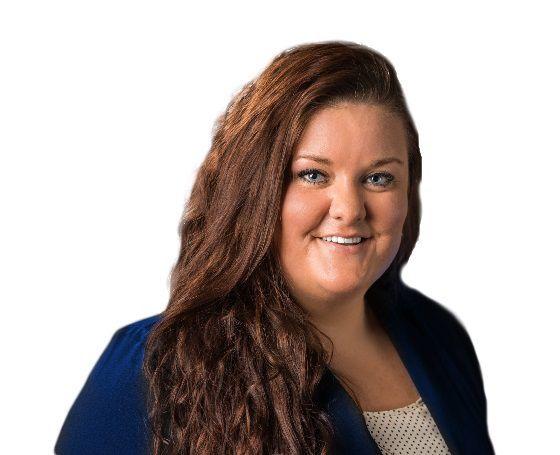 Jane Fischer & Associates announced the addition of Realtor Sales Associate Jessica Graham. She is a Mason City native and graduated from Iowa State. Graham also owns and operates her own company, Maneuvers.
Dohlman joins Ashley HomeStore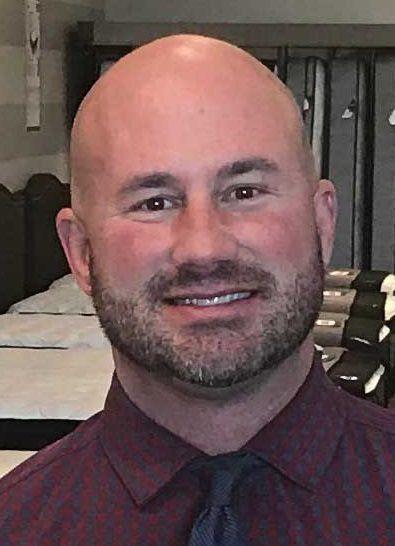 Dan Dohlman has joined Ashley HomeStore in Mason City as the store manager. Dohlman has previous experience in home furnishings and as a sales manager.
Kossuth EDC celebrates intern program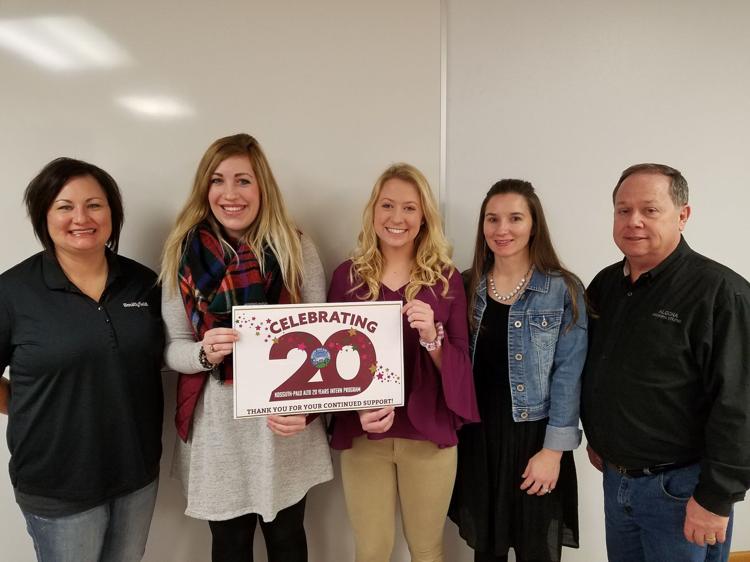 Kossuth/Palo Alto County Economic Development Corp. will celebrate its 20th year of its summer intern program in 2019, according to a release.
Engels joins CENT
CENT Credit Union announced that Alanna Engels has joined the organization as a member service representative. Engels attended Newman Catholic and NIACC and graduated from Iowa State. She has nine years of experience in ag sales and marketing. Engels lives in Clear Lake with her husband and two daughters.
Odegaard joins Mercy Behavioral Health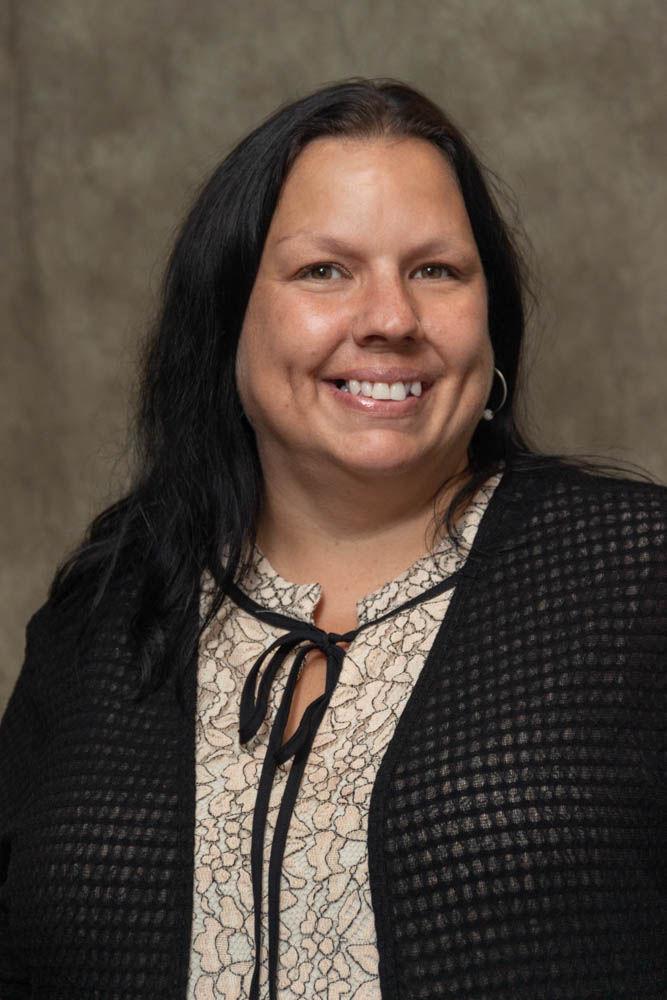 Amber Odegaard, temporary licensed mental health counselor, joined Mercy Behavioral Health Services. Odegaard is the primary therapist for the Intensive Outpatient Program. She earned degrees from Minnesota State and Argosy and previously worked at facilities, health centers and schools in southern Minnesota.
Mason City receives Cultural Affairs grant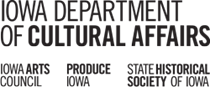 The Iowa Department of Cultural Affairs awarded a $9,096 grant to the Mason City Historic Preservation Commission for the "Melson Mausoleum Historic Rehabilitation" project. The local group aims to "develop a treatment plan for the rehabilitation and maintenance of the building," which was designed by prominent Prairie School architect Barry Byrne.
Winnebago donates thousands of meals
Forest City-based Winnebago Industries, Inc. contributed 268,640 meals to its hometown communities, including Forest City and Charles City, leading up to Christmas. The company's goal for the drive was 60,000 meals.
Haas Chiropractic donates to NIVC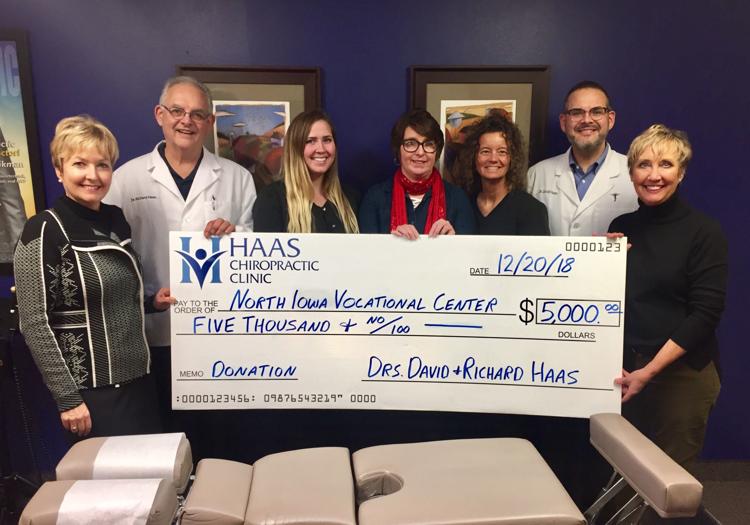 Haas Chiropractic Clinic donated $5,000 to North Iowa Vocational Center, or NIVC, on Dec. 20 as part of its annual giving back to the community. According to Dr. David Haas, each year they choose a nonprofit organization to support and collect funds through offers to new patients.
Hofbauer retires from Winnebago board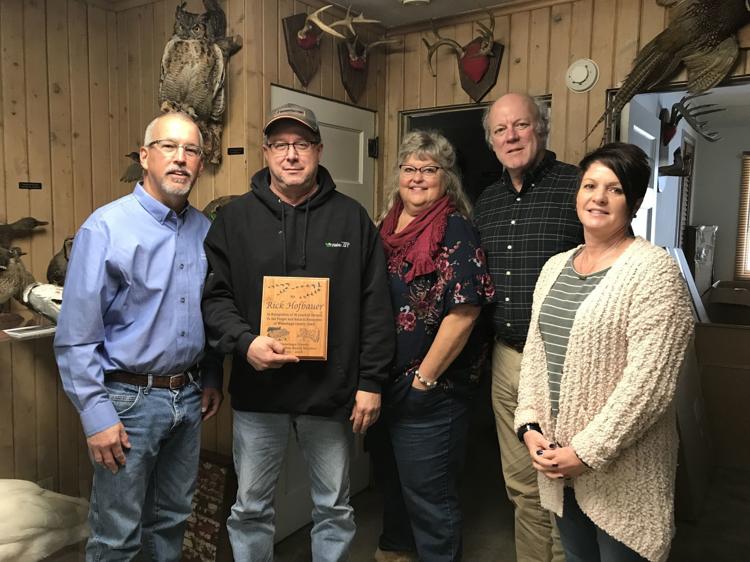 Rick Hofbauer of Buffalo Center retired from the Winnebago County Conservation Board on Dec. 10. Hofbauer served on the board for 26 years.
Kossuth EDC plans Ag Education Day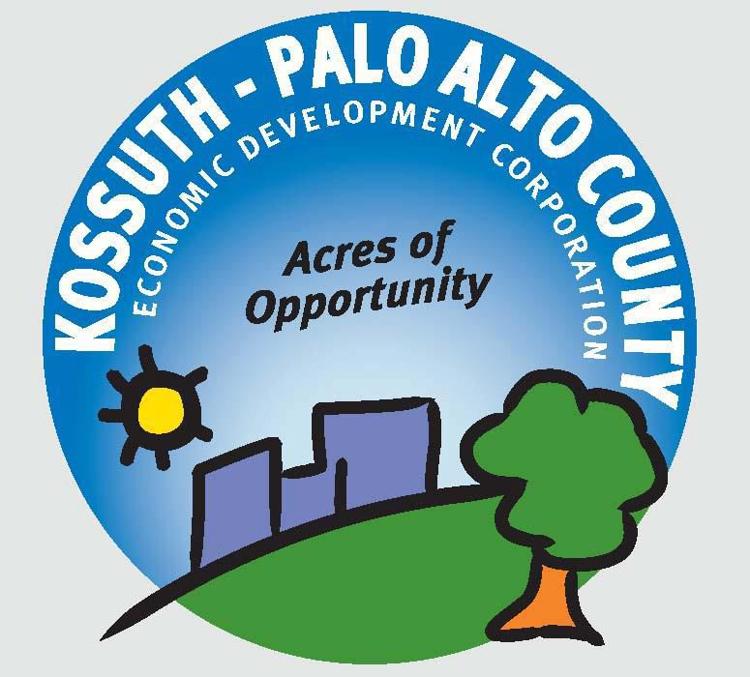 Kossuth/Palo Alto County Economic Development Corporation will host an Ag Education Day from 9 a.m. to 3:30 p.m., Wednesday, March 13at the Wild Rose Casino in Emmetsburg. Topics include Midwest ag trends and trade policies. For more information and registration details, visit kossuth-edc.com.
Two at Manly Specialty Care win awards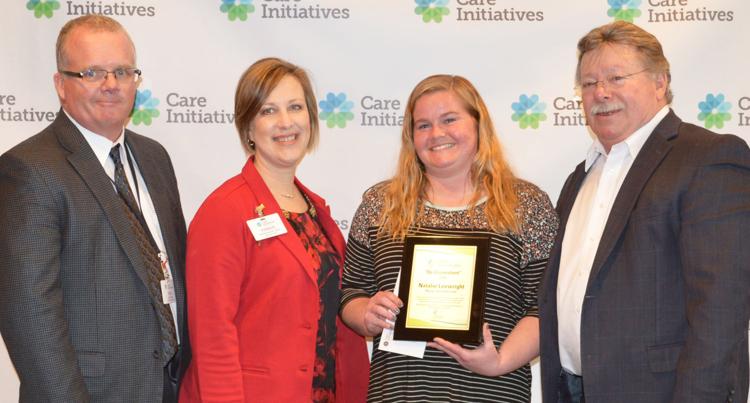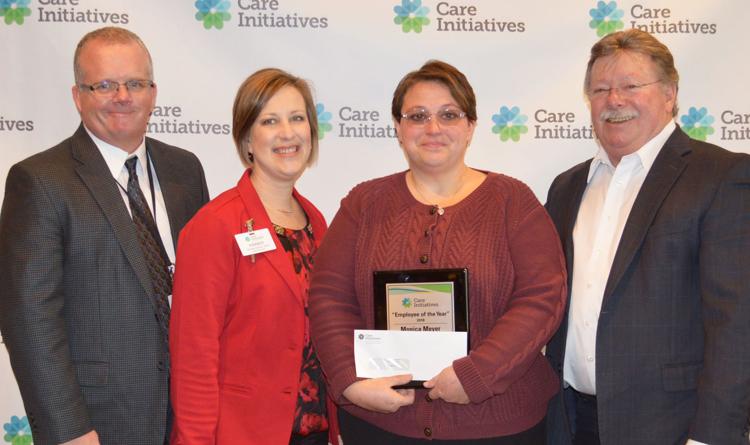 Staff members at Manly Specialty Care claimed two of the seven awards given Dec. 7 at the Care Initiatives annual awards brunch in West Des Moines. Care Initiatives operates 52 facilities throughout Iowa.
Natalie Leewright, a cook at Manly Specialty Care, received the Be Consistent Award. She joined MSC in 2008 at the age of 16.
Monica Meyer, a CNA/CMA, received the Employee of the Year Award. Meyer joined MSC in 2016 as a CNA and is studying to become an LPN.
Cerro Gordo Health grant will go toward five schools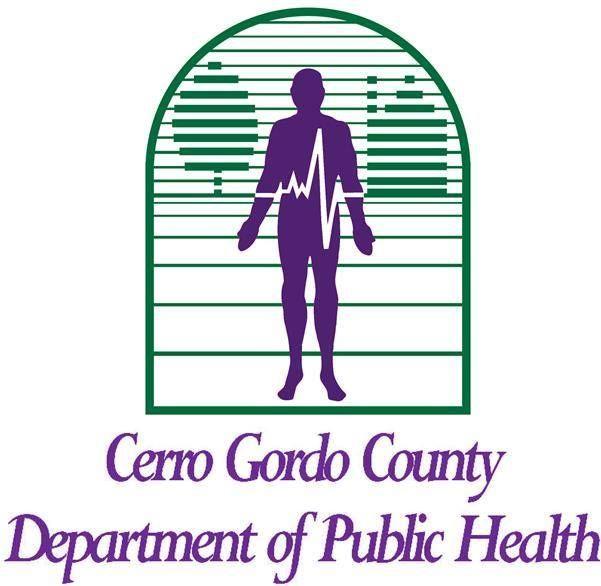 The University of Iowa College of Public Health and its Business Leadership Network named Cerro Gordo County Department of Public Health one of seven winners in its Community Grant Program. The $3,000 award will be used to install sensory pathways within five elementary schools in Mason City and Clear Lake to provide a physical activity outlet for students between classes. According to a release, "Similar pathways have been found to improve attention and behaviors of students in the classroom, and provide a convenient and effective way for youth to engage in healthy lifestyle behaviors."
Sonquists earn Entrepreneurs of the Month award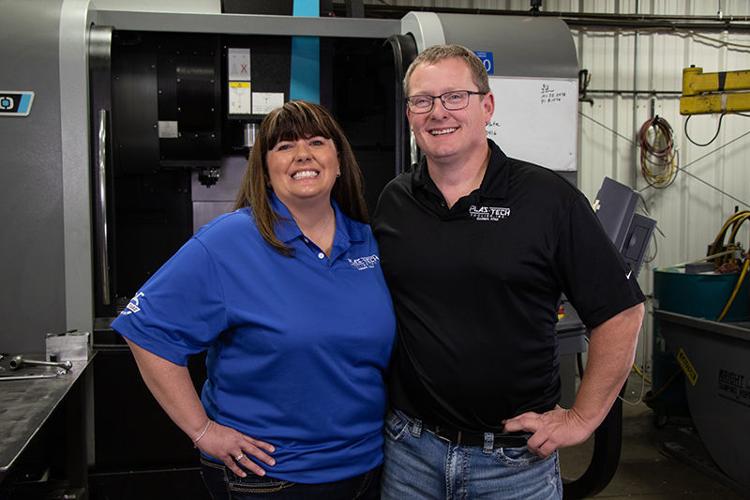 The NIACC John Pappajohn Entrepreneurial Center and the North Iowa Area SBDC named Dean and Marcia Sonquist of Plas-Tech Tooling as the Entrepreneurs of the Month for December 2018. The couple founded the Garner business in 1993 in their two-car garage while juggling full-time jobs. Plas-Tech specializes in custom molding needs, working with NIACC and Iowa State for staff development and business leads and on technological specs.
Henkel Construction promotes Phillips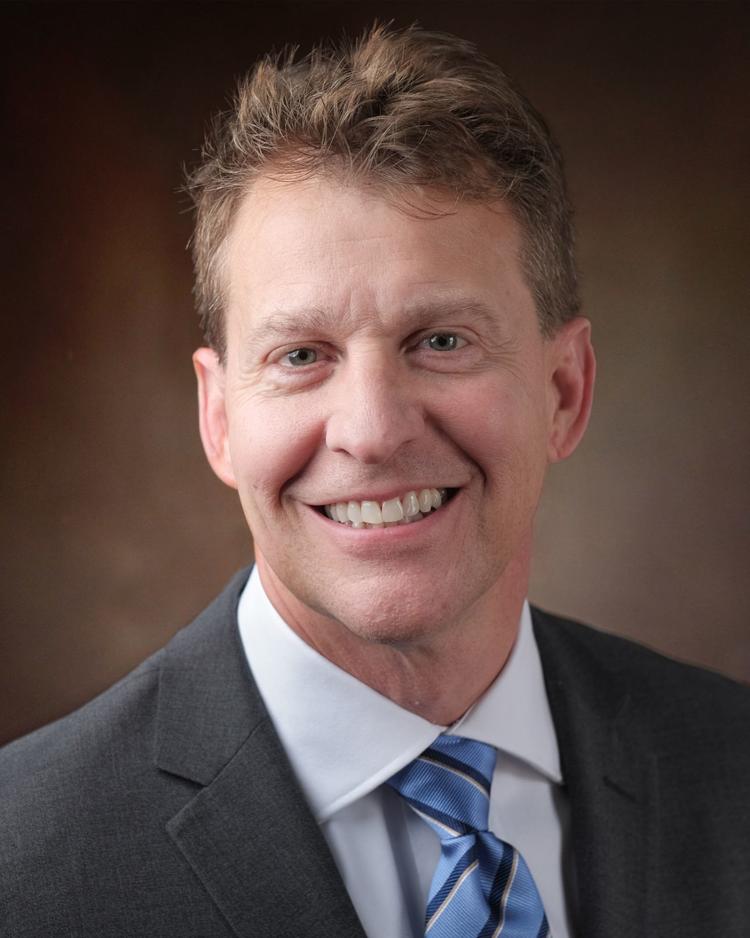 Henkel Construction Company announced the promotion of Bill Phillips to business development director. Phillips joined Henkel in September 2016 as a business development representative. He will now oversee business development activities and staff for Henkel's North Iowa and Central Iowa offices. Phillips lives in Mason City with his wife; they have three grown children.
Thome joins Focus Insurance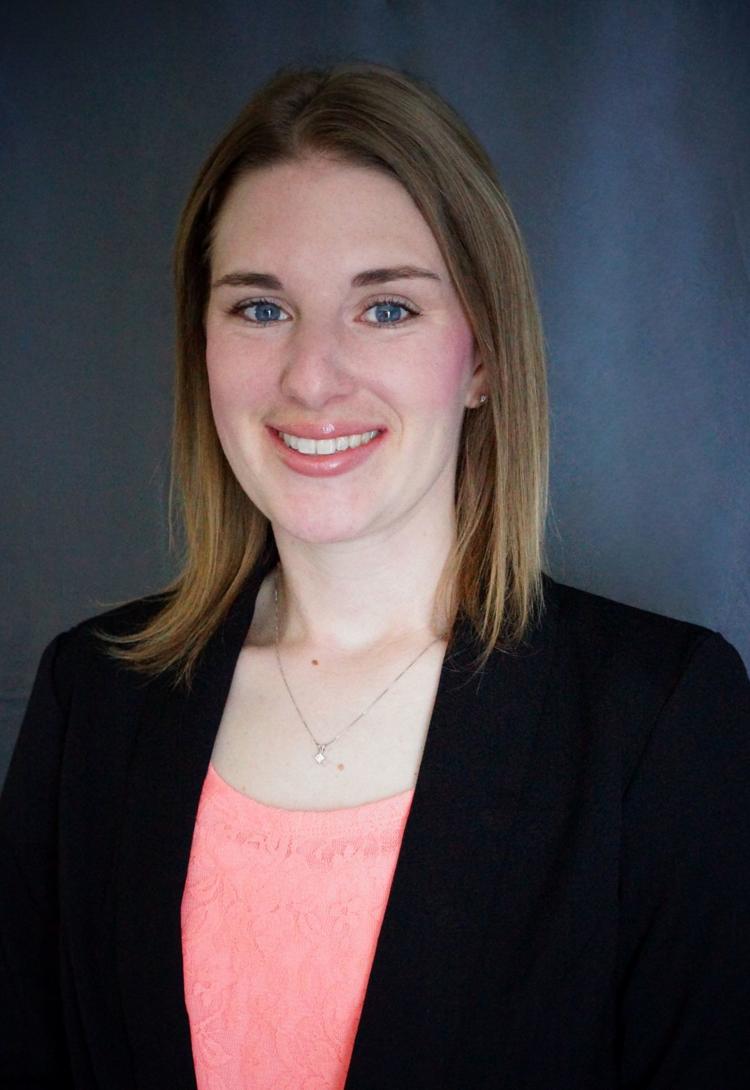 Julie Thome joined Focus Insurance Team in St. Ansgar. She brings with her, over 11 years of experience in the insurance industry. Thome, an Iowa State graduate, is licensed to sell health, life, property casualty, annuities and crop insurance. She lives in St. Ansgar with her husband and three children.
Uhde, Jones join Clear Lake Bank & Trust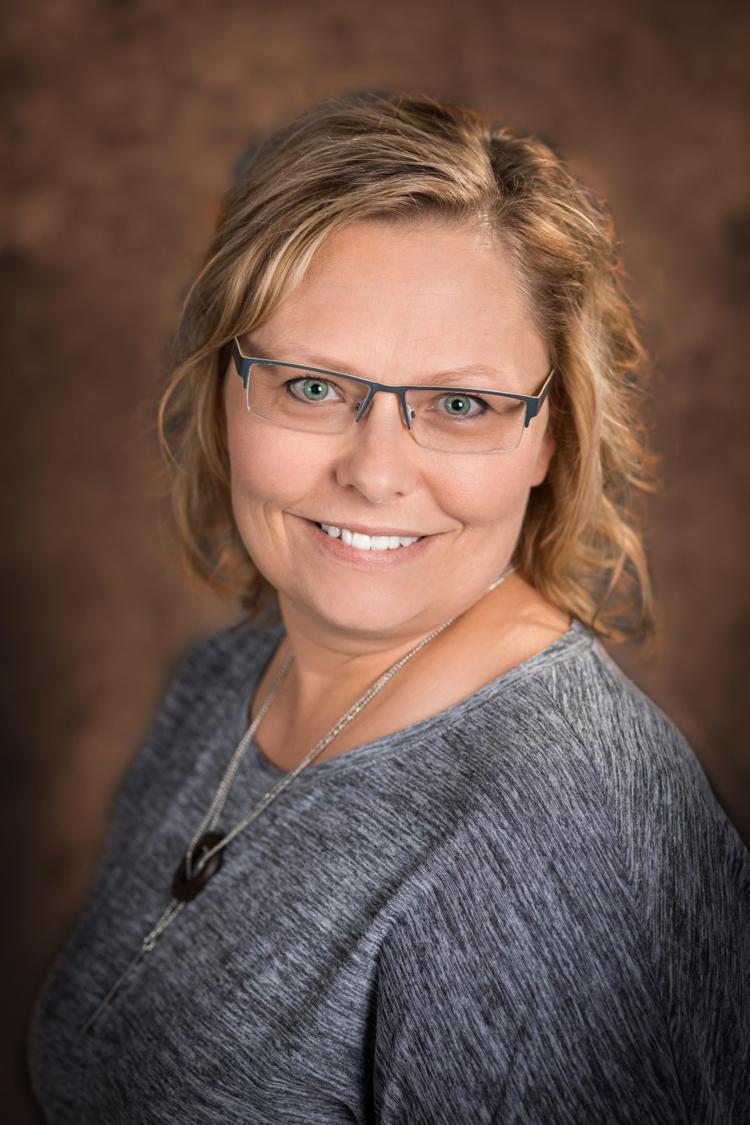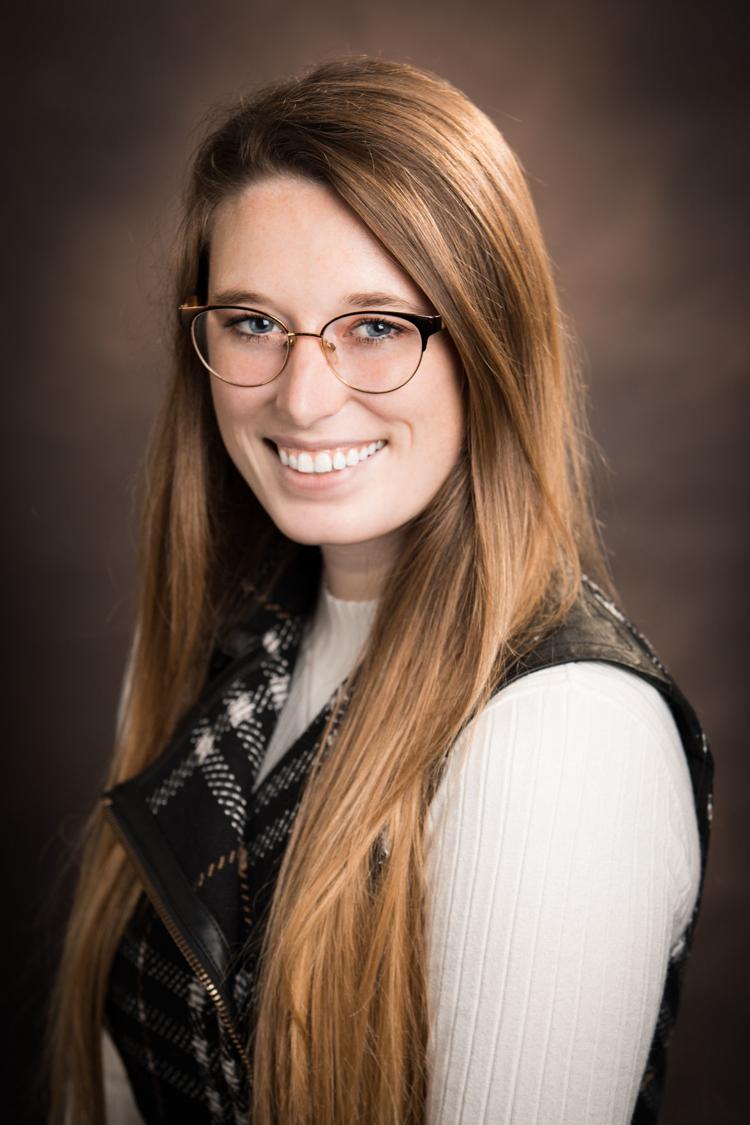 Clear Lake Bank & Trust announced the addition of two new employees: Tonya Uhde and Hannah Jones.
Uhde, from the Stewartville, Minnesota area, will join the Garner office. She has four years of experience in retail, consumer lending and real estate banking. She lives in rural Meservey with her husband; they have two grown children.
Jones, a Mason City native and graduate of NIACC and Iowa State, will be a a trust assistant in the Clear Lake office. She most recently worked in insurance, and she lives in Clear Lake.
Wessels joins CENT Credit Union
Christopher Wessels joined CENT Credit Union as investment advisor. Wessels, who graduated from Osage, NIACC and Northern Iowa, has held a securities and insurance license since 1996. He lives in Clear Lake with his wife; they have three adult children and one grandchild.
One Vision receives accreditation

Clear Lake-based One Vision recently received a three-year accreditation from Commission on Accreditation of Rehabilitation Facilities, or CARF, following a three-day onsite visit in October. The review included a look at programs, services, employment, policies and procedures. The evaluation highlighted One Vision's "dedication, compassion, and enthusiasm for the services they provide," according to a release. One Vision, which provides personal and employment supports for individuals with disabilities in 30 Iowa communities, has been accredited by CARF since the 1980s.
NIACC Pappajohn Center offers free workshop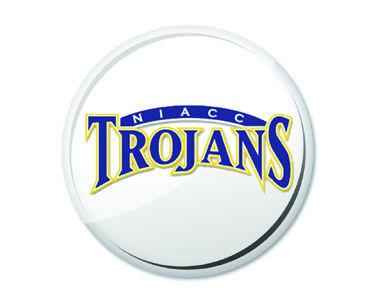 The NIACC Pappajohn Center and the Small Business Development Center will offer a free workshop 6-8 p.m. Wednesday, Dec. 19, in room 117. The workshop is for anyone who is considering starting a business. Participants will learn how to create a business plan, do market research, consider different types of business ownership and learn how to register a business. To register, call Mary Spitz at 641-422-342 or email mary.spitz@niacc.edu.
Iowa State Extension hosts annual crop seminar
Iowa State University Extension and Outreach will hold its annual Crop Advantage Series Jan. 11 in the Muse-Norris Conference Center at NIACC. The seminar aims to help producers "make smart, informed decisions for the farming operation," according to a release. 
Topics include: market outlook, crop production, soil pH and liming research update, soybean disease management, herbicide resistance, nitrogen management in variable environments, and current status of tariffs.
For fee and registration information, visit cropadvantage.org.
North Iowa Fair receives award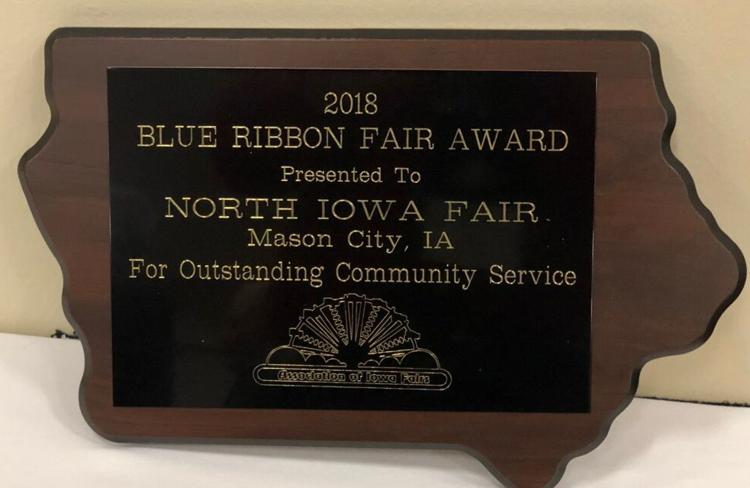 Mason City's North Iowa Fair was awarded the 2018 Blue Ribbon Fair Award by the Association of Iowa Fairs during the group's annual meeting, Dec. 7-9 in Des Moines. The award recognizes the fair that shows progress in providing youth programs and community service in the group's North Central District. The Association of Iowa Fairs is the organizational body of the fair industry in Iowa.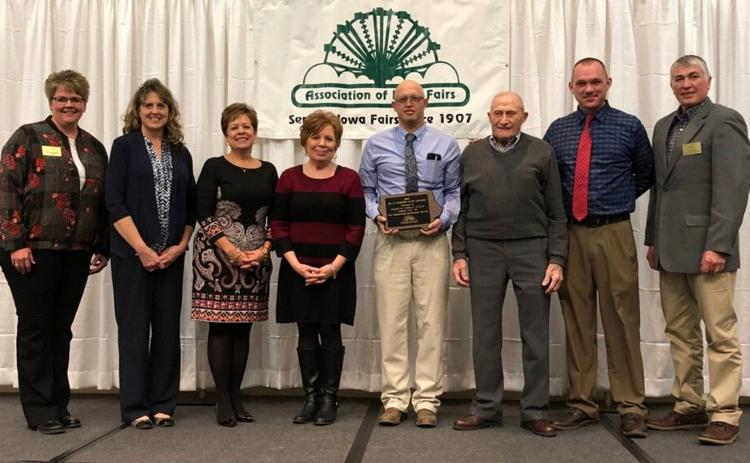 Young selected to lead new respite group
Karen Young, Mason City, was named Respite Companions Group's first program coordinator. The group, launched in October, utilizes a volunteer network to provide family caregivers time off. Young, a native of Clear Lake, served as an ordained Methodist minister for 21 years.
Siems joins CASA volunteer network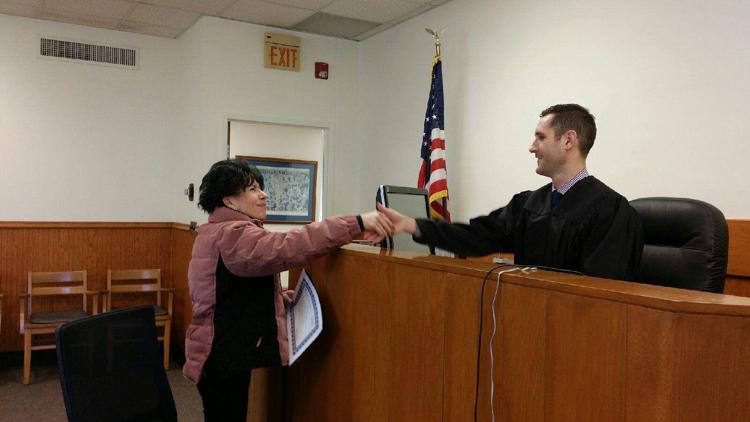 Linda Siems, Nora Springs, was sworn in as a Court Appointed Special Advocate Program, or CASA, volunteer Nov. 27 by Judge Adam Sauer. The group advocates for abused and neglected children in North Iowa judicial settings.
Seidel joins Hertz Farm Management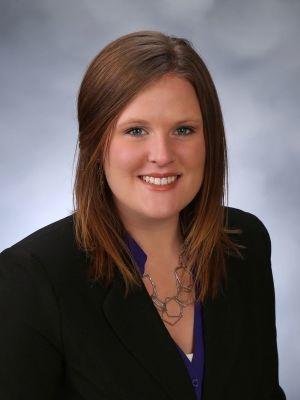 Nevada-based Hertz Farm Management, Inc. announced the addition of Carrie Seidel, farm manager, to the Mason City office. Seidel, who grew up on a diary farm in northeast Iowa, graduated from Iowa State. She previously worked for Wyffels Hybrids and is a licensed real estate agent in Iowa and Minnesota.
FCIS acquires New Jersey agency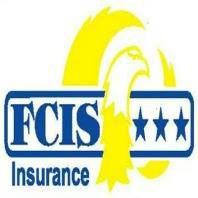 Forest City-based Farm & City Insurance Services, or FCIS, announced the acquisition of The Tobin Agency located in Collingswood, New Jersey. The deal is scheduled to close Jan. 2; terms were not released in a press release. FCIS has an office in Lake Mills, as well, but the Tobin Deal is its first outside of Iowa. Both agencies, who've had a "business association in a related area since 2014," specialize in recreational vehicle insurance.
Thomas leads two seminars at NIACC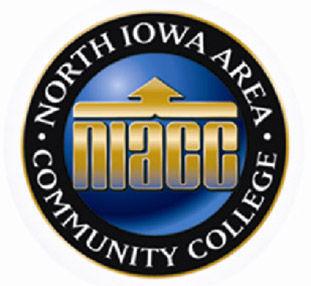 NIACC will host author and productivity consultant Audrey Thomas on Jan. 10 in the Muse Norris Conference Center on the NIACC campus. Thomas will lead two seminars, one on productivity and one on organization. For more information, including cost, call 641-422-4358.
Whalen receives national EDC award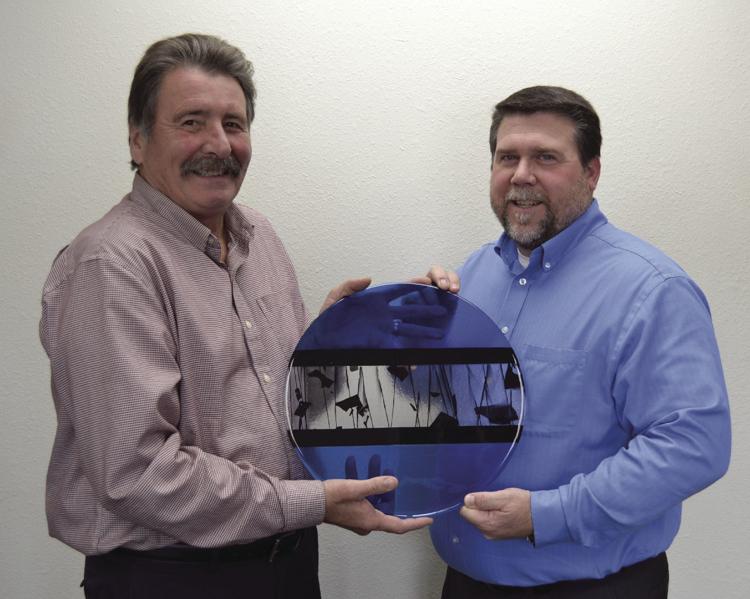 Rick Whalen, director of economic development for Butler County REC and Franklin REC received the 2018 NREDA Rural Economic Development Leadership Award at the National Rural Economic Developers Association's annual conference, Nov. 7-9 in St. Petersburg, Florida.
The award "recognizes outstanding leadership in the field of rural economic development" and a project that improves quality of life and creates new jobs.
Mason City Clinic announces grant recipients

The Mason City Clinic Charitable Giving Committee recently awarded grants to several organizations in the North Iowa area for "projects that enhance health, safety and educational programs in North Iowa communities," according to a release.
Health: Elderbridge Agency on Aging, $1,500; Living Free Ministries, $1,500; Mason City Soccer Club, $3,710.
Education: Boy Scout troop 1012, $400; Charles City Garden Corridor, $6,400; Charles H. MacNider Museum, $3,000; Choral Music Guild, $10,000.
Safety: Exceptional Opportunities, $500; Mason City Schools – Phys. Ed, $5,000; North Iowa Christian School, $3,000; One Vision, $5,850; Spin Devo Junior Cycling, $2,630.
Building and Reconstruction: Mason City Senior Activity Center, $5,000; North Iowa Vocational Center, $2,000.
MacNider family donates to museum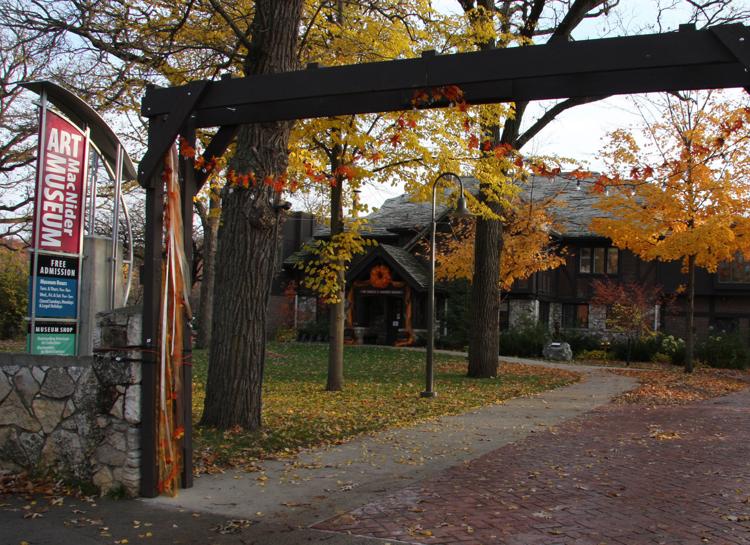 The Charles H. MacNider Art Museum Foundation received $50,000 from Margaret MacNider, who died Sept. 19. The museum also received several gifts in her memory.
MacNider, according to a release, "understood the museum's importance to the North Iowa community and the need for funding its future." The foundation is a private nonprofit, while the museum receives about half of its funding from the city. Grants, donations, memberships and classes are the other funding sources.
Clear Lake Arts Center reaches capital goal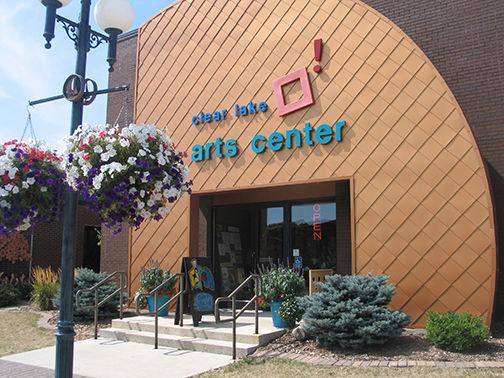 The Clear Lake Arts Center surpassed its $350,000 capital campaign goal, according to a release. The latest tally of $410,000 will complete several projects at the facility and start a capital reserve fund. The to-do list includes: replacing the roof; repairing interior and electrical damage due to leaks from the roof; relocating a handicap entrance; updating other electrical needs; painting; repairing restrooms; adding storage space; and begin work on a sculpture garden. The facility drew more than 20,000 visitors and hosted more than 500 events in 2017, according to the release.
Fischer attends CEO Mastery program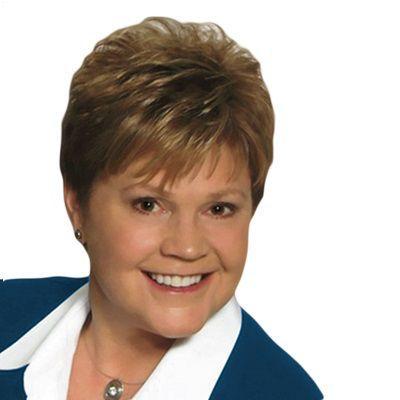 Jane Fischer of Jane Fischer & Associates attended the CEO Mastery program Oct. 17-19 in Scottsdale, Arizona. Topics included: helping home sellers price their properties, marketing, navigating the financing process with minimal stress, negotiating, and work-life balance.
Moormans earn Entrepreneurs of the Month award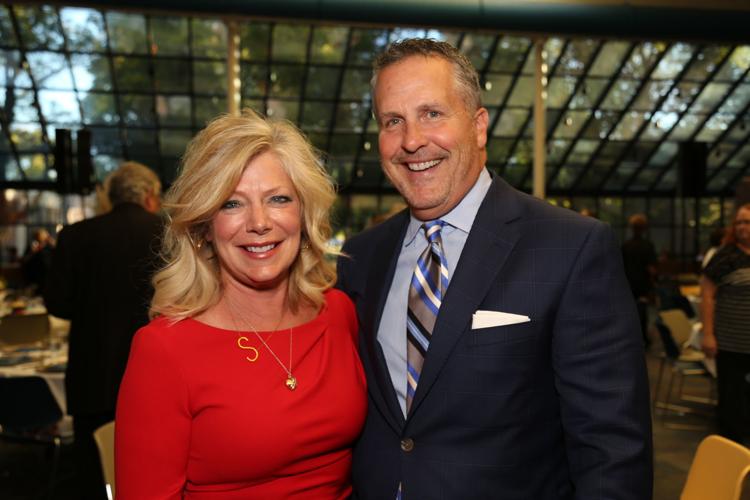 The NIACC John Pappajohn Entrepreneurial Center and the North Iowa Area SBDC named Scott and Susan Moorman of Moorman Clothiers as the Entrepreneur of the Month for November 2018. The couple purchased Quinn's Clothing in 1993; added a women's line to the store in 1997; added a location in Ames catering to Iowa State fans; and moved to its current location in 2009 to make way for the renovation and reopening of the Historic Park Inn.
Iowa Association for Justice adds 3 North Iowa attorneys to board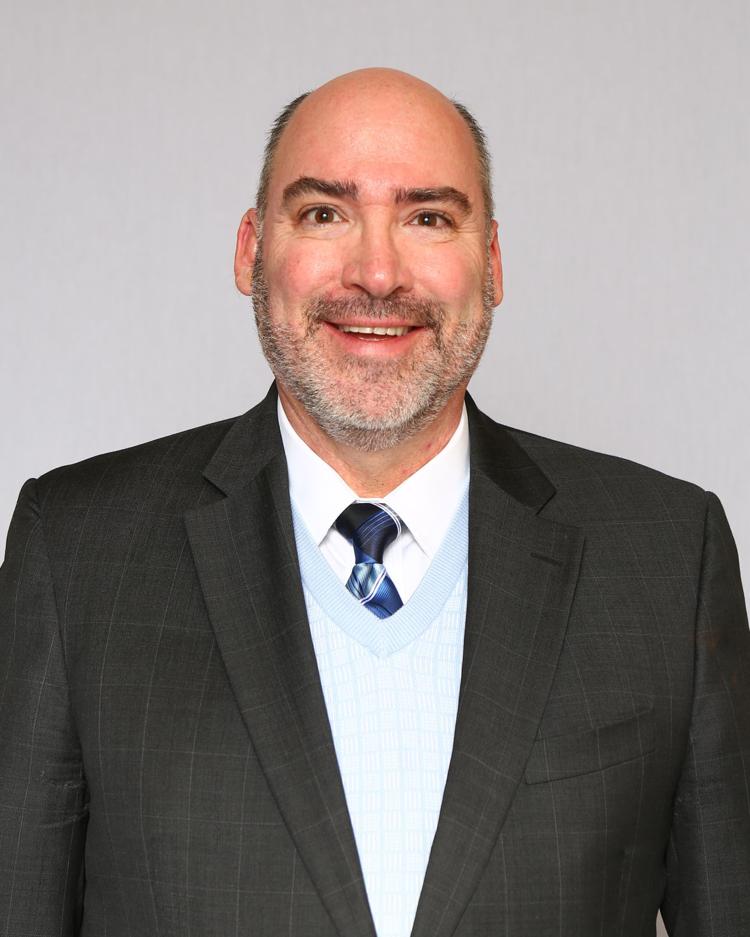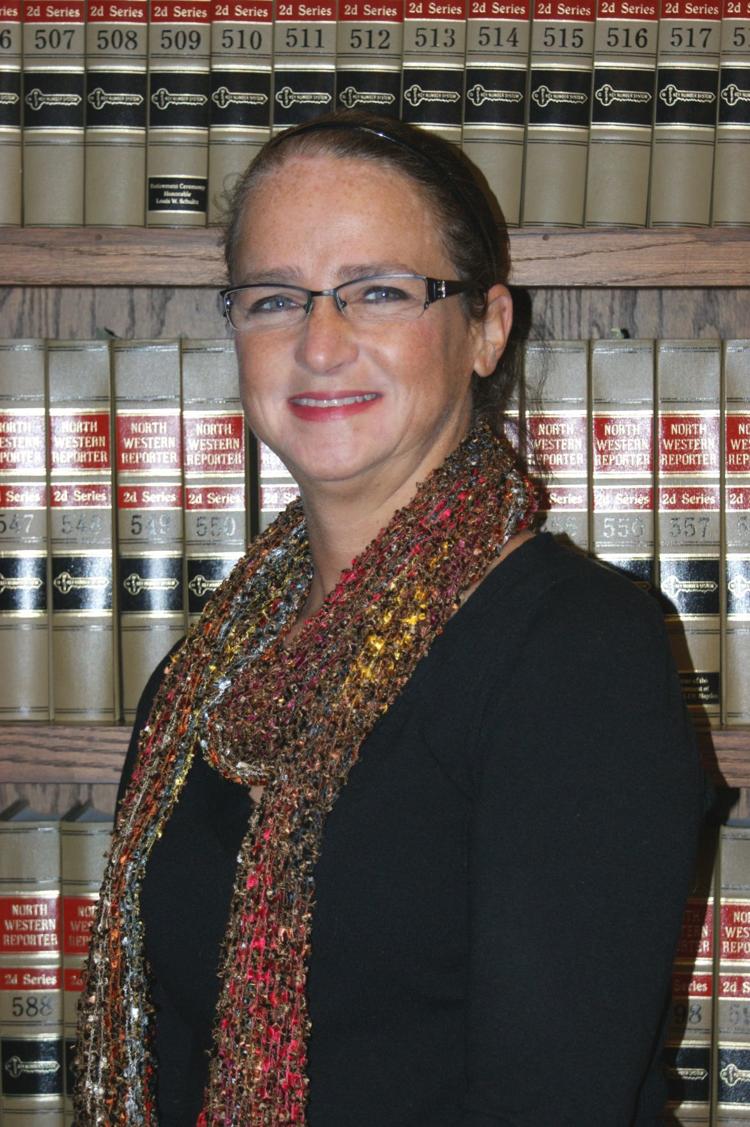 The Iowa Association for Justice installed new executive officers and members of its Board of Governors for 2018-19 during its annual convention Nov. 8-9 in Des Moines. North Iowa trial attorneys elected to the Board included: Tim Lapointe, Mason City, subdistrict 2A; and Kim Snitker, Mason City, at large. Algona's Conrad Meis will also serve as the group's immediate past president.
Spotts earns award from Iowa 4-H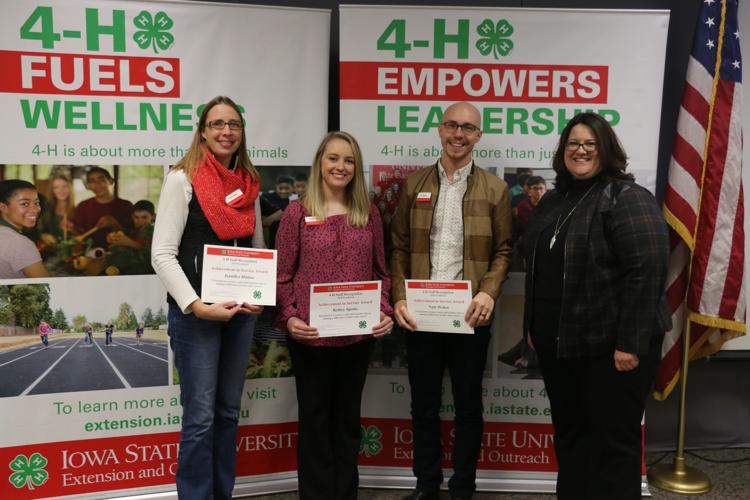 Cerro Gordo County Youth Coordinator Kelsey Spotts received the Iowa 4-H Achievement in Service award Oct. 30 in Ames. The award recognizes new staff members who have made a difference in a short time, according to a release. Spotts has increased the number of programs, educational contact hours and total youth reached.
Dean Snyder Construction receives Best of Des Moines award

Clear Lake-based Dean Snyder Construction received the Best of Des Moines General Contractor runner-up honor from the Business Record based on more than 5,000 votes by the publication's readers. The firm received the award for the second consecutive year.
NIACC Pappajohn Center offers free workshop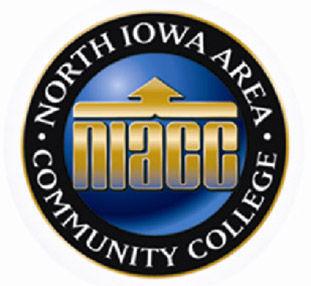 The NIACC Pappajohn Center and the Small Business Development Center will offer a free workshop 6-8 p.m. Wednesday, Nov. 28, in room 117. The workshop is for anyone who is considering starting a business. Participants will learn how to create a business plan, do market research, consider different types of business ownership and learn how to register a business. To register, call Mary Spitz at 641-422-342 or email mary.spitz@niacc.edu.
ABCM facilities make Best Nursing Homes list
Hampton-based ABCM Corporation, a long-term care provider, had 16 of its Iowa homes named to the U.S. News and World Report's Best Nursing Homes in Iowa list for 2018. The ABCM Corporation homes in North Iowa with the "Top Performing" rating included: Concord Care Center of Garner, Dumont Wellness Center, Rehabilitation Center of Allison, Rehabilitation Center of Belmond, Rehabilitation Center of Hampton, and Westview Care Center of Britt.
The magazine rated 439 facilities in Iowa; 80 received the highest rating. Ratings were calculated using an average of several monthly federal quality and performance reports.
Rosburg joins Boston Mutual
Boston Mutual Life Insurance Company, named Doug Rosburg its regional sales director for the company's Heartland region, which includes Iowa. Rosburg, a graduate of Iowa State, previously worked with Lincoln Financial, Time Warner Cable Media and Florida Weekly.
Vogelson receives Iowa Public Health Hero award
Kara Vogelson, organizational development and research manager and assistant deputy director of administrative operations for Cerro Gordo County Department of Public Health, will receive one of three Iowa Public Health Hero awards Nov. 28 in Iowa City. The awards recognize "leaders whose contributions across a range of disciplines are helping to promote better health and prevent disease throughout the state of Iowa."
Vogelson has held multiple positions with Cerro Gordo Health since 2002. She led the department's accreditation, just the second department in Iowa to attain it, in February 2018.
Award recipients were nominated by Iowa public health practice peers.
Lathrop, Bleile join First Citizens
Terry Bleile and Bryan Lathrop have joined First Citizens Wealth Management, according to a release.
Bleile, a wealth advisor, previously worked as a CPA with McCoy & Co. and Hogan-Hansen CPAs & Consultants. He was also a financial consultant with Thrivent Financial Services. Bleile, a Dubuque native, graduated from Northern Iowa. He lives in Mason City with his wife and four children.
Lathrop, a NIACC graduate, is a wealth management assistant. He joined First Citizens as a personal banker in August 2016 and previously worked at Godfathers and Titan Machinery.
NIACC Pappajohn Center offers free workshop
The NIACC Pappajohn Center and the Small Business Development Center will offer a free workshop 6-8 p.m., Wednesday, Nov. 14, at Pappajohn Center Room 117 on the west side of the NIACC campus. The workshop is for anyone who is considering starting a business. Participants will learn how to create a business plan, do market research, consider different types of business ownership and learn how to register a business. To register, call Mary Spitz at 641-422-342 or email mary.spitz@niacc.edu.
Hanft to serve as public health ambassador
The State Hygienic Laboratory named Brian Hanft, deputy directory with the Cerro Gordo County Department of Public Health, as its 10th Public Health Ambassador.
Hanft, the environmental health service manager for Cerro Gordo County, has been with county for 16 years. He previously worked for Polk and Black Hawk counties.
In the program, Hanft plans to improving planning between the state lab and local agencies and boards.
Accord wins People's Choice Award
Mason City- and Ames-based Accord Architecture, a subsidiary of Henkel Construction, was awarded the People's Choice Award by the Masonry Institute of Iowa for its architectural design of Prairie Ridge Integrated Behavioral Health Care in Mason City.
Good Shepherd starts addition, renovation project
Good Shepherd announced the development of a new therapy center located in the existing health center.
The space, according to a release, will triple the facilities therapy space, including a kitchen and bathroom areas and additional equipment and privacy. Plans also include remodeling the front entrance, lobby and dining area.
Work on the project, designed by Bergland and Cram Architecture, is scheduled to begin this month under Henkel Construction.
TechTalk focuses on AI
Three artificial intelligence experts will share their experience and tips at the Cyber Security TechTalk, scheduled for 11:30 a.m. to 1 p.m. on Nov. 14 at the North Iowa Regional Commerce Center in Mason City. The event will feature 15-minute presentations by the speakers – Dr. Drew Zhang, Iowa State; Jason Toyne, Kingland Systems Corp.; and Dr. Kristi Thiel, Immortagen – and then a question-and-answer panel discussion. RSVP at bit.ly/AITechTalk.
Servantez joins CENT Credit Union
Casey Servantez joined CENT Credit Union as a mortgage lender. Servantez, a graduate of NIACC, has worked in lending for 10 years. She lives in Mason City with her husband, two daughters and one son.
Learning Connection earns state credential
The Iowa Department of Management and Public Health announced that the Learning Connection  programs of Mitchell and Floyd counties earned the Iowa Family Support Credential. The designation is awarded to family support and parent education programs "that are validated through an external evaluation to be in substantial adherence to the Iowa Family Support Standards."
Fabrian offers breakthrough surgery
Dr. Matthew Fabian, with Mason City Clinic, is the first North Iowa surgeon to offer the LINX procedure to address gastroesophageal reflux disease, or GERD, a chronic condition that affects the digestive system. The procedure involves the laparoscopic implantation of the LINX device, which is made up of magnetized titanium beads, around a person's esophagus just above the stomach, according to a release. An education seminar on the procedure is scheduled for 5:30 p.m., Nov. 14 in the main Lobby of Mercy–North Iowa.
3 from First Citizens complete Lending School
Dalton Hamm, Sara Kriener, and Tiffany Nonnweiler of First Citizens Bank successfully completed the Iowa Bankers Association's Commercial Lending School held in October in Ankeny. The one-week training program included macroeconomics, business structures, management analysis, analytics, and banking roles.
Hamm, a credit analyst at the west Mason City office, joined First Citizens Bank in 2016. He graduated from Iowa State.
Kriener, also a credit analyst at the west Mason City office, joined First Citizens Bank in 2015. She, graduate of Northern Iowa, was also elected to the advisory board of IBA's Commercial Lending School.
Nonnweiler, AVP lending officer at the west Mason City office, joined First Citizens Bank in 2009. She graduated from Northern Iowa.
Physician assistant group honors Mason City PA
Jay M. Thomas was recognized as the Iowa Physician Assistant of the Year by the Iowa Physician Assistant Society at the group's fall medical education conference. He was recognized for his patient care and for educating medical professionals. Thomas received a similar award from the American Academy of Physician Assistants earlier this year.
RBKS receives FedEx award
Randy Huling, president of Sheffield-based RBKS' Inc., was recently awarded District Entrepreneur of the Year recognition from FedEx Ground. The award recognizes customer service and safety. Huling partners with FedEx ground for pickup and delivery services in the Mason City area.
Curriers, Got You Covered recognized as Entrepreneur of the Month
The NIACC John Pappajohn Entrepreneurial Center and the North Iowa Area SBDC named Deb and John Currier of Got You Covered as the Entrepreneur of the Month for October 2018. Founded in 2003 in Butler County as a part-time business, Got You Covered quickly expanded to Hampton, and the couple began working with NIACC in 2005. The business offers printed and embroidered clothing, athletic uniforms and fan wear, gifts, and personalized promotional products.
New member joins RSVP advisory council
Jim Cross of Riceville and Kim Booth of Hampton have joined the advisory council of the Retired and Senior Volunteer Program, or RSVP, of North Central Iowa. Cross is the regional editor for North Iowa Media Group, as well as the high school speech and drama coach at Riceville High School. Booth is the after school program coordinator for Franklin County Extension and Network Coordinator for Mission Possible.
Bob Perry of Northwood will serve as the chair and Dean Swenson of Buffalo Center will serve as the vice-chair for the 2018-2019 program year.