Cedar River Bed and Breakfast, located outside the town of Mitchell, serves as a rustic retreat for guests.
But even those who want to get away from it all still need to connect online to the outside world, especially business travelers, said Herb Wright, who co-owns the B&B with his wife, Jody.
That's why the couple was excited to learn high-speed internet will be coming to Mitchell later this year through a federal grant.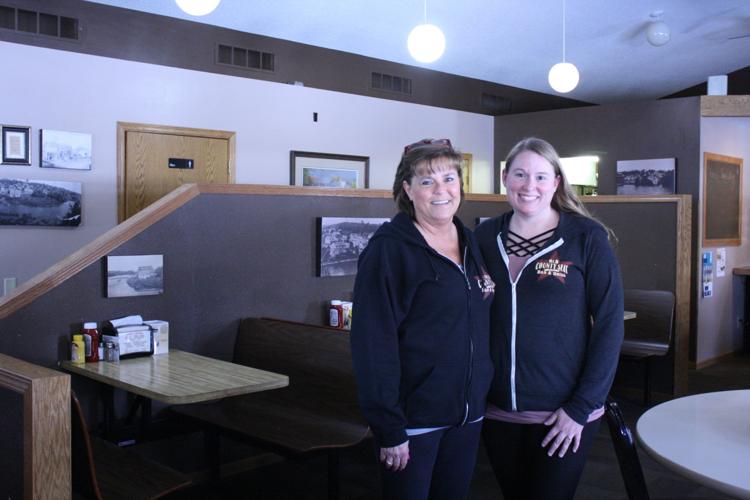 The B&B offers WiFi to guests, but without broadband it has to be obtained over the air from the north water tower in Osage.
"The weather can affect it," Herb said.
Also, if the B&B is at full occupancy and guests are trying to get on the internet at the same time, "It bogs down," he said.
Having a high-speed internet connection also will save the Wrights money in the long run because they will no longer need a land line to take credit card information or a satellite dish to provide TV service in the guest rooms, Herb said.
The USDA announced in January that Osage Municipal Utilities will receive nearly $5,000 to build modern broadband infrastructure in the Mitchell area.
Around 100 residents and a couple dozen businesses will benefit from the grant for improved internet access, according to Josh Byrnes, OMU general manager.
If it weren't for the USDA grant, there might not have been any other way to get broadband internet to Mitchell because the population isn't big enough to make it viable for investors, Byrnes said.
Two years ago, OMU built a fiber trunk line from Lyle, Minnesota, to Osage to add more internet bandwidth.
The line ran through the town of Mitchell, and OMU placed an underground vault there to make future broadband expansion to the area possible if funding could be found.
Now that funds are available, Byrnes anticipates the expansion will be complete by late summer.
One of the Mitchell businesses that will benefit from having a high-speed internet connection is The Old County Seat Bar and Grill.
Jennifer Blunt, who co-owns the restaurant and tavern with her mother, Kim Pedersen, said their internet currently goes down about twice a week.
The business needs the internet for its credit card machines.
It's also impossible to do the cash close at the end of the night without an online connection, according to Blunt. If the outage were to last longer than 48 hours, all the credit card information would be lost.
"It will be really beneficial for us not to have to worry about those interruptions in our service," she said.
Blunt and Pedersen can't make changes to their menu, such as what their specials are, if the internet is down.
They also need a reliable connection to complete their weekly online order for supplies, according to Blunt.
Blunt and Pedersen, who are both professional bookkeepers, work with other small businesses in Mitchell.
"They are really excited about it (high-speed internet)," Blunt said.
The business news you need
With a weekly newsletter looking back at local history.