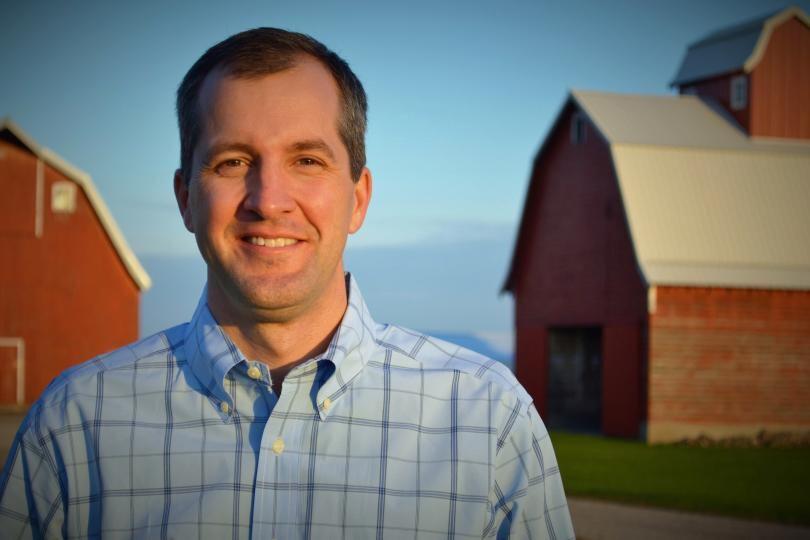 There's a lot happening across Iowa right now.
"I don't need a year in review for 2020," Naig joked at the top. "I think we can just skip that and go to 2021."
Surveying the most recent calamity that residents in the state have had to deal with, Naig said he was particularly struck by how widespread was the damage caused by the derecho.
"This thing crossed the state from river to river ... and it truly did hit the middle third of our state," he said.
According to Naig, when he walked through a cornfield on Tuesday there was all kinds of broken corn that wouldn't produce.
"I think we'll learn a lot in the next few days of what will make it and what won't," he said. "This is not going to be a pleasant fall ... This will be a challenging harvest."
Adding to that challenge is the fact that enough grain bins were destroyed during the storm that tens of millions of bushels worth of storage was likely lost. 
Because of COVID-19, the state's agriculture industry has faced sizable problems even before the storm hit on Monday. 
"There are still more pigs on farms in Iowa than there normally would be," Naig said. 
Naig also said during the event that consumer demand for the state's massive supply of liquid eggs fell enough that some producers had to discard their product before it was ever sold or consumed. Similar cases occurred with milk but Naig asserted that such food waste wasn't dramatic. 
NASHUA- In the past two years, 38 state legislatures across the country have considered bill…
Despite such struggles, Naig assured those in attendance that he was still optimistic about the place that the state is in. He said that what was crucial was to not simply seek a reversion to the past mean but to go for more.
"As we think about what happens next, as we think about recovery, the premise here is not that we're going to try to get back to where we were, we're going to spring forward," he said. "We are still Iowa and we are still a strong agriculture state. It's a good thing to be coming at recovery from a position of strength rather than just trying to hang on."
What a Globe Gazette News+ membership can do for you:
A deeper examination of local issues than you'll find anywhere else.
Two products in one – not everything that's in the print edition of the Globe Gazette is on our website, and not everything on our website is in the print edition.
Access to newspapers.com archives dating back two years.
The ability to carry your local news with you and receive alerts instantly as news unfolds.
Advertising that frequently gets you deals you won't find anywhere else.
Jared McNett covers local government for the Globe Gazette. You can reach him at Jared.McNett@globegazette.com or by phone at 641-421-0527. Follow Jared on Twitter at @TwoHeadedBoy98.