There's a familiar rhythm to what's happening in one of the meeting rooms at the Best Western in Clear Lake this Friday night.
Anticipation builds as the man or woman approaches the podium. Then, they begin to speak and your heart begins to beat faster. 
You wonder: Will I get it?  
The person talks faster, keeping that invisible, thrumming beat that has captured the room's attention. The climax is approaching, everyone can feel it.
And then it arrives: Turns out, you're on top.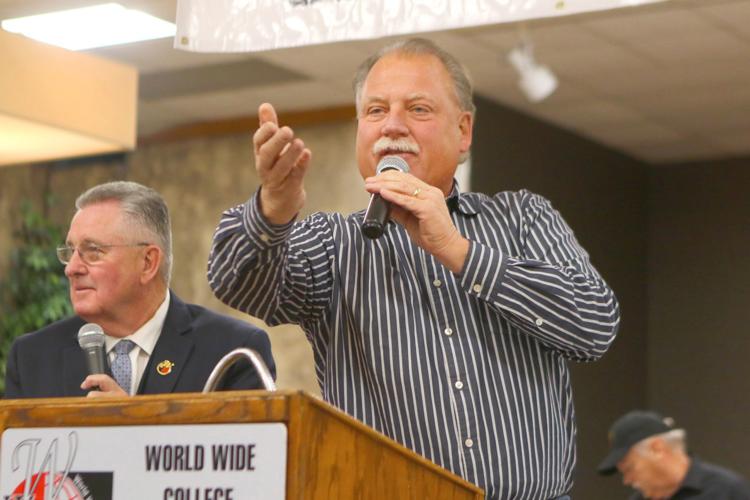 Welcome to the student auction at the World Wide School of Auctioneering.
By this Friday night, students of Mason City's school, known in bid-calling circles as one of the best in the nation, will have spent a week of 12-hour days learning the art of the sell.
Sell is exactly what Clear Lake resident Paul Gagnon wants to do. He drove about a mile each day to the Best Western and laid down his $1,800 in tuition to parlay his love of horses into a side business. He already owns a liquor store in Clear Lake.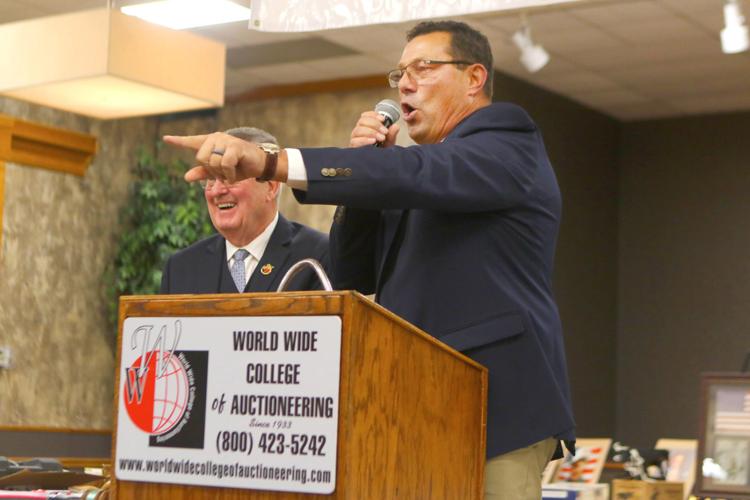 "I have a passion for horses," said Gagnon, who hopes to break into the livestock auction business. "I liked buying them and now I'm going to enjoy selling them."
Tom Allman, sheriff of Mendocino County, came to auctioneering school from California to refine his already-budding skills. For the last seven-eight years, as a hobby, Allman has called benefit auctions using self-taught methods. He wants to grow that side business and also add livestock auctions to his portfolio.
You have free articles remaining.
He considers bid-calling a form of marketing. And he says he knows how to market, having been elected to his current position four times.
"Auctioneers don't talk fast, they just put a bunch of words in between the numbers," Allman said.
Those fillers words – "now," "dollar," "bid," "go," "make it," "bidder down here" – are designed to create both a rhythm and an excitement/fear in the heart of the buyer. The call builds and creates a sense of urgency, a feeling of missing out if you're not in it. It almost doesn't matter what's for sale.
And the World Wide School of Auctioneering is known for churning out champion callers among its 40,000 graduates since Col. Joe Reisch founded the school in 1933. It boasts more state, national and international bid-calling champions than any other school in the nation.
But tonight's student auction, held near the end of the nine-day class offered four times a year by the school, is special. It's the last official student auction for owners President Paul C. Behr and Vice President Vicki L. Ginder, who have run the school since 2001.
At the end of October, they turned over the reins to Mike and Lori Jones, owners of America's Auction Academy, a competitor based in Texas; and Craig and Angie Meier, champion bid-callers and instructors at Jones' academy. 
"It was never about the money," Behr said. "It was about carrying on our traditions."
The Jones' said they were thrilled to have the opportunity to buy the school, and aside from putting their "little stamp on it," don't plan to move it or change it significantly. World Wide is the only other school the Jones own beside their own.
Friday night's auction featured a symbolic passing-of-the-gavel to the Jones', an emotional moment for Behr and Ginder.
Equally emotional was the reaction to the next item for bid that showed up after the gavel passing. Behr ends each day of school by asking a student to auction off a figurative "box of chickens."
So that is what the students wanted Behr to auction off on Friday night. Except the chickens they brought in were live.
True to his decades of work as a champion auctioneer, Behr never skipped a beat. He cracked a joke and dove right in.
And everyone felt the rhythm anew.
Tom Allman-auctioneer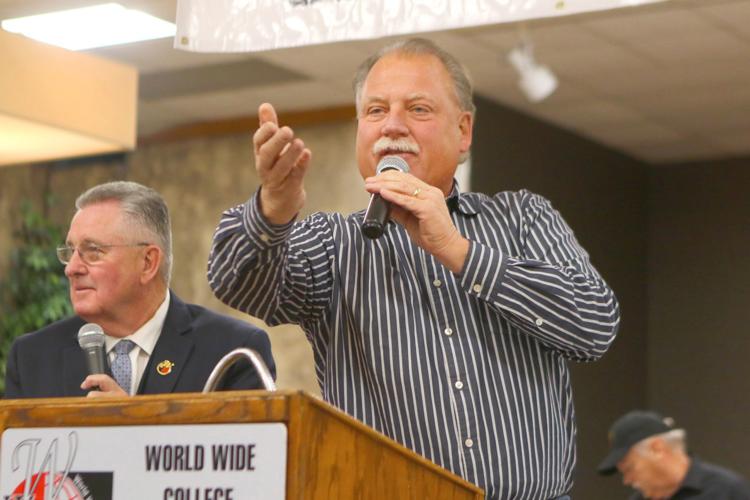 Paul Beher-Vicky Ginder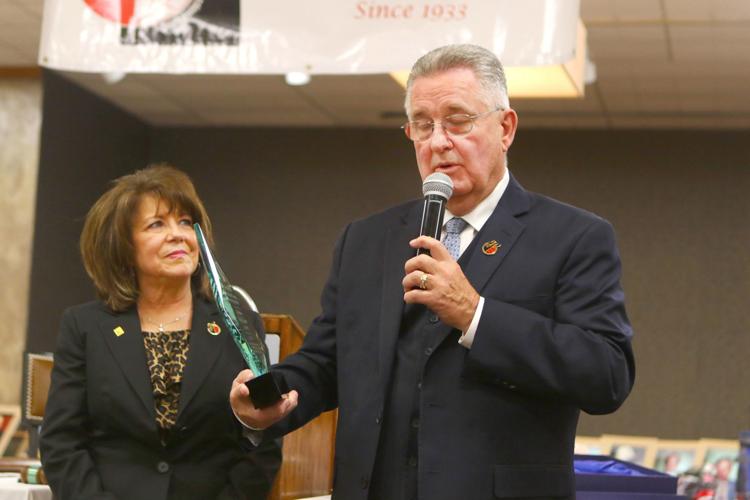 Paul Gagnon-auctioneer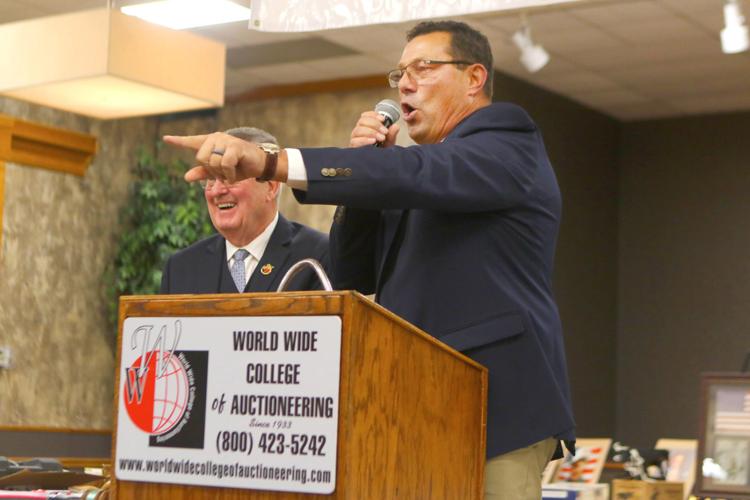 Paul Behr auctioning off cookies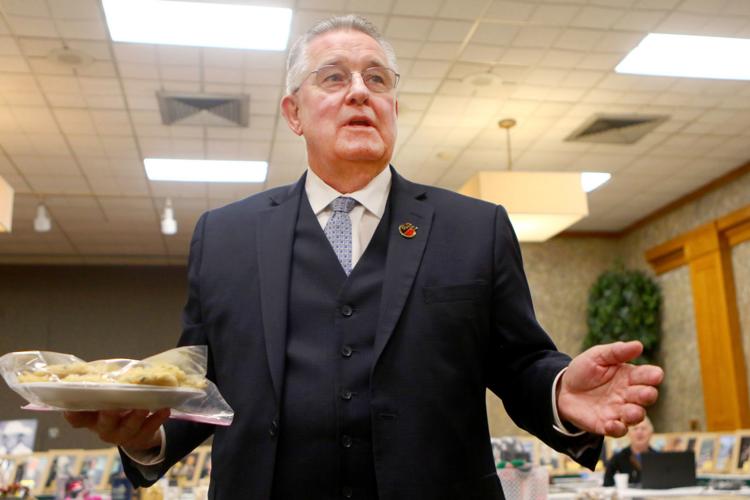 World Wide auction prep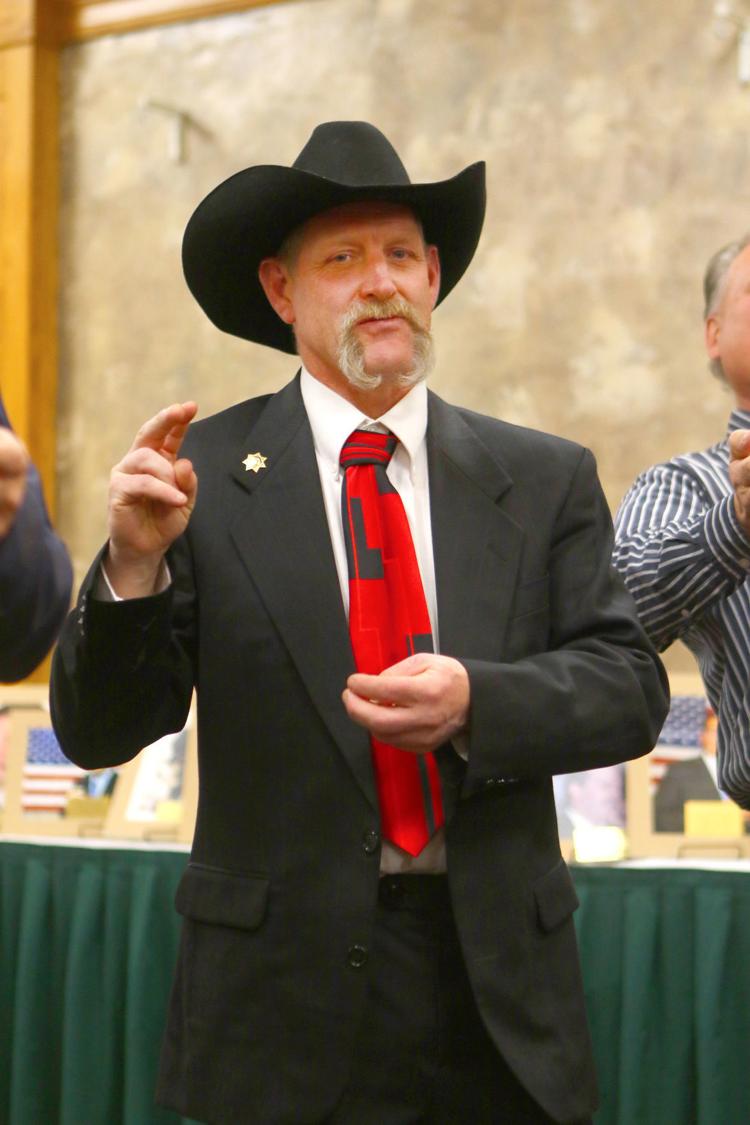 Young auctioneer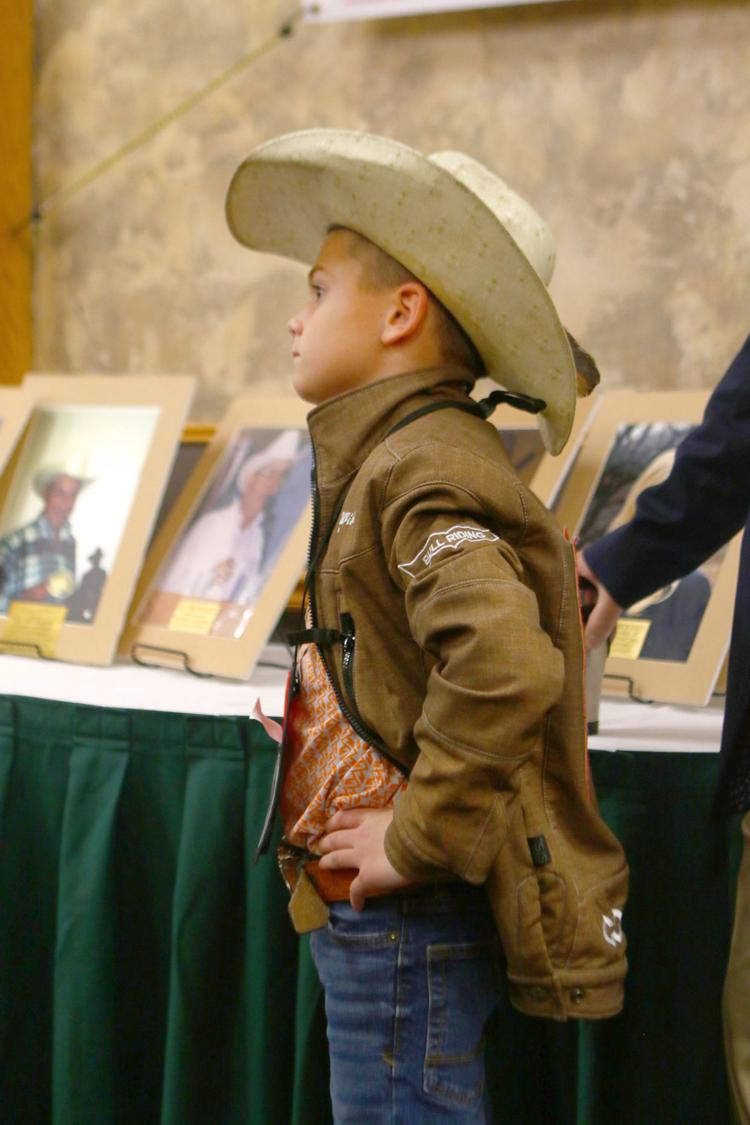 World Wide slogan recital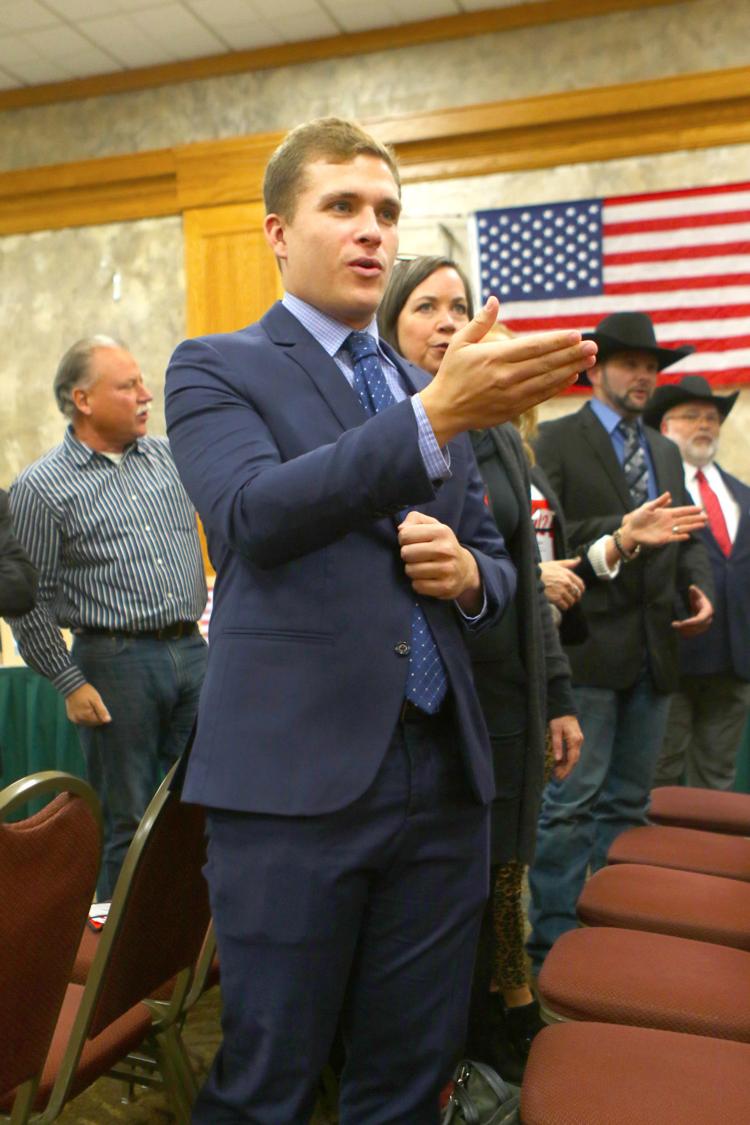 Paul Behr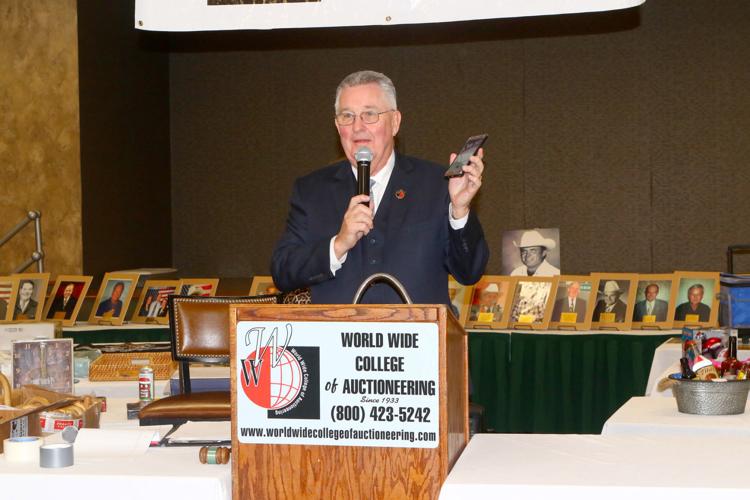 Vicky Ginder-award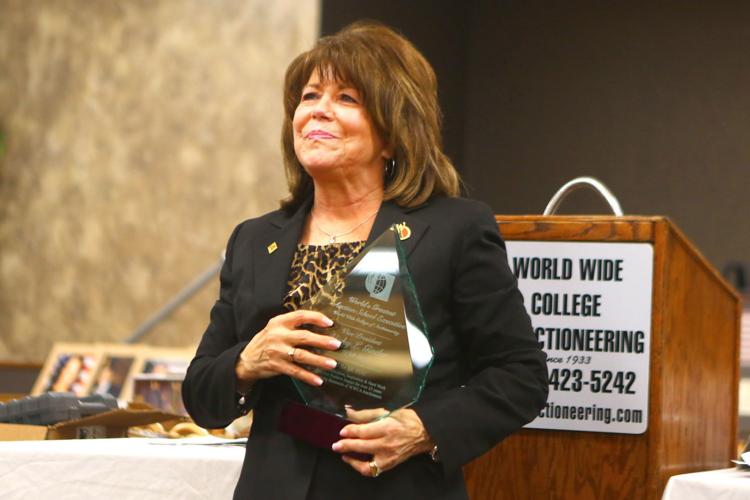 Lori Jones-Rella Arnold-Mike Jones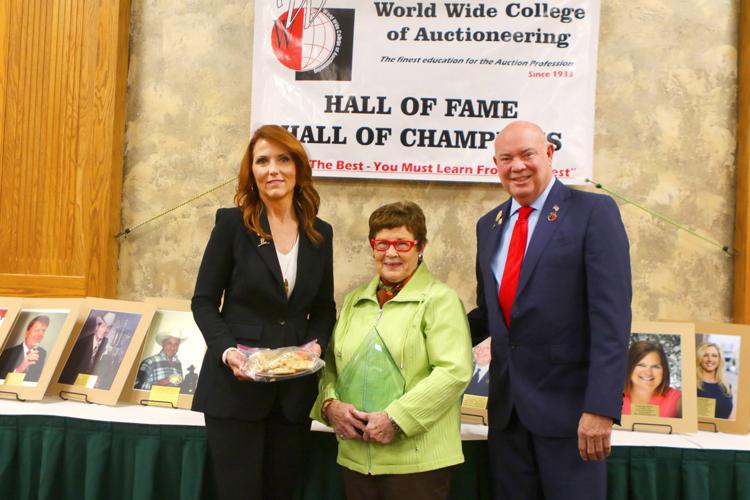 Mike Jones-new World Wide prez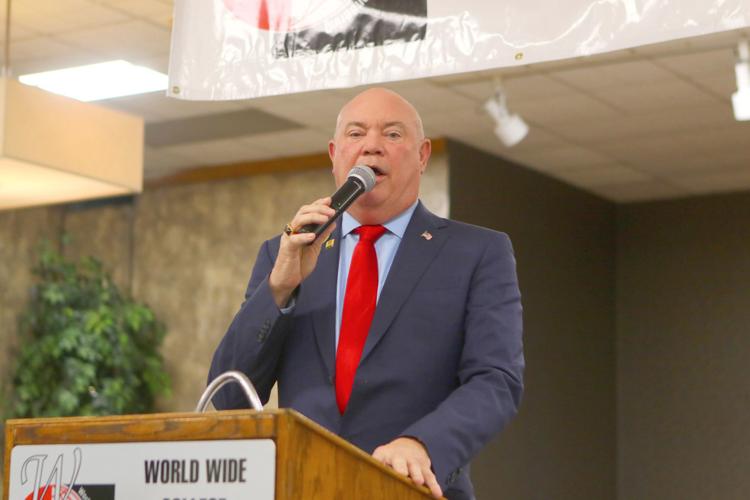 Vicky Ginder pinning Mike Jones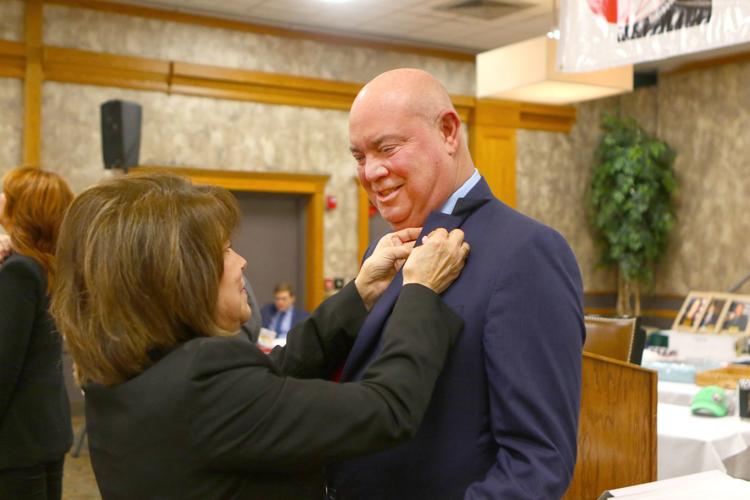 Paul Behr auctioning off chickens