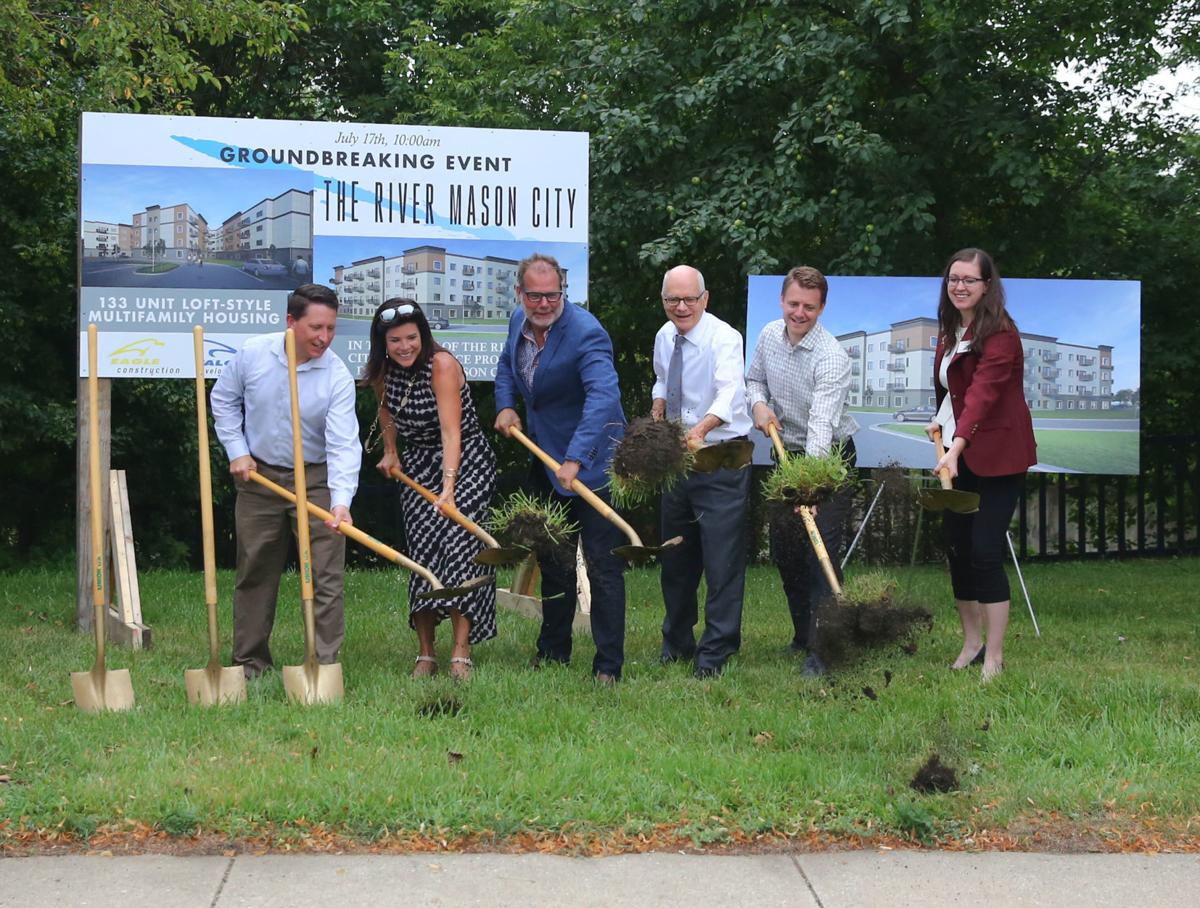 That's what the Wednesday morning groundbreaking for a new multi-unit housing complex in the lower lot of Mason City's Southbridge Mall meant to signal.
Just months after announcing the $14 million proposal with South Dakota-based developer Talon, in the waning days of winter, city officials were overturning dirt with golden shovels in hand.
Within a year, there's likely to be town homes and apartments aplenty -- 133 units in total. 
And the prospect of that, as well as what it could mean for the continuing River City Renaissance, had those in attendance excited. 
Talon CEO Steve Boote said that clearing this particular hurdle was simply "amazing." 
He argued that getting this particular piece in place would be an "economic engine."
"The excitement builds on itself. I think there will be spin-offs. You're just going to see the city become vibrant," he said.
The thought is that the apartments, which start at $745 for a one-bedroom with a patio, could help attract more workers to the area. Boote has referred to his company as a "workforce housing specialist" and thinks that keep rents as low as possible is crucial to the mission.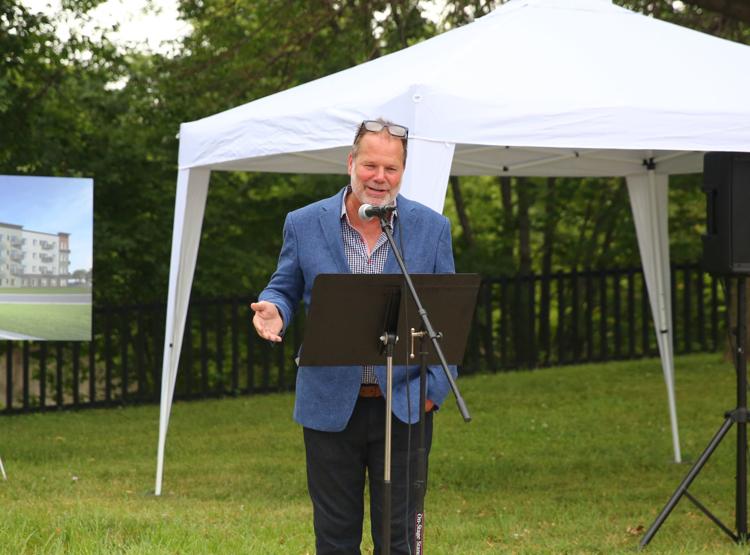 You have free articles remaining.
North Iowa Corridor Economic Development Corporation President Chad Schreck shared that theory of the case. 
According to Schreck, one of the key action items that people have identified to him and his group is housing. So he sees it as a resource for businesses and recruiters alike.
Schreck said that the groundbreaking, specifically, was the easy part of the equation for city officials and for developers. 
The tougher part, he said, was all of the planning and negotiating and searching for an ideal site to use.
"This is a culmination of all of that work."
And down the line there will still be work to do. Not just on the site itself but on the surrounding area.
City Administrator Aaron Burnett said that in addition to the complex being a place folks should be able to call home, there's a chance for development close by.
"As we look to the south, there are still areas that need reinvestment," Burnett said.
"This is a big deal. You look at the full spectrum of economic development and this is a big driver." 
What a Globe Gazette News+ membership can do for you:
A deeper examination of local issues than you'll find anywhere else.
Two products in one – not everything that's in the print edition of the Globe Gazette is on our website, and not everything on our website is in the print edition.
Access to newspapers.com archives dating back two years.
The ability to carry your local news with you and receive alerts instantly as news unfolds.
Advertising that frequently gets you deals you won't find anywhere else.