When Rockford resident Holly Teepe was running "The Planet" pop-up coffee shop with help from her wife Shellby, the idea of a permanent location was somewhat of an abstraction. Something for a later date.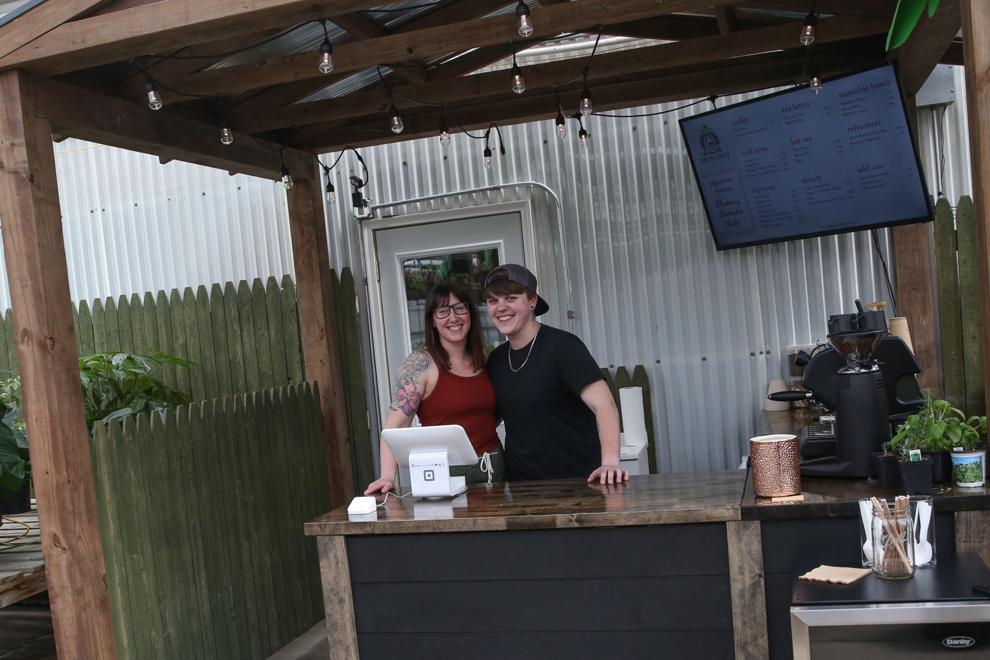 "I've always wanted one, it's just a lot of money to put into a permanent place," Holly said.
"We looked at a couple spots but they just weren't suitable as far as consumers and spacing and what we needed," Shellby followed up. 
In certain instances, the fact that nothing suitable materialized hurt a little. Both Holly and Shellby thought it could be cool to open a shop in the town they call home but that wasn't in the cards. "I wanted to jump in and get it going but it was just too big of a risk," Holly said.
When Charles City natives Jeff and Lori Otto pitched the couple on setting up shop inside the greenhouse portion of Otto's Oasis, the floral business located on Gilbert Street, Holly and Shellby finally jumped.
"I don't know where the idea came from on their end but it just ended up coming up in conversation, it was the perfect opportunity," Shellby said.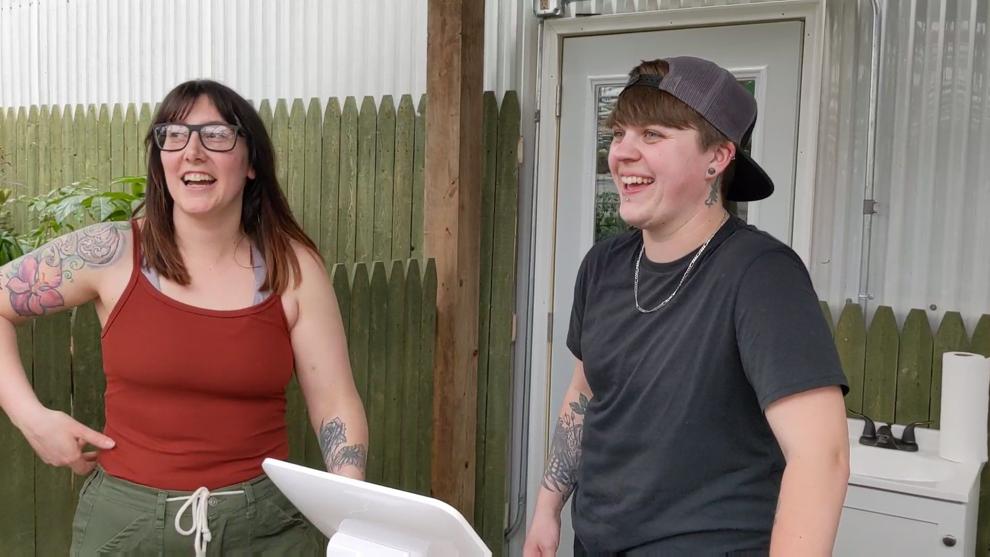 Within the past month, Holly said she gave her two weeks' notice to Router12 Networks in Mason City and this week she and Shellby opened a physical, anchored space to sell coffee, parfaits and smoothie bowls. According to them, the first day of business was good, but the second was even better.
"We were here a lot earlier today, so we had some of the early risers and then we had a few spurts where people were wanting lunch and a coffee or a drink with a smoothie bowl or they came in for an actual lunch," Shellby recounted.
The smoothie bowl is an addition to the menu that Holly said didn't exist when she and Shellby would do pop-up business in Mason City, Nashua or New Hampton. One such smoothie bowl blends avocado, dragonfruit (which bears a slight resemblance in taste to kiwi), and green tea powder (matcha) with cacao nibs and seeds for a result that's both savory and sweet. 
Along with that alteration, Holly said they changed the name of their "mocktails," which includes a rosemary grapefruit offering, to refreshers. Regular syrups for the drinks come from Holly and she said that 90% of everything is organic or close to organic. Eventually they may offer actual cocktails, but that'll have to wait for insurance stuff to go through. 
Until that day comes, Holly and Shellby both acknowledged that they're more than happy with where things are at right now. Holly had seen examples of coffee shop and floral shop pairings in other locations, thought it was a "neat idea," and can now enjoy such an arrangement herself.
"We're surrounded by plants. She loves her plants," Shellby said. 
Were that floral support and support from Shellby not enough, Holly said that her mother is also helping out however she can which includes some prep. 
Even when they had to start at the crack of dawn on Tuesday, it didn't bother them too much.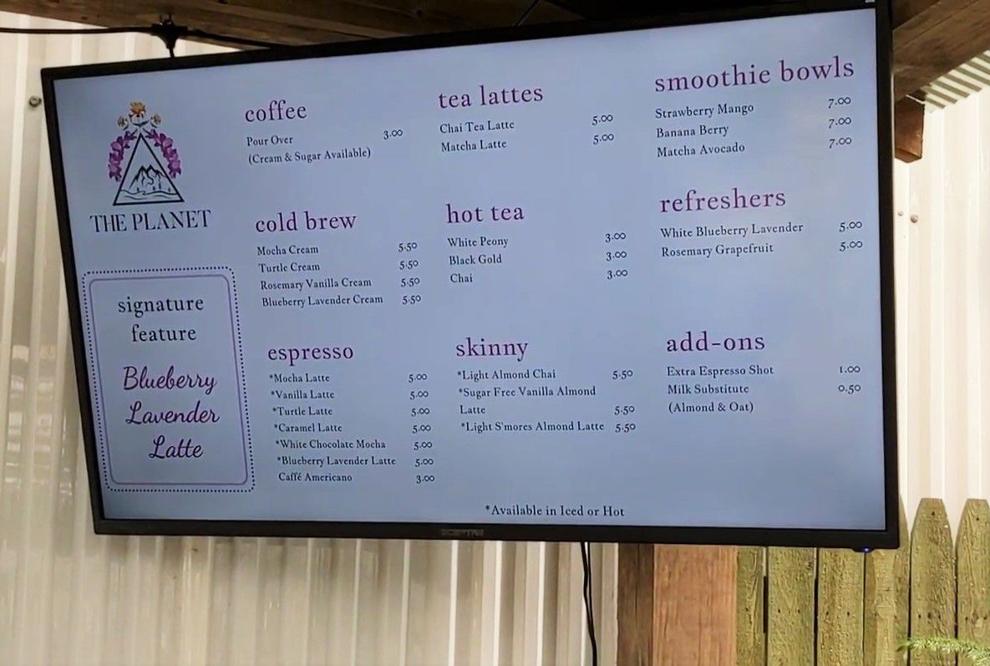 "This morning was the first morning we were open early and with the lights it's not like fully lit up but there's," Holly said before Shellby finished: "A nice glow."
"People were just in love with it," Holly said. "It just makes me happy."
What a Globe Gazette News+ membership can do for you:
A deeper examination of local issues than you'll find anywhere else.
Two products in one – not everything that's in the print edition of the Globe Gazette is on our website, and not everything on our website is in the print edition.
Access to newspapers.com archives dating back two years.
The ability to carry your local news with you and receive alerts instantly as news unfolds.
Advertising that frequently gets you deals you won't find anywhere else.
Jared McNett covers local government for the Globe Gazette. You can reach him at Jared.McNett@globegazette.com or by phone at 641-421-0527. Follow Jared on Twitter at @TwoHeadedBoy98.