Construction season is in full swing in Mason City, which means that all across town it won't be at all uncommon to see closed signs, orange cones and scaffolding while out and about. 
While the work on Monroe Avenue is one of the biggest projects of the summer, it's by no means the only thing going on. Up and down North Federal Avenue, in what's known as Mason City's Historic North End, there's plenty happening. So much so that we decided to go street-by-street to spotlight what all is going on with the North End.
Pampered Pups Day Spa is running right along. Walking past during the week, it's not unusual to a hear a stray bark or two from a playful pup. Just beyond the canine retreat, Johnson's Auto has its open sign turned on, though the lot at 512 N. Federal Ave. isn't currently at its fullest. Still, there are semi-regular "for sale" postings on Facebook for options such as a 2014 Infiniti Q50 and a 2012 Dodge Charger. Abutting the lot is the 90-year-old Birdsall's Ice Cream which Marc and Michelle Murray, as well as Anne Schmit and Gary Schmit, announced on Facebook on Wednesday evening that they had taken ownership of it and will be re-opening soon. It's been closed since early last year. Longtime owner David Vaughn Escher had indicated he'd reopen last September, but ultimately didn't follow through. Escher died on Nov. 18, 2020 at the age of 64. 
CG Public Health is assisting with a lead paint abatement for a home originally built in 1900 (according to real estate site Beacon Schneider). Jenna Heiar, who oversees the lead hazard control program for the health department, said that the work is geared toward young families.
"The program adds a lot of major improvements to the old home to keep it maintained and safe for children living in them," she said.
To qualify, there are requirements that the home be built before 1978, that a child age five or younger lives in the home (or visits regularly) and that someone be below a set income threshold.
What appears to be new siding is going up on the building that once housed the Thieves Guild tattoo parlor. Outside there's a pile of debris that's been neatly swept up. Across the street, the Casey's General Store got its broken window fixed — there's no longer a board right up front.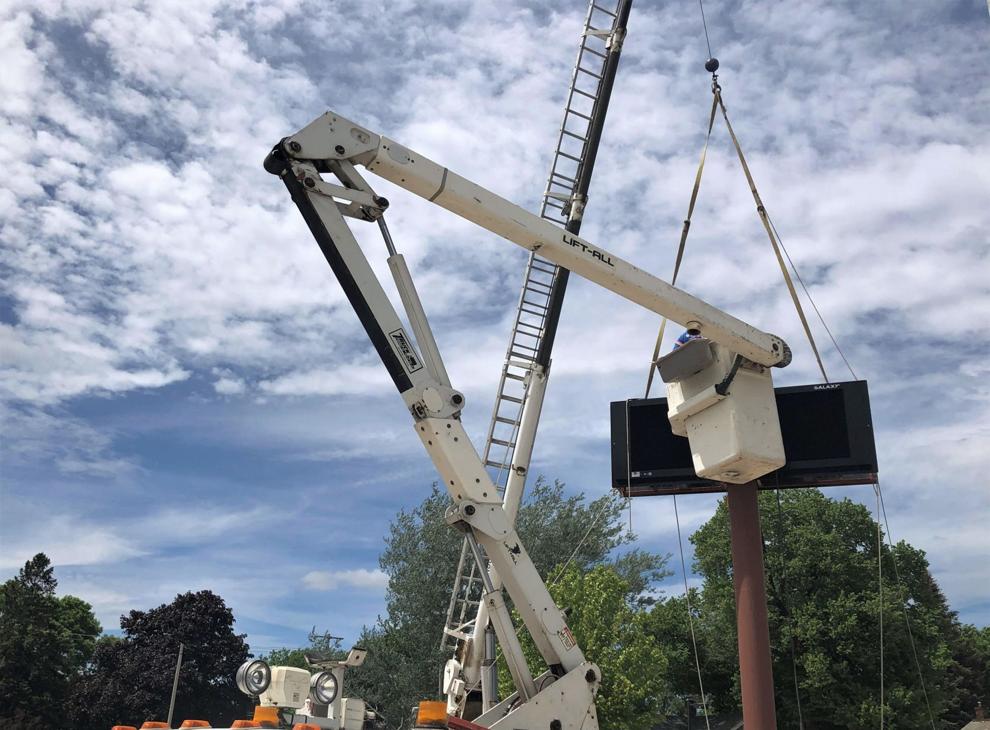 Johnson Sign Service is putting up signage outside of what will eventually become the site of a new Domino's Pizza in town. As they do their work, others are removing the former siding from the building. 
In 2020, Paul Gritz made a zoning request to have accessory parking on site. Once work is completed, the plan is to relocate the current Domino's store to North Federal Avenue.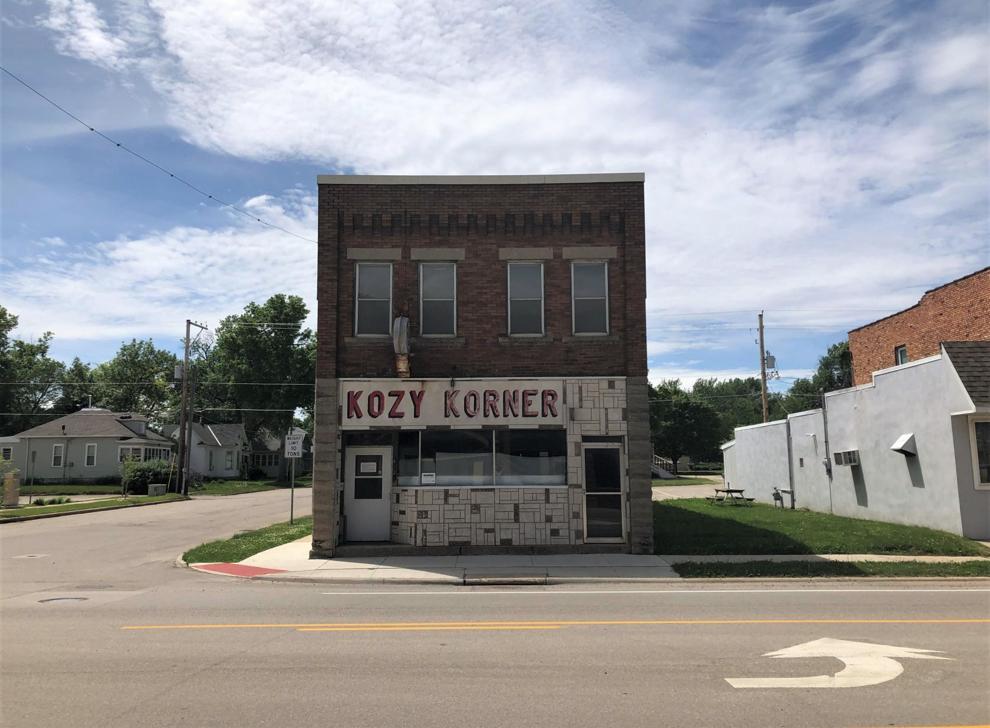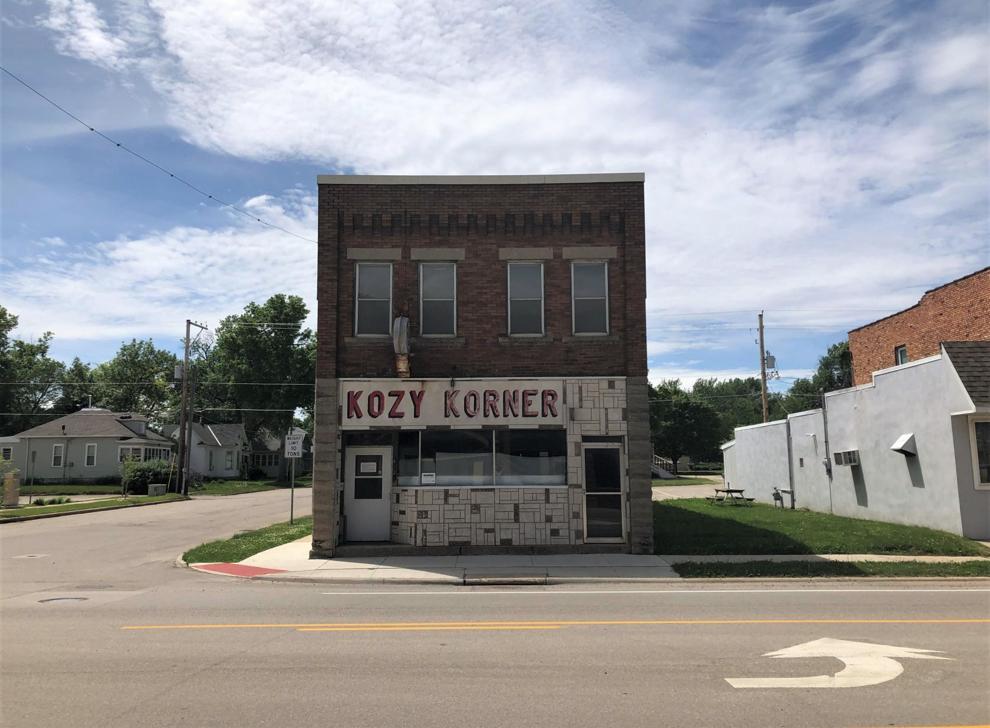 The long-running Kozy Korner still has a closed for COVID-19 posting up. And it's been up for months now. Their neighbors across the street, El Rodeo Bar & Lounge, which opened in February 2020, are planning a Saturday night event for what they said could be their final weekend ever because the pandemic ate into their revenue and rent payments didn't subside.
"If this does indeed turn out to be our final event, we would like to thank you all from the bottom of our hearts for all the memories you have created with us, all the laughs, all the dancing and all the fun times," a Facebook posting read.
Nearby, the Blue Heron now has wildlife murals by Don Murl on both the north and south sides of the building.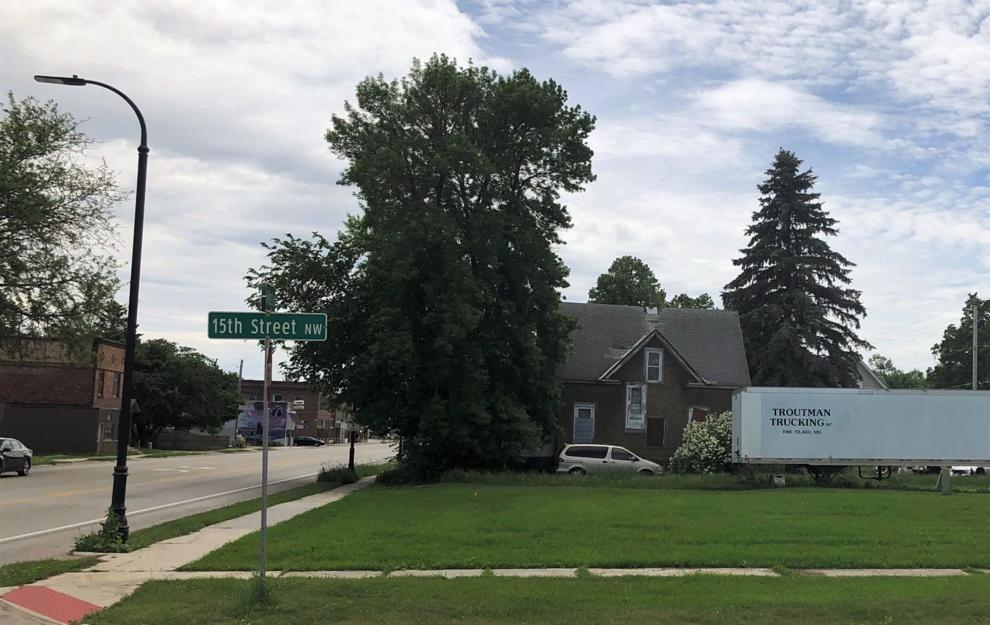 In the late 1910s through the 1930s, the strip of properties that ran from 1450 to 1454 N. Federal Ave. operated as a series of grocery stores. There was William Marsden Grocery, Marcus Mardsen Grocer, O.F. Repp Grocery and William White Grocery, as well as C.T. Boline Meats. 
A painter is finishing up some work on the side of Young Construction's location. The grays and orange are now more vibrant, and the siding overall has been majorly overhauled from prior years. 
La Fiesta Tienda Mexicana, which opened back in November 2019, doesn't have any major activity at the moment. The store is shut tight, so there's no way to get homemade gorditas or enchiladas. Previously, the owner, Maria Villegas, said that she hoped to open a grocery store with a feel similar to taco shops in the Rio Grande Valley of South Texas.
In discussing its opening and its location, Villegas said that she wanted the restaurant in Mason City's North End to feel like a community.
Editor's note: After this story went to publish, Marc and Michelle Murray, as well as Anne Schmit and Gary Schmit, announced on Facebook that they had taken over ownership of Birdsall's and that it will be re-opening soon.
Jared McNett covers local government for the Globe Gazette. You can reach him at Jared.McNett@globegazette.com or by phone at 641-421-0527. Follow Jared on Twitter at @TwoHeadedBoy98.