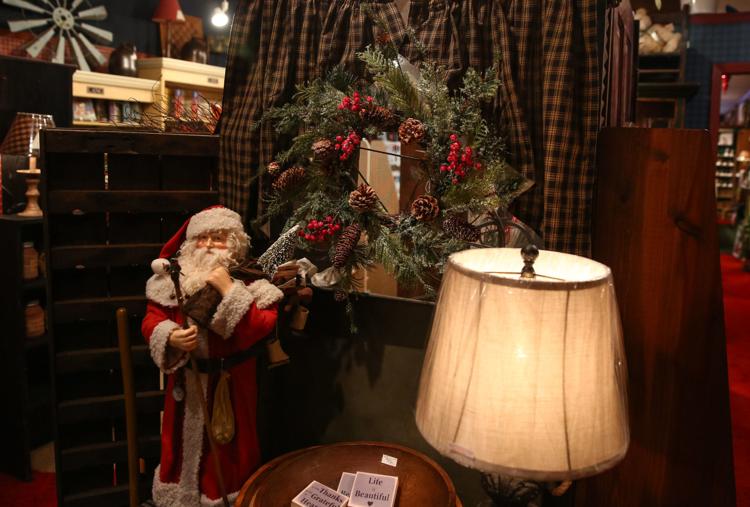 Holiday shopping season, that is, and local retailers are in the spirit.
"Everybody says Christmas starts too soon and we get it, but retail has to be ready before you are," said Kayla Myers, a longtime floral designer at The Red Geranium, a floral and home décor shop in Clear Lake.
This year, retailers — and shoppers — are faced with the shortest holiday shopping season since 2013.
Thanksgiving falls on the fourth Thursday of November. In 1939, at the tail-end of the Great Depression, President Franklin D. Roosevelt changed Thanksgiving to the third Thursday in November as a way to goose the economy and create more shopping days before Christmas, according to the Old Farmer's Almanac. But people continued to celebrate Thanksgiving on the fourth Thursday and in 1941, it was officially changed back.
Because Thanksgiving lands on Nov. 28, the latest possible date it can be, there are six fewer days for holiday shopping than last year.
Adobe Analytics predicts a loss of $1 billion in revenue from a shortened season, but it expects online sales to increase over last year.
To capitalize on a shortened season, big-box retailers have ramped up their holiday advertising and sales earlier, but for locally owned gift-related stores in Clear Lake and Mason City, it's the norm.
"I've had Christmas stuff up since the end of October," said Linda Judge-Peterson, Mason City's Home and Gift Gallery owner. "November is our busiest month for Christmas shopping."
This will be Judge-Peterson's second holiday shopping season as a business owner.
She first opened Home and Gift Gallery in September 2018 at West Court Center, and this fall, she relocated to Willowbrook Mall with three other businesses, including Grandma Sugar's Cupcakery, Unique Repeats and Vintage Button.
"We're expecting a really good turnout this season," she said.
Judge-Peterson said holiday shopping is already picking up at the store with clothing, accessories and holiday decor as some of her top sellers.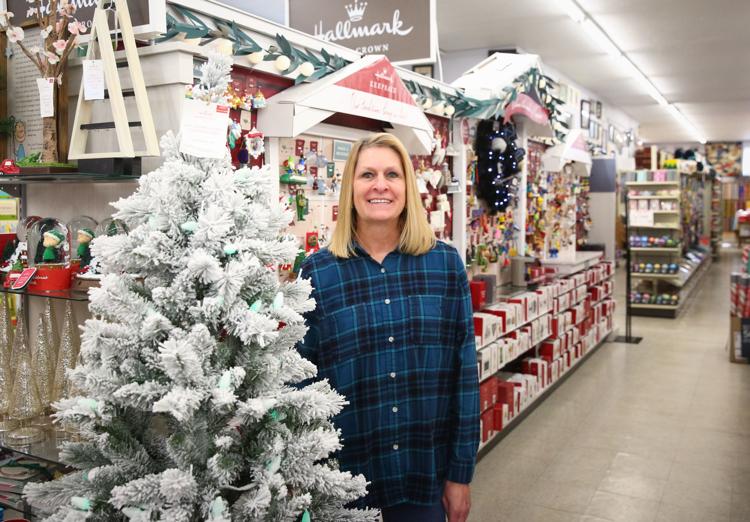 Larson's Mercantile, a variety and gift store in Clear Lake, also has holiday-themed retail on some of its shelves and several customers purchased such items Thursday morning.
"We've seen more people who are Christmas shopping," said Shelly Roberts, a manager at Larson's Mercantile.
She credits that to the below-average temperatures and the little bit of snow North Iowa has seen the past week, but things will only pick up.
That's because Larson's Mercantile holds a bag sale on Black Friday, where everything in the bag is marked down, and Christmas by the Lake.
Christmas by the Lake is Clear Lake's signature holiday event that draws thousands downtown to enjoy a lighted parade, fireworks and other festive activities. This year, the event celebrates its 25th anniversary on Dec. 7-8.
"It's the biggest weekend of the year," said Ralphene Stokke, who owns Ralphene's in Clear Lake.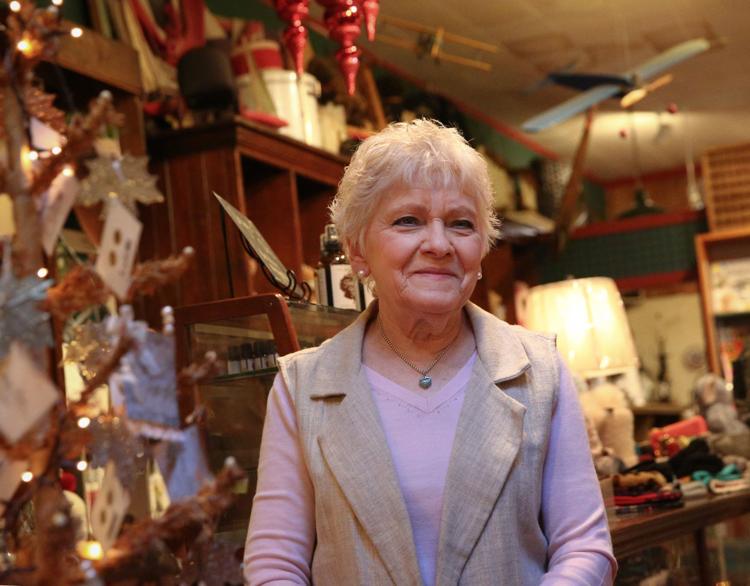 Stokke, who's operated the store with her husband, David, for more than 30 years, said December is the gift and antique store's busiest month, followed by July thanks to tourism and November.
However, she has holiday items, like ornaments, located throughout the store all year long.
"She has stuff coming in every day now," David said. "We just don't have enough hours in the day to get it all out."
They're preparing for Ralphene's big Christmas open house the weekend after Thanksgiving that draws families and friends who enjoy spiced apple cider, popcorn and other treats while they shop.
"We just get swamped here," he said.
The Red Geranium has held a holiday preview event the first week in November for the past 20 years to introduce people to what's new.
The shop orders its holiday inventory in January and starts receiving it by July. It takes about three weeks to set up for its preview, but as soon as it gets put out, it's sold.
"We also do fresh florals for weddings, funerals and everyday things," she said. "That's what carries us the rest of the year, but the summer and holidays are our bread and butter."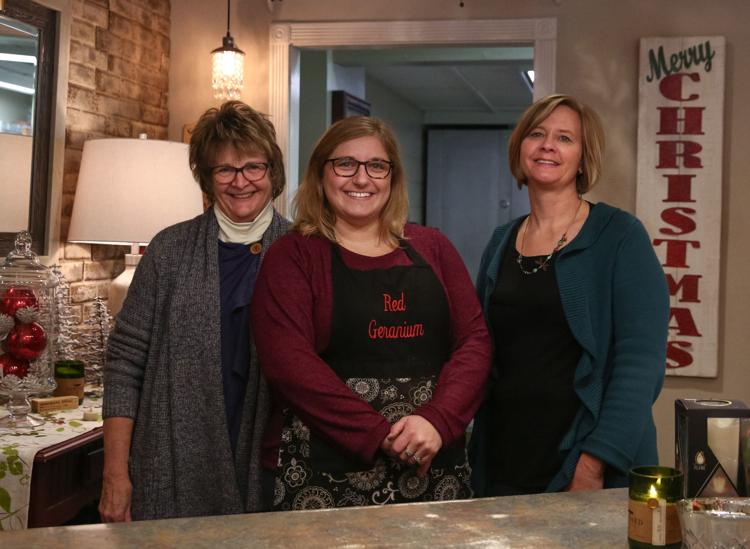 Myers said she doesn't feel like the six fewer days in the holiday shopping season will impact The Red Geranium.
Roberts, Stokke and Judge-Peterson agreed, stating North Iowa is a great place to have a small business because of the local support.
"Shop local, shop small businesses to keep us going," Judge-Peterson said. "That's what it takes."
Photos: The perils of winter parking in Mason City
Reach Reporter Ashley Stewart at 641-421-0533. Follow her on Twitter at GGastewart.
The business news you need
With a weekly newsletter looking back at local history.