According to Deputy Chief of Operations Aaron Beemer, the Mason City Fire Department accepted a $1,000 grant award from the energy company, through their Hometown Safety Grant program, to purchase a new thermal imaging camera.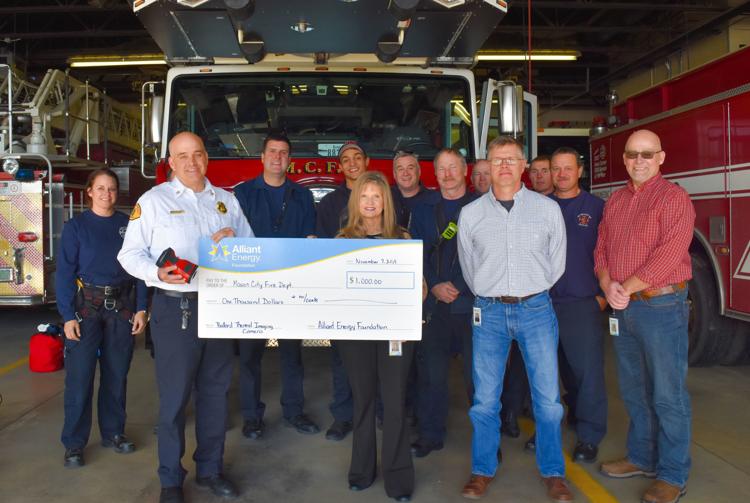 "Thermal imagers are a vital piece of equipment that aid our firefighters in fighting structure fires and search and rescue efforts," Beemer wrote in a release.
In addition to the grant going to the Mason City Fire Department, Alliant Energy is also giving out a $10,000 grant for a "4 gas monitor program the Commission has undertaken." Those gas monitors would go to smaller departments within the 10-county area and are "the first line defense" for volunteer departments, according to Beemer. 
You have free articles remaining.
Boundary adjustments for ambulance services in Cerro Gordo County should allow for quicker response times. 
Along with the grant awards, the Mason City Council also recently passed a resolution that should help alleviate county coverage issues for the local fire department.
In Cerro Gordo County, in the past, certain coverage areas for Clear Lake and Mason City emergency services would overlap. Which meant that, in certain cases, it was possible that a response unit from Mason City, headed to county areas, might have to travel farther and longer than one in Clear Lake would have to. 
The basic intent of the resolution is that the county's adjustments to the boundaries of the service agreement should put people closer to an ambulance service in territory. 
What a Globe Gazette News+ membership can do for you:
A deeper examination of local issues than you'll find anywhere else.
Two products in one – not everything that's in the print edition of the Globe Gazette is on our website, and not everything on our website is in the print edition.
Access to newspapers.com archives dating back two years.
The ability to carry your local news with you and receive alerts instantly as news unfolds.
Advertising that frequently gets you deals you won't find anywhere else.