Wham. Bam. Thank you, ma'am.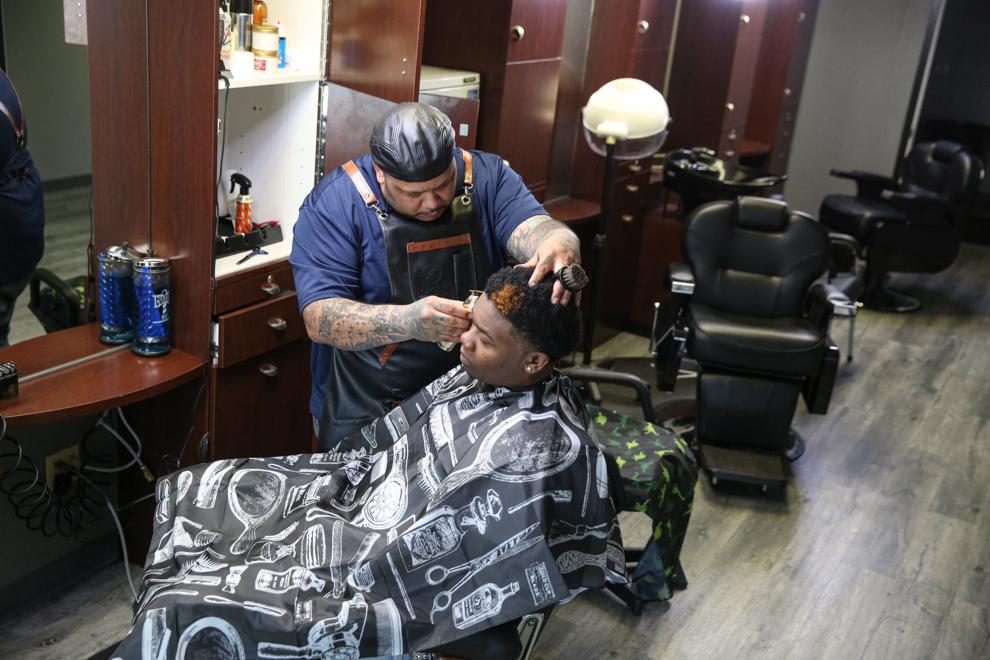 "High quality haircuts at a fast pace," he said. Fast pace for him being no more than 15-20 minutes, at most, on average. 
But Calaway, who previously took over for Don Lee at his barbershop in 2016 when he retired at age 85, said that he intends to provide more than just spiffy haircuts in a speedy fashion. He also wants to offer a one-stop shop for folks from every possible demographic and connect people when he can.
"I feel that for you to be a barber, you've got to be well rounded," Calaway said while tapering the sides and the back of a customer's hair "It's a quick and easy way to get cleaned up," he said.
Being well-rounded to Calaway means being as adept at such high and tight military-style trims for men as he would be doing, say, a balayage style for women which has a steady gradation of "lightness" moving toward the ends of the hair. Calaway said that he owes that versatility to time spent at La'James College of Hairstyling in Mason City as well as the American College of Hairstyling in Des Moines for his barber's license.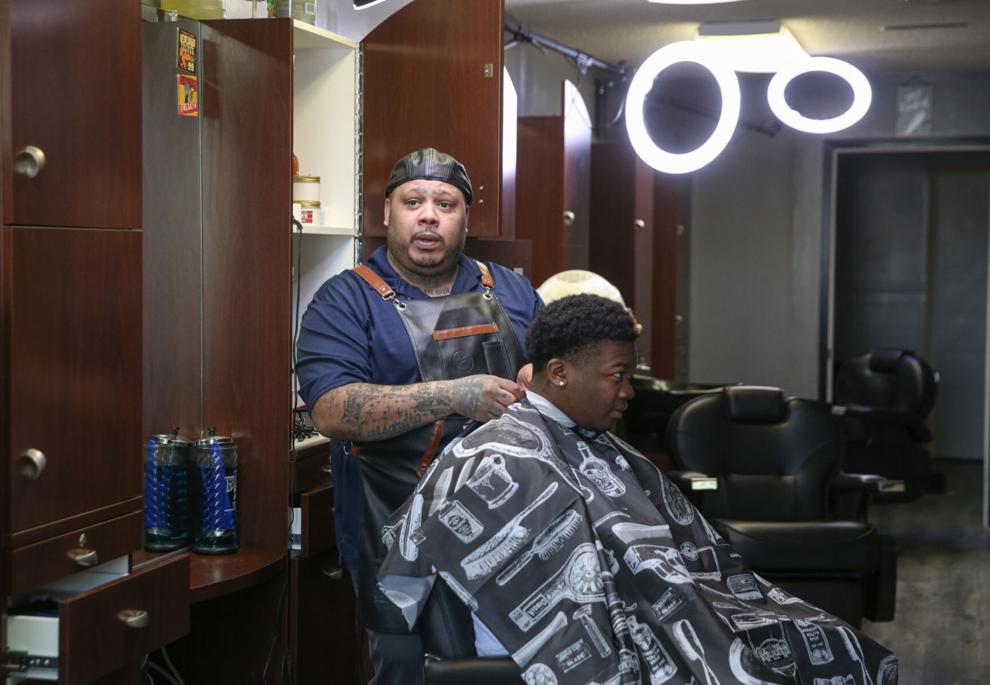 "My instructor in barber school was a Navy man and he pounded us in those areas (high and tight styles). I used to hate the old military flattop (but) he pounded me with that for two weeks," Calaway said. He then shared that the instructor would throw away a student's razor guards if he caught them with one.
According to Calaway, the time in barber school helped him land that first gig taking over for Lee on East State Street in 2016. "I cut his grandson's hair to show him what I wanted to do and he just gave me a key and said, 'I retire. This boy can do it.'"
MASON CITY | Don Lee is known throughout North Iowa as a man who was either holding a barber…
As for the newer venture, which Calaway opened near the start of April, he said that a client of his mentioned that their dad owned a space that could work and Calaway seized on the opportunity.
"I felt it was a great spot from the simple fact that I can see everything coming toward me while I'm working," he said. "And not only that, on the southside, you've got traffic from Pizza Ranch, the YMCA, Charlie Brown is right there, the dentist office, the bank."
While Calaway is all moved in and has been going strong for about a month, he made sure to point out that his store is by no means in its finished state yet. Upstairs, the location has a boutique called "Everything's Fashion" managed by Bianca Miles. Soon enough, Calaway said that that endeavor will be joined by a tanning salon his wife will run and nail technicians. His niece will also work at Kut$ by KZ, doing aesthetics work.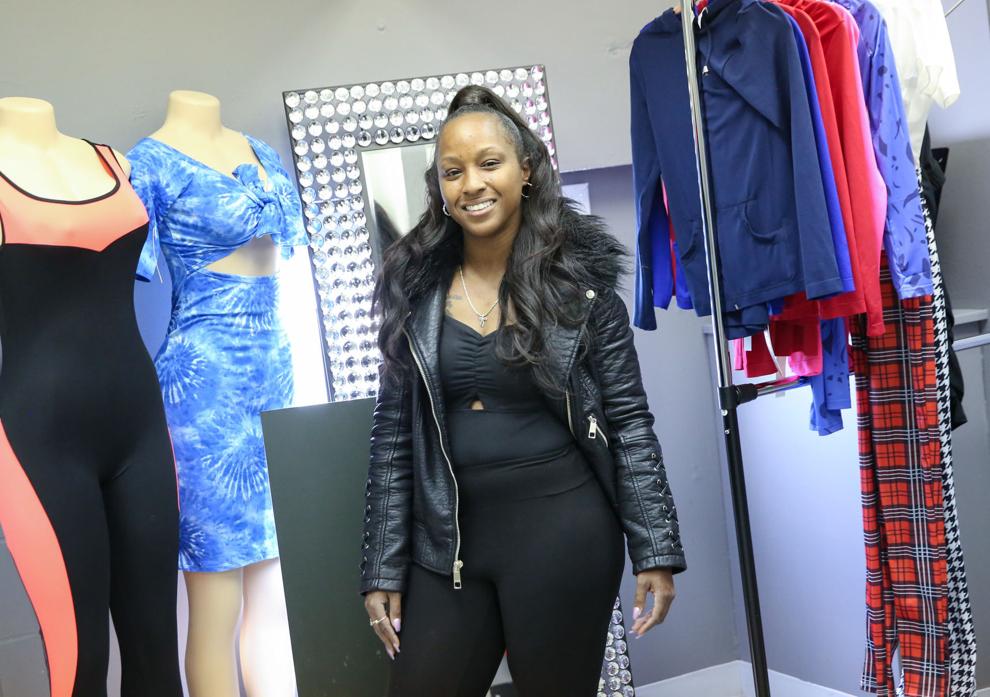 Part of Calaway's motivation for hiring family members is philosophical.
"I'm big on believing that everybody should work for themselves instead of working for a company. You make a better living for you and your children," he said. And he wants to try and help forge those familial connections between his customers as well, which is why he said he offers a father-son special. He wants parents more involved in their children's lives.
Calaway said that he welcomes them to his shop. Youth and adults. Men and women. Black people and white people. "In all aspects, I feel you're not a real barber until you cut everybody's hair: Men, women, children," he said.
What a Globe Gazette News+ membership can do for you:
A deeper examination of local issues than you'll find anywhere else.
Two products in one – not everything that's in the print edition of the Globe Gazette is on our website, and not everything on our website is in the print edition.
Access to newspapers.com archives dating back two years.
The ability to carry your local news with you and receive alerts instantly as news unfolds.
Advertising that frequently gets you deals you won't find anywhere else.
Jared McNett covers local government for the Globe Gazette. You can reach him at Jared.McNett@globegazette.com or by phone at 641-421-0527. Follow Jared on Twitter at @TwoHeadedBoy98.