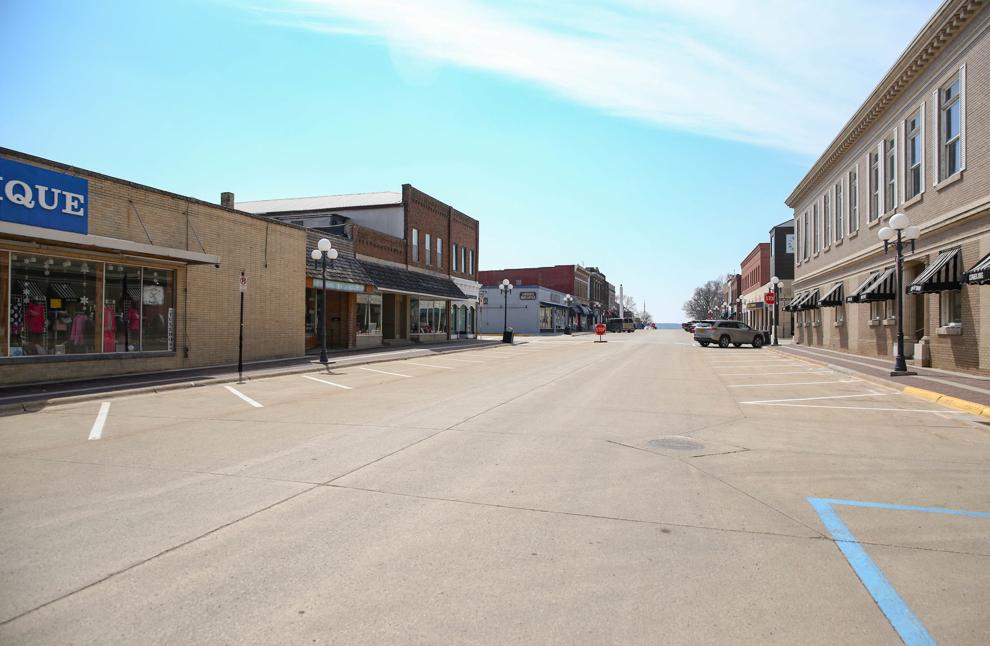 The city of Clear Lake is doing its part to help small independently owned businesses struggling during the COVID-19 pandemic.
The Clear Lake City Council, with Dana Brant absent, unanimously approved three initiatives, in partnership with the North Iowa Corridor Economic Development Corp. and the Clear Lake Area Chamber of Commerce, Monday evening that will provide at least $140,000 from the city's economic development fund to businesses within the community.
"I just hope again across all of North Iowa in our small business community it will provide some very needed help," Councilman Bennett Smith said.
The council's votes came after a public hearing where Clear Lake Chamber President and CEO Stacy Doughan, North Iowa Corridor President and CEO Chad Schreck and Clear Lake MBT Bank Community President Tim Esbeck voiced support of the city's initiatives.
Clear Lake is allocating $100,000 to the "Small Business Recovery and Continuity Fund," which will be administered through the North Iowa Corridor Economic Development Corp., to make grants available to Clear Lake-based independently owned small businesses impacted by the state public health emergency.
The fund will offer forgivable grants up to $5,000 to eligible small businesses in Clear Lake that can be used to cover rent or mortgage payments, utilities, payroll or other expenses to conduct normal operations.
Schreck said the pre-application period for the "Small Business Recovery and Continuity Fund" closed Friday and the North Iowa Corridor received 248 pre-applications, including 77 from Clear Lake.
The pre-application requests totaled more than $1.1 million in requests from Cerro Gordo County, and more than $350,000 from Clear Lake specifically, he said.
The North Iowa Corridor is now accepting full applications from those eligible through the pre-application process until Friday.
About 94 applications, including 29 from Clear Lake, have been received so far, Schreck said, adding the applications will be reviewed and awards will be finalized "as quickly as possible."
"We can see very clearly a strong need there and a very good and positive response to the program," he said.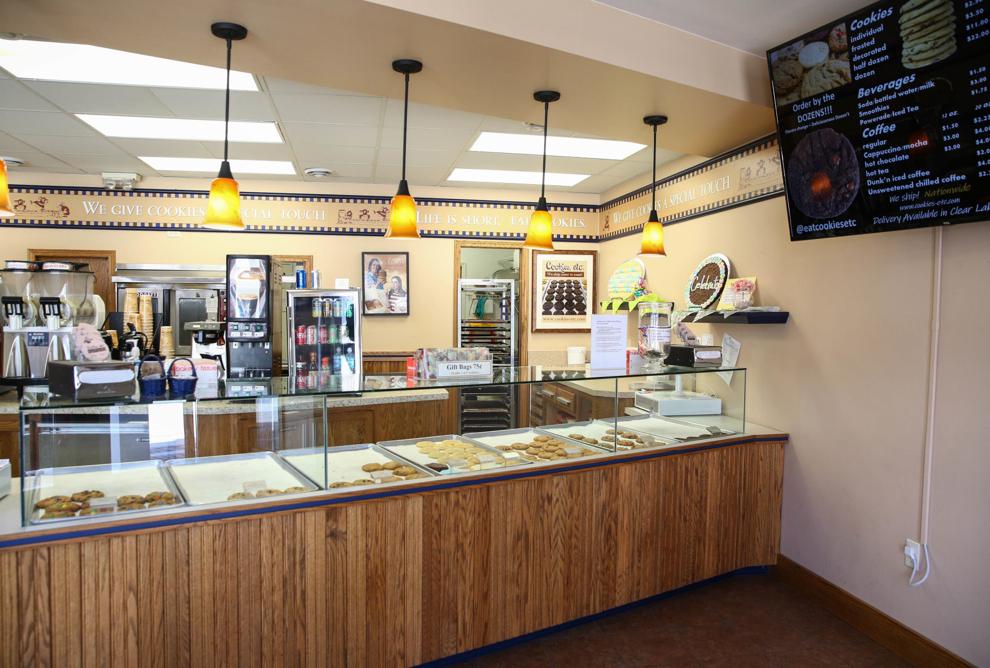 During the public hearing, Esbeck announced a $15,000 donation on behalf of the Hanson family, the Hanson Foundation and MBT Bank to the "Small Business Recovery and Continuity Fund" in addition to Clear Lake's $100,000 contribution to the fund.
"Through the bank obviously we know the impact of what's going on around here," he said. "A lot of small businesses that fall through the cracks of the Paycheck Protection Program are not being helped, so I see this as a tremendous gift, or at least a helpful funding for those businesses that are being impacted and don't get the other dollars that other businesses are."
Esbeck praised the city of Clear Lake, city of Mason City and Cerro Gordo County for working together to support its small business community.
"It's a terrific idea and very worthwhile and hopefully will benefit many," he said.
The other two initiatives will be offered through the Clear Lake Area Chamber of Commerce.
The city is allocating $10,000 to support and underwrite costs associated with the chamber's enhanced "shop local" marketing efforts as well as assist individual businesses adversely impacted by government closures in their advertising of available goods and services.
Doughan said she appreciates the city's confidence in the chamber.
In March, the Clear Lake Chamber launched a "Buy-In Clear Lake" gift card campaign that generated more than $25,000 in revenue into 61 businesses within days, and it plans to host another one Thursday that could provide an additional $21,000 to local businesses.
"I don't need to tell you how important small businesses are to our community," she said. "They add to the quality of life and tourism draw of Clear Lake and the Chamber is committed to doing whatever we can to ensure our small businesses can make in through the next few months."
The third initiative involves purchasing up to $30,000 in Clear Lake Chamber Bucks to distribute to city employees, including volunteer firefighters, in recognition of their "ongoing extraordinary efforts in the performance of their duties to ensure that our local government can continue with the continuity of services that is really critical to the constituency that we serve," Flory said.
"Many employers of course are in the position where they can provide for paid-administrative leave or work-from-home opportunities and again the very essential nature of what it is that we do doesn't allow for the most effective performance of our employees' work to be done anywhere but the front lines," he said.
In addition to recognizing city employees, Flory said the initiative also supports the Clear Lake Chamber and its more than 400 members.
According to the employee recognition policy pertaining to COVID-19 public health emergency declaration approved by the council, the city will provide $250 in Chamber Bucks to each regular and permanent full- and part-time employee, as well as volunteer firefighters. Part-time employees working 30 or more hours will receive $150 in Chamber Bucks. 
In lieu of Chamber Bucks, full-time employees may elect to receive one additional personal day to be used prior to their employment anniversary date. 
"It's a great opportunity to help inject some more of those dollars back into our economy and support our chamber and support our employees," Flory said.
There is about $100,000 remaining in the city's economic development fund, which can only be used for economic development purposes, Flory said.
The fund was created from money the city received from the repayment of loan funds, and interest, granted by the state to a company more than 20 years ago.
"Scott mentioned (the fund) hasn't been used for 25 years. I'm hoping it's another 25 before we have to do anything like this with it again," Councilman Mike Callanan said.
Has the COVID-19 pandemic left you in need? Here are some resources that may be of use.
Reach Reporter Ashley Stewart at 641-421-0533. Follow her on Twitter at GGastewart.